This post may contain affiliate links, which means I'll earn a small commission if you purchase something through these links. You won't pay any extra; instead, you'll be helping Aloha With Love to thrive. Thank you! Learn more.
--
Choosing the best Hawaiian Island to visit is so difficult, isn't it? It's tough for me, too…and I live here! I know you want an easy answer so you can start booking your tickets, but the honest answer is that each island is so very different from the next. Contrary to what you might think, all sandy beaches aren't created equal and I don't want you to be disappointed when you get here.
Maybe you really want to see the black sand beaches on the Big Island? Or how about Grand Canyon of the Pacific in Kauai (aka Waimea Canyon). Do you want to swim with turtles? Because some islands have more turtles than others. I'll help you make these decisions now so that you can choose the best Hawaiian Island to visit for your trip to Hawaii.
Aloha with love,
Amy
The best Hawaiian Island to visit: Basic island breakdown
There are 8 major Hawaiian Islands:
Niihau: Only accessible to those who are invited by someone who lives there. It's highly unlikely you'll get a chance to visit. In fact, I've only ever met one person who used to live there.
Kahoolawe: An uninhabited island. The only way to visit is with a volunteer cleanup crew with a long waiting list.
Molokai and Lanai: The smallest and least populated of the major Hawaiian Islands to visit.
As you plan your trip to Hawaii, it's important to figure out what kind of activities you're interested in. Do you want to spend a lot of time outdoors hiking? Will you go to the beach every day for a swim? Are you more interested in snorkeling? Do you want to book ATV and ziplining tours?
By figuring out what you want to do, you'll be able to choose the best Hawaiian Island to visit for your trip. The breakdown below highlights the "make it or break it" factors to help you do this:
Oahu highlights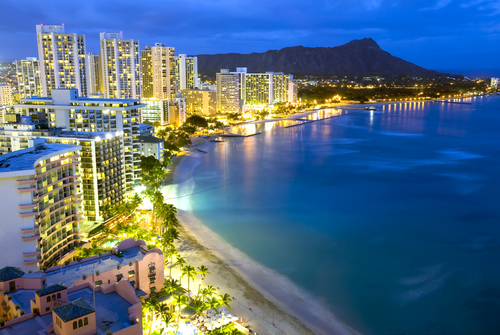 Oahu is the best Hawaiian Island to visit if: You're in need of convenience. As the island with Waikiki as its tourist hub, everything here has been planned for making life easier. For parents with young children or older visitors who require extra services, vacation life is easier on Oahu. You can find a bathroom nearby, there's room for your itinerary to change as needed, and there are plenty activities that any age can enjoy.
Oahu is also a great option for first-time visitors to Hawaii because of how easy it is to have a vacation here. If you haven't been to Hawaii before and can't decide which island you want to go to, you can't go wrong with Oahu. If you decide that going to the beach every day, all day is not your thing, it's easy to pivot and start going to museums, malls, and hikes instead. Or, if you decide that you want to try another island while you're there, leaving from Oahu will give you several options.
What makes Oahu different from the other Hawaiian Islands:
Has the highest population of both local residents and tourists, but it also has the most activities, tours, restaurants, and attractions by far compared to any other island. You won't be bored because there's always something to do or see near you. You can even use Oahu as your home base and do day trips out to the other islands if you have the time and budget.
Not every beach looks like crowded Waikiki Beach. When you venture outside of the cities, there are plenty of secluded hikes and beaches. Just be careful of rush hour traffic especially when school is in session.
Has an actual nightlife: bars, entertainment, clubs, concerts, restaurants, karaoke bars, and events.
Oahu is great for those who enjoy history, museums, and culture. With so many people here, everything is well documented and there are plenty of resources available. Learning more about a certain area only requires finding the right person or facility to talk to.
If you stay in Waikiki like most tourists do, it's so nice to be able to walk from your hotel to the beach in 5 minutes for a swim, pop back to your room to shower, and walk back out to enjoy Waikiki's entertainment, restaurants, bars, and shopping centers right outside your hotel.
Many of Hawaii's world-famous top attractions are in Oahu: Pearl Harbor, Diamond Head, North Shore, Lanikai Beach, and Dole Plantation just to name a few.
Read the guide: Most Popular Things To Do On Oahu
Maui highlights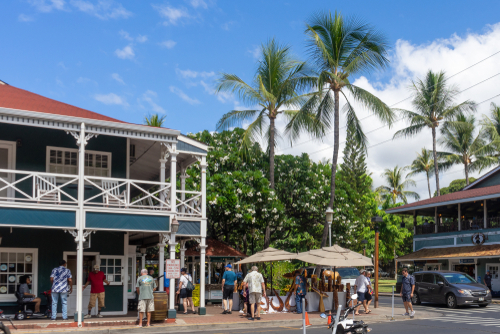 Maui is the best Hawaiian Island to visit if: You're looking for a good balance of both city life and country life. Maui doesn't have big cities with tall buildings like Honolulu, Oahu, but areas such as Kahului in Maui are big enough to provide that big-town atmosphere. There are a good number of restaurants, malls, shopping centers, and bars that will provide entertainment between excursions.
If you like to snorkel and want to swim with turtles, Maui is one of the best Hawaiian islands to visit in my opinion. You've got Turtle Town for snorkeling and Molokini Crater for some of the best snorkeling in the state. I also personally enjoy whale watching from Maui, too.
What makes Maui different from the other Hawaiian Islands:
The second most-visited Hawaiian Island that consists mostly of several small towns and countryside. The nightlife here cannot be compared to Oahu, but it is better than the other outer islands. It's a good compromise when you're looking for something in the middle.
There are plenty of waterfalls, hikes, and beaches to explore here. Many of the activities and tours in Maui revolve around the outdoors and farms in Upcountry Maui.
Top attractions in Maui are: Haleakala, Road to Hana, and snorkeling at Molokini Crater.
Maui remains one of my favorite places in Hawaii to see humpback whales during whale watch season.
Read the guide: The Best Places To Visit In Maui: 20+ Bucket List Locations
Big Island highlights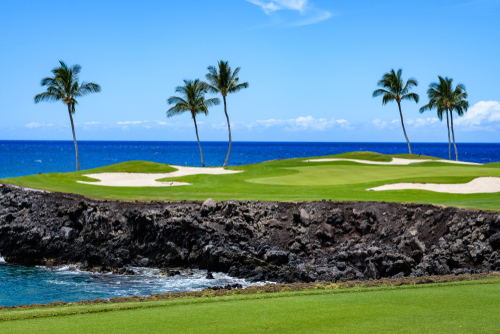 The Big Island is the best Hawaiian Island to visit if: You're interested in the different activities and tours that it has to offer. This island is the youngest and so big that it has 8 of the 13 climate zones. It's not just another "tropical island" with beaches, forest, and rain.
The volcanoes and lava flow really make the Big Island stand apart from the rest of the Hawaiian Islands. You'll have the chance to see lava flow and there are plenty of lava caves to walk through (which can be considered as hikes considering how long it takes to walk some of them). Since the Big Island is always growing, many areas are not accessible by car. You'll find there are plenty of areas to "discover" as you explore.
What makes the Big Island different from the other Hawaiian Islands:
Physically the largest and youngest of all the Hawaiian Islands. The Big Island is still growing due to the constant lava flow.
In addition to the "normal" activities such as snorkeling or hiking, the Big Island also has unique attractions such as lava caves, snorkeling/diving with manta rays, seeing hot lava flows, and golfing.
Everything is spaced out on the Big Island. You'll definitely need a rental car to get around the entire island.
It's one of the best Hawaiian islands to visit if you just want to stay in one island and do a lot of outdoor activities. With so many climate zones, the hikes and views can be drastically different from each other.
Top attractions in the Big Island are: Hawaii Volcanoes National Park, Mauna Kea summit, and Punaluu Black Sand Beach.
Kauai highlights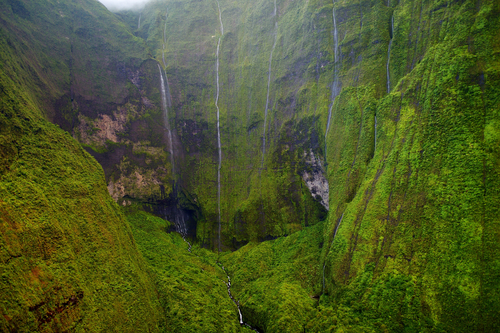 Kauai is the best Hawaiian Island to visit if: you want to spend all of your time outdoors. For those of you who love to hike and see beautiful views, Kauai is a winner for you. As Hawaii's oldest island, Kauai has used the extra time to create gorgeous sea cliffs, a canyon, and the largest river in the state.
Kauai is also a wonderful place for birdwatchers. It's a much slower lifestyle on Kauai so the birds have the opportunity to spread their wings here.
What makes Kauai different from the other Hawaiian Islands:
This is the best Hawaiian Island to visit if all you want to do are gorgeous hikes. There's a variety of trails here, the most challenging being the famous Kalalau Trail.
The lifestyle in Kauai moves at a much slower pace than the rest of the islands.
Kauai is the oldest island of all the Hawaiian Islands, so you'll find that the mountains, rivers, and canyons are unlike any of the other islands.
Kauai is also the wettest island and is even home to the wettest spot on earth on Mount Waialeale. It won't be be a downpour every time you go out, but rather you will have to be mindful of what the weather will be like in certain areas.
Top attractions in Kauai are: Na Pali cliffs, Kalalau Trail, and the Waimea Canyon.
Read the guide: The Best Things To Do In Kauai: 20+ Bucket List Locations
Lanai highlights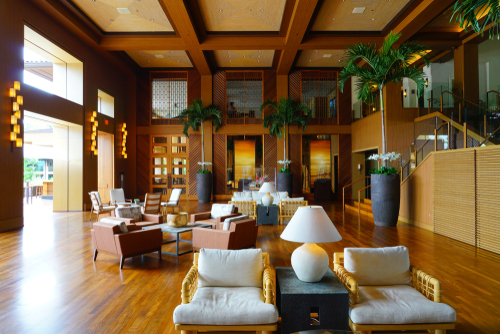 What makes Lanai different from the other Hawaiian Islands:
Lanai is a small island that in recent years has been marketed as an island playground for the wealthy by Larry Ellison, CEO of Oracle.
Most visitors who do travel to Lanai do a day trip sightseeing tour or a Lanai snorkel excursion that departs from Maui.
To really explore Lanai, I recommend you rent a 4WD vehicle as there are many sightseeing spots that do not have a paved road.
Besides the snorkeling, Lanai has some great dive spots.
Molokai highlights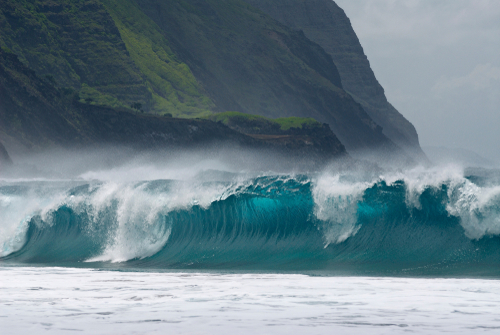 What makes Molokai different from the other Hawaiian Islands:
Few tourists choose to come to Molokai, and if they do it's usually only for a day trip or a flyover. In particular, the Molokai sea cliffs are something to see as they are the tallest in the world.
If you're looking to unhook from the internet, no shopping malls, and pristine nature, Molokai might be it for you.
One of the most beautiful and historical places to go to is Kalaupapa National Historical Park – a former leprosy colony in Hawaii that is now home to a handful of the last few patients who still live there.
How many days should you stay per island?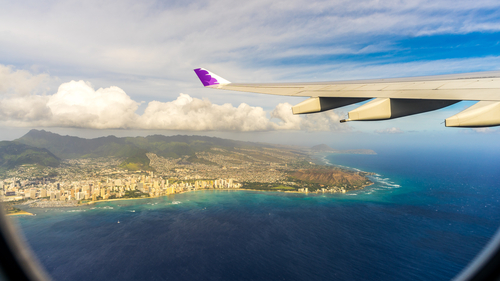 In my experience, most people visiting Hawaii for a vacation will stay here for less than a week (about 5 days), 10 days, or 15 days.
If you're staying in Hawaii for less than a week, I suggest staying on one island and learning everything about it. You'll get acquainted with the island's unique culture and after doing the more tourist-heavy attractions, you'll naturally start to explore the local side of that island. The most important thing though is that you won't be losing a day stressing about your flight to the next island. I really feel you waste a day packing, flying, getting another rental car, finding your hotel and unpacking.
If you're staying in Hawaii for 1 – 2 weeks, visitors will typically squeeze in 2 to 3 islands during their stay. If you can devote at least 4 – 7 days on one island, the best Hawaiian Islands to visit would be the more populated islands (Oahu, Maui, Big Island, Kauai). These four have enough attractions, hikes, and beaches to keep you busy.
If you'd rather stay on one island for your entire vacation, my personal recommendation would be the Big Island. It's the best Hawaiian Island to visit for those who want to spend as much time as possible outside. Plus, it has so many extra unique activities that you can't do on any other Hawaiian Island. You definitely won't run out of things to do here.
If you have an extra 1 – 2 days left to spare on your itinerary, consider a day trip to Molokai or Lanai. That's a decent amount of time for you to discover their highlights.
Visiting two or more islands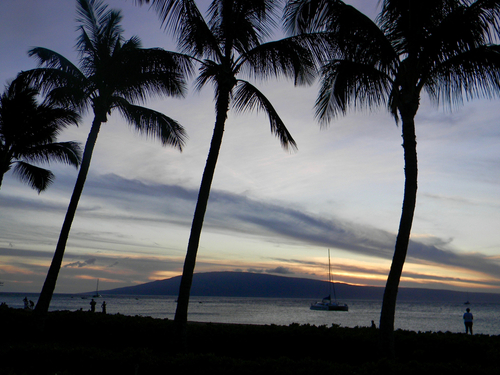 If you're wondering what the 2 best Hawaiian Islands to visit are…you really can't go wrong with whatever you choose. I've heard all sorts of combinations and everyone came back with a memorable vacation. It really hangs on what you want to do and which island has those activities available.
This is not what everyone thinks, but occasionally someone tells me that going to Oahu after Maui, Kauai, or the Big Island was a shock to their system. I think it's the return to a city and seeing all of the people, buildings, and traffic. It's hard to see the beauty of Oahu when you feel like you're in a city (although this disappears the farther away you get from the tourist hubs).
So if you're thinking about visiting Oahu and another island, I recommend going to Oahu first. With Oahu's museums and cultural facilities, you'll learn more about the islands, Hawaii's history and culture, and be more accepting of what it has to offer.
Island hopping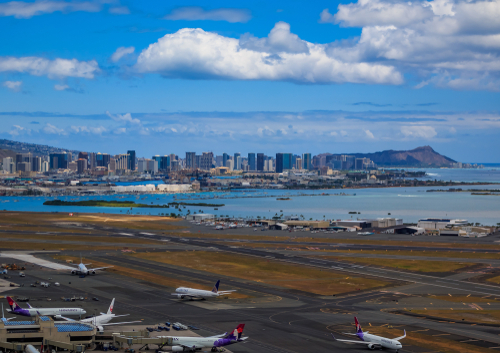 There are many things to consider if you plan on visiting 2 or more islands during your trip. Most likely you'll be flying first into Honolulu International Airport (HNL) in Oahu. A few flights also fly into Kahului Airport (OGG) in Maui, too. From there you'll have to catch another flight to your island destination.
Airlines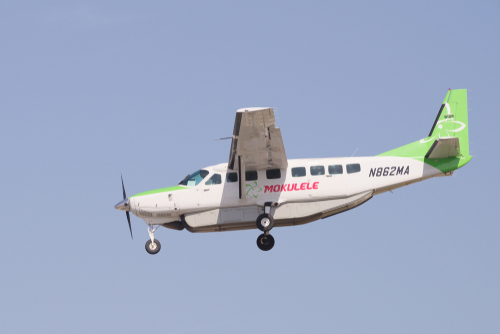 Inter-island day trips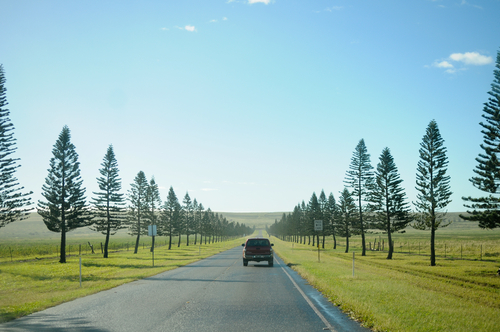 Several local tour companies provide inter-island day tripping services. These usually include your flights to and from each island and a guided tour as you explore so you can really get to the know the area in just one day. Meals are sometimes included, but this varies from tour to tour.
Browse and book an inter-island day trip tour.
Ferries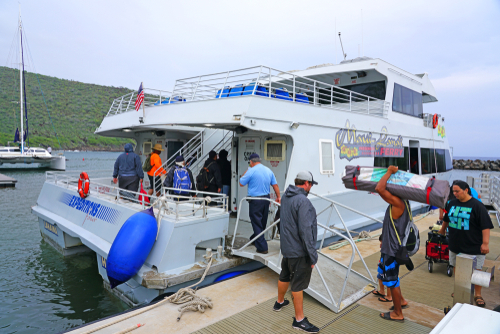 Expeditions Lanai Passenger Ferry: A fun budget option between Maui and Lanai that only takes 45 minutes.
Molokai Ferry: The Molokai ferry between Maui and Molokai closed down in 2016, but I'll leave this here as the website is still active and there are always talks to bring this convenient service back.
Cruises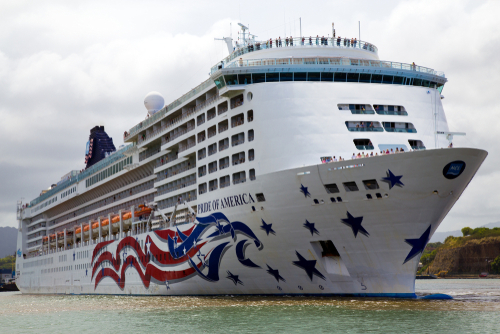 Pride of America: Operated by Norwegian Cruise Line, this cruise ship takes a week to do a round trip visiting 5 ports in Oahu, Maui, Big Island, and Kauai.
Fishing Boat
The more uncommon choice is to travel by boat to a different island. This is actually a very fun idea for a day trip. I've traveled between Molokai and Maui a few times on a small engine-powered boat before and it was a wild ride! Expect to get splashed and hold on for dear life.
These are usually run by local residents who own a fishing boat and done by word of mouth. So this is a service more for locals who need a ride to another island and know the right people.
---
PIN THIS POST