Welcome To Hawaii!
Aloha! I'm Amy and this Hawaii blog is all about traveling and living in Hawaii from a local point of view. Join me as I explore the outdoors, visit attractions, eat at mom-n-pop shops, cook local dishes, and live sustainably my way on these beautiful islands I'm lucky enough to call home.
I'm so excited to share my life in Hawaii with you! I hope this blog gives you some fantastic ideas and inspires you to take advantage of wherever home is for you.
Aloha With Love,
Amy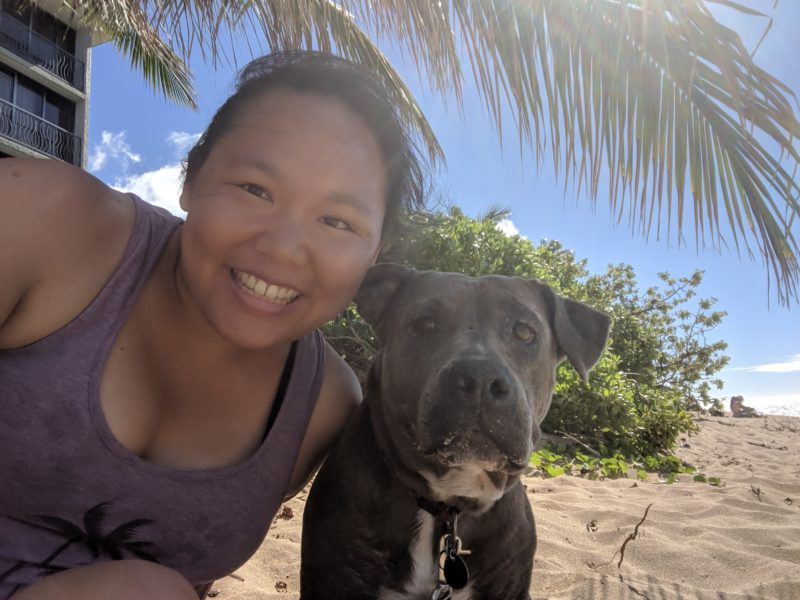 Field Trip!
Me and the ever-skeptical Daisy at the beach.
"I love living in Hawaii and I hope Aloha With Love inspires you to explore your own slice of paradise…wherever you may be!"
Amy Fujimoto
Local Hawaii Girl