This post may contain affiliate links, which means I'll earn a small commission if you purchase something through these links. You won't pay any extra; instead, you'll be helping Aloha With Love to thrive. Thank you! Learn more.
--
You have a lot of options when it comes to getting around Maui. To help you plan your trip, I've written this guide to transportation in Maui that will help you decide how you'll get from point A to point B.
Aloha with love,
Amy
Is A Car Necessary To Get Around Maui?
There are 2 scenic drives on Maui that require a vehicle: the Road to Hana and Haleakala. You can rent a car or book a tour, but you will need wheels.
The Road to Hana is an all-day drive and you'll constantly stop the car to explore hikes, beaches, waterfalls, cultural sites, gardens and scenic views along the way.
The drive up to Haleakala usually takes about 2.5 to 3.5 hours for the average visitor. Having a car will help you arrive on time for sunrise or sunset. Plus, it will also allow you to drive to the different hikes, viewpoints, and back down the crater.
Renting A Car
The most common and convenient method of transportation in Maui is by car.
Although Maui is not as crowded as Oahu, you have plenty of nationwide car rental agencies to choose from. Kahului airport is much smaller than Honolulu Airport – the car rental shuttles are right next to the exit. Rideshares and carshares are also common on Maui, too.
If you would like to support the local Maui transportation economy, consider renting a car from a local business:
NOTE: "*" Indicates that the company allows rentals for 21 -25 years old or has some kind of deal/discount for the young driver fee. Please confirm this with the company directly.
Discount Hawaii Car Rental is a unique service that works with major car rental companies to find the best vehicle that fits your budget. Even better is their customer service – you can talk to their representatives via live chat, contact form, or on the phone if you have any questions.
Local Tip: There are two other smaller airports on Maui: Kapalua Airport and Hana Airport. Kapalua Airport has a few car rental agencies, but Hana Airport has no agencies or public transportation available. More likely than not, you'll be flying into (or out of) Kahului Airport
Renting A Car If You're Underaged (21 – 25 And Younger)
If you're under 21, renting a car from any car rental company will be almost impossible. Instead, check out the rideshare and carshare options below.
If you're 21 to 25 years old, most car rental companies will rent to you but you'll have to pay a young driver fee. Your best bet is to rent a car from a local company and check out their policies and/or prices.
Drive Hui (a local car sharing service) has a great article on renting a car if you're 25 or younger.
Rideshares And Carshares
Turo is a popular carsharing app that allows you to rent a car from local individuals.
Uber and Lyft are actually pretty useful on Maui. Uber seems to be more common than Lyft, but in most towns, you'll be able to find a ride that's willing to come and get you.
Holoholo (Hawaiian for let's go cruising) is a neat ridesharing app similar to Uber and Lyft with a few added benefits such as military clearance or can take on riders who need extra help getting in or out the vehicles. They also partner with SpeediShuttle, a well known airport shuttle, if you're traveling with a group of over 7 people.
Learn More: Maui News: First Hawaii-Based Rideshare Company
Taxis
Taxis are available on Maui, but you'll typically see them in Kahului near the airport or major hotels and shopping malls. Here are some taxi companies you can use:
Tips And Things To Know When You Rent A Car
Expect to pay more for gas on Maui. If you see an average for Hawaii, it's most likely the average gas price in Honolulu. Check out today's gas prices for each island here.
Parking can be difficult to find and free parking fills up fast so you'll want to get there early to nab a spot. You'll also have to think about where you'll park your car at night. Not all hotels or vacation rentals have complimentary parking. Contact your accommodation to make sure they have parking available at a reasonable price. The last thing you want to be doing every night is hunting for street parking.
Shuttle And Trolley Transportation In Maui
There are only a few shuttles available on the island, but it's just enough to explore the main areas of West Maui. Airport shuttles are reliable and available for a fee, but free complimentary hotel shuttles are only provided by a few hotels located near Kahului Airport.
Airport Shuttles
You have four shuttle options when it comes to getting to your hotel from Kahului Airport and back.
Maui Seaside Hotel and Courtyard Maui Kahului Airport have their own complimentary airport shuttles for their guests; however, they're located very close to the airport. Most hotels and vacation rentals are located near the coasts.
Kaʻanapali Trolley
There are other free shuttles operated by hotels, but most of them are labeled as beach shuttles or area shuttles and are reserved for their patrons. However, the Kaʻanapali Trolley is a convenient ride that's open to anyone. The ride is free and it stops at the Kaʻanapali Hotel and Resort, Whaler's Village, Ka'anapali Golf Club and also offers free transportation within the resort. If you're staying in Kaʻanapali for a few days, this trolley is a great way to explore for free.
Lahaina Cannery Mall Shuttle
The Lahaina Cannery Mall shuttle connects Kaʻanapali and Lahaina. The route runs from Whalerʻs Village (Kaʻanapali) to Lahaina Cannery Mall to Front Street in Lahaina and back and only costs $2 ($4 round trip).
Public Transportation In Maui
The Maui Bus is a fairly reliable method of transportation in Maui as it connects communities in central, south, west, Haiku, Kula, and Upcountry. Which also means they do not go out on the Road to Hana and Haleakala (Maui's two biggest scenic drives).
The bus operates 7 days a week and on holidays with 14 routes that come around about once an hour. A bus pass will cost you $2, but it's a better idea to get the day pass for $4. Keep in mind that Maui runs on island time and buses can be late though.
Download the Maui Bus App: Apple Store or Google Play
Getting Around By Bicycle
Bicycles are a great method of transportation in Maui. The views are incredible and there are a number of biking tours and bike rental shops to choose from.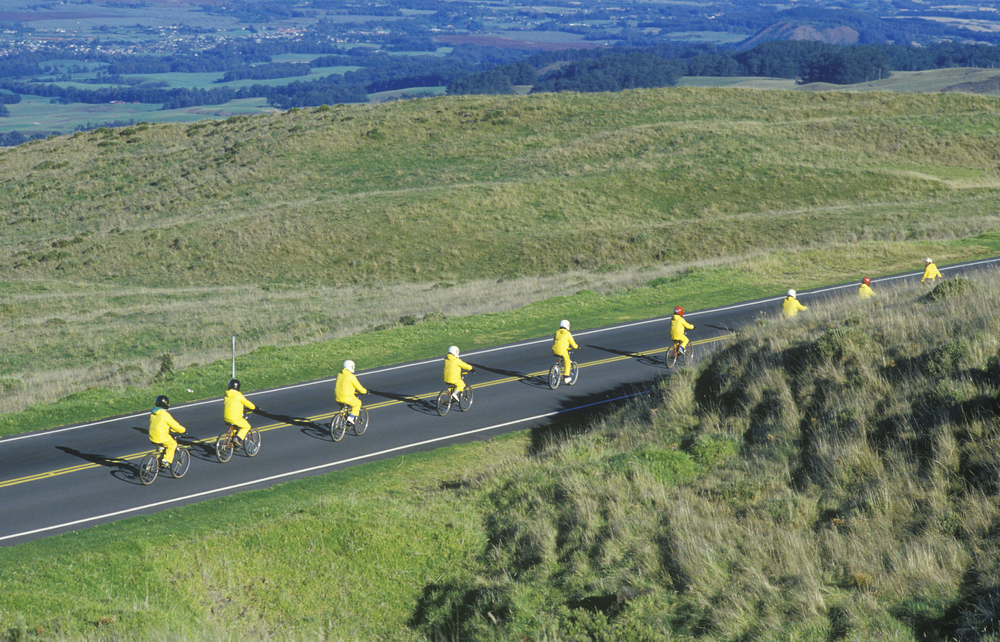 In addition to bicycles, there are also e-bikes, scooters, and adventure bikes that you can rent, too. You might even consider trying out one of Maui's unique experiences of riding down Haleakala by bike. Bike rental shops on Maui's North Shore and Upcountry can hook you up with a tour or give you some recommendations.
West Maui
South Maui
Central Maui
North Shore
Upcountry
Bike rental companies in Maui's North Shore and Upcountry tend to have Haleakala tours or mountain bikes suitable for riding down Haleakala. The staff at these locations are more knowledgeable about biking down this volcano so don't hesitate to ask them.
Road To Hana And Haleakala Transportation
Both the Road to Hana and Haleakala National Park are not single destinations. Rather, they are a collection of several attractions over an entire region. You will need to rent a car or book a driving tour to see the sights.
Road To Hana Tours
Most people decide to drive the Road to Hana themselves. There is a lot to see including hikes, waterfalls, overlooks, botanical gardens, beaches, cultural sites, fruit stands, and even a lava tube.
If you don't want to deal with the researching and planning this day trip requires, booking a Road to Hana tour is highly recommended.
If you're on a budget and still want that incredible tour guide experience, I recommend Shaka Guide's GPS audio tours for the Road to Hana.
Learn More: Road To Hana Travel Guide
Haleakala National Park Tours
Most visitors going to Haleakala are going to the summit to see sunrise or sunset, so the timing is very important here. It takes about 2.5 to 3.5 hours to drive from most popular accommodation areas. If you aren't looking to all that driving, it might be easier to book a tour to Haleakala and be picked up instead.
Haleakala National Park is split into 2 regions. The summit with the sunrise/sunset views and most of the hikes is the more well-known region. The Kipahulu District is accessible near Hana Town on the Road to Hana. The two regions are not connected and you will need a pass to get through.
Learn More: Haleakala National Park Travel Guide
Getting Around Maui By Foot
There are a few areas where you can explore Maui's shops and sights by foot.
Lahaina is very walkable with plenty of shops, museums and restaurants. There is an incredible amount of history here and the view of the ocean is lovely. (Update: Much of Lahaina is now gone due to wildfires on August 8, 2023.)
Kaʻanapali has plenty of activities, entertainment and shopping to keep you busy, along with some of Hawaii's most famous beaches.
Paia is one of my favorites due to all the small shops in the area. Most visitors begin their Road to Hana day trip exploring Paia, but I prefer to reserve a half day exploring Paia so I can get some good boutique shopping in.
Island Hopping
Maui may not be the only island you plan on visiting. It's common for visitors to include 2 or even 3 islands in their Hawaii travel itinerary. Hawaiian Airlines and Southwest Airlines are your main choices for interisland flights. But if you're okay with smaller commuter airplanes, I suggest giving Mokulele Airlines a try if you want to save some money.
While on Maui, consider a day trip to Lanai – it's one of the smaller neighbor islands and there's even a convenient ferry running between the two. If you'd rather spend the day snorkeling, there are boat tours that will take you over to Lanai's snorkeling/diving spots.
Another day trip you can try is from Maui to Molokai and back. Molokai is even less crowded than Lanai is and the Molokai Ferry offers packages with guided tours or overnight stays. It's a more down-to-earth local experience that's great if you want to explore the non-touristy side of Hawaii.
Learn More: Guide To Island Hopping In Hawaii
Maui Cruises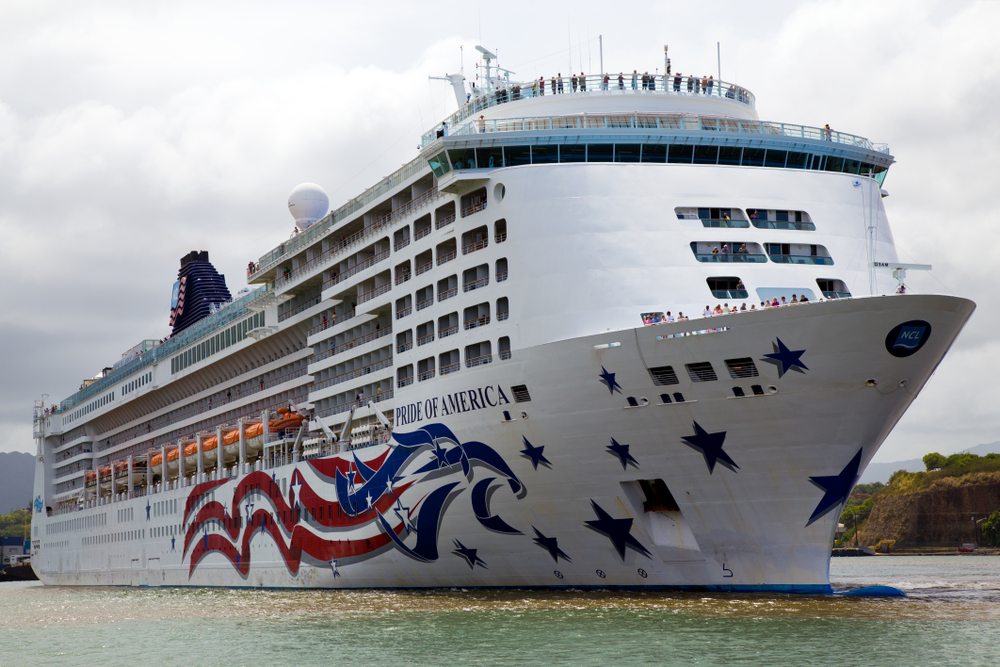 A unique method of transportation in Maui are the different cruises.
If you're interested in a multi-day cruise, check out the Pride of America. The ship sails from Honolulu and over the course of 1 week you'll visit the 4 major islands and stop at 5 ports.
There are also many sunset cruises and whale watching cruises on Maui if you'd rather do a one-day cruise experience.