This post may contain affiliate links, which means I'll earn a small commission if you purchase something through these links. You won't pay any extra; instead, you'll be helping Aloha With Love to thrive. Thank you! Learn more.
--
One thing you should know about getting around the Big Island – it's big. Plus, it's growing due to the constant lava flow. Here's what you should know about transportation on the Big Island.
Aloha with love,
Amy
Is A Car Necessary To Get Around The Big Island?
It's a big resounding YES from me.
Getting around the Big Island without a car is nearly impossible if you want to explore Hawaii Volcanoes National Park or plan to go outside of Kailua-Kona or Hilo – the two major towns on the Big Island. It takes 1.5 hours to drive from Kailua-Kona to Hilo and that's without traffic.
Plus, you still have the northern and southern parts of the island to explore as well. All of the popular landmarks and attractions are spread out and difficult to reach without a car.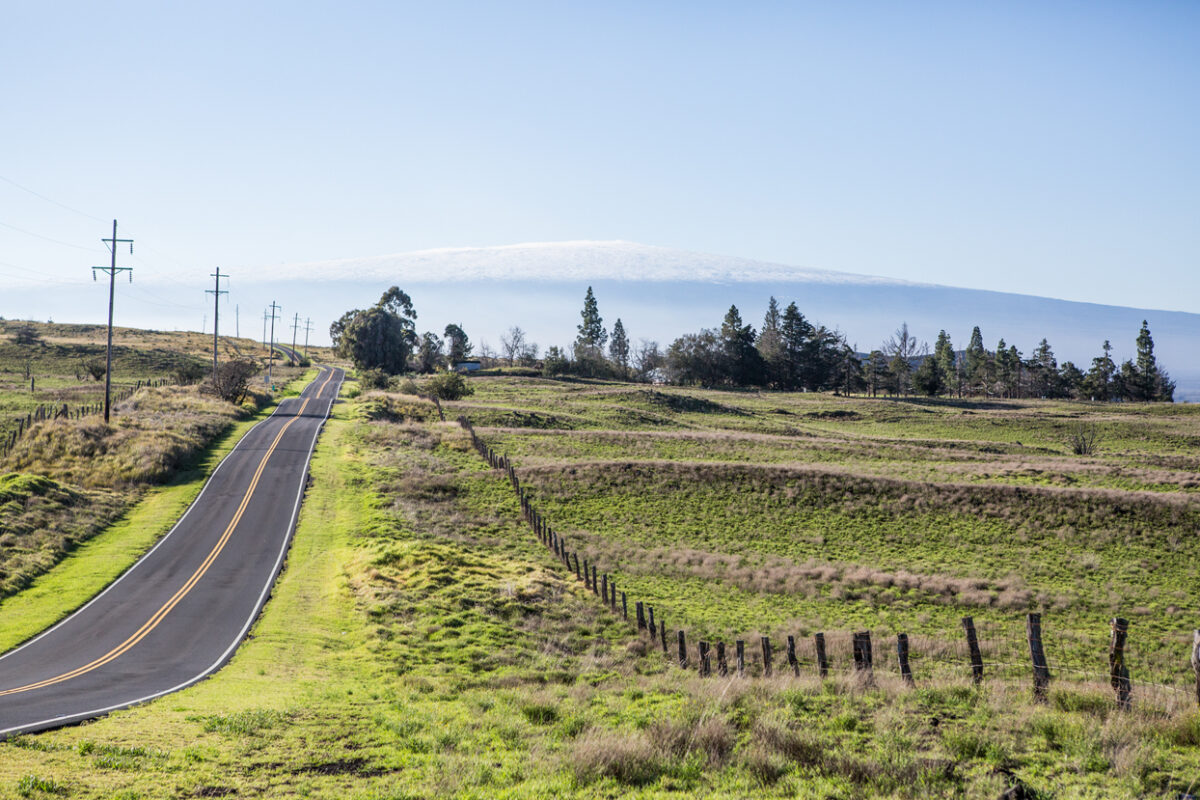 Getting around the Big Island by car is your best bet to exploring the island to its fullest. A car will allow you to drive to remote attractions such as Papakolea (Green Sand Beach) or various lava caves throughout the island.
Should You Rent A 4WD Or Lifted Vehicle?
As you research transportation on the Big Island, you'll notice many car rentals advertising their 4WD or lifted vehicles. In my opinion, most visitors to the Big Island won't need this feature. Almost all locations visitors would ever want to go to are reachable with a standard vehicle.
Local Tip: Most likely someone local will have to introduce you to the off-road paths. Please don't go driving off and exploring on your own. Many places are sacred cultural locations, private property, or just plain dangerous.
Renting A Car
Driving a vehicle is the most convenient method of transportation on the Big Island.
Most likely you'll fly into the Big Island's Ellison Onizuka Kona International Airport (KOA), but a few flights do arrive at Hilo International Airport (ITO), too. Both have plenty of nationwide car rental agencies to choose from.
If you would like to support the local Big Island transportation economy, consider renting a car from a local business:
Car Rentals Near Kona Airport
Car Rentals Near Hilo Airport
Discount Hawaii Car Rental is a unique service that works with major car rental companies to find the best vehicle that fits your budget. Even better is their customer service – you can talk to their representatives via live chat, contact form, or on the phone if you have any questions.
Renting A Car If You're Underaged (21 – 25 And Younger)
If you're under 21, renting a car from any car rental company will be almost impossible. Instead, check out the rideshare and carshare options below.
If you're 21 to 25 years old, most car rental companies will rent to you but you'll have to pay a young driver fee. Your best bet is to rent a car from a local company and check out their policies and/or prices.
Drive Hui (a local car sharing service) has a great article on renting a car if you're 25 or younger.
Rideshares And Carshares
Turo is a popular carsharing app that allows you to rent a car from local individuals.
Uber and Lyft are really only available near in the Kona and Hilo areas – particularly near the airports.
Holoholo (Hawaiian for let's go cruising) is a neat ridesharing app similar to Uber and Lyft with a few added benefits such as military clearance or can take on riders who need extra help getting in or out the vehicles. They also partner with SpeediShuttle, a well known airport shuttle, if you're traveling with a group of over 7 people.
Taxis
Taxis are available on the Big Island, but mostly in Kailua-Kona and around the Kona International Airport. If you plan to use a taxi outside of the airport, you'll have to make a reservation in advance since taxis will be next to impossible to find roaming the street. Check this list for estimated fares from Kona International Airport.
Tips And Things To Know When You Rent A Car
When you choose a vehicle as your main mode of transportation on the Big Island, there are a few things to consider.
Expect to pay more for gas on the Big Island. If you see an average for Hawaii, it's most likely the average gas price in Honolulu. Check out today's gas prices for each island here.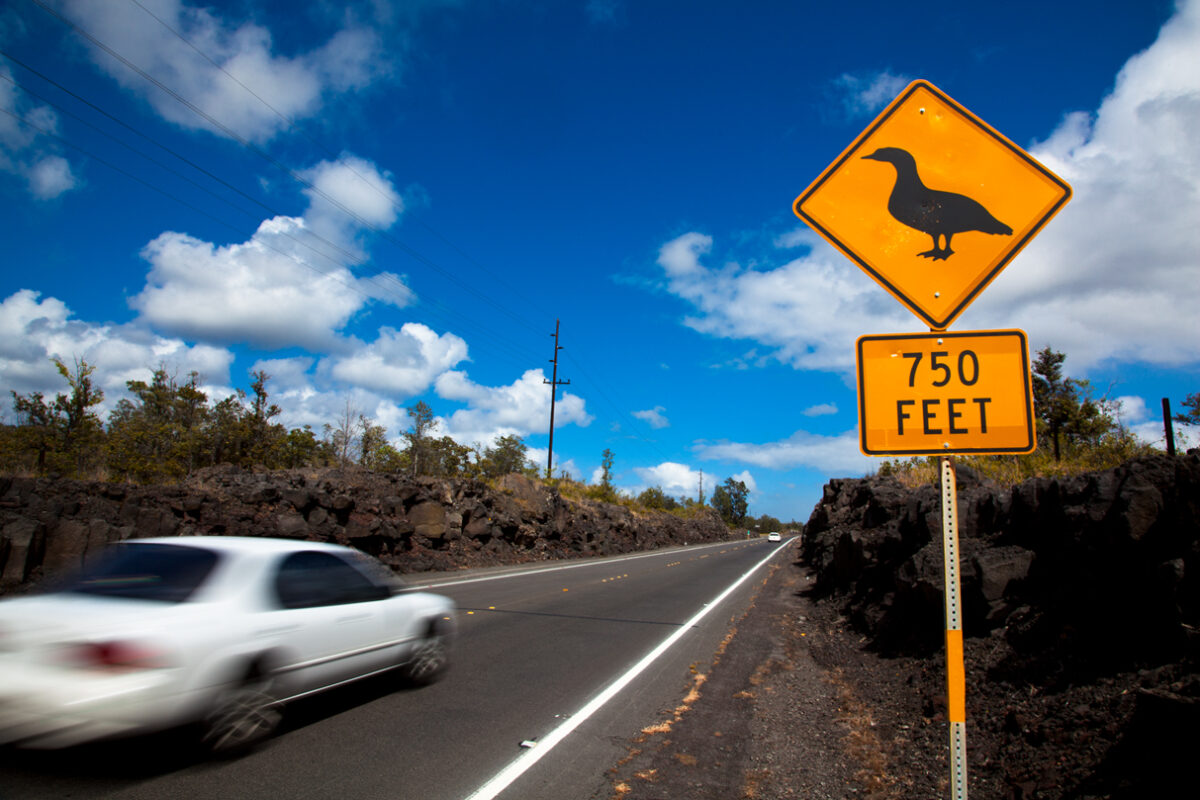 Nene geese are endemic to Hawaii and you might chance upon this bird while driving. Keep your distance and keep a look out for them.
Street parking can be difficult to find in Kailua-Kona and Hilo. You'll also have to think about where you'll park your car at night. Not all hotels or vacation rentals have complimentary parking. Contact your accommodation to make sure they have parking available at a reasonable price.
Renting A Moped
A popular rental option in Hawaii are mopeds. You can find moped rental shops all over the islands and the Big Island is no different. Often cheaper than a car rental, yet still providing you with the luxury of speedy transportation, these are a common option for those on a budget.
Shuttle Transportation On The Big Island
There are only a few shuttles on the Big Island and they're all around Kona Airport. Kailua-Kona is the tourist hub of the Big Island so the few shuttle services there will be very useful.
Mostly locals live in Hilo so you won't find any shuttle airport services near Hilo Airport.
Airport Shuttles
You have two shuttle options when it comes to getting to your hotel from Kona International Airport and back. Both of these are large, local shuttle companies that serve multiple airports in the islands.
Some of the larger resorts on the west side of the Big Island have shuttles that take you to shopping centers, golf courses or to the beach.
One popular service they might have is a shopping shuttle that goes to the Kings' Shops and Queens' Marketplace shopping centers in Waikoloa. Check with your hotel in advance to see what kind of transportation services they offer. Not all of them are complimentary, but they're usually affordable at around $2 per person.
Kona Trolley
The Kona Trolley is a great shuttle service that you can use to explore Kailua-Kona and only costs $2 per ride. This route operates daily every hour, but exceptions will be made on certain days such as the IRONMAN race day.
Public Transportation On The Big Island
Hele-On Bus is the Big Island's bus system and it's really only convenient for the locals to take them to and from work and to busy areas such as shopping centers or towns. If you're on a strict budget, the bus is an option for you, but you should make your travel plans well in advance as the routes and timing are limited.
The bus costs $2 per person and you may be charged an extra fare if you're carrying big luggage. The buses do have bicycle racks that are first come, first served, for a fee.
Bus Apps
Hawaii Bus Plus was created by a local student and is an excellent transit app for the Big Island that shows you the closest bus routes and arrival times near you. The app also shows HIBIKE stations – a Big Island bikesharing service in Hilo and Kona.
Token Transit is where you can purchase your bus fare online. Just search for "Hele-On".
Mooveit is built into the Hele-On Bus website and you can use it as an online trip planning tool.
Exploring By Bicycle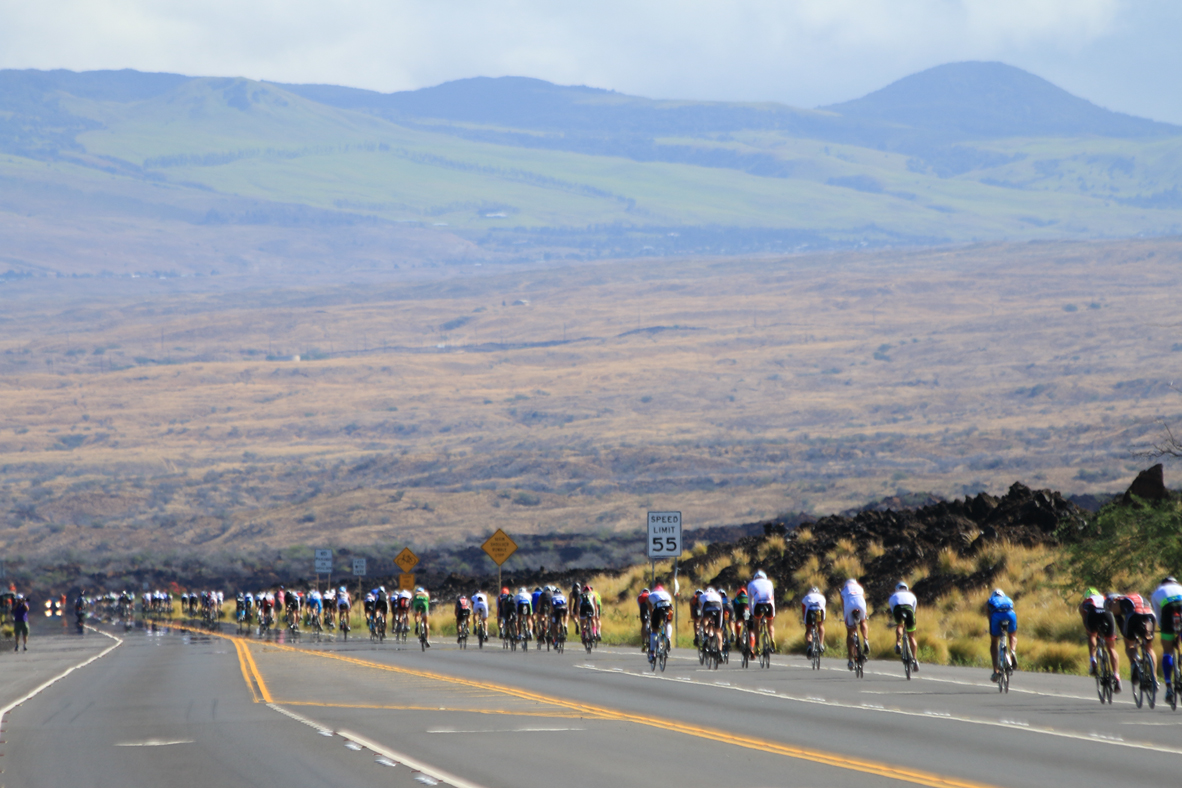 The Big Island is an incredible place to bike. The long roads offer limitless biking opportunities and there are many adventure biking routes available to you, too. Besides the long coastal roads that you can ride on, you can also bike up to Mauna Loa and there are several bike-friendly trails at Hawaii Volcanoes National Park.
Bikesharing
HIBIKE is the Big Island's bikesharing service. There are both subscription and one-time purchase plans available at a very budget-friendly price. It's a great way to see the areas around Kona and Hilo, although you should still expect to walk quite a bit from the HIBIKE station to your destination.
Local Tip: Hele-On Bus riders can get free access to HIBIKE. Just ask your bus driver for a redemption code that you can use at the HIBIKE station.
Bike Rentals
The majority of the bicycle rental shops are near Kailua-Kona with a few near Hilo.
Local shops in and around Kona:
Local shops near Hilo:
Local Tip: Check out Julie's Hawaii By Bike blog who has collected some great bicycling info on the Big Island's bike routes and things to see on the way.
Get Around By Guided Tours
Getting around the Big Island is easier in Kailua-Kona and Hilo, but there is still so much to see outside of these two towns.
If you don't want to deal with the researching and planning required for driving around the Big Island, I recommend booking a tour guide for the Big Island. There is a variety of guided experiences from circle island tours to volcano sightseeing excursions.
If you're on a budget and still want that incredible tour guide experience, I recommend Shaka Guide's GPS audio tours for the Big Island.
Getting Around The Big Island By Foot
Kailua-Kona and Hilo are really the only walkable towns on the Big Island. There are shops, attractions, sights and small eateries clustered together so it's fairly easy to entertain yourself as you explore the streets. Plus, with the ridesharing bikes and bus, you can explore a little farther and continue your exploration by foot.
Local Tip: In general, most visitors find Kailua-Kona to be a more pleasant walking experience. Hilo is home to many locals while Kailua-Kona hosts many tourists, so you'll find many more attractions and points of interest in Kailua-Kona.
Island Hopping
The Big Island may not be the only island you plan on visiting. It's common for travelers to include 2 or even 3 islands in their Hawaii travel plans so they can see as much of the different islands as possible. Hawaiian Airlines and Southwest Airlines are your main choices for interisland flights. But if you're okay with smaller commuter airplanes, I suggest giving Mokulele Airlines a try if you want to save some money.
Learn More: Guide To Island Hopping In Hawaii
Big Island Cruises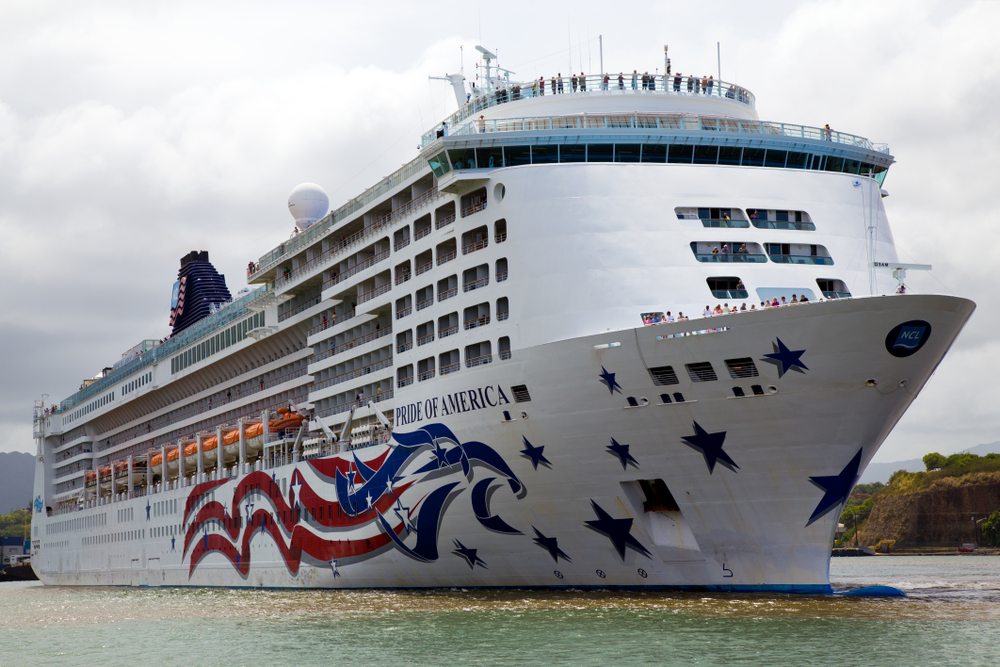 A unique method of transportation on the Big Island are the different cruises.
If you're interested in a multi-day cruise, check out the Pride of America. The ship sails from Honolulu and over the course of 1 week you'll visit the 4 major islands and stop at 5 ports.
There are also many day cruise excursions on the Big Island such as snorkeling cruises or glassbottom boat adventures. Whale watching cruises are especially popular on the Big Island and shouldn't be missed!