This post may contain affiliate links, which means I'll earn a small commission if you purchase something through these links. You won't pay any extra; instead, you'll be helping Aloha With Love to thrive. Thank you! Learn more.
--
Maui is famous for many things. The snorkeling here is fantastic and it's one of the best places to see humpback whales during the whale watching season. But one of the best things to do in Maui for most tourists is to visit Haleakala National Park, Maui's volcano.
Aloha with love,
Amy
About Haleakala National Park
Haleakala goes by a few names: House of the sun (Hawaiian meaning), the Maui volcano, and the East Maui Volcano all refer to this volcano that formed about 75% of the island of Maui. It's a huge Maui attraction and most tourists will end up visiting Haleakala at some point during their trip.
It's important to note that Haleakala National Park is split up into two districts: The summit district and the Kipahulu district. The summit district is where you'll go to see the sunrise, sunset, and most hikes. When you read about activities in Haleakala, most likely it refers to the summit district. The Kipahulu district is only accessible via the Road to Hana and the two popular activities there are the Pipiwai Trail to Waimoku Falls and the Oheo Gulch (Seven Sacred Pools).
Haleakala National Park is managed by the National Park Service and for the most part all of the NPS rules apply. For any park updates, changes, and general information, check the Haleakala NPS page for the most accurate and current information.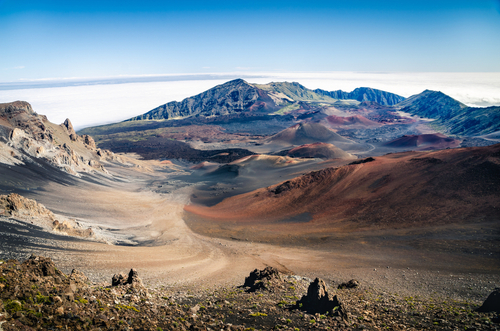 Fees and passes
You'll need 2 things to get into Haleakala National Park:
A park entrance fee ($1 per person). Think of this as a reservation fee. This can be booked 7 days in advance before your Haleakala National Park visit at the Recreation.gov website.
A recreational use pass ($15 – $45 per vehicle, depending on vehicle type). This is a 3-day pass that allows you entrance into Haleakala National Park.
Take note that before you could just pay the fees on arrival at the entrance gate. The new Haleakala National Park reservation system requires that you reserve your date in advance (via park entrance fee) and spots can run out.
Keep in mind that some older websites may display old and inaccurate information if they haven't been updated. For the most updated and accurate information on fees and passes at Haleakala National Park, visit the Haleakala Fees and Passes NPS page.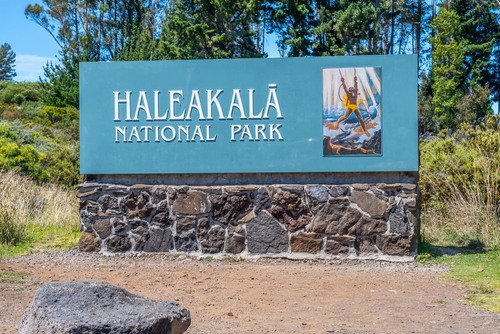 Things to do at Haleakala National Park
See the sunrise or sunset
If you're here on Maui for just a short while, then driving to the top of Haleakala to see the sunrise or sunset is something to consider. Many tourists choose this route since there are just too many things to do in Maui. You can either drive up Haleakala yourself or take a Haleakala tour to see the sun as it rises or falls above the clouds.
Local Tip: Even if you're just coming to see the sunrise/sunset, you'll still need to pay the recreational use pass per vehicle upon entrance. To make it worth your time, you might want to consider hiking or camping. The pass lasts for 3 days (hold on to your receipt) and can be used to enter the Kipahulu district (Road to Hana). Group your Haleakala and Road to Hana visits together if you're interested in hiking the Pipiwai Trail or seeing Oheo Gulch.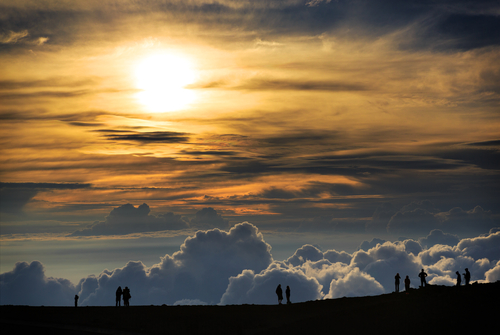 Stargazing
Some Haleakala visitors choose to visit at night because it's one of the best places to stargaze in Maui. The number of stars you'll see when you look up will look like it quadrupled. Fair warning, it gets cold! My friend and I arrived a couple of hours before sunrise and there were plenty of stars to see, but we did shiver the entire time.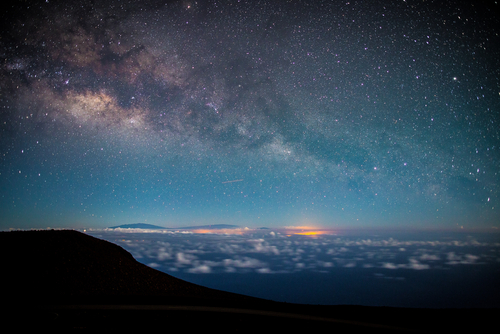 Hiking
By far, one of the best and most worthwhile things to do in Maui is to do a hike in Haleakala National Park. The hikes here are amazing and so very different from your usual forest or coastal hikes that you'll find here on the islands.
Sliding Sands Trail (Keoneheehee Trail): My personal favorite. This hike req
Hosmer Grove: A fabulous place to see native Hawaiian honeycreepers that can't be found anywhere else in the world.
Pa Kaoao: A short 0.4 mile round trip hike that's right next to the Haleakala Visitor Center.
Leleiwi Overlook: A short walk to this vista point reveals the crater, Kaupo Gap, Koolau Gap, and Maui's North Shore.
Halemauu Trail: Hike to Rainbow Bridge and continue into the crater via switchbacks. You can also hike the Supply Trail, which intersects with the Halemauu Trail.
Pipiwai Trail: Located in the Kipahulu district (via Road to Hana) that leads up to Waimoku Falls.
Kuloa Point Trail: Also located in the Kipahulu district, this is a coastal hike that will take you down to Oheo Gulce (Seven Sacred Pools).
Kaupo Trail: A "summit-to-sea" hike, this trail is not maintained by NPS as it is not within their park boundaries. I personally do not recommend this hike (unless it becomes safer). Many people have gotten lost and it's especially hard on the knees and ankles.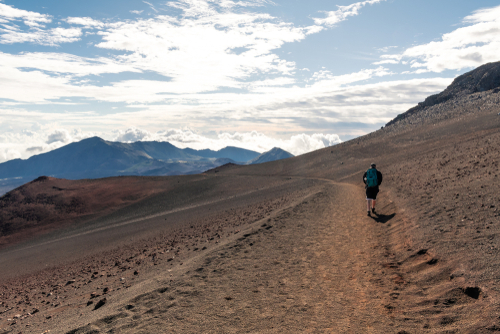 Camping
If you have the time, camping in Haleakala National Park can be amazing. You can spend several days exploring the trails here. There are three types of camping you can do in Haleakala National Park:
Drive-up camping: Park and set up your tent
Wilderness cabins: Accessible only by trail
Wilderness camping: Campsites accessible only by trail
Ranger programs
On occasion, there are programs hosted by the NPS rangers to educate the public on Haleakala National Park's geology, animals, and history. Check their calendar on the NPS Haleakala page to see what's coming up.
My Haleakala sunrise experience
There are two things that stick with me about my sunrise viewing: Absolutely beautiful and it's so cold!!!
Watching the sun come up was painstakingly gorgeous. The sun slowly edged it's way up and when the warmth touched my face, I was thankful to be alive that very moment. There's a common theme among Haleakala sunrise viewers. The moment is magical and you get the sense of new beginnings. I certainly had that experience and despite the numbing cold, the experience was worth it.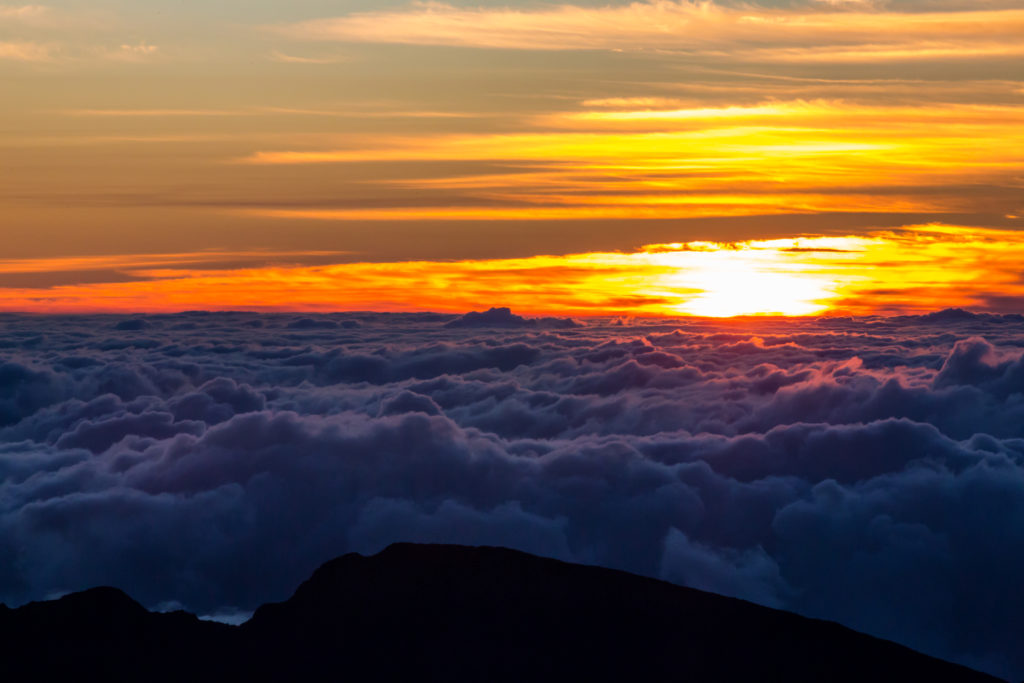 To see the sunrise (or sunset) drive up to the Haleakala Visitor Center. There's a large parking lot and the earlier you get there, the closer you can get to the railing where you can set up your camera gear and get a good spot for a picture without people's heads in the way. Of course, the earlier you get there, the colder it will be so take that into consideration when you plan your visit.
Don't confuse the Haleakala Visitor Center with the other visitor centers in Haleakala National Park. There are 3 in total:
Haleakala National Park Headquarters Visitor Center: Show proof of your $1 park entrance fee and pay for your recreational use pass.
Haleakala Visitor Center: View the sunrise/sunset from this summit viewpoint.
Kipahulu Visitor Center: Accessible only via the Road to Hana.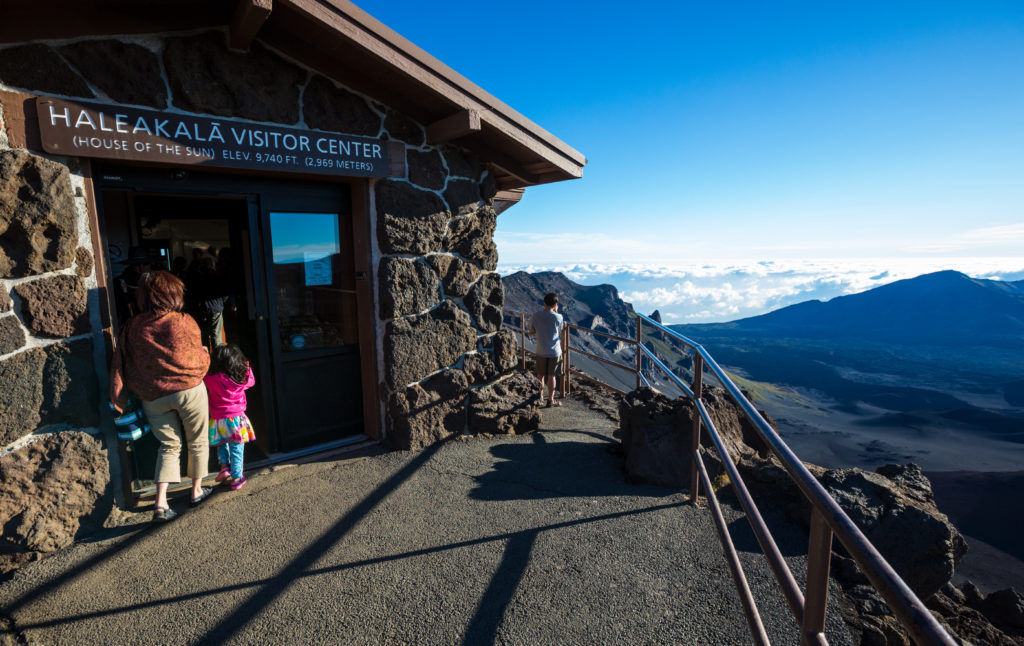 As I mentioned before, I was past freezing up here. Make sure you bring a really good jacket (difficult when it takes so much space in your luggage!) and I highly suggest packing a few hand warmers in your suitcase because you won't be able to find them in Hawaii. Bringing clothes that you can layer is also a great idea so that you're not using space that could be filled with souvenirs and mementos.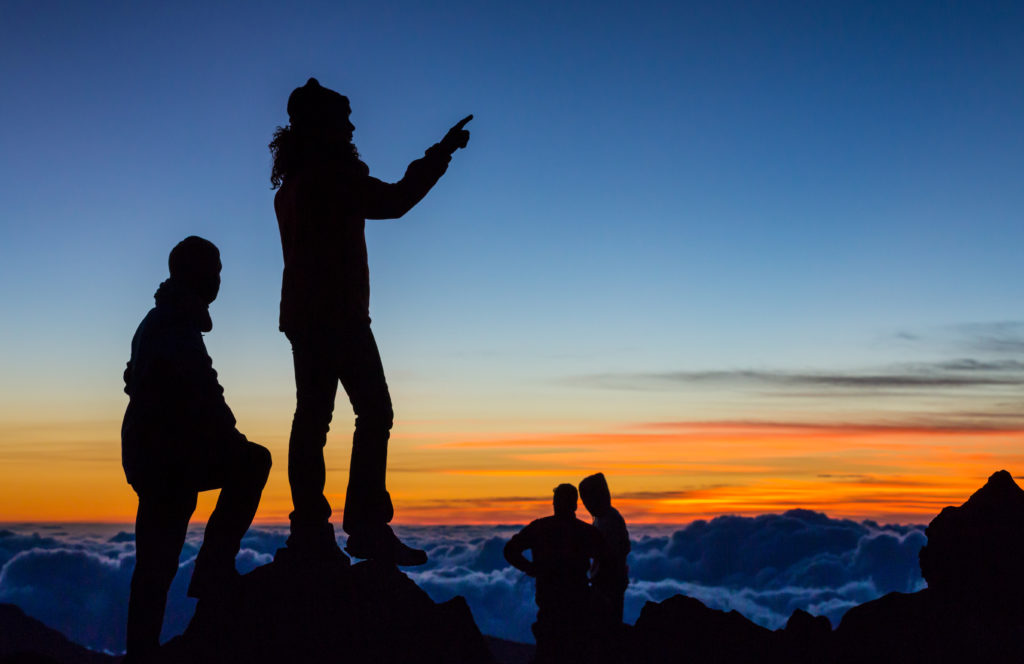 However, once the sun comes up, it gets hot really fast. I couldn't wait to get my jacket off and my friend and I were soon sweating since we were walking around in the sun. There are a few places to explore such as the observatory and you can walk around the area to see the different viewpoints. After the sun came up, we spent another hour walking around, exploring the Visitor Center, and taking pictures before we started making our way downhill.
Things to do in or near Haleakala National Park
Besides the hiking, camping, and views, hear are a few more activities or attractions to try out you're in Haleakala National Park.
Check out the Visitor Centers and learn more about Haleakala National Park.
Use your recreational use pass to your advantage. It lasts for 3 days as long as you hold onto the receipt, so make sure you visit the Kipahulu Visitor Center during that time. The Pipiwai Trail and Oheo Gulch are worth it.
There are several interesting Haleakala National Park tours you can do such as bicycling, guided tours, horseback riding tours, and even helicopter tours.
After visiting Haleakala National Park, here are a few more things you might like:
Kula Lodge has a great breakfast and lunch menu, but what they're most known for is their spectacular food.
Alii Kula Lavender is a delightful lavender farm in Upcountry Maui. Spend a few hours here relaxing as you wind down from your Haleakala National Park visit.
Pipiwai Trail and the Oheo Gulch are 2 gorgeous hikes that can only be accessed when you go on the Road to Hana.