This post may contain affiliate links, which means I'll earn a small commission if you purchase something through these links. You won't pay any extra; instead, you'll be helping Aloha With Love to thrive. Thank you! Learn more.
--
Family activities in Maui are not difficult to find. There are so many things to do in Maui that are family and kid-friendly, you'll run out of time before you finish your Maui bucketlist.
The reason why Maui is so attractive to people is that Maui has a little bit of everything: a small nightlife, resorts, countryside, empty beaches, museums, crowded attractions – you just can't go wrong if you choose Maui as your Hawaiian destination.
Aloha with love,
Amy
Things to do in Maui with kids
Sometimes it's hard to judge on the internet if your kids will be alright doing certain activities in Maui. I tell most of my friends that the only thing parents should be cautious of are the winter waves in the North Shore of Maui. The winter swells come and that's when the big surfers come out to play. Other than that, kids should be ok almost anywhere in Maui with the proper supervision.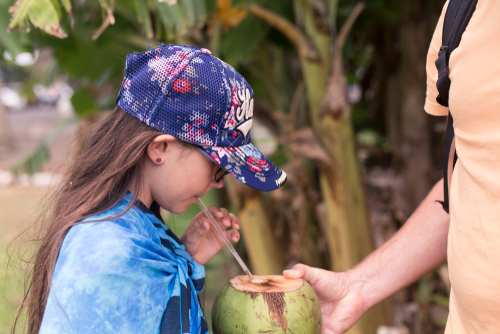 Kid-friendly beaches
Baby Beaches: If you have a toddler or a little one, there are 2 baby beaches in Maui. Both are great for your little ones to explore especially if they've never played at the beach before. Unfortunately, neither have showers to rinse off at so bring a jug of water for a quick rinse before you get back in the car.
Baby Beach in Lahaina
Baby Beach in Sprecklesville, Paia (located on Maui's North Shore so avoid during the winter months due to the winter surf swells)
Kealia Beach (Sugar Beach)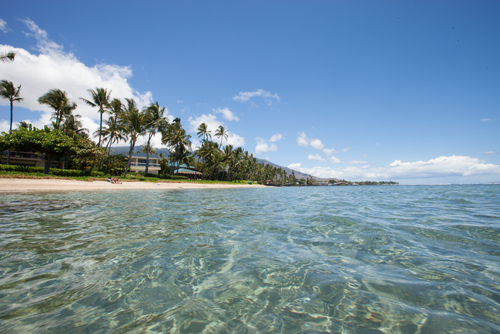 Beaches for kids: If you have young children in tow, you'll probably want to bring them to a beach with a little bit of wave action to keep them occupied. Nothing too drastic – but just enough to keep them occupied so you can get a tan in.
Napili Bay is gentle enough for young kids just getting acquainted with swimming in the ocean. The beach itself is beautiful and it comes equipped with both bathrooms and showers.
Kuau Cove (Mama's Fish House Beach) is a very popular spot for young kids just learning how to snorkel. The tide pools are easy to navigate and filled with fish.
Hookipa Beach is known for surfing and turtles. Bring your kids here to count turtles as they pull up onto the sand.
Kamaole Beaches (Kam I, II, III) is for children of all ages as there's something for everyone. These beaches are extra convenient as they have bathroom and shower facilities, ample parking, and food options across the street.
Read more: Turtles On Maui And Where To Find Them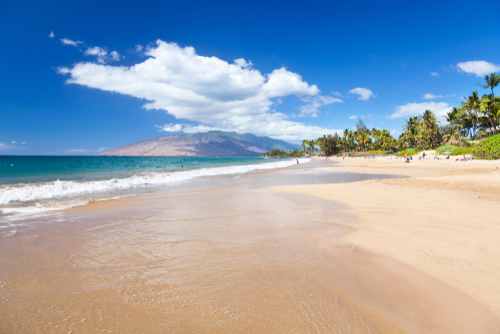 Activities for kids
When visiting Maui with kids, sometimes it's difficult to book the right activity. Not all kids can drive their own ATV or ride a horse by themselves. Sometimes, they just have too much energy and can't sit still as the tour guide speaks.
For very young kids, I suggest boat tours such as glass-bottom boat tours or whale watch and dolphin cruises. Just being on the boat is completely different and exciting experience. Another great activity in Maui with kids are the food and farm tours in Upcountry Maui (where many of the farms are).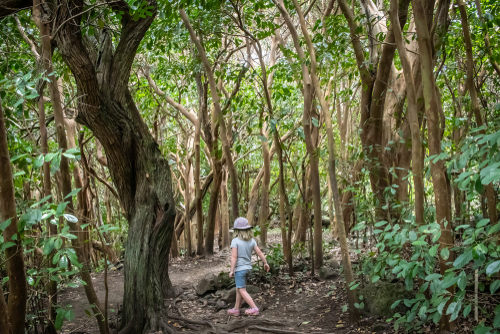 Activities in Maui for adults
If your kids are all grown up, or you're a family of adults, then your options of activities in Maui opens up wide. If you're interested in snorkeling, there are plenty of great snorkel spots in Maui that are great for beginners, intermediate, and advanced snorkelers.
There's also a good range of tours and fun activities that you can do all over the island: off-road adventures, hiking expeditions, windsurfing lessons, and even getting your scuba diving certification is just the tip of the iceberg.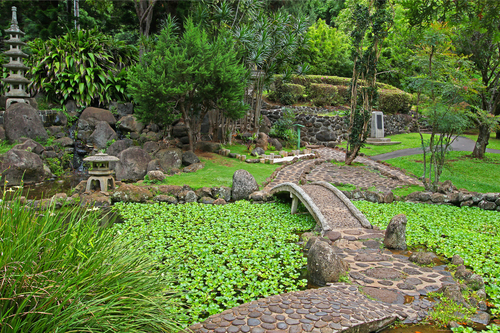 Best beaches and snorkeling in Maui
Kaanapali Beach is a must do in Maui. The entire beach and view is beautiful and there are bathrooms, showers, and ample parking available. The best part of Kaanapali Beach is on the north end where there's some excellent snorkeling to be done.
Turtle Town is where you go if you want to snorkel with turtles in Maui. The underwater lava rock formations form safe havens for turtles to hang out.
Hamoa Beach is a personal favorite of mine on the Road to Hana. The view is just lovely and it's wonderful to spend a few hours here when you've been driving Hana Highway all day.
Molokini is a partially submerged crater off the Wailea Coast in South Maui. The snorkeling here is superb as the water visibility is fantastic.
Napili Bay has gorgeous sand and the waves are gentle, which makes Napili Bay perfect for stand up paddle boarding, snorkeling, and swimming.
Ahihi-Kinau Natural Reserve is amazing. As a protected area, the fish are plentiful and it's not as crowded as other famous beaches that are tourist hotspots.
Read more: A Guide To Snorkeling in Maui And The Best Snorkeling Spots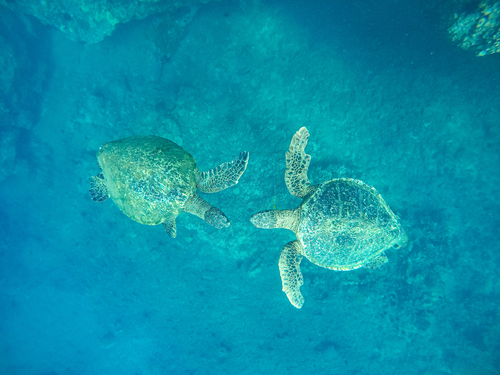 Tours for adults and older children
While farm tours and cruises are fun for both kids and adults, you might be looking for something a little more adventurous. Some of the best things to do in Maui are the Road to Hana, long waterfall hikes, and going up Haleakala. The more tours you can do to enhance these attractions, the better your experience will be.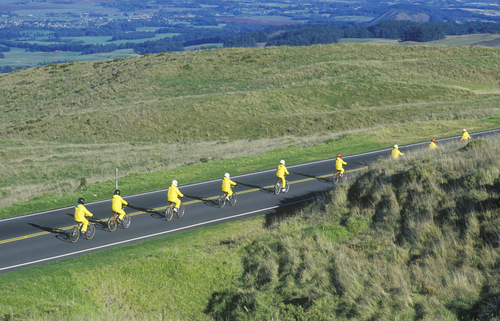 Best family activities (or large groups)
If you're traveling in a large group like a family reunion, wedding party, or team/company event, finding an activity in Maui that will accommodate everyone can be difficult. Besides going to the beach or hiking, here are a few things to do in Maui that you can do together: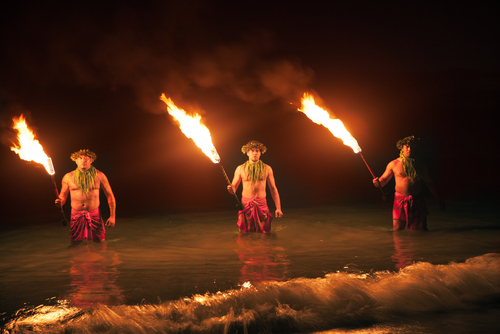 Must do in Maui (Maui highlights)
No matter who you're traveling with, there are a few places that you must visit and see in Maui. These places and activities are just too iconic and famous to pass up:
Explore Haleakala. There is so much to do here. Most people go up early in the morning and wait for sunrise to break above the clouds. But there's also a bunch of hiking trails, horseback riding, and personal sightseeing tours that you can sign up for.
Get a really good snorkel session in. Whether it's at Turtle Town, Molokini, or local gem Ahihi-Kinau Natural Reserve, visit at least one snorkeling spot in Maui.
The Road to Hana is another thing to do in Maui that every tourist experiences.
Waianapanapa State Park is one of the major stops on the Road to Hana, but what's really unique about this location is the beautiful black sand beach here.
Don't miss the big banyan tree in Lahaina (the biggest in the state). At some point, you're sure to end up in this harbor town full of history and boutique shops.
Read more: The Best Places To Visit In Maui: 20+ Bucketlist Locations