This post may contain affiliate links, which means I'll earn a small commission if you purchase something through these links. You won't pay any extra; instead, you'll be helping Aloha With Love to thrive. Thank you! Learn more.
--
I've got you covered if you're looking for the best things to do in Oahu's North Shore. As one of Oahu's biggest attractions, the North Shore of Oahu has something for everyone. Gorgeous beaches, Oahu's best snorkeling spots, amazing hikes, and yummy restaurants barely begin to scratch the surface of the Oahu North Shore.
Aloha with love,
Amy
Getting around Oahu's North Shore
The North Shore of Oahu is (unsurprisingly) the northern coast of Oahu. For local residents, "North Shore" usually refers to the area between Kaena Point in the west and Turtle Bay Resort in the north. In the middle, you have Haleiwa, the surf town that's full of good food and boutique shops.
Between Kaena Point and Haleiwa, the main road is Farrington Highway (HI 930) and the attractions here mainly consists of beaches and beach parks. You'll mostly find local residents here who want to avoid the touristy crowds.
From Haleiwa to Turtle Bay Resort is where most of the things to do in North Shore, Oahu are. Stunning beaches, snorkeling, hikes, great food, turtle beaches, surfing competitions, rock jumping…the list goes on.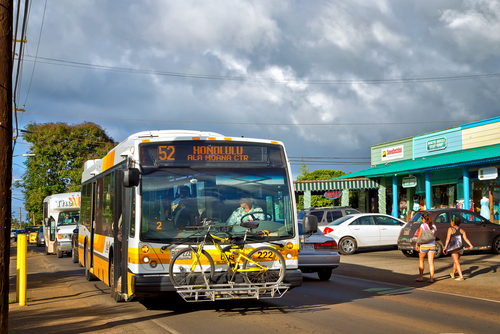 Driving a car in Oahu's North Shore is by far the easiest way to explore the sights if your accommodation is nowhere near the North Shore. I say this because from Waikiki to the North Shore in a car and no traffic will take you at least 45 minutes. But with traffic, that ride can easily stretch out to 1.5 hours especially if you're going past Haleiwa and into the heart of North Shore, Oahu (where all the famous beaches are).
From Waikiki, The Bus will take you 2 to 3 hours at least especially if there's traffic. The only time the bus is convenient is if you're staying in the North Shore and need a way to go up and down Kamehameha Highway (HI 83) every once in a while to get to the store, beach, Haleiwa, etc.
Read the guide: Oahu Car Rentals: Budget, Transportation, And How To Save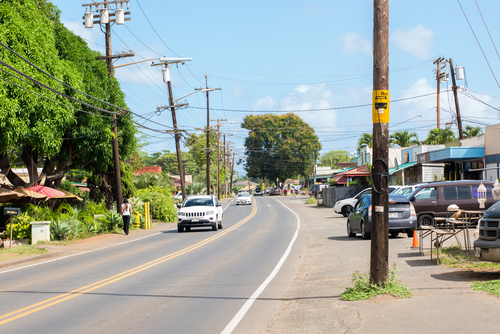 Tours
Although "beach" is the first thing to come to mind when I think of the North Shore, the tours and activities in this area aren't all water-related. Inland are some of Oahu's best farms and the Dillingham Airfield allows for some daredevil activities. There's just so much to do here and almost all of them are family and kid-friendly.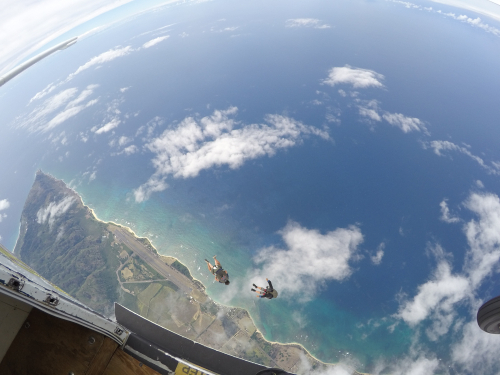 Beaches
Going to the beach is one of the best things to do in North Shore, Oahu. The beaches are beautiful, turtles are easy to spot, the snorkeling spots are stunning, and there are plenty of things to eat along the way.
It's important to note that the North Shore can get dangerous during the winter as the surf swells come in. Any other time is fine with late summer being the flattest. But if you're coming to see the pro surfing competitions or go whale watching, come on over!
Read more: The Best Beaches In Oahu's North Shore For Families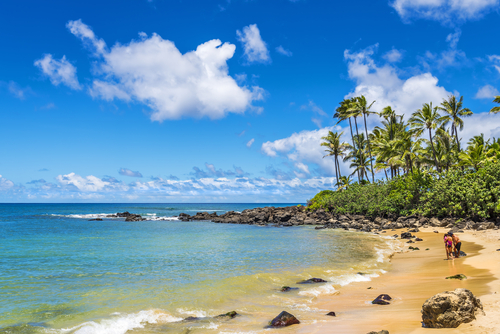 Find sea turtles
Laniakea Beach in Oahu's North Shore may be the most famous beach to see turtles, but it's not the only one. It's not uncommon to see a turtle popping its head up to take a breath as you stroll along the beach. And stumbling on one while snorkeling is even better. Here are a few places in the North Shore of Oahu where I've had luck seeing turtles:
Read the guide: Turtles In Hawaii: Swim, Snorkel, See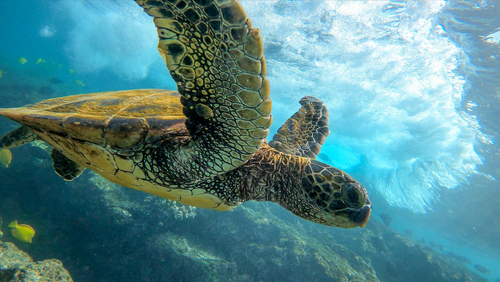 Hikes
The North Shore hikes don't get as much attention as the Honolulu hikes such as Diamond Head or Koko Head, but that's probably because there are so many other things to do in the North Shore. The best part is that most of the hikes in the North Shore have gorgeous ocean views – something that those forested hikes don't have.
Here are some of my favorite hikes to get you started:
Read more: Easy North Shore Hikes Without Feeling The Burn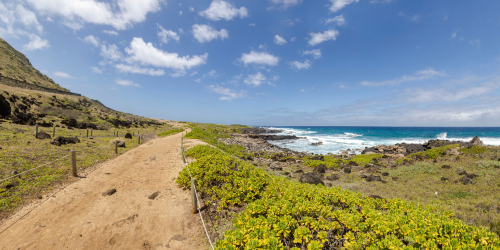 Snorkel spots
One of the very best things to do in the North Shore of Oahu is to go snorkeling. A little past Waimea Bay is the Pupukea Marine Life Conservation District, which prohibits fishing so there's plenty of marine life to see.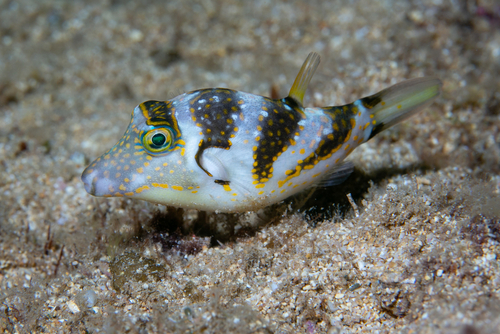 Attractions
The biggest attractions of Oahu's North Shore are probably its beaches, but after a few hours in the sun, you'll be looking for more things to do in the North Shore. Give your skin a break and head to these North Shore attractions that draw a crowd.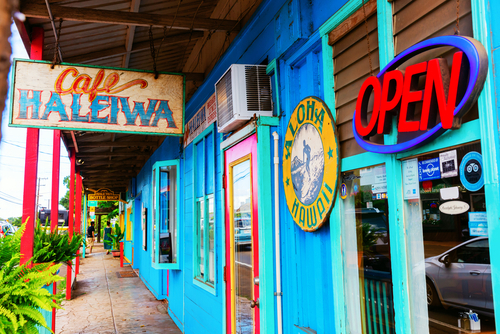 Eat and drink
Make sure you give yourself a self-guided food tour when you're in the North Shore. Many of the restaurants, bakeries, and snack shops here are small, local businesses. You probably won't be finding these anywhere else in the state!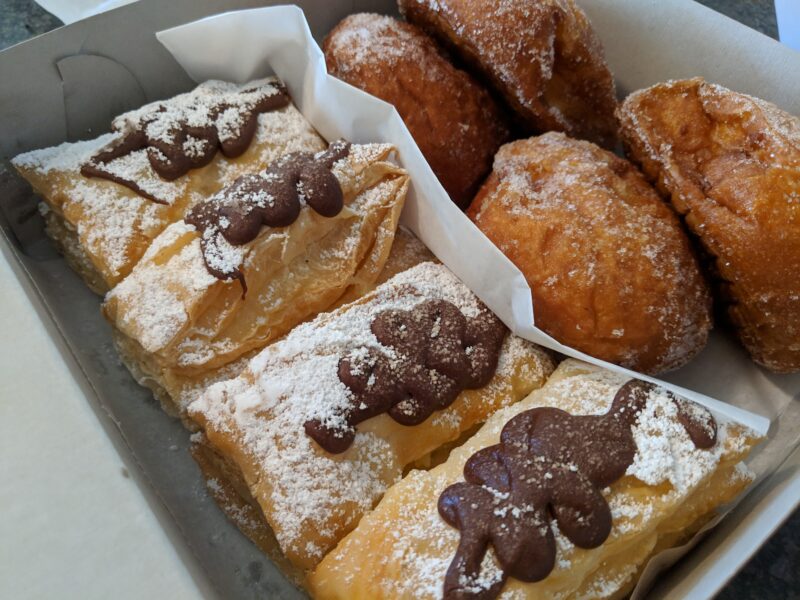 Surfing Competitions
During the winter swells, the North Shore of Oahu turns into a surfing mecca. Big waves hit the shores and surfers come out to test their skills against the giant waves. It's a sight that you have to see for yourself if you get the chance.
One thing I highly suggest is that you bring binoculars. You can see the surfers from the beach, but with binoculars you'll be able to see their faces, actions, and maneuvers from shore.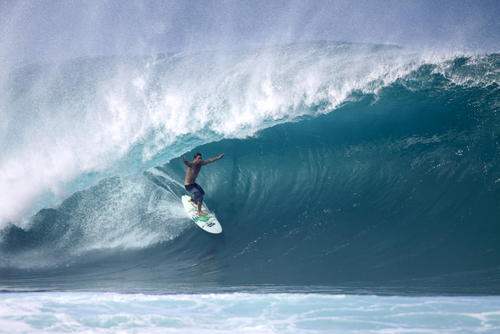 Shopping
I love shopping at small, local, boutique shops. They're one-of-a-kind and it's fun to meet people who are so passionate about what they do. Luckily, the North Shore of Oahu has plenty of these stores to keep you busy.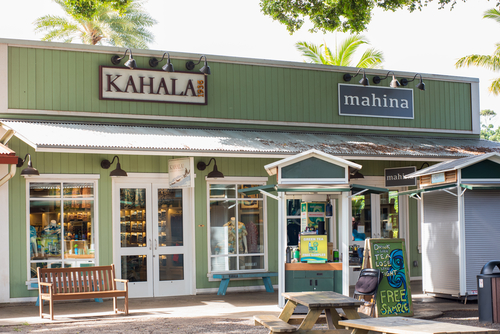 ---
Pin this post: