This post may contain affiliate links, which means I'll earn a small commission if you purchase something through these links. You won't pay any extra; instead, you'll be helping Aloha With Love to thrive. Thank you! Learn more.
--
Kealia Trail holds a special place in my heart.
Soon after Daisy joined our family, Mom and I took her out on her first hike to Kealia Trail. I had done my research for an easier hike that allowed dogs (leashed) and I'm so glad we discovered this amazing hike.
It's uncrowded, relatively easy for a switchback trail, and the fantastical seascape really makes this a very unique hike of Hawaii.
Getting to Kealia Trail
Getting to Kealia Trail is pretty easy. There's only one road on this side of North Shore, so once you get on Farrington Highway, it's a straight shot west (toward Kaena Point – another fun hike).
Parking at Dillingham Airfield
Parking for Kealia Trail is at the Dillingham Airfield. Drive through the entrance and park in the small parking lot. There's usually a handful of parked cars here, but I've never had a problem of not finding any parking.
Parking is free and there are bathrooms available in a small building across of the parking lot.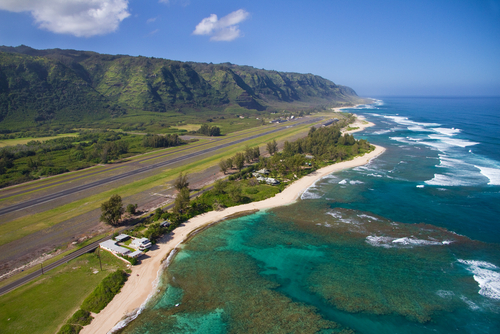 Finding the trailhead
From the parking lot, look toward the Waianae mountains and you should see a wide gravel pathway in front of you. You'll pass some cool plane remnants and colorful art, which makes for a neat #instagram photo.
A couple more minutes and you'll see the trailhead marker and the path diverges slightly to the right on a dirt path.
Hiking up Kealia Trail
Kealia Trail is a switchback trail that takes you to the top of the Waianae mountains. For most people, the hike will take you about 45 minutes to an hour to get to the top.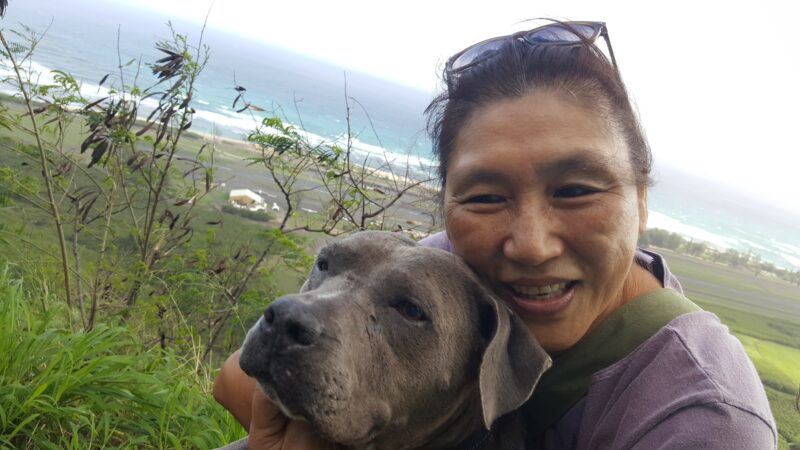 But what makes this hike enjoyable is the never-ending view. There's a constant, sweeping ocean blue whenever you stop to take a look and it's such a sight to see the Pacific Ocean this way.
Difficulty level
The hike itself is not too difficult. I've been on switchback trails that leave you tired and wanting to turn around (remember, I'm someone who likes easy hikes). Kealia Trail was much easier than I expected and although the dirt and rocky path was uneven, I didn't lose my footing even when going back down.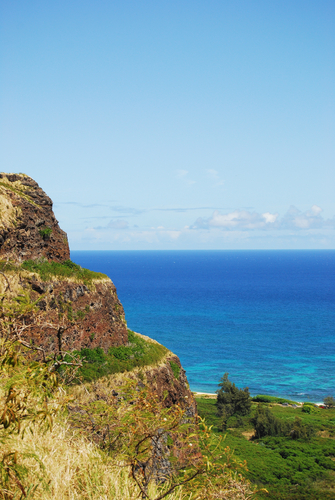 Reaching the top
At the top is an old picnic table with a canopy, which was convenient since Mom and I had some snacks to enjoy. Unfortunately, you can't really see the ocean view without getting up and walking to the side, but the fresh winds blowing through the pine trees was refreshing as we laughed and talked story.
Many of the hikes up here are interconnected so you can actually go past this area once you reach the top.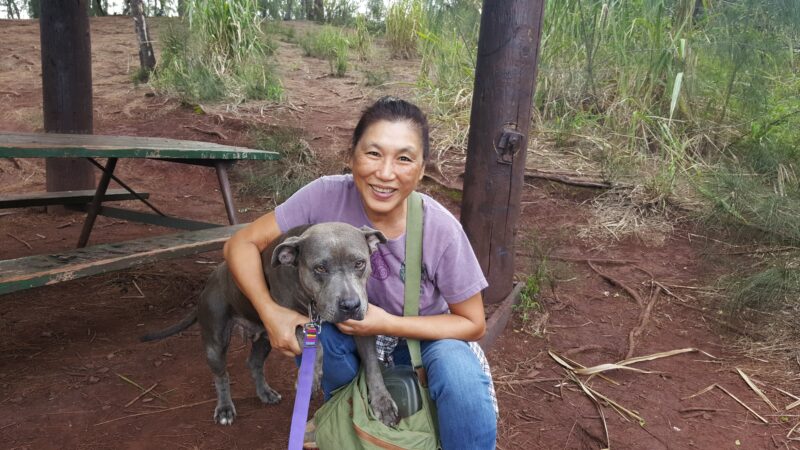 The best time to hike
Like most hikes, the earlier you go, the better. In the past I've gotten here about 8 AM and it's still usually pretty comfortable even when we start making our way down. While it is sunny on this side of the island, the mountain blocks some of the light and heat for a little longer than if you were down at the bottom with no cover.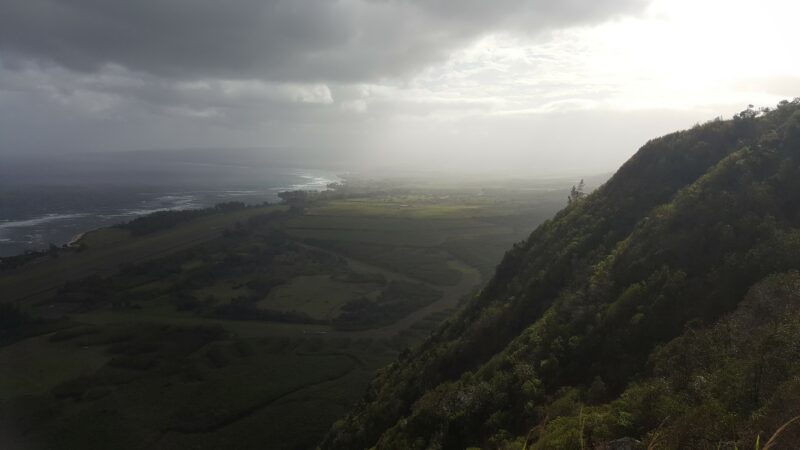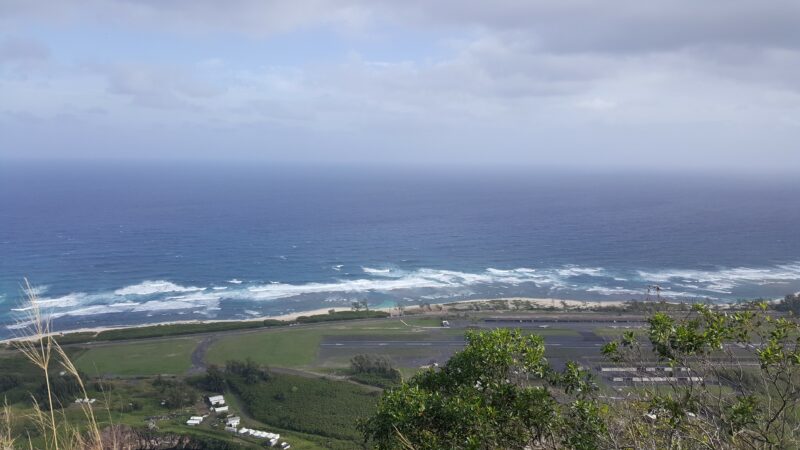 Since Kealia Trail is at the far end of the North Shore, it's usually not crowded. And any people you do run into are usually local residents, many of whom are also taking their dogs out for some hiking fun.
It's a lovely hike for anyone to try and because you get to see the ocean all the way up, it's hard to find another hike that matches it. Most hikes that go up mountains will take you through a forest, valleys, and a mountain ridge. Kealia Trail is simply one-of-a-kind with a panoramic view of the ocean that is unmatched.
Aloha with love,
Amy
Read more: 20+ Things To Do In Oahu's North Shore: The Best Of North Shore