This post may contain affiliate links, which means I'll earn a small commission if you purchase something through these links. You won't pay any extra; instead, you'll be helping Aloha With Love to thrive. Thank you! Learn more.
--
The Big Island is one of the best for exploring the outdoors. There are plenty of hikes and because of the Big Island's unique range of climate zones, no two hikes are alike. Coastal, forest, mountain…you name it the Big Island's got it.
Aloha with love,
Amy
Coastal hikes
Papakolea Beach: Also known as Green Sand Beach, the hike to Papakolea Beach is a gorgeous one. There are only four in the world, so it's pretty neat that you can hike to one relatively easily on Hawaii. You'll see local people offering to drive you over for a fee, but I ask my readers to keep in mind that this is prohibited and the damage to the trail is very evident. If you decide to go, please walk and enjoy the gorgeous coastal view.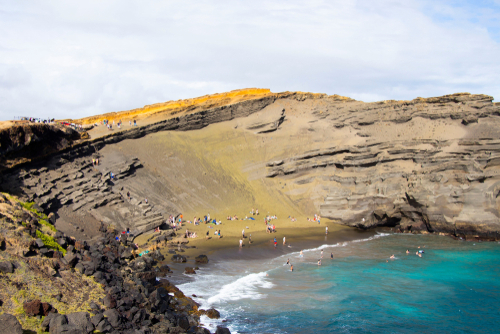 Kiholo Bay: This coastal hike on the Big Island is growing in popularity because there are so many cool things to see and do as you walk your way to Wainanalii Pond (Blue Lagoon). There are plenty of turtles, fragile freshwater ecosystems, Hawaiian fishponds, waterholes, tidepools, and even petroglyphs.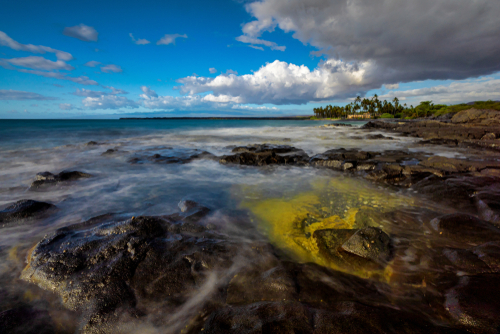 Makalawena Beach: One of three famous beaches in Kekaha Kai State Park, this beach in Pua Alii Bay is about a 20-minute walk from the Mahaiula Beach parking lot. You might see the occasional turtle or Hawaiian monk seal, but what's really cool is the Opaeula Pond and bird sanctuary where you might catch a glimpse of the endangered Hawaiian stilt (aeo).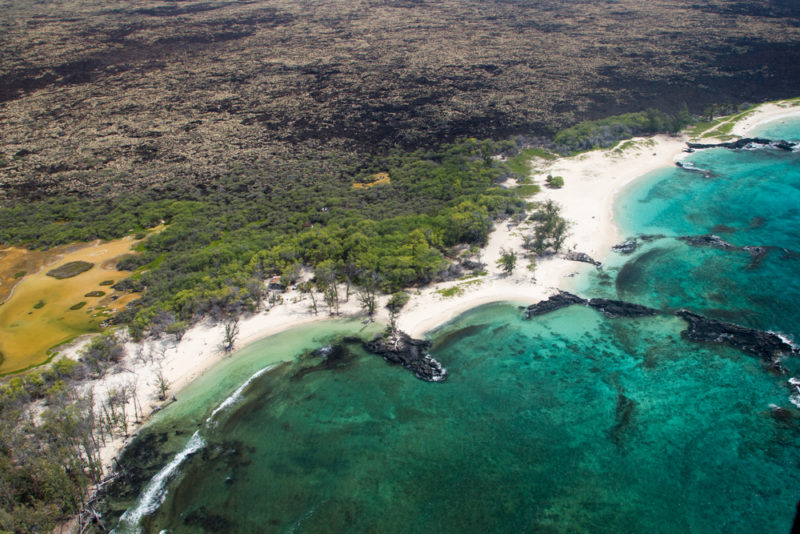 Kukio Beach Path: This is a great one for those who can't walk far, need a flat path, or don't want to walk on sand or bumpy trails. The pathway is paved and the view is spectacular with the ocean on one side and the Kukio Golf and Beach Club on the other.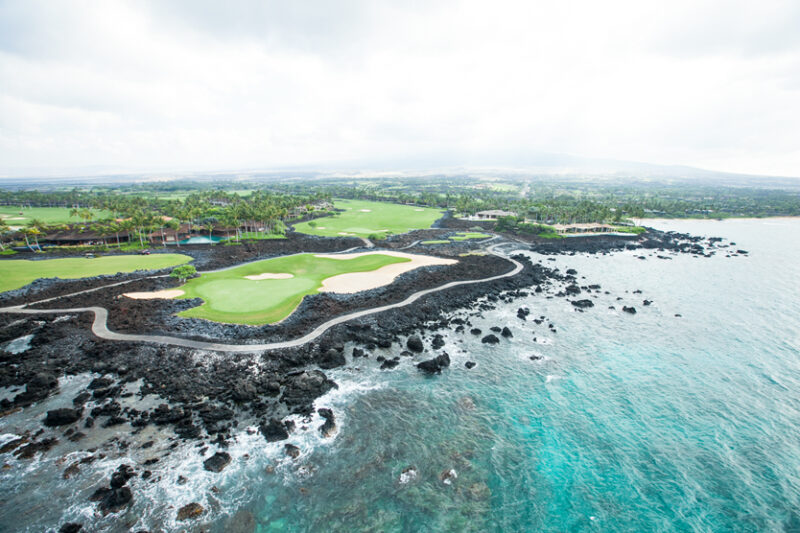 Kaawaloa Trail: This trail takes you down to Kealakekua Bay (Captain Cook Monument), which is a spectacular spot for snorkeling. You can bring your snorkel gear and jump in the water, but if you want to forego the walk, there are plenty of snorkeling tours that will take you to this beautiful snorkel spot on the Big Island.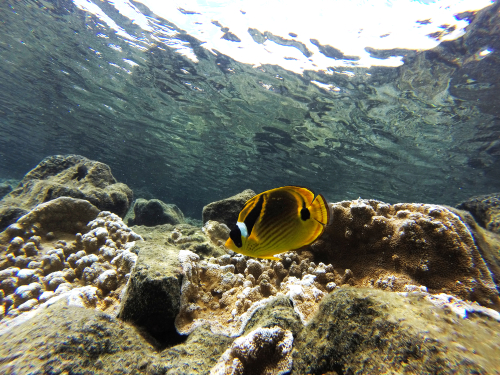 Lava and volcano hikes
Guided hike: The landscape is always changing on the Big Island because the eruptions have been going on for many, many years now. If you'd rather go with a local guide who knows where to go, I recommend checking out the volcano tours that specialize in taking people out to the right spots.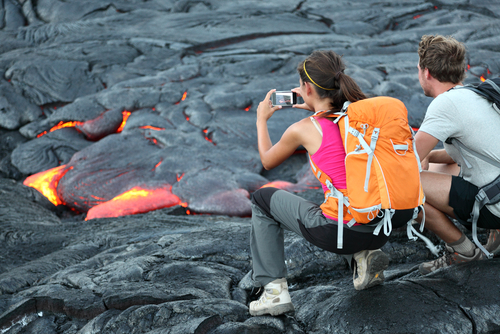 Hawaii Volcanoes National Park: The Big Island's most famous attraction has several lava and volcano hikes that you can explore. I recommend really doing your research to find out which hike you want to do and how you can prepare for it so there are no surprises.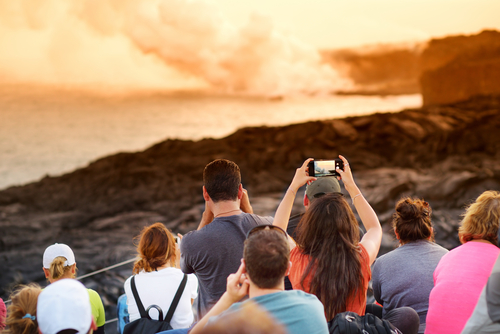 Kilauea Iki Trail: The Kilauea Iki Trail is probably one of the most popular lava and volcano hikes on the Big Island. This hike takes you from the rainforest on the crater rim down into the caldera (where there's steam coming off the ground).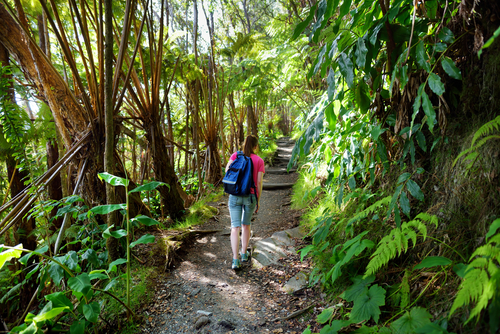 Kaumana Caves State Park: The Big Island is littered with huge lava tubes that formed when lava flows created huge tunnels that we can explore today. The best part about Kaumana Caves State Park is that it isn't commercialized like other popular lava tubes so admission is free. Bring a flashlight!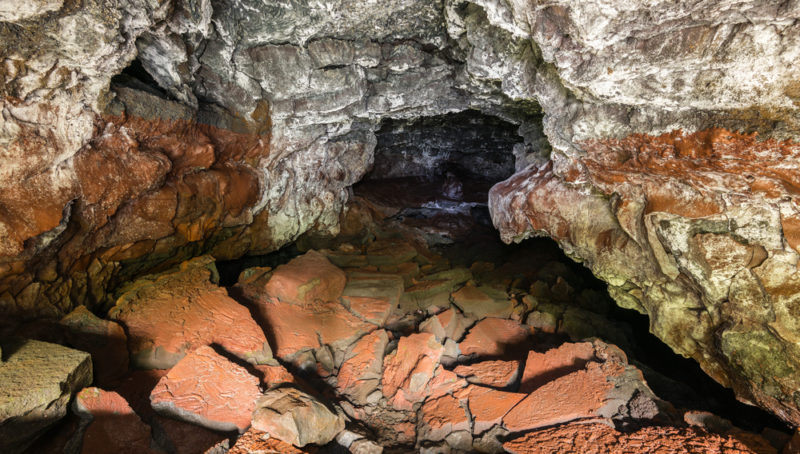 Forest and mountain hikes
Waimanu Valley: I recommend this hike for advanced hikers as you'll need to get the timing down since you'll be crossing streams that can flash flood quickly when the weather goes bad. But the majestic views of the valley will be so worth it!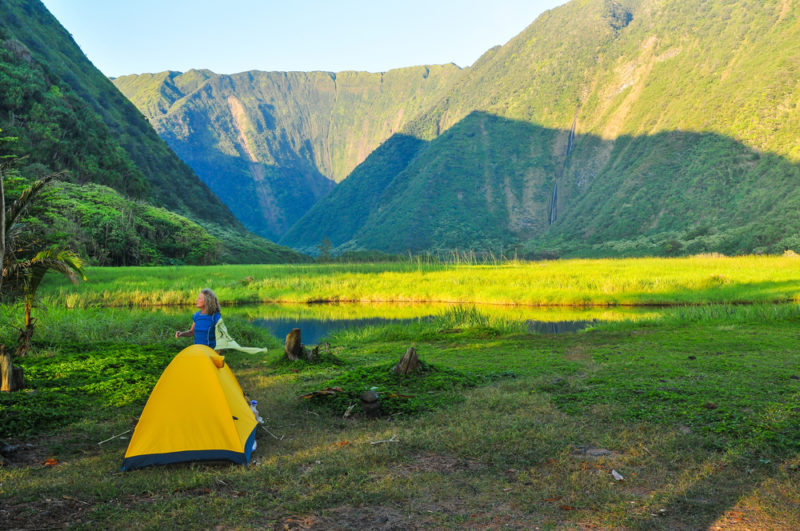 Kalopa State Park: A very gorgeous rainforest hike that offers hikers a glimpse into the Hawaiian rainforest ecosystem before humans came in contact with this area. If you're trying to get away from the crowd or go off the beaten path, this is the place to do so.
Mauna Kea: If you want to hike up the tallest (sea) mountain in the world, here's your chance. Hiking to the summit is very rewarding. The Humuula Trail is not too difficult, but you will need to prepare for acute mountain sickness just in case it hits you.