This post may contain affiliate links, which means I'll earn a small commission if you purchase something through these links. You won't pay any extra; instead, you'll be helping Aloha With Love to thrive. Thank you! Learn more.
--
There are a few hikes that I go to over and over again with my friends here on Oahu. I'm always on the lookout for hikes and trails that take about 1 – 3 hours to complete and offer a great hiking experience such as a beautiful view or a walk through a lush rainforest. Here are my favorites!
Aloha with love,
Amy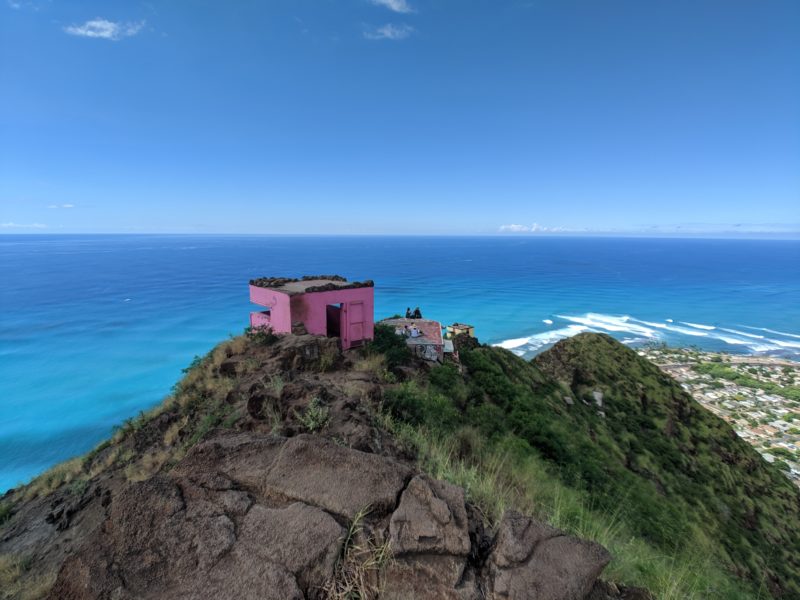 My favorite hikes
Aiea Loop Trail: I've done this hike many times and it's enjoyable for several reasons. The plentiful shade, great view, and its accessibility makes it one of the best hikes on Oahu. The midpoint is where the honeycreeper viewpoint is and if you come at the right time, there will be strawberry guava (both red and yellow) to feast on.
Kaena Point State Park: Hike to the most northwestern tip of Oahu to the Kaena Point Bird Sanctuary. You can hike here from either the Makaha (west Oahu) or Mokuleia (North Shore) trailheads; or, hike from one end to the other if you can get someone to drop you off and pick you up. I think this is one of the best hikes on Oahu because in addition to the birds, you have a good chance of spotting Hawaiian monk seals (please keep your distance), pods of dolphins, and humpback whales.
Tantalus Drive to Pauoa Flats: This is a recent favorite of mine because not only is the final viewpoint great, but getting there is so much fun as there's a boardwalk and bamboo forest. Plus, this trail is a part of the Honolulu Mauka Trail System, which means you can explore the different turns and paths depending on what kind of hiking experience you'd like to do.
Kuliouou Ridge Trail: Kuliouou is one of the best hikes on Oahu for a gorgeous view. The hike takes you from the rainforest, through pine trees, and finally to an incredible view at the top of Kuliouou ridge. If my visiting friends love to hike and they have the extra vacation time, I always take them here and they have a blast!
Maili Pink Pillbox Hike: If you're looking for something quick with a stunning view, the Pink Pillbox hike is the way to go. Most people will get to the top within an hour and be greeted by a gorgeous view of the west coast of Oahu. The ocean on this side of the island looks so very blue to me and I'm always eager for a climb up to the three pillboxes up here.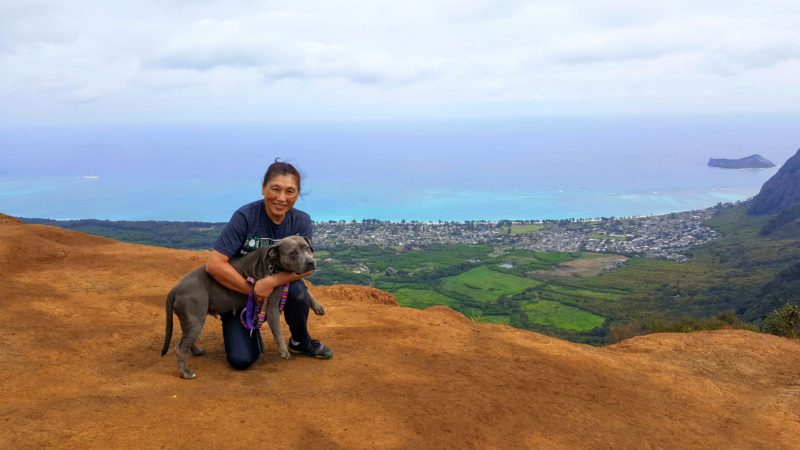 Other awesome hikes
Diamond Head State Monument: Is it touristy? Yes. Is it crowded? Mostly, yes. But this is the hike I've been on the most without a doubt and I always have a great time. It's well-maintained and the view is FANTASTIC. There's nothing like it on any other hike. You get that awesome panoramic and 360° view of the Pacific Ocean, Waikiki, and the island of Oahu.
Koko Head: If you're into exercise and people cheering you on as you climb your way to the top, you've got to try Koko Head. Imagine a Stairmaster that goes straight up a mountain – that's Koko Head. You'll step your way up some old train tracks to the top where there's a gorgeous view of the surrounding Oahu neighborhoods. It's hot up here though so wear a hat and bring enough water.
Manana Trail: I like this hike because at the most I'll run into people maybe 5 times throughout the hike. The views aren't mindblowing, but they're still very pretty with valleys and greenery on both sides. The scenery keeps changing, which keeps me interested throughout the hike, and there's a picnic table at the end (before the ridge) where I can catch my breath or enjoy a snack as I appreciate the view. This also shares the same trailhead for Waimano Falls (aka Cardiac Hill).
Kealia Trail: This hike is fantastic if you want to see the ocean the entire way up. The trail is made up of switchbacks, but it's not too difficult if you're used to putting in a sweat from time to time. Since this hike is near the more popular Kaena Point Mokuleia trailhead, I usually don't run into people more than 5 times.
Manoa Falls: An extremely popular hike for both local residents and tourists. The trail is busy but well-maintained and very pretty to hike up. Your final destination is Manoa Falls, which is more quietly picturesque than stunning (but still beautiful).