This post may contain affiliate links, which means I'll earn a small commission if you purchase something through these links. You won't pay any extra; instead, you'll be helping Aloha With Love to thrive. Thank you! Learn more.
--
This is going to be a short post because cooking potatoes in a solar cooker is so ridiculously easy. You can use any kind of potatoes, but I used 5 russet potatoes because that's what we happened to have in the pantry. I diced them all up, gave it a healthy sprinkle of salt, pepper, and Italia seasoning, and tossed in 1 tbsp of butter. Next, I covered the pan, set up the solar cooker, and let the sun do its magic for about 4 hours (1 pm – 5 pm).
Read More: How I Built My Basic Solar Cooker Setup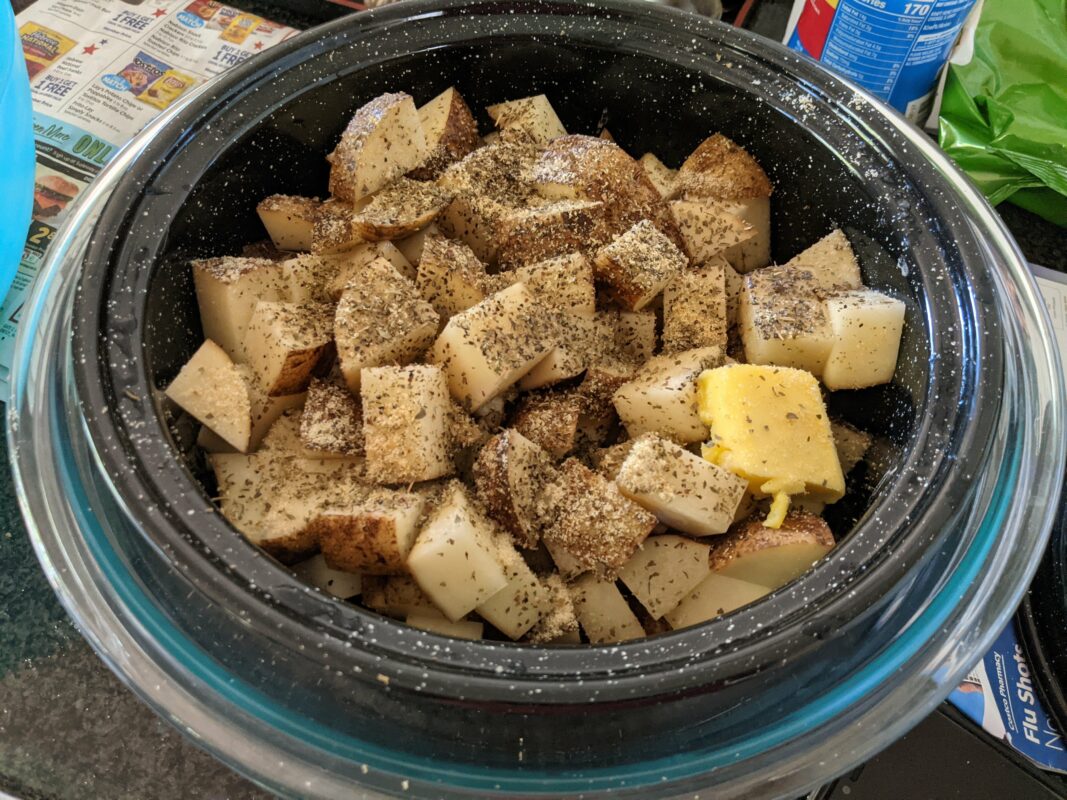 The potatoes were firm and cooked through (and tasty!). If you like your roasted potatoes on the softer side, I recommend cooking them from 11 am so they're cooking through the hottest part of the day. You can also adjust the seasoning, too. Try some garlic salt or your favorite combination of dried/fresh herbs. Next time, I might add some diced onions and soup stock to steam in for an extra kick of flavor.
I'm definitely going to be roasting more potatoes in the solar cooker. It's easy to do and cooks fast. This was also a "last-minute" idea, too. The weather in the morning was cloudy and gray and I decided against setting up my solar cooker for the day. But after 12 PM the sunlight was strong and bright. I felt not putting anything out would be a waste, so the roasted potatoes were a great choice. It didn't take me more than 10 minutes to prep and set them up in the solar cooker.
Aloha with love,
Amy