This post may contain affiliate links, which means I'll earn a small commission if you purchase something through these links. You won't pay any extra; instead, you'll be helping Aloha With Love to thrive. Thank you! Learn more.
--
Mom and I were window shopping at Ala Moana Center when all of a sudden we saw the huge pink entrance to IT'SUGAR. It didn't even matter that we try not to eat sugar – we wanted in because a store that big must have something pretty awesome inside, right?
Well, we weren't disappointed. Here's to all those childhood candies we don't see anymore!
Aloha with love,
Amy
Entering IT'SUGAR
When you're an adult watching your weight and swearing off sugar, going into a large candy store with a bold title of IT'SUGAR is not something I'd recommend doing. There's just too much temptation…but the decorations were worth it! And if you can't resist the pull to buy a treat, I won't blame you (or tattle)!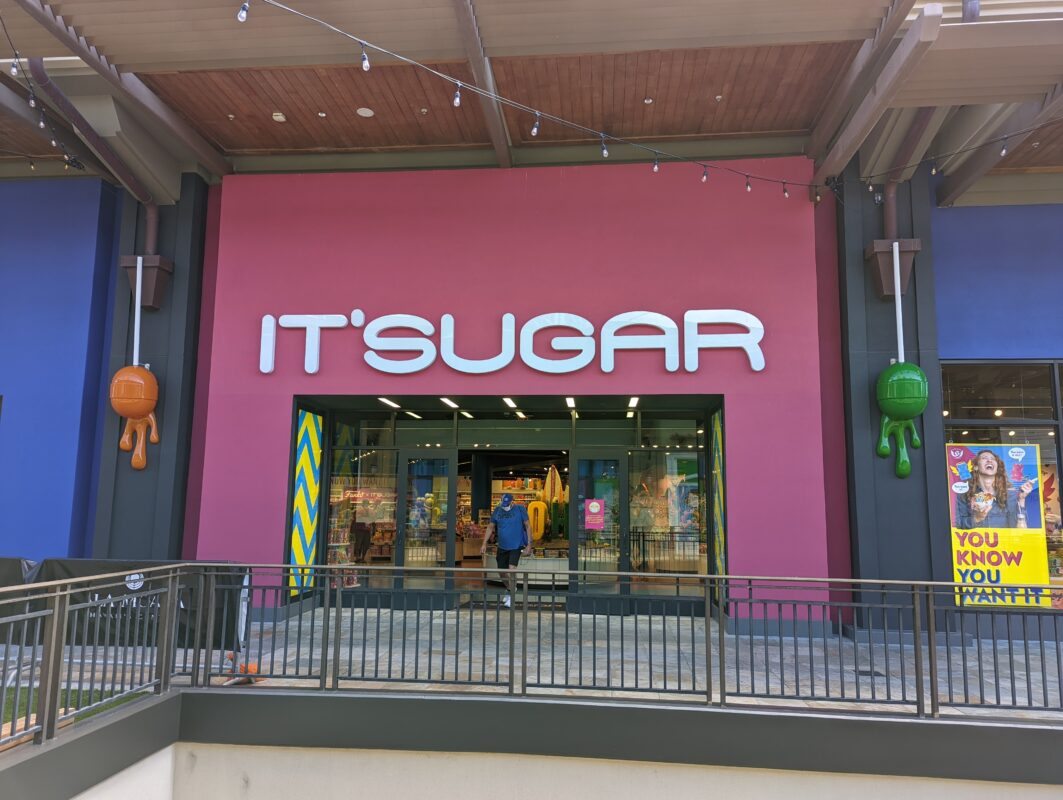 The store itself is gigantic. It takes up an entire walkway and I'm sure you could fit at least 5 normal-sized stores in here. And while candy may be the draw for kids, for me I got a fun trip down memory lane as I explored those old candies I used to get as a kid. Remember Bazooka anyone? They had it!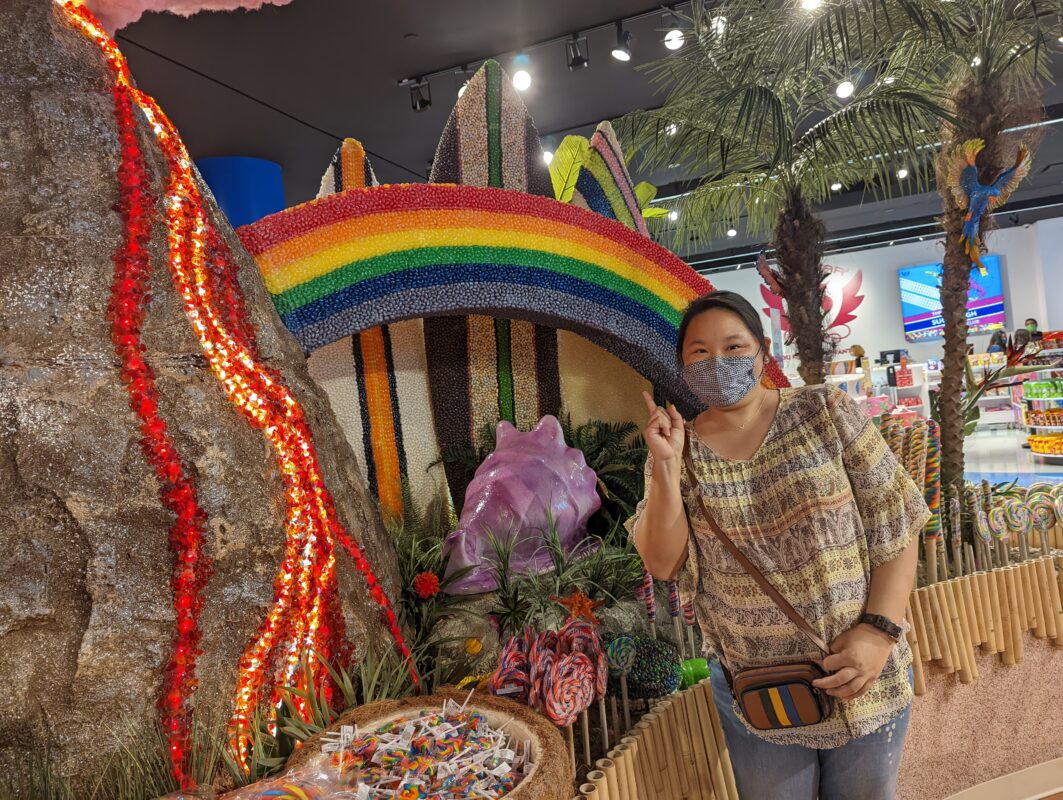 The first thing you're sure to notice are the huge architectural displays representing bits of Hawaii. There was an erupting volcano and rainbow display, an oceanscape with a giant octopus, and even a big ALOHA greeting mostly made up of jelly beans! According to one helpful staff member, they flew in a special crew from the mainland to create the displays over a number of days. There were even large lollipops all around the displays making it interactive and fun for people to pick up and buy as a memento.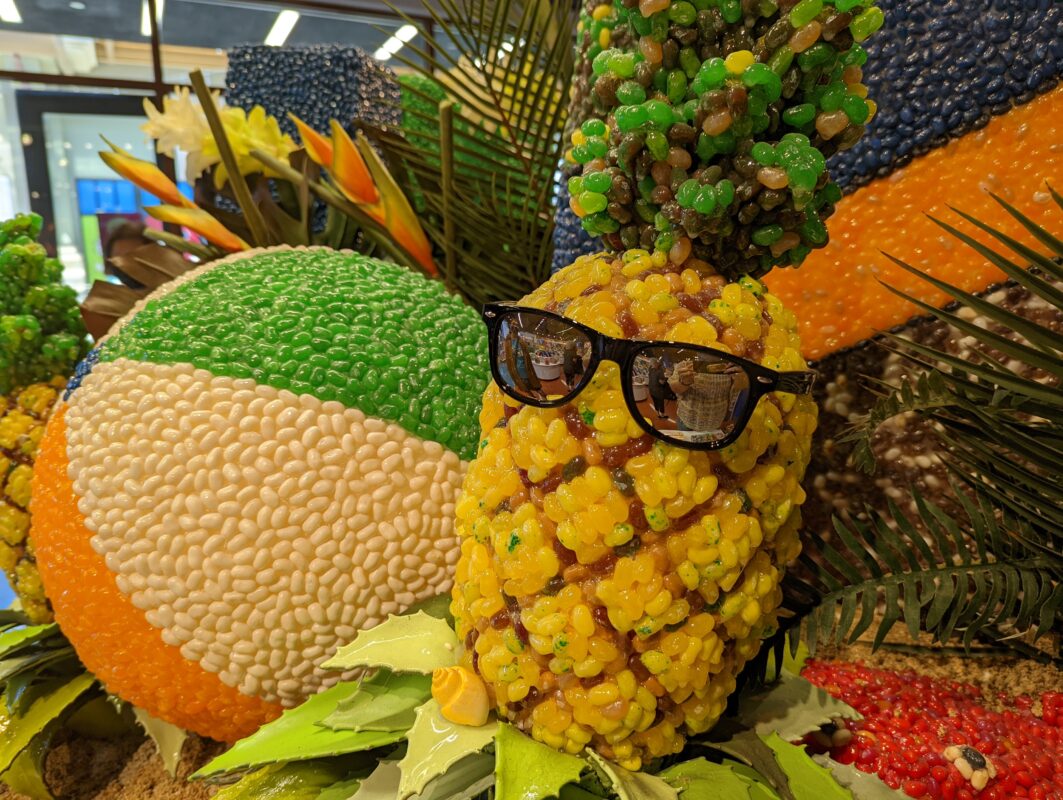 Nostalgic candy
The entire store was divided up into sections and along the walls were some cool infographics where you could learn about the history of candy like a museum. They even played those old commercials and I recognized a few of them from my own childhood. It was fun to look at the different varieties of candy and there were several that I'd never seen before.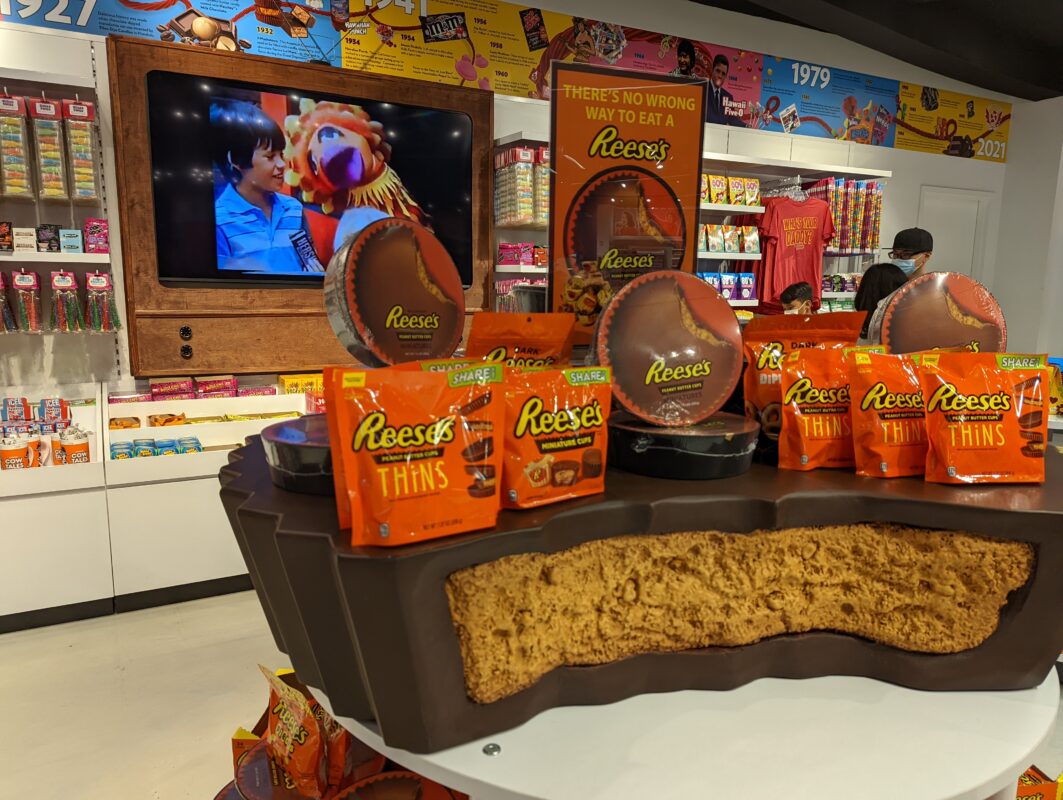 My brother and I have some special memories with my Mom when she'd let us buy chocolate rocks and seashells. You'd feel so cool to be eating a bag of rocks and seashells and feeling them melt in your mouth a second later. I was tempted to buy a gigantic bag of chocolate rocks, but resisted the temptation and kept walking because the candy just kept getting better.
There was even a large section devoted to Hawaii Hello Kitty and her other cute friends. It was such fun to explore the different packaging and unique sweets that looked more like a collectible than dessert! When the Japanese tourists return to Hawaii, I can imagine this section being a huge hit for them!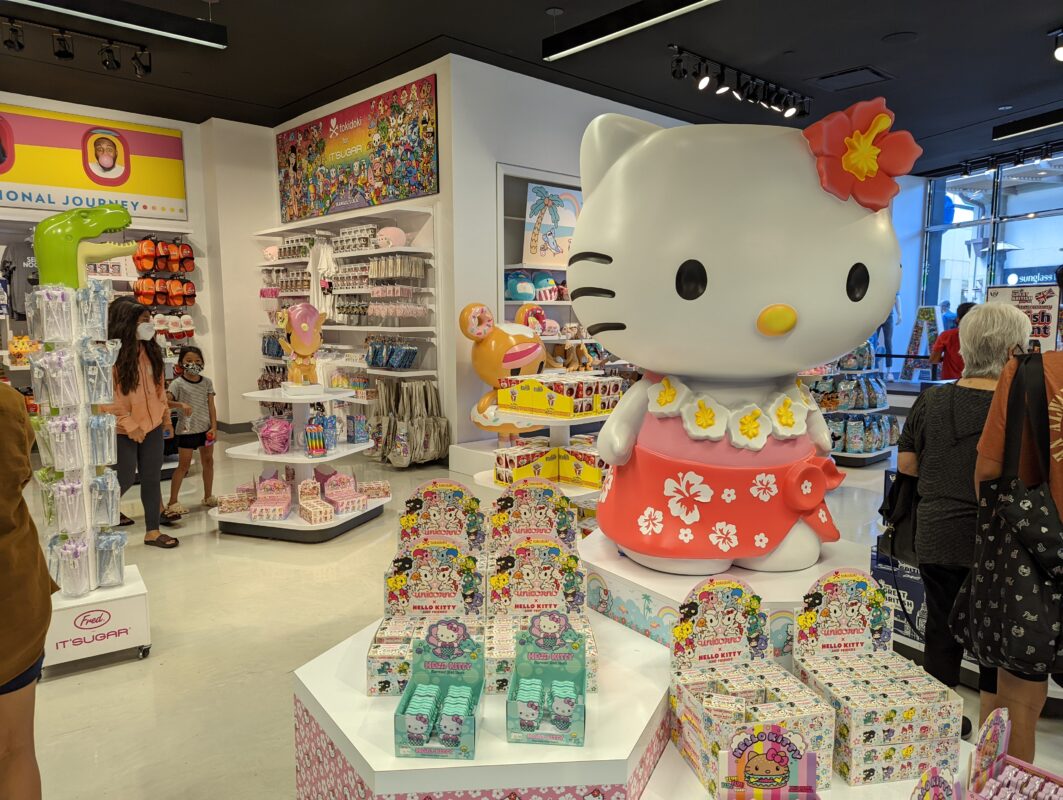 Who would love IT'SUGAR?
Of course, kids will love IT'SUGAR! How can they not with all of the bright colors, fantastical displays, and cute characters. After they're candied out, don't miss the unique jungle gym they have right next to IT'SUGAR outside. When we passed by, there must have been at least 20 kids screaming and laughing with joy (and parents taking a well-deserved rest).
If you like big candy stores, IT'SUGAR is definitely one to add to your itinerary. One of the staff members told me that they currently only have about 40% of the candies in the store. The rest is currently being shipped over so there will be even more to see as 2022 continues. The store is gigantic and there's a lot to explore even if you don't plan on buying anything. I'd definitely recommend heading over just to take a peek at the displays – it's amazing to see what they've done with several hundred thousands of jelly beans!