This post may contain affiliate links, which means I'll earn a small commission if you purchase something through these links. You won't pay any extra; instead, you'll be helping Aloha With Love to thrive. Thank you! Learn more.
--
I've been growing cocozelle zucchini in my backyard aquaponics system, which has provided my family with several wonderful dinners so far. The cocozelle zucchini is a slighty nutty and flavorful zucchini, which suits a panko-covered fried zucchini recipe like this one. While you can eat it as an appetizer, our family just ate it as part of our dinner, and it was delicious!
Aloha with love,
Amy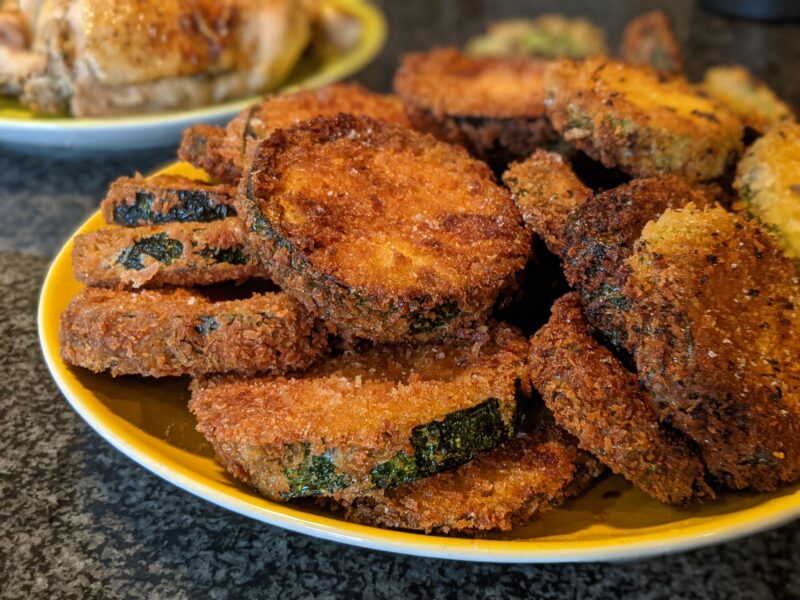 Ingredients
Vegetable oil

Any oil that's good for deep frying.

Eggs

Flour

Panko bread crumbs
Instructions
Heat up a pot or pan of vegetable oil to medium-high. We used a small pot that could only fit about 4 large slices of zucchini at one time. The zucchini cooks fast and you waste less oil with this method.

Slice the zucchini to about a one-centimeter thickness. The insides of the zucchini should be soft and any seeds barely visible.

Dip each slice into the flour covering the surface area. Then dip it into the egg, followed by the panko.

The panko should cover both sides of the zucchini as well as the skin. You only need a very thin layer since the zucchini will cook very fast in the oil.

The oil should be fairly hot by now. You might have to play with the temperature as you add in your zucchini. Add the breaded zucchini in and flip when golden-brown.

Serve hot as an appetizer or part of your meal. You can eat this with any condiment, but we like tartar sauce.
Notes
For this particular recipe, we used 2 large zucchini, which was great as part of our dinner for our family of four.
You can use tartar sauce (recipe below), ketchup, mustard, malt vinegar, or even katsu sauce (my Mom's favorite).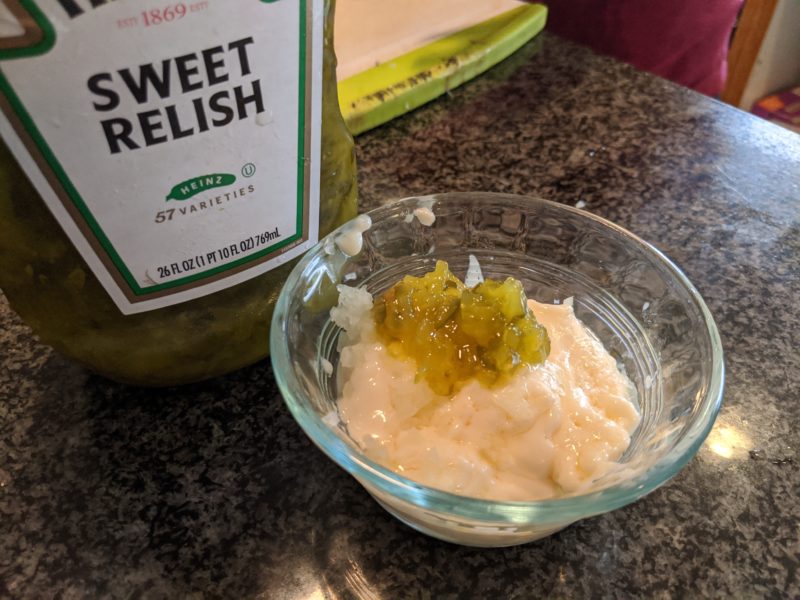 Ingredients
½

c

mayonnaise

1

tsp

finely chopped onion

1½

tbsp

relish
Instructions
In a small dish or bowl add the mayonnaise, onion, and relish. Mix and adjust to your taste.