This post may contain affiliate links, which means I'll earn a small commission if you purchase something through these links. You won't pay any extra; instead, you'll be helping Aloha With Love to thrive. Thank you! Learn more.
--
My Dad island hopped growing up because of Grandpa's job as a University of Hawaii's extension service county agent (basically the liaison between UH and local farmers). This meant a lot of moving around from island to island, but during his high school years, their family lived on Molokai until Dad graduated.
Molokai is a child's outdoor playground and my brother and I were lucky enough to spend several summers there growing up. There was the beach, surfing, boogie boarding, fishing, spear fishing, netting, prawning, turtle tagging, eating fruits off trees, wild deer, random horses in yards, luaus, boat rides and so much more that the average city kid would never experience. We were lucky that Dad would bring us back to what he calls home and are still lucky enough to visit once or twice a year as a family.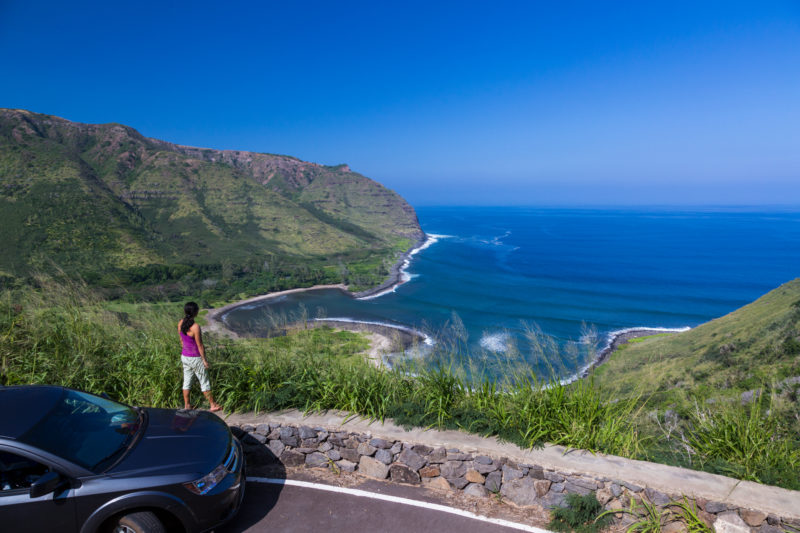 I've heard dozens of Molokai stories from Dad and have quite a few of my own from so many of our visits. The outdoor activities are endless and the people here are wonderful. While this is a magical place, there are a few things we think you need to know about Molokai if you are considering it as your Hawaiian destination.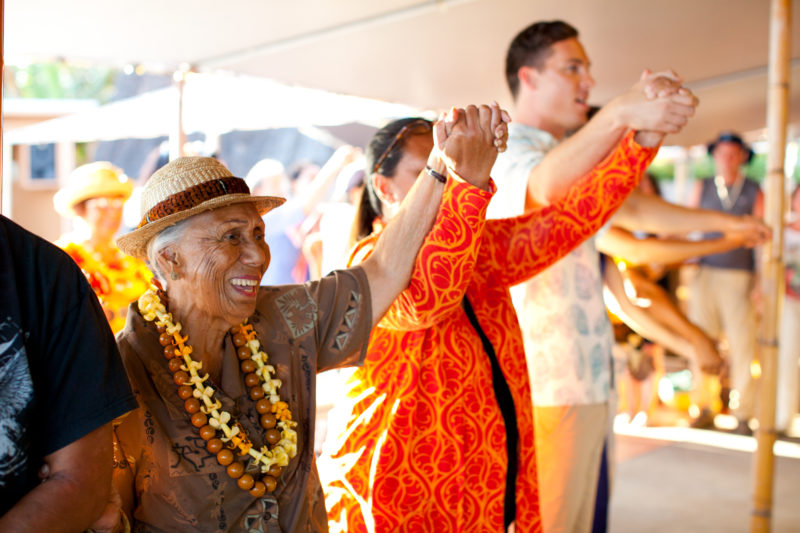 Aloha is so important here. Molokai is not just a small island, it is a small island with an even smaller population. This is a place where everyone knows everybody and the moment you step on this island, you are connected to each person whether you know it or not. The Hawaiian culture lives strong here (much more so then Oahu in my opinion) and on such a tiny island, your cultural footprint is that much bigger and impactful. Be mindful and respectful of your behavior here whether you're talking to people or alone at the beach. Tourists and strangers are easy to spot here; therefore, the way you behave directly reflects upon you as a person and as a guest in someone's beloved home.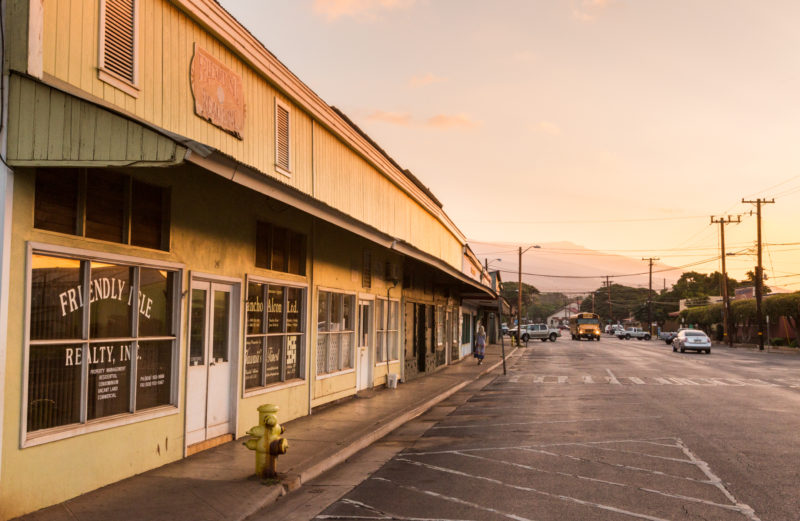 There are no traffic lights on Molokai and "town" is probably the busiest place you'll find. There are only a couple of grocery stores to do your food shopping and a handful of smaller stores like gift shops, clothing stores, kitchenware and a drug store. If you're a party animal looking for nightlife, you won't find it on Molokai. In fact, walking outside to see the "city lights" really isn't going to happen here since it will be pitch black outside. There are only a small handful of eateries here so most meals will probably be prepped by yourself if you're renting a condo or house. However, if your aim is to come to Molokai for rising with the sun, full-on relaxing, sightseeing the island and outdoor activities, then Molokai may be for you.
Another thing you have to realize is that Molokai is considered "country". You won't be finding bathroom or shower facilities at the beaches and the occasional gecko or insect will find its way into your accommodation especially if you're close to the beach. For me this is normal even in my Oahu home. I've seen the reviews on Yelp and there are people who are completely grossed out by the creatures they find in their non-resort beach houses. Don't worry, large cockroaches freak me out, too! But these creatures thrive in our tropical weather and even more so in places where there are lots of trees and greenery right outside your door. It's completely normal and we just live with it. But if this really isn't your cup of tea, then you'll know to start researching a different island and looking into other accommodation.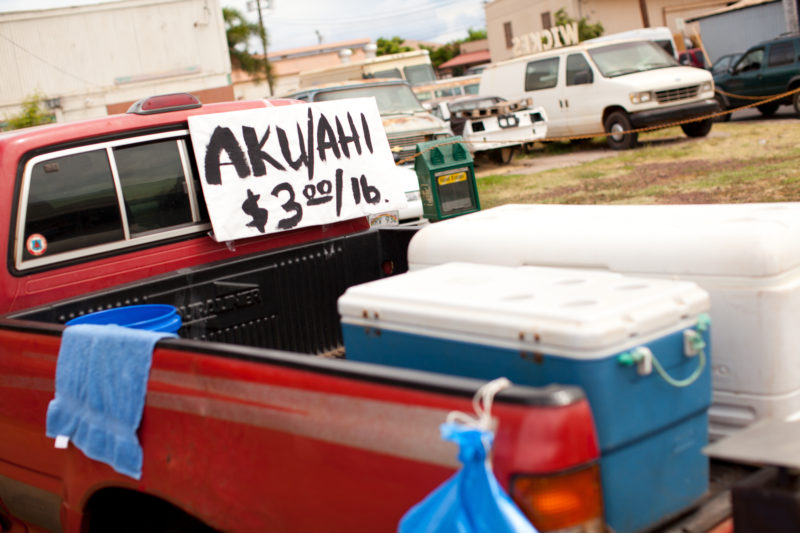 You'll see some pretty neat cultural differences here that you won't see on the more densely populated islands. Freshly caught fish from the back of a truck instead of in a store, every single driver waving to you as you drive past them in the opposite directions (like motorcyclists with their signature wave) and even some cool flyers in grocery store windows. The last time I was on Molokai, I saw a small handwritten flyer that said "pig for sale" with a phone number to call to inquire.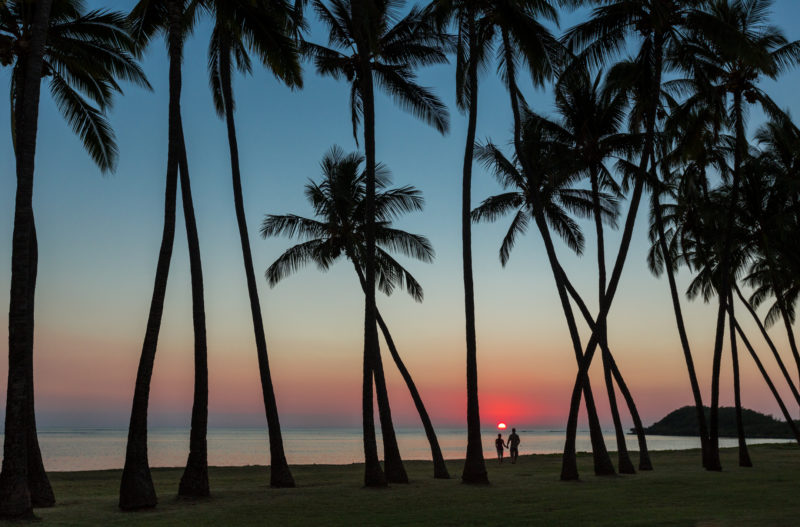 There is no doubt in my mind that Molokai is one of the best islands out there. The people are fantastic and inviting, the island lifestyle is completely stress-free and you're really able to mentally relax and enjoy life itself here. Even though this is still Hawaii, when I come to Molokai I can still forget my life in Oahu for a few days and have some pure fun while I'm here. With fewer people, there is a lot more privacy on beaches and many of the hikes here are amazing! Molokai is definitely not for everyone, but if what it does offer interests you, then I highly encourage a visit here as this is a fantastic and romantic little getaway island!
Things To Do
Most people don't realize that Hawaii is the perfect place to learn how to fly a plane! There's an awesome lesson available from Maui where you'll learn to fly round-trip to Molokai and back and the best part – no flight experience necessary!