This post may contain affiliate links, which means I'll earn a small commission if you purchase something through these links. You won't pay any extra; instead, you'll be helping Aloha With Love to thrive. Thank you! Learn more.
--
Hawaii in June seems like the best time to visit Hawaii. Summer is at its peak, the kids are on summer break, and the weather in Hawaii in June feels perfect for those summer days on the beach. Hawaii's rainy season is long gone and the cooler autumn and summer days are nowhere in sight.
But I like to stay truthful to my readers so I've listed both the positives and negatives of what Hawaii in June is really like. By the end of this post, you'll know if June is the best time for you to visit Hawaii.
Aloha with love,
Amy
June weather and temperature
Hawaii in June weather is a wonderful time for a trip to the islands. In terms of sunshine, the month of June in Hawaii gets 13.5 hours of daylight – the most you'll ever get in Hawaii (tied with July). Just based on temperature, Hawaii in June makes it one of the best times to visit Hawaii. The temperature in June is reliably hot every day and the humidity levels tend to stay low so you won't feel icky and sweat buckets when you step outside. The trade winds kick in and feels great on your skin even on those extra hot days.
Oahu: Oahu in June is comfortable summer weather at an average high of 83 F, low of 69 F, with only an estimated 3 days of rain. June is also a month with one of lowest amount of rainfall at only 0.6 inches, so you can expect a visit to Oahu to be all clear skies and sunshine. It's a great time for some shady forest hikes or early morning hikes to avoid getting sunburned. But every day will be a perfect beach day so if you want to spend a lot of time on Oahu's beaches, Hawaii in June is perfect.
Maui: Maui clocks in a little cooler than Oahu with an average high of 76 F, low of 59 F, but only 2 days of rain (0.9 inches), the lowest you'll get in Maui. While the weather will be great, keep in mind that all of Maui's waterfalls on the Road to Hana will shrink to a trickle. So if waterfalls in Maui are big on your to-do list, consider a different month where there's more rain.
Big Island (Kona): Kona during the summer is very stable. The temperature hovers at a high of 85 F, low of 72 F, differing only by a degree or two from month to month. Kona is also known for being hot and dry, so there's only an average of 2 days of rain (0.5 inches) in Kona in June.
Big Island (Hilo): Hilo on the other hand has a high of 83 F, low of 68 F, making it very comfortable as you won't be burning up as you walk around and explore. While June in Hilo has an average of 19 days of rain at 6.8 inches, keep in mind that this is by far the least amount of rain Hilo will ever get throughout the year. (The highest is November at 14.6 inches). Rain is normal in Hilo, which keeps everything fresh and green on this side of the island.
Kauai: Kauai is significantly cooler than the rest of the islands with a high of 74 F, low of 60 F. Like Hilo, Kauai is known for being wet in certain areas (which makes it a spectacular place for outdoorsy activities such as hiking) and while June in Kauai has 6.7 inches of rain (21 days), this is the lowest rainfall amount compared to Kauai during the rest of the year.
Molokai: Molokai's temperatures are great with a high of 81 F, low of 68 F, and only 2 days of rain at 0.5 inches – the lowest compared to the rest of the year in Molokai.
Lanai: The good weather in Lanai in June extends into July with an average high of 78 F, low of 65 F, and 3 days of rain at only 1.1 inches.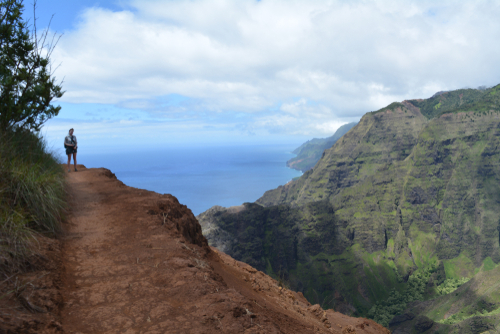 Hurricane season
The biggest reason why I think you have to really consider traveling to Hawaii in June is our hurricane season. June 1 to November 30 is officially hurricane season and our local news stations constantly report on tropical storms that form and start towards Hawaii.
Usually traveling to Hawaii in June during hurricane season is not a problem. We get a few bad tropical storms during this 6-month period, which brings heavy wind and rain, and if we're lucky these storms don't form into hurricanes and cause havok.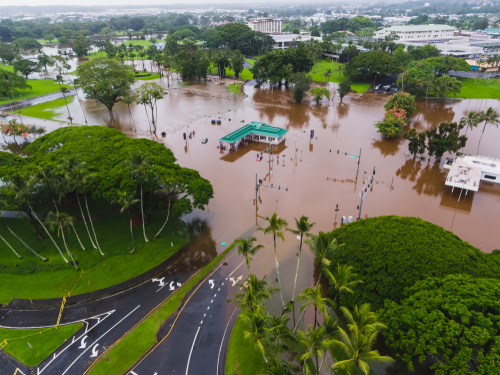 A few things you should consider when visiting Hawaii in June in hurricane season is:
You'll know about a week in advance if a tropical storm/hurricane is on its way towards Hawaii.
We won't know for sure if it will hit us about 3 days in advance (as the storm gets closer, the path becomes more definite).
Tropical storms can suddenly become a hurricane, or seemingly disappear into nothing and leave behind a normal, sunny day.
It depends on your airlines and your ticket, but most will allow you to at least change your fly dates in advance due to the pending storm.
Should you avoid traveling to Hawaii in June because of hurricane season?
In my opinion, no. Don't let hurricane season in Hawaii scare you off. More often than not, tropical storms either fade away, veer off, go slightly off course, or don't even turn into hurricanes and just bring a lot of wind and rain over. To do their worst, hurricanes need to form, stay on trajectory toward Hawaii, uphold their hurricane status, and directly hit Hawaii – this is all decided by nature and can't be predicted.
Aside from the few storms and hurricanes that do hit us (both directly or indirectly), Hawaii in June is pretty perfect. You really can't complain since the usual weather and temperature is fantastic.
Local Tip: One place you don't want to be during a hurricane is near the beach. Keep an eye on tropical storms and hurricanes headed toward Hawaii so you can make a change to your accommodation if necessary. Hotels on Waikiki Beach are fine.
Here are a few helpful websites where you can keep track of Hawaii's hurricanes:
Humpback Whales Don't Visit Hawaii In June
Whale watching season runs from November thru April, which makes Hawaii in June one of the worst times to visit Hawaii. The humpback whales breach, spout, and play and you can see them from the shore or get even closer on a whale watch boat tour.
The humpback whales come during the winter months to mate, give birth, and raise their young. It's really neat to be able to look out to the ocean and actually be able to count the whales as you spot them in the distance.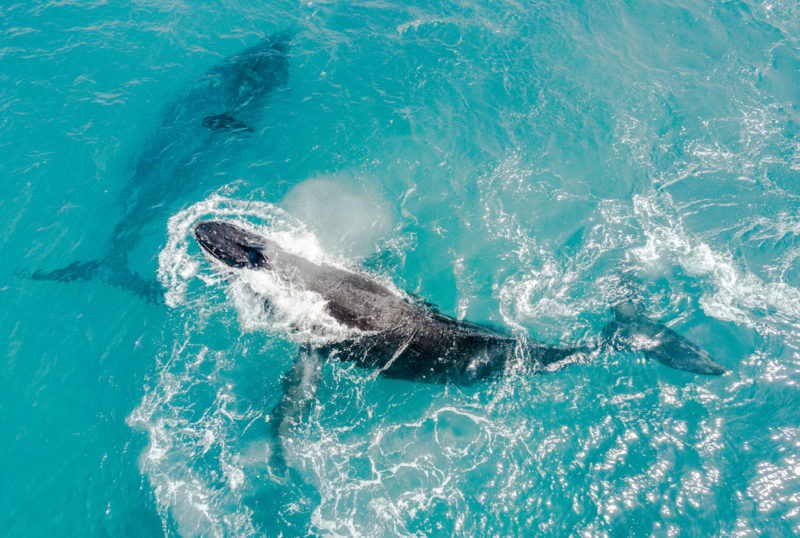 What's the ocean like?
Hawaii in June generally means very little waves. With the exception of a tropical storm or hurricane near the islands, you can expect calm beach days perfect for any age across the state.
With less waves and rain, there's a better chance for good visibility in the water – an important factor if you want to see farther and more fish in the water.
Surfing competitions
Hawaii in winter means waves; however, Hawaii in June means no waves. You won't find any of those big wave surfing tournaments in June. However, on the flip side, no waves means more snorkeling spots in Hawaii will open up. With the absence of big waves hitting the North Shores of Hawaii, you'll have more snorkeling opportunities.
Don't let visiting Hawaii in June stop you from taking a surfing lesson though. Surfing lessons will get you started on 1-foot to 3-foot waves, which can be found all over the island except on those rare windless days (which doesn't happen often in June).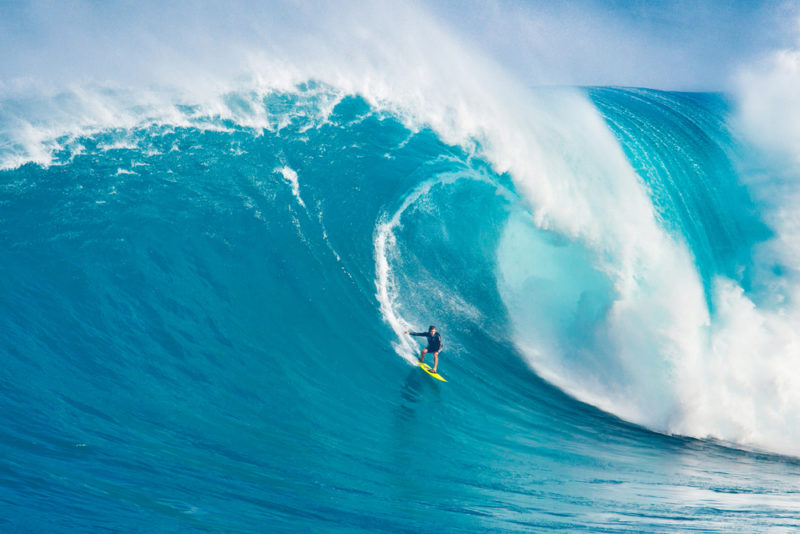 Snorkeling
Hawaii in June is great for snorkelers, especially for beginners who need some practice in the water with their fins, mask, and snorkel. Snorkeling spots all around Oahu are often naturally protected and Hawaii in June brings calmer waters island-wide.
If you have young children or a beginner snorkeler, head out to Hanauma Bay or Kuilima Cove (Turtle Bay Resort) first. These two snorkeling spots are great and they'll learn quickly. Intermediate and advanced snorkelers will want to try to snorkel at Electric Beach (Kahe Point) or at Shark's Cove.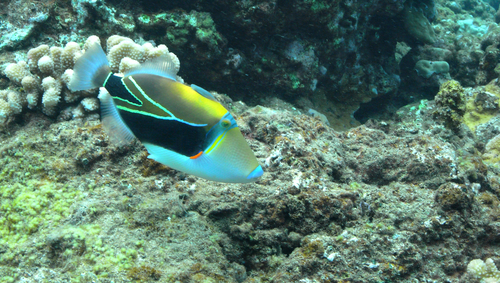 Kids at the beach
The best part of Hawaii in June that will convince you to visit Hawaii is that the flat summer waves are very suitable for kids of any age. Even the North Shore of Oahu (which turns into a surfing hub in the winter) is calm and peaceful.
It's the perfect time for them to practice their swimming, play in the gentle waves, surf on baby waves, and learn to snorkel and breathe properly underwater.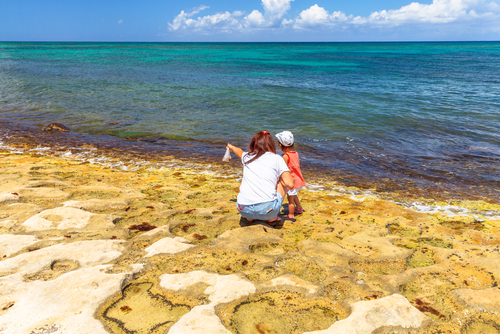 Hawaii in June Means Summer Break for kids
In terms of convenience, June is often the best time to go to Hawaii if you have kids in school. Summer break gives the whole family a chance to travel to Hawaii together and you can rest easy knowing that the beaches and waves won't be rough.
Everyday is predictably hot and sunny, making it great weather to go outside. But with more kids out and about, keep in mind that many of the family-friendly beaches, hikes, and attractions will be a tad more crowded. Don't forget that the local kids are also on summer break, too.
Local tip: It's not just elementary, intermediate, and high school students you have to worry about during summer break. All of the University of Hawaii students are released for summer from May to July (we have 16 institutions).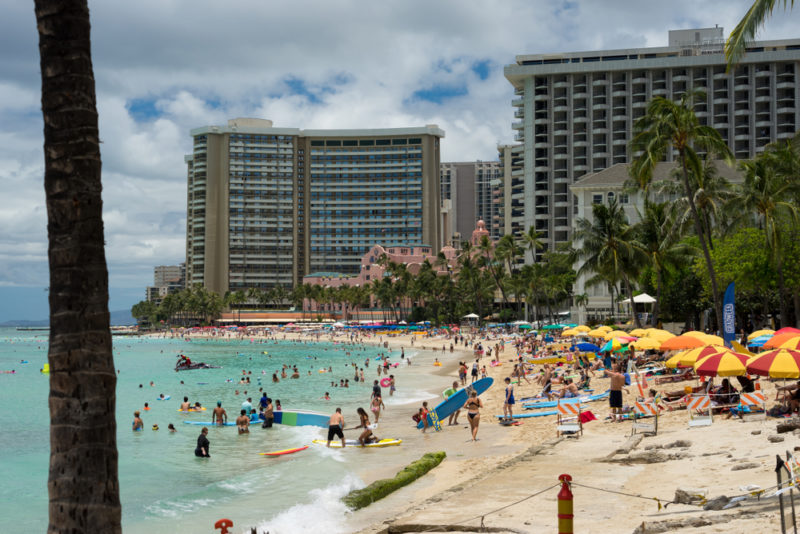 On a positive note, when UH students are on summer break, the morning and afternoon traffic on Oahu improves noticeably. More students are sleeping in or staying home instead of sitting in traffic trying to get to their morning class.
Festivals and events in June
Hawaii in June marks the beginning of summer, which means there are a ton of festivals and events to look forward to. The big annual events that usually happen in Hawaii in June are:
Oahu events
50th State Fair: This family event begins late May and runs for about a month into June. There are all kinds of food booths (both carnival and local food), rides, and live entertainment. I try to attend at least once a year
Pan-Pacific Festival: A 3-day cultural celebration held in Waikiki that features music, food, artists, and entertainment to promote international friendship – this is a great multicultural event that represents the melting pot that is Hawaii.
Mango Jam Honolulu: Besides being all about mango, this free festival also showcases "a taste of island culture" through live entertainment, culinary booths, free activities, and local agriculture.
Kamehameha Day Parade: An annual celebration of King Kamehameha I, who united the islands of Hawaii into the Kingdom of Hawaii.
Local tip: Kamehameha Day celebrations happen statewide so check to see what kind of festivities are being organized for the island you're headed to.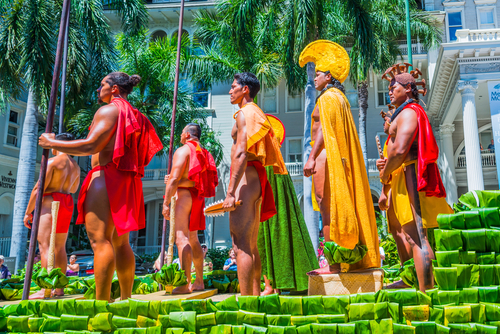 Maui events
Kapalua Wine & Food Festival: Eat, drink, and have a lovely time with the culinary world in Maui.
Maui Film Festival: If you love movies, you'll love the Maui Film Festival at Wailea. June has perfect weather for watching movies outside under the stars!
Hawaiian Slack Key Guitar Festival: Run by the Maui Arts & Cultural Center, this unique music festival features the local musicians and the unique finger-picking style when playing the guitar.
Big Island events
Big Island Jazz and Blues Festival: Held at the Mauna Kea Beach Hotel, this music festival features virtuosos, grammy winners, and world-famous musicians.
Kona Marathons: No matter how much exercise you do (or don't do), you'll find a marathon length that you'll be ok with.
Hawaii Performing Arts Festival: Talented young musicians from all over the world come to study, learn, and perform with the world's best teachers, mentors, and performers. You can even sponsor an artist!
How to save money when you travel to Hawaii in June
The beginning of June is the best time to go to Hawaii. Besides the great weather in Hawaii in June, you're beating the summer break crowd that will start flowing in starting mid-June. The best part is that tickets to Hawaii tend to be a little cheaper around this time. But you can expect prices to go back up as kids get released from school.