This post may contain affiliate links, which means I'll earn a small commission if you purchase something through these links. You won't pay any extra; instead, you'll be helping Aloha With Love to thrive. Thank you! Learn more.
--
Which is the best Hawaiian island to visit for kids? It's such a difficult question isn't it? Some kids love the outdoors (I certainly did). If you're on Kauai or Molokai, there's room to run around like crazy, rocks to overturn and beaches to explore.
But some kids need the city life on Oahu or Maui, too. There's something about the bright colors and variety of people as you shop and eat your way around the islands. Plus, city life tends to offer more activities and events that your kids (and you) are sure to love.
Since it's difficult to get a clear answer on the best Hawaiian island to visit for kids, knowing your kids is going to be key. Besides age and interests, you'll also have to understand their limitations. Not all kids are comfortable with snorkeling or standing in a museum.
Plan your Hawaiian vacation around your kids and you'll have fun no matter what you end up doing!
Aloha with love,
Amy
Questions For Choosing The Best Hawaiian Island To Visit For Kids
To the first-time Hawaii visitors with kids: here are some questions I want you to answer:
Will your kids enjoy doing the same activities? Or are their ages/interests too far apart?
Will you be carrying your baby everywhere or are you bringing along your deluxe baby stroller?
Are you on a tight budget and are looking for free and/or cheap kid-friendly activities in Hawaii?
Is keeping your kids occupied and entertained high on your list? Or are they mature enough to understand that you have your own to-do list?
What about time? Is this a short vacation where time is of the essence or is this a nice, long vacation where rushing isn't in your itinerary?
These are just a few questions you need to be asking yourself when choosing the best Hawaiian island to visit for your kids. By matching your children's expectations with the best island experience, you'll be minimizing disappointment.
Is Oahu The Best Hawaiian Island To Visit For Kids?
Pros to visiting Oahu:
A ton of attractions at your fingertips. Concierges, activity desks and recommendations are everywhere.
Transportation is extremely convenient. From bikeshares to private tours, it's relatively easy to navigate Oahu.
Great food is everywhere. Instead of driving around trying to find someplace to eat, you'll be driving around trying to choose!
Cons to visiting Oahu:
There are plenty of other tourists. Be prepared for lines at famous spots. Research non-touristy spots like this local Oahu hikes list.
Traffic is a problem if you don't know when/where to drive.
Local Tip: In general, avoid morning rush hour into Honolulu/Waikiki (6 AM – 8 AM) and the afternoon rush hour heading out of Honolulu/Waikiki (4 PM – 7PM) on weekdays.
Oahu is the best Hawaiian island to visit for kids who need a lot of stimulation. There is plenty to do and see and you'll have access to several free performances, events and activities especially if you're staying in Waikiki.
Local Tip: Some of the large hotels will have hands-on opportunities that you can sign up for such as lei making or ukulele lessons. But be sure to sign up early or there won't be any space left.
For those not staying Waikiki, a 2nd choice is at any of the hotels at Ko Olina in Kapolei. In particular, the Disney Aulani hotel is a popular choice for any kid (regardless of age). While there are far less attractions close by compared to Waikiki, you do trade the dense crowd for a bit more space as there are only 4 resorts currently in Ko Olina.
Local Tip: Unless you plan to stay in Ko Olina on resort grounds, you'll definitely need a car to get around the island. Another option is to hire a local tour guide that can show you around the island. The local guides are great since they'll take your family members age/abilities into consideration and custom build a tour that's perfect for your family.
Popular activities in Oahu for kids
Wet 'n' Wild: Family-friendly water playground full of twisting slides, floaters and where you can have a nice, relaxing picnic in the shade. Don't miss the Chief's Luau (held at Wet 'n' Wild)- one of Oahu's top luaus featuring Chief Sielu, a world champion fire knife dancer.
Glass bottom catamaran: Tour the Waikiki waters in a glass bottom boat with a local crew. Not only is this an easy and fun way to see Waikiki from the ocean, all ages are welcome to join and children under 2 are free.
Surfing lessons: Kids are extremely quick at learning how to surf an Oahu is one of the best Hawaiian islands to visit for kids if they're determined to ride waves. Choose from a variety of locations and surfing courses.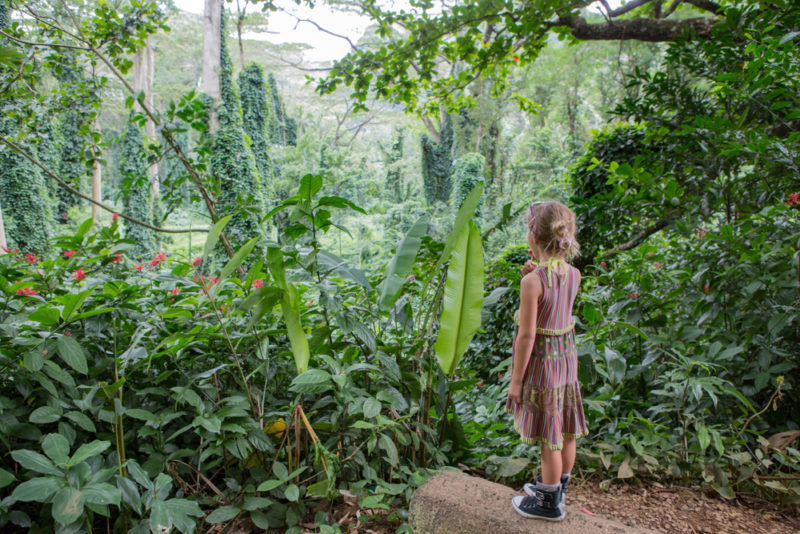 Is Maui The Best Hawaiian Island To Visit For Kids?
Pros to visiting Maui:
A good mix of town life and country life if you prefer a little of both.
Unlike Oahu that has Waikiki as the big tourist hub, Maui has several convenient pockets that you can choose from.
The snorkeling is excellent. Plenty of ocean to explore and several spots are safe for kids.
Cons to visiting Maui:
There are less tourists on Maui than on Oahu, but it can still be crowded, especially on the road to Hana.
Transportation isn't as easy as it is on Oahu. Be prepared to rent a car and drive everywhere.
There's still rush-hour traffic. Keep this in mind and plan your Maui travel itinerary around the bumper-to-bumper traffic.
Maui is another great choice for best Hawaiian island to visit for kids because most kids of any age will enjoy Maui. You've still got some city life and shopping, but there's also just enough of that slow, country pace to allow everyone to relax and wind down. Plus those beautiful Maui beaches will have your child whooping in glee.
Popular activities in Maui for kids
Old Lahaina Luau: If you want an authentic luau on the beach in Maui, this is the luau you want to go for. Infants 2 and under are free and your kids will enjoy the pre-dinner festivities.
Maui to Lanai Ferry: Many visitors take the opportunity to escape to Lanai for a day from Maui. The ferry ride is fairly quick and kids will find it fun traveling to a neighbor island via boat!
Haleakala Summit Sunrise Tour: Haleakala is one of the biggest attractions in Maui (despite how cold it gets) and it's probably because of that amazing sunrise!
Local Tip: Sunrises at Haleakala are always crowded. Consider seeing the sunset instead. The view is still amazing and there are significantly less people.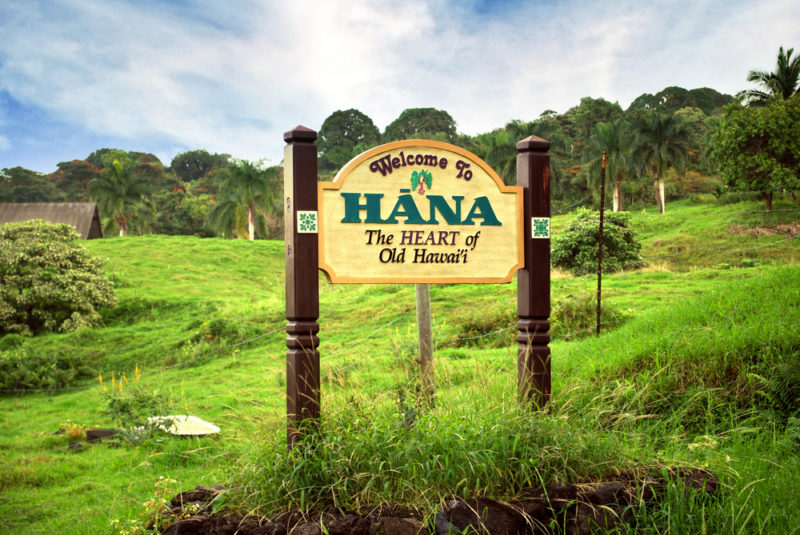 Is The Big Island The Best Hawaiian Island To Visit For Kids?
Pros to visiting the Big Island:
There's a wide variety of interesting things to do. Waterfalls, black sand beaches and volcano fields are just the tip of it.
Manta ray diving. Definitely a must for older children.
All of the turtles! You'll probably see quite a few of them if you know which beaches they like to hang out at.
Cons to visiting the Big Island:
It may be an island, but it's big. Everything is spread out. Consider transportation time into your itinerary.
Rush hour traffic in both Kona and Hilo. Plan around rush hour times to avoid wasting precious vacation time.
Lava flow has come to a halt since 2018's big eruption and the Halemaumau crater is now devoid of its lava pool.
You can still visit the Hawaii Volcanoes National Park and have a blast. It's a wonderful educational experience for any age. For current info, check the National Park Service website for Hawaii Volcanoes National Park.
Personally, I think the Big Island is the best Hawaiian island to visit for older children because they can appreciate the educational experiences and different cultures they'll see here. Younger children may just require a beach or hotel pool to be happy, so you might want to consider delaying your Big Island vacation a few years down the road.
I visited the Big Island several times when I was a child and the only thing that really sticks in my mind is "are we there yet?" (Kids who are used to long road trips may have a different reaction – remember, I grew up on Oahu!)
The Big Island requires a lot of travel to really take advantage of what it has to offer. Many of the Big Island's attractions centers around its multitude of ecosystems, which makes for a fun twist on what you'll find in tropical Hawaii.
Local Tip: Kona coffee is famous, but I highly recommend giving the Kau Coffee Mill brand's peaberry coffee a try – its growing a very loyal fanbase among Hawaii coffee lovers. Even my aunty in China asks for it!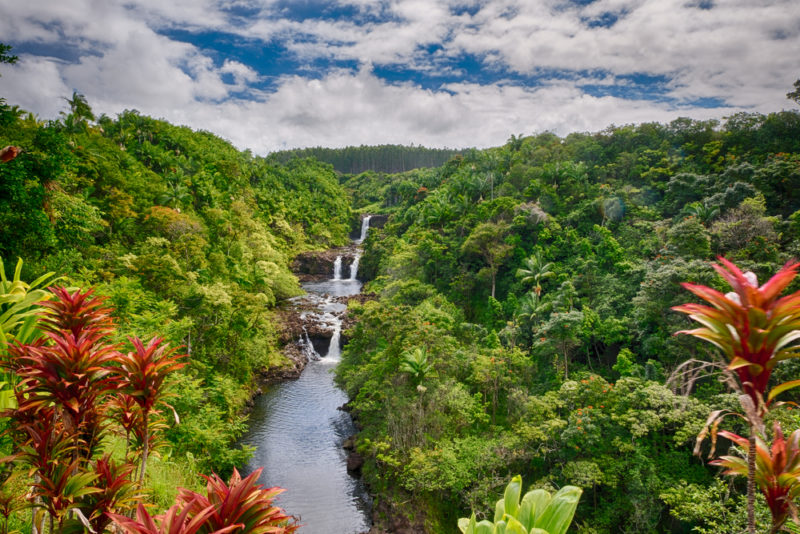 Is Kauai The Best Hawaiian Island To Visit For Kids?
Pros to visiting Kauai:
Athletic and outdoorsy children will do well on Kauai as you'll find plenty of nature to discover and awe over.
The Na Pali cliffs. If you haven't heard about them yet, read about them here.
Waimea Canyon is also a blast. There's a good reason why it's nicknamed the "Grand Canyon of the Pacific".
Cons to visiting Kauai:
Don't expect the city life on Kauai. Country life will be everywhere you look.
If your children need a little more stimulation than green trees everywhere you look, you might want to consider a different island. Most Kauai attractions take place outdoors.
You'll definitely need your own car to explore. Public transportation is scarce.
Kauai is a fantastic Hawaiian island to visit for kids and adults who are incredible athletic and love the outdoors.
Power parents who can carry their kids on hikes (you know who you are – I'm amazed at your endurance!) will find Kauai to their liking. It isn't as crowded as Oahu, Maui and even the Big Island, but the outdoor attractions never cease.
Likewise, if you have older children who enjoy nature's gifts as well, you'll have a blast, too. They'll be able to keep up with you on Kauai's numerous hikes and enjoy the super views.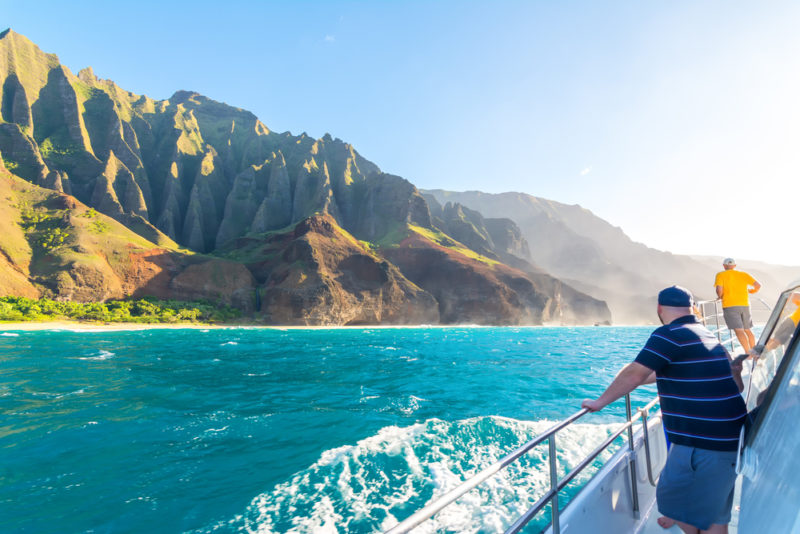 Is Molokai or Lanai The Best Hawaiian Islands To Visit For Kids?
Local Tip: Both Molokai and Lanai have very few visitors in comparison to the other islands as they are often considered "country". BUT…if you know someone who lives on these islands, you will have an amazing time!
Pros to visiting Molokai or Lanai:
You can be completely off the grid if you want to. Many places don't have great cell reception. This will depend on your carrier (I have T-mobile and frequently enjoy/suffer no-service situations).
If you know someone who lives on Molokai or Lanai, or know somebody who knows somebody, I encourage you to get in touch! Being a tourist vs. being someone's friend really ups your local cred.
Sport fishing is fantastic on these uncrowded islands. There are a couple of exceptional charters with very experienced captains who know where the big fish lurk.
Cons to visiting Molokai or Lanai:
Things can run slow here. Maybe too slow if it isn't what you're used to. You'll have to occupy yourself with the outdoors, beach and limited activities.
Off the grid for parents may be nice, but will your kids survive without it in the car? In the hotel? At night after dinner?
Don't expect restaurants to be everywhere. Other than "in town" food options will be scarce and most food will be local food. Shopping at a grocery is certainly possible, but know that you might not get that organic cucumber or free-range lamb chop you've been craving.
For most children who need plenty of stimulation, they may find Molokai and Lanai lacking. But if you are heavy into travel planning, don't write Molokai and Lanai off yet. There are plenty of activities to do, it just requires more research on your part.
Many family-owned tours, ferries and activities have websites that don't rank on the first page of google. In fact, some operate purely by word of mouth, Yelp/TripAdvisor reviews or just a phone number. You really have to dig deep to find these gems, so if you're the type of person who really wants to discover these two islands, go for it!
Local Tip: One of the coolest activities for kids on Molokai is to mail a coconut from the Hoolehua post office. They'll have everything ready for you!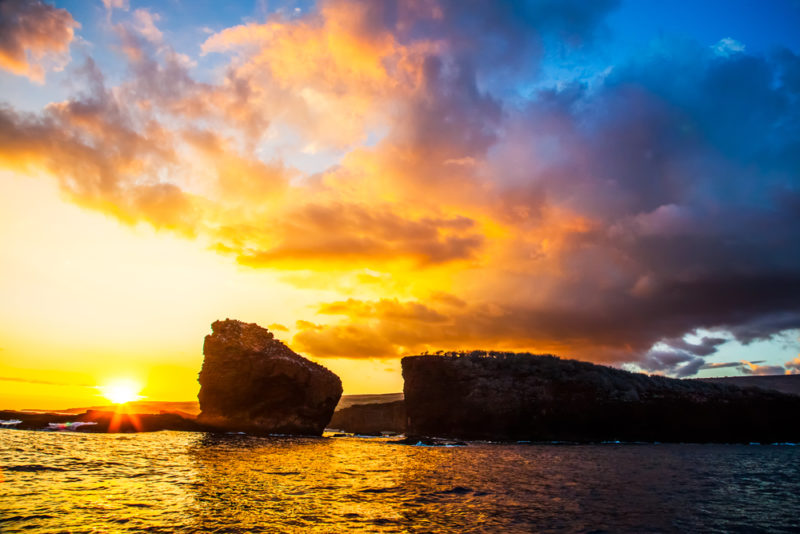 Have You Decided On The Best Hawaiian Island To Visit For Your Kids?
It's a really hard decision. There are so many options and combinations when it comes to choosing where in Hawaii you want to visit. Just one island? Two? Which two? Why not this one? It's tough and I hear you.
Most importantly is to realize what your kids need to stay happy and healthy. If they need bright colors, dancing, events, toys and their favorite meal of chicken nuggets with fries, Oahu and Maui is where you want to really look at.
However, children who love museums, need their quiet time, enjoy history and learning will naturally gravitate toward the other islands. And if you have the connections, take advantage of it! What it all boils down to is that finding the right Hawaiian island to visit for your child depends on how well you match their interests with what each island has to offer.