This post may contain affiliate links, which means I'll earn a small commission if you purchase something through these links. You won't pay any extra; instead, you'll be helping Aloha With Love to thrive. Thank you! Learn more.
--
Looking for colored sand beaches in Hawaii that aren't white?
When people envision Hawaii (and locals, too) they think of white sand beaches, but Hawaii also has several colored sand beaches that are lovely to see and explore.
Our colored sand beaches come in a variety of colors because of our lava rock, colored crystals and the chemical reactions that take place over time. These are my favorite colored sand beaches on all of the islands.
Aloha with love,
Amy
Big Island colored sand beaches
Punaluu Beach
Often referred to as Black Sand Beach, this is probably the most famous black sand beach in Hawaii and it is beautiful! Located on the Big Island, it's easily accessible and a must see.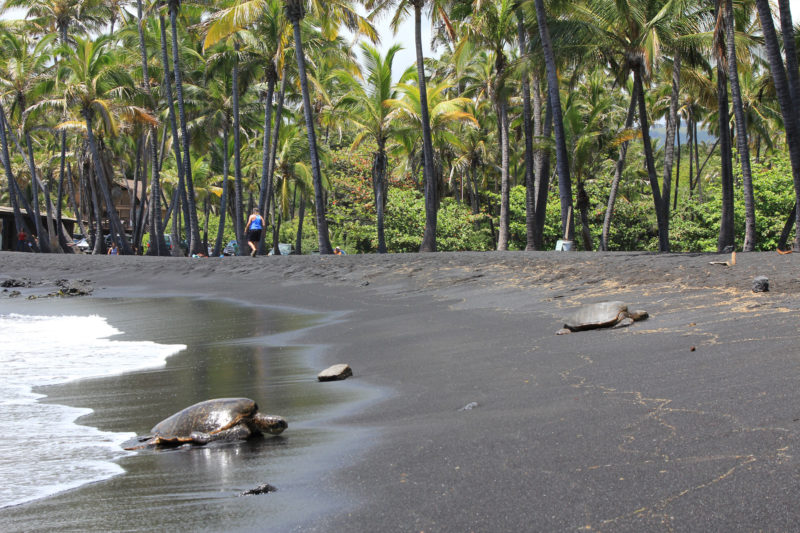 Kaimu Beach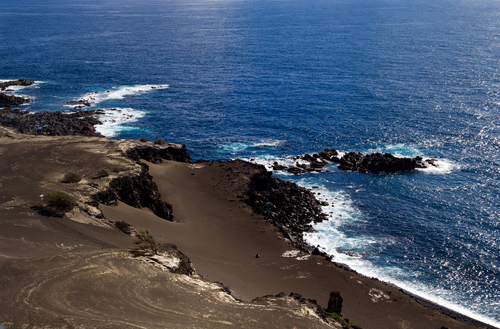 Originally this was the Big Island's most famous black sand beach until lava flowed over it from 1990 to 1992. The short walk to the beach is incredibly fun as you get to see firsthand how the lava flowed into the ocean. You'll be surprised at how dark the lava is here!
Papakolea Beach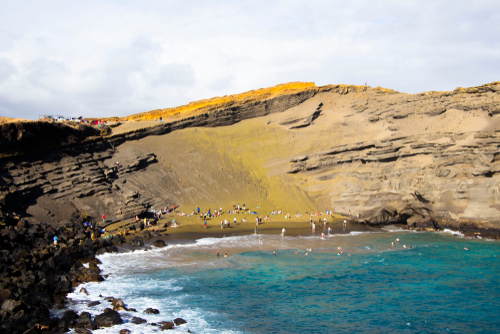 There are only 4 green sand beaches in the world and Big Island has one of them! Papakolea Beach is nice 1 – 2 hour hike along the southern shores of the Big Island and you'll be greeted by plenty of sun, wind, and a gorgeous blue ocean.
Maui colored sand beaches
Kaihalulu Beach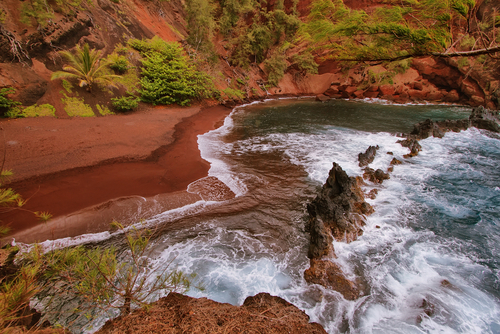 There are only a few red sand beaches in the world and we're lucky to have one in Maui. This beach is unique and beautiful because of its high iron content, but it is difficult and dangerous to get to – be careful.
Molokai colored sand beaches
Papohaku Beach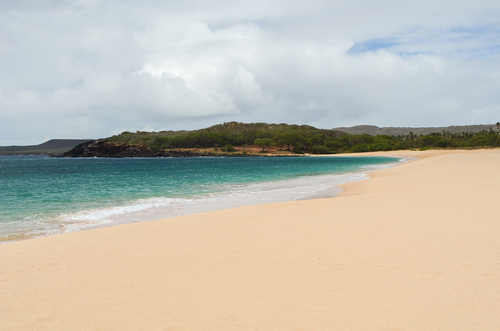 While this beach may seem like a normal color, the hue of the sand during sunset has an orange tone to it that is really cool. But the real reason I like this beach so much is because it lives up to its nickname: Three Mile Beach. Enjoy the longest stretch of secluded sand in Hawaii!