This post may contain affiliate links, which means I'll earn a small commission if you purchase something through these links. You won't pay any extra; instead, you'll be helping Aloha With Love to thrive. Thank you! Learn more.
--
Foster Botanical Garden in Honolulu had its annual summer illumination event and it was spectacular! Despite having grown up here, I've never made it into this downtown botanical garden because 1) it's in crowded downtown Honolulu, and 2) there was a fee. Since Midsummer Night's Gleam had free entrance from 4 PM, Mom and I decided to head over, bring our picnic gear and enjoy the festivities.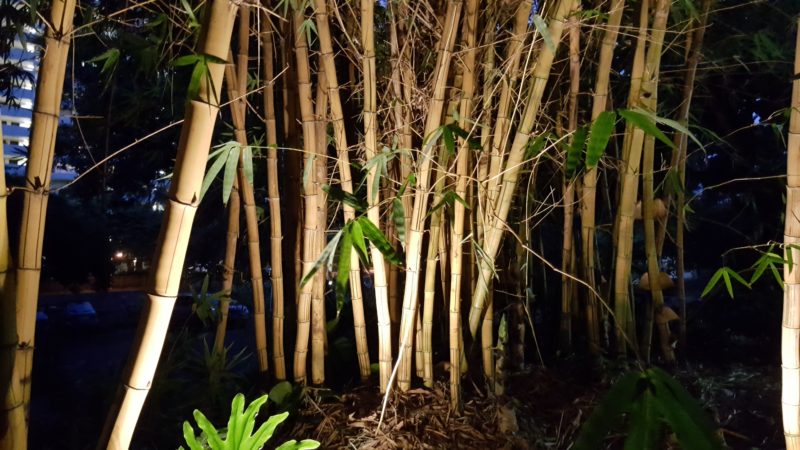 For the first time, I looked into the pricing for this garden and it's incredibly decent with discounts for children and kamaaina. They also have free guided tours that you can take advantage of although the self-guided tours are well done since there are signs posted everywhere explaining the different flora and fauna.
Local tip: Make a stop at the orchid house. Hawaii has fantastic weather for growing them year round and you'll get the chance to see dendrobium and local orchids that are often used in lei making.
The activities for Midsummer Night's Gleam were mostly for children such as craft activities, jedi sword fighting (this year's theme was Star Wars), bubble making and a few other carnival type games. There were musical performances jamming at the main stage that were great to listen to and there was even a segment where young kids were invited up to the front as they aerobic danced their way to stardom. But I must say that the best part was lounging on our towels as we enjoyed the cool wind, massive trees and nearby plants. This kind of wide expanse of lawn and large trees is rare in Oahu and having this garden in the middle of downtown makes it a special gem.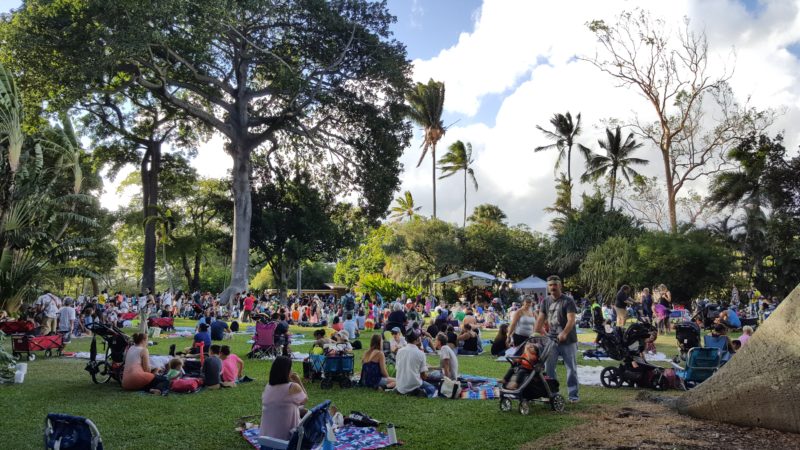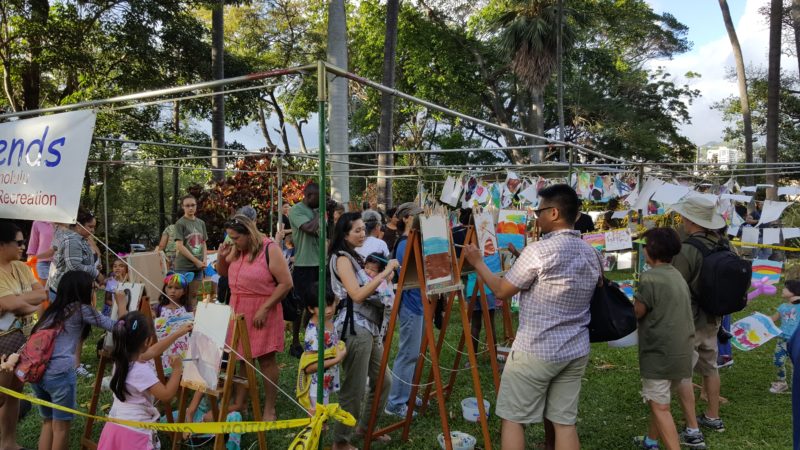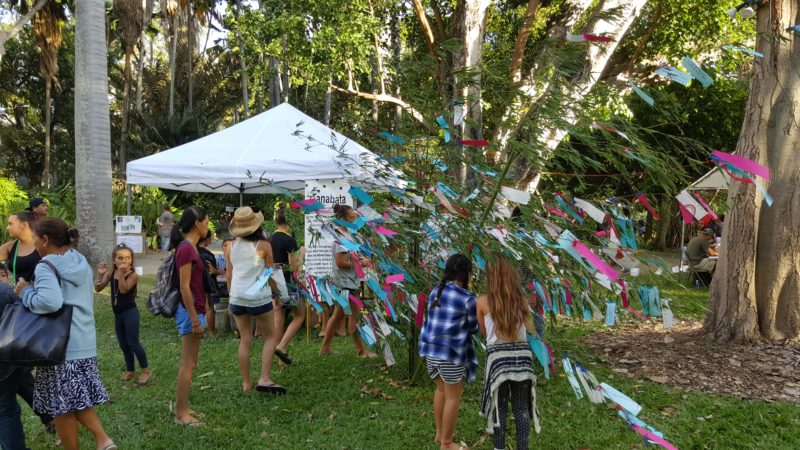 We took a stroll before it got dark and there are plenty of interesting plants to see here. I love to see humongous monstera and taro leaves because you don't really see them like this except for in Hawaii. If you're into authentic Hawaiian quilts, it's also fun to see these in real life as you'll commonly see the leaf prints on Hawaiian quilt designs.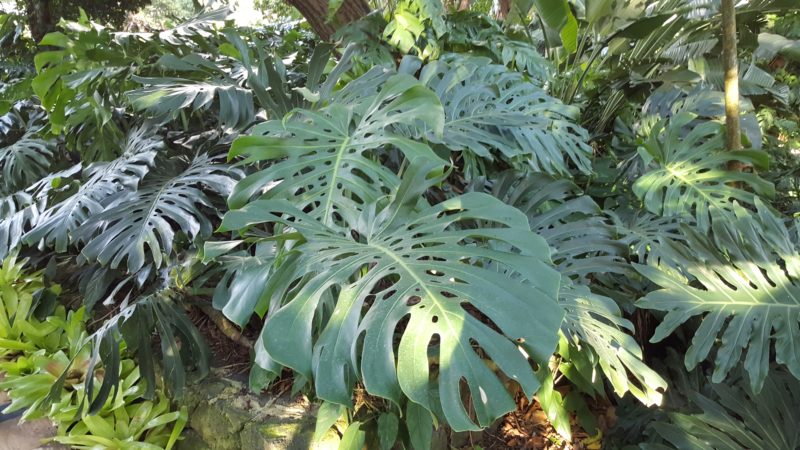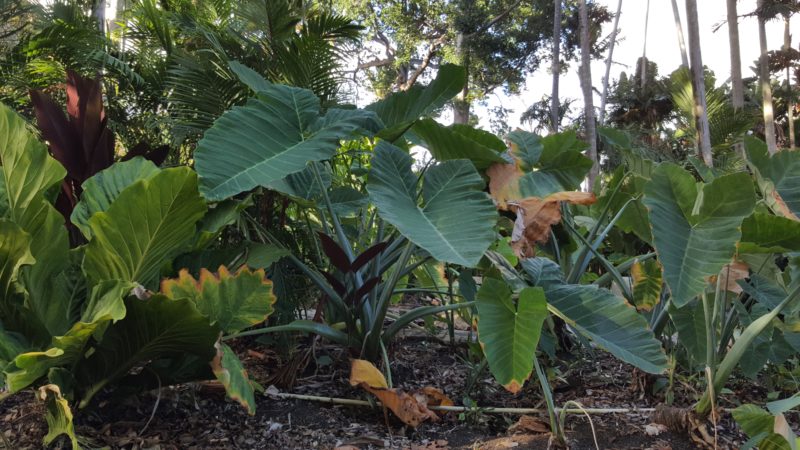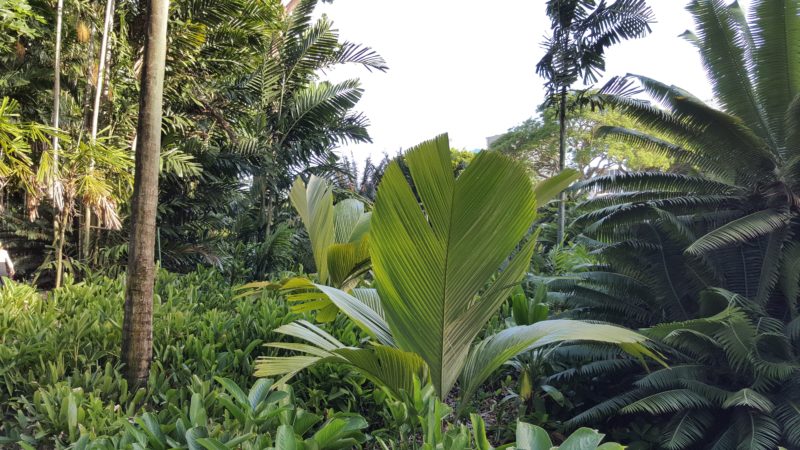 Some of the trees in this garden were planted way back in the 1850s by Dr. William Hillebrand and I must say they are a sight to see. Wide trunks that look like dinosaur legs and so tall that I couldn't even fit them in my camera's screen. You'll be craning your neck back as you stand at their base and the feeling of being just a tiny speck in their span of a lifetime is a definitely "whoa" feeling.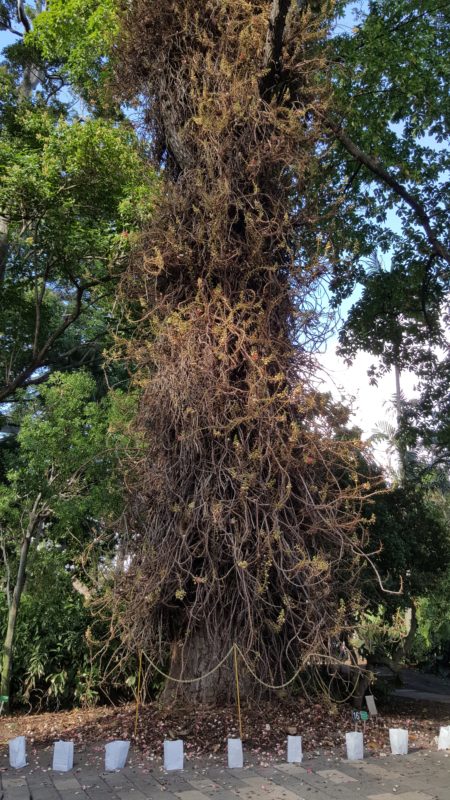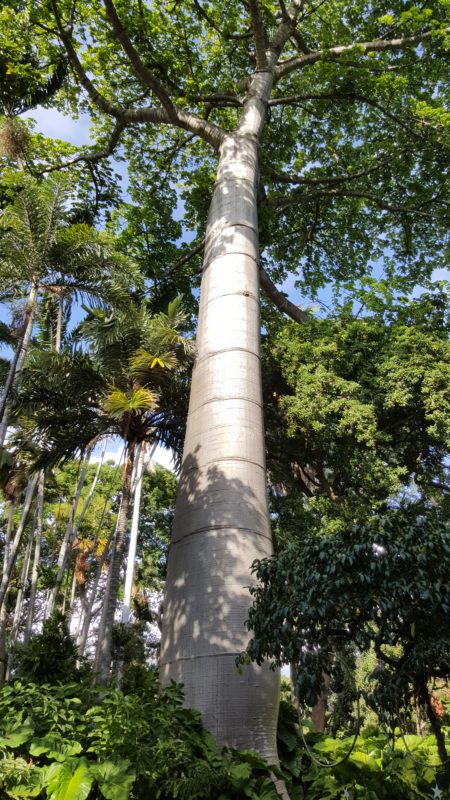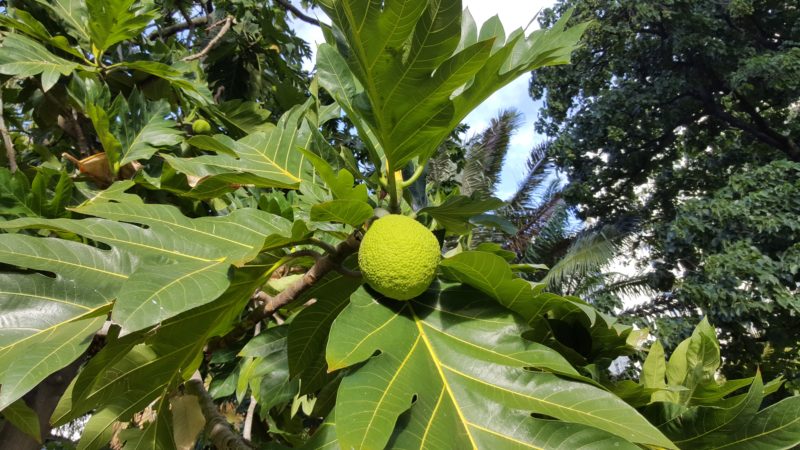 If you're a visitor to Hawaii, I'd recommend coming to this 14 acre botanical garden because the variety here is amazing. Tropical, exotic and endemic plants flourish here and the peaceful environment gives you a break from the white sand beaches and high-rises of Waikiki and downtown Honolulu. It's very easy to forget the time as you lay in the plushy green grass and really enjoy Hawaii's gifts.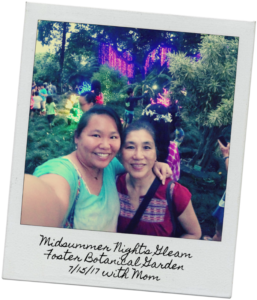 For more information about the Foster Botanical Garden, prices, tours and events, click here.