This post may contain affiliate links, which means I'll earn a small commission if you purchase something through these links. You won't pay any extra; instead, you'll be helping Aloha With Love to thrive. Thank you! Learn more.
COVID-19 has affected many of Hawaii's businesses and events. Please double check their dates and times before you go or make plans. Visit HawaiiCOVID19.com for more information.
--
Thanksgiving Day for my family means getting the entire family together into one house, sharing memories, and enjoying time spent with each other. It also means eating a bunch of delicious foods! It might be surprising to hear that in Hawaii many families celebrate Thanksgiving (I know several families who don't – most often for cultural reasons), but the menu often differs family to family.
Here's what the Fujimoto family's Thanksgiving dinners look like.
Aloha with love,
Amy
Family members
For the past several years, Thanksgiving has been held at our house (Christmas at my Aunty's). All across Hawaii, you can bet the front doors will be overwhelmingly packed with slippers (flip flops). Here in Hawaii, many local families follow the Japanese custom of leaving your footwear outdoors.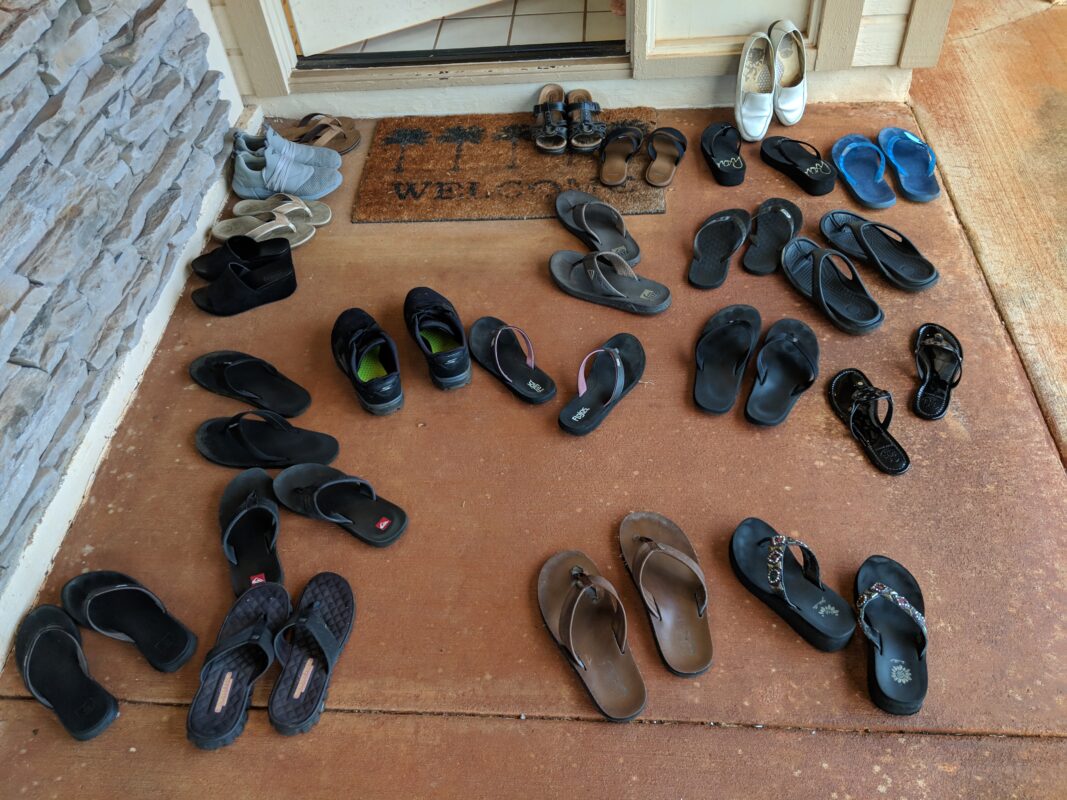 Besides my family (Mom, Dad, my brother Michael, and myself), Aunty Donna and Uncle Alan who live just 15 minutes away will drive over with their 2 kids (my cousins). My paternal grandparents (who live only 2 minutes away) will also join us for the night.
But through the years our Thanksgivings have seen many, many more friends and family members. It's a time of togetherness and celebrating each other so our doors have always been open to visiting college friends, my international classmates, and even my local friends who didn't celebrate Thanksgiving (usually my Chinese friends). Every year there's always some friends, extended family, and friends who join in for the food and fun.
We have a huge extended family that lives scattered across Oahu. Once in a while we'll all get together for Thanksgiving, but most often we'll see them for our annual Christmas party at my Aunty's house.
Cooking for Thanksgiving
The highlight of Thanksgiving for us has always been the staple Thanksgiving food you see so often on the mainland. Every year, my family prepares a turkey, glazed ham, mashed potatoes, stuffing, cranberry sauce, gravy, yams topped with toasted marshmallow, and my absolute favorite: pumpkin pie.
Local tip: We love this boneless stuffed turkey recipe from Chef John on Youtube.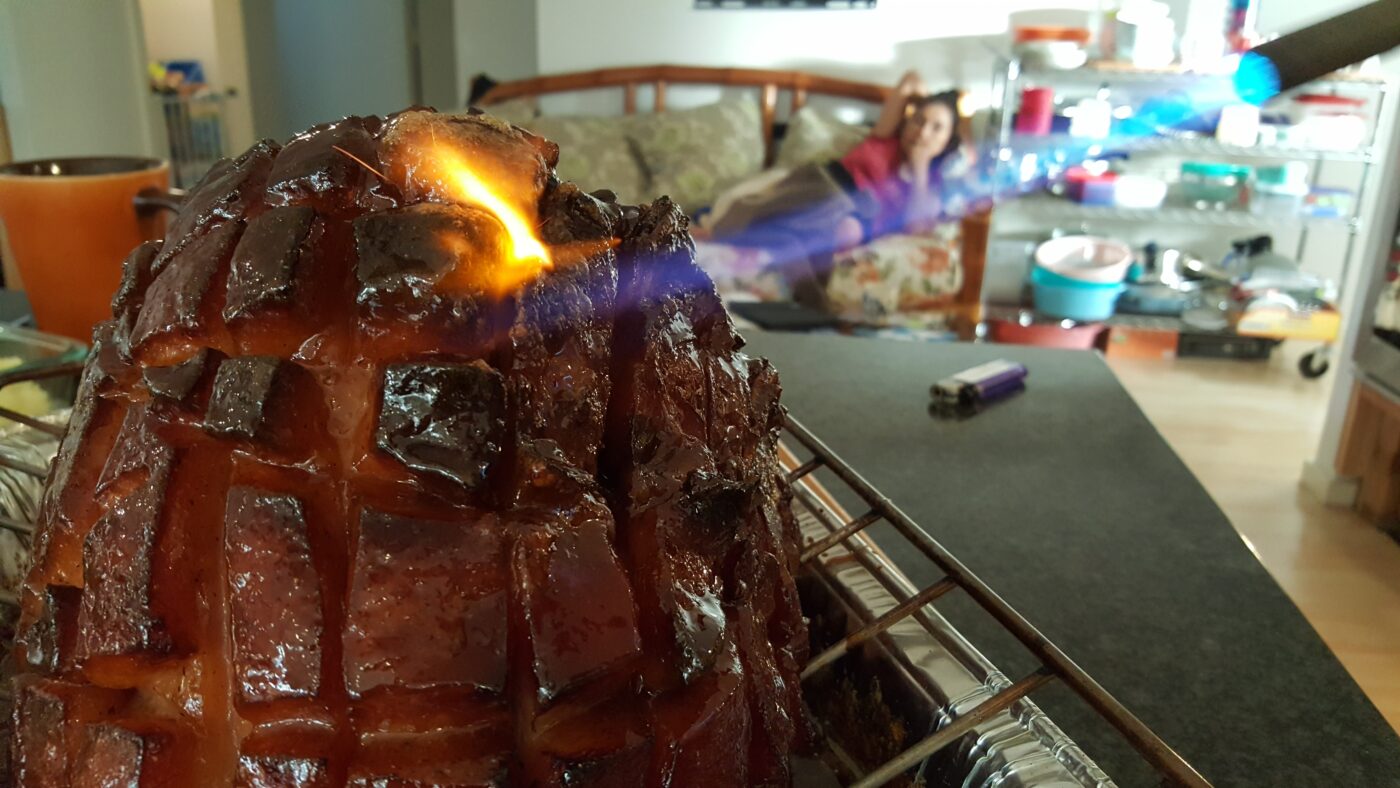 Most of the time, big house parties like Thanksgiving in Hawaii is done potluck style. That means everyone is bringing their favorite homemade dishes to the party to share. Most of the time these are local favorites, but anything goes with potlucks. If someone ever invites you to Thanksgiving at their house in Hawaii, just bring the dish your most proud of! Some of my favorites have been:
Homemade sushi with fresh salmon and tuna, savory fried saimin, smoked salmon that we pack and give away to friends and families as gifts, Aunty's cold ginger chicken and potato salad with bacon, Grandma's nostalgic sushi rice platter, Japanese sweet and savory nishime, Mom's fried dumplings, and chilled pasta salad with cubes of cheese.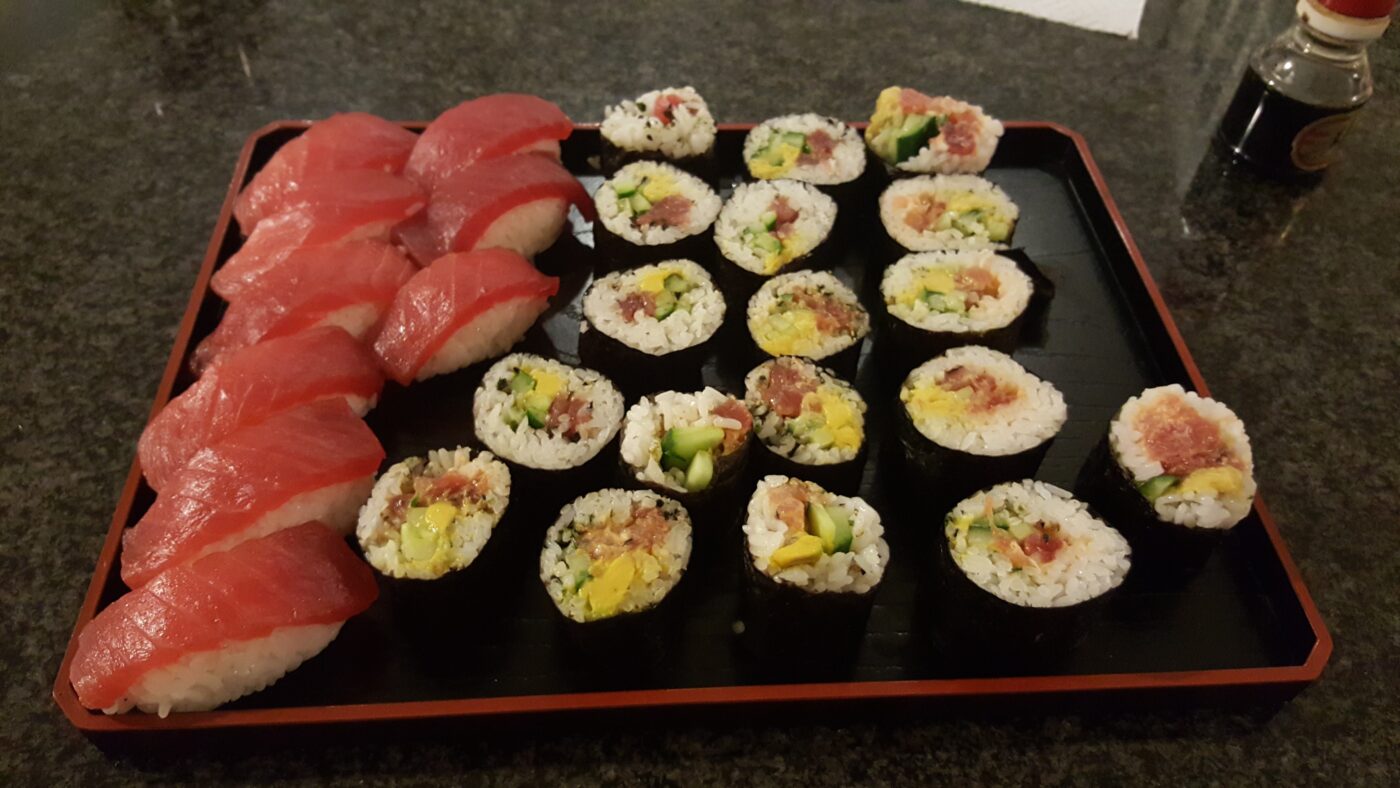 And I can't talk enough about desserts! If you don't have any skills in the kitchen, you can always go out and buy some dessert from any of Hawaii's bakeries (we have a lot!).
Sure we always have the usual ice cream and pumpkin pie available, but I also look forward to cheesecakes, pecan pies, malasadas, cream puffs, apple napples from Napolean Bakery, banana lumpia, brownies, homemade mochi, broken glass jello, and plenty of homemade pumpkin pie, too!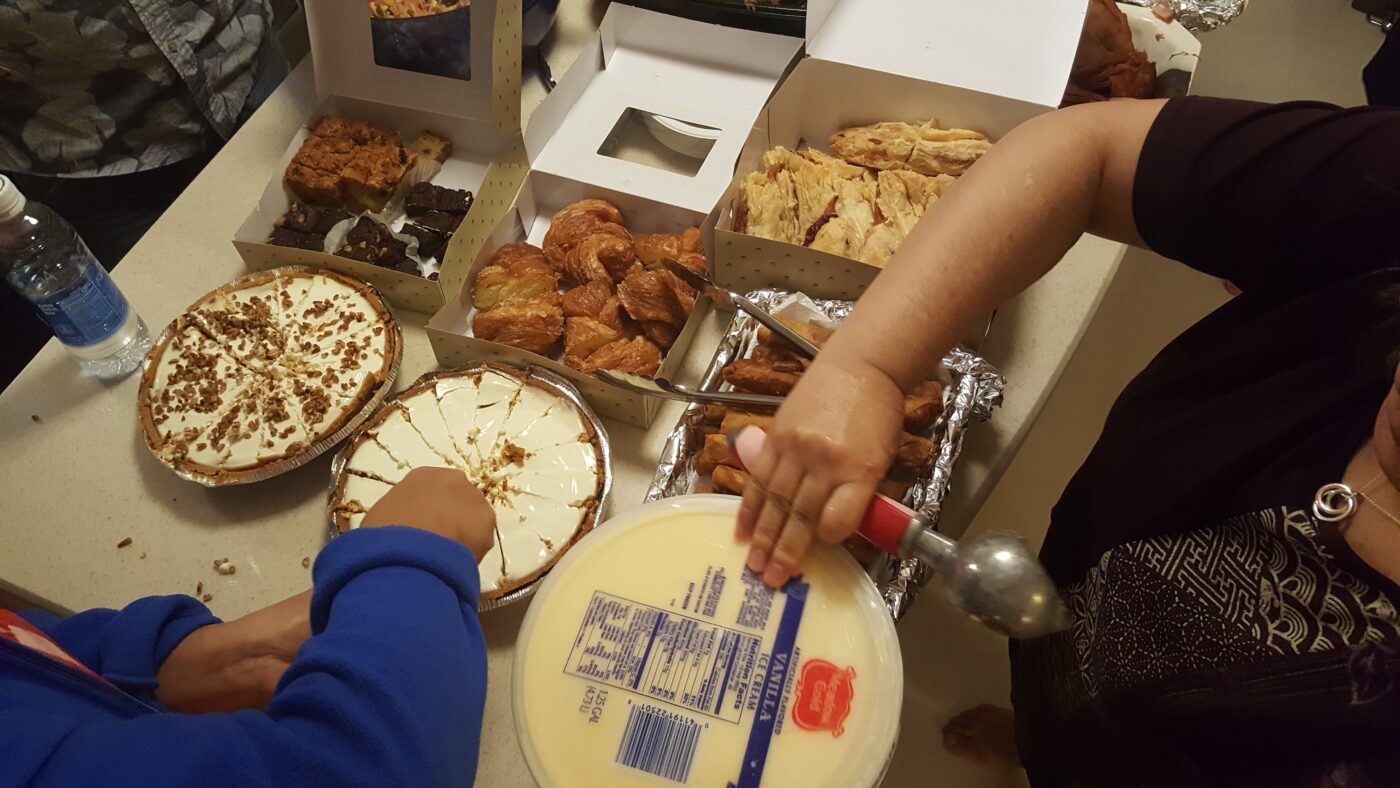 Our Thanksgiving Day traditions
Hugs and kisses are essential in Hawaii's local culture. When friends and family enter our door, everyone is greeted with a hug and a kiss on the cheek. If you're holding a dish, you make a beeline to the kitchen so we can make some space or store it in the fridge to keep it cold.
My grandparents are always the first to come and we make sure to have them settled in the living room where they have the best view of the TV and a platter of appetizers (we call them pupus here in hawaii). Sitting space quickly fills up all over the house so we're sure to bring out the extra stools and desk chairs all around the house.
Everyone has a fantastic time chatting, revisiting memories, and making new friends. Particularly Grandpa loves to review his genealogy chart every year, even tracking our extended family who still live in Japan, China, Taiwan, and the other Hawaiian Islands. He brings pictures and we set up a slideshow for him and sing traditional Japanese folk songs that remind him and Grandma of their younger days.
It's a wonderful time of the year and like every other family out there who celebrates Thanksgiving, we have a wonderful set of traditions to remind us of how thankful we need to be for others and the gifts we've already received.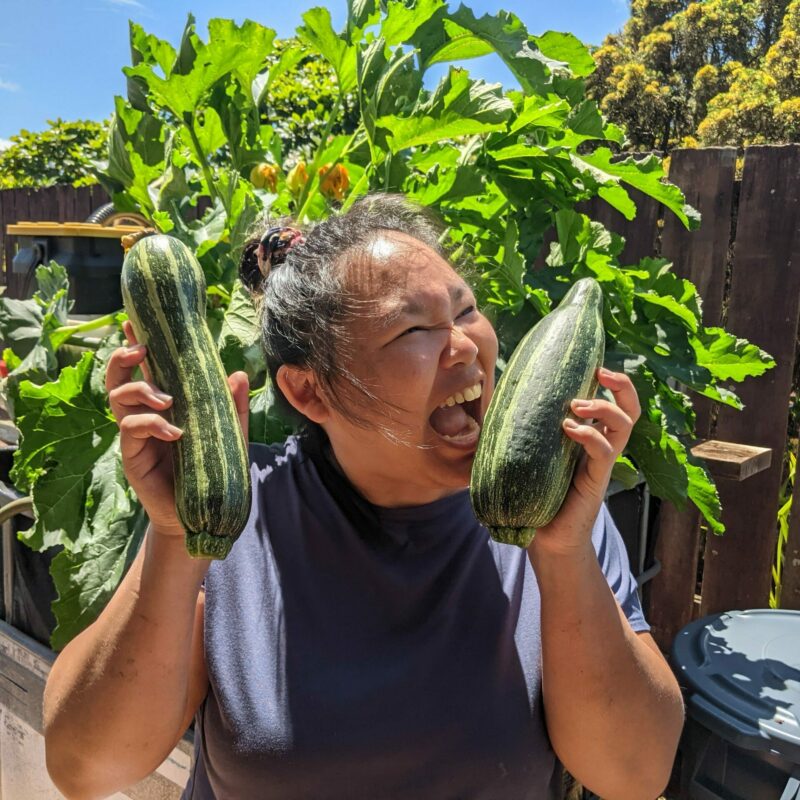 Learn more about living in Hawaii!