If you're in Hawaii from January thru March, make sure you put "whale watching in Hawaii" on your to-do list. Humpback whales visit our warm island waters November thru May for birthing and courtship, with the peak season being January thru March. Whales can be seen on dinner cruises, whale watch cruises, oceanside hikes and even from shore. These annual visitors have almost no fear and often come into the shallows where you can easily spot them playing, breaching and even waving goodbyes with their tails. It wasn't too long ago that a baby whale came into a harbor and played among the docked boats splashing passersby with its water spout.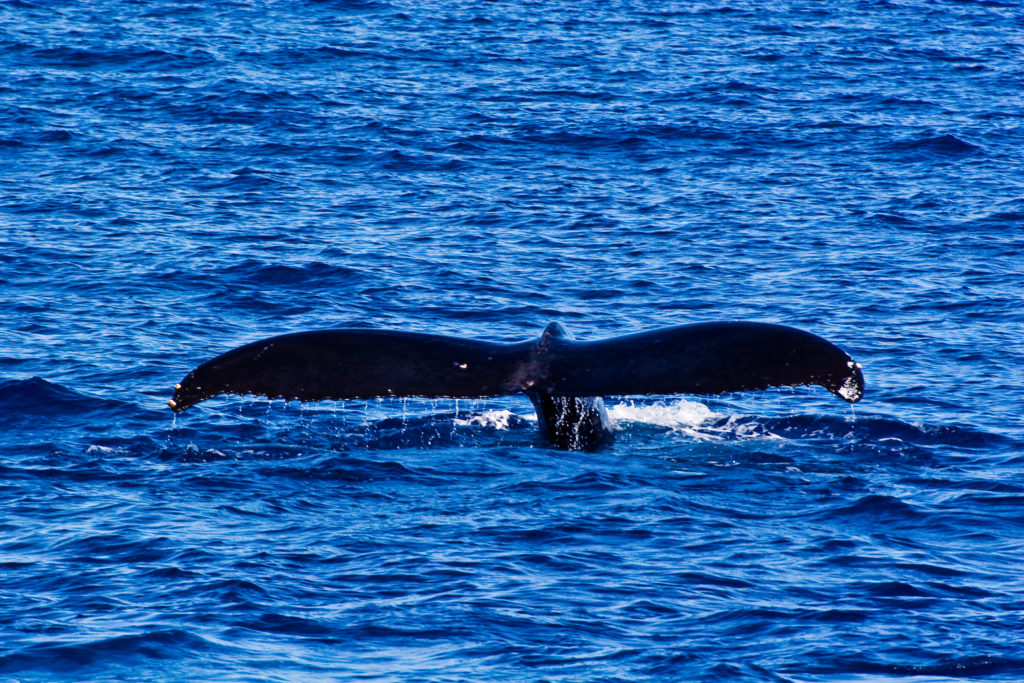 A cruise is a wonderful option if you want to get close and personal with the whales and see them in their element. Legally ships are not allowed to get too close and disturb their natural behavior; however, it's certainly close enough especially when the whales decide to play. With just three powerful pumps of their tail, they can shoot themselves out of the water and make a big splash. My favorite whale moment that I've been lucky enough to witness was a Mom and her just-born calf performing various jumps and dips in unison. For survival, the Mother teaches every single movement as soon as the baby is born, similar to a mama deer getting her foal to stand up as soon as possible. It was a magical moment where the calf would mimic every different movement just seconds after its Mother.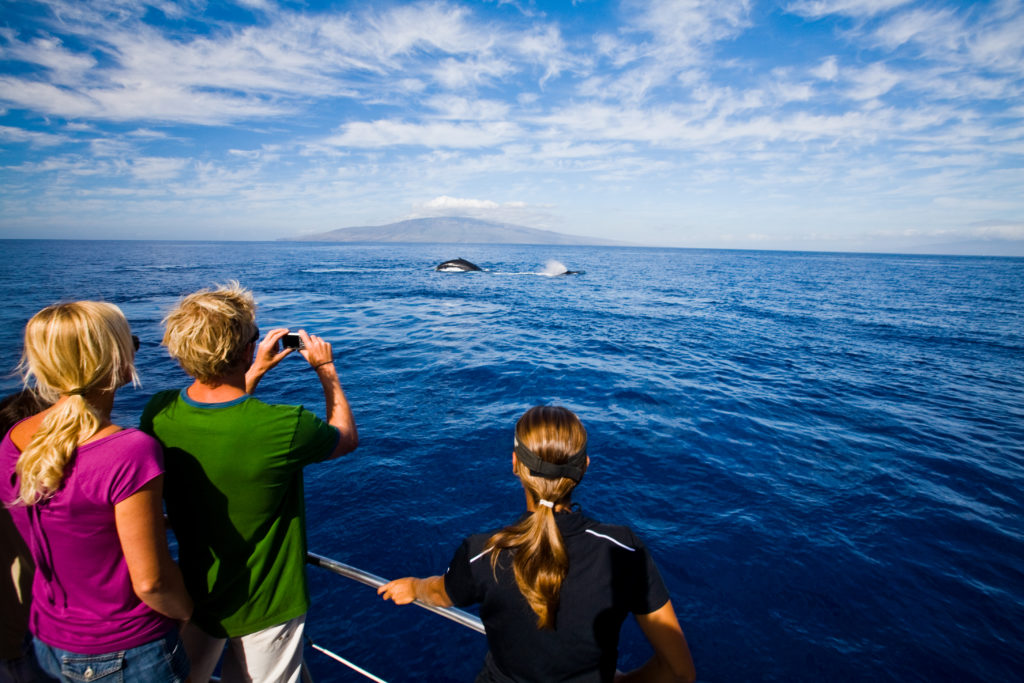 Whale watching in Hawaii is a relaxing activity and if you've got free time during the peak season, you can easily get a reservation for a whale tour or take a walk where whales are commonly spotted. It's a very cool experience to see these magnificent animals in action and cruising along our warm Hawaiian waters.
If you're looking to do a hike while whale watching, look into the popular Makapuu lighthouse trail. Whales can commonly be seen breaching from here during whale watching season. I personally feel that another great place to see whales is Maui. There are some fantastic ocean side trails that you can do there and your eyes naturally scan the ocean that much more.
Related Links
If you're headed to the Big Island, you'll find this post on Humpback whales extremely useful. Even if you're going to a different island, you may still want to give this post a try since there are a lot of bonus tips such as how to hear whale song while snorkeling or swimming – something I totally want to try next!
Big Island visitors can head to this whale watch tour that will be fun for the whole family during mid-morning hours. If you're more of a sunset cruise type of person, consider Maui's sunset whale watch cruise that will allow you to view whales with a beautiful sunset as your backdrop. For those of you who love dolphins, tours that focus on dolphins is the way to go like this Ko Olina dolphin watch – if it's peak whale season, there's a high chance you'll see plenty of whales!