UPDATE: Hawaii Volcanoes Jaggar Museum is closed due to the recent lava eruption.
Hawaii Volcanoes National Park will definitely be one of the highlights of your trip if you're headed to the Big Island. It's a national park that is completely different compared to all of the other national parks in the world. There are no lush green mountains and crystal-clear waterfalls here. Instead, what you'll find is a wide landscape of lava fields that illustrate clearly the impact lava has truly had on the Hawaiian islands. Be prepared for steam vents, lava tubes, petroglyph fields, hikes and if you're really lucky, running lava! Coming to this park will certainly remind you of the power that Mother Nature holds over all of us.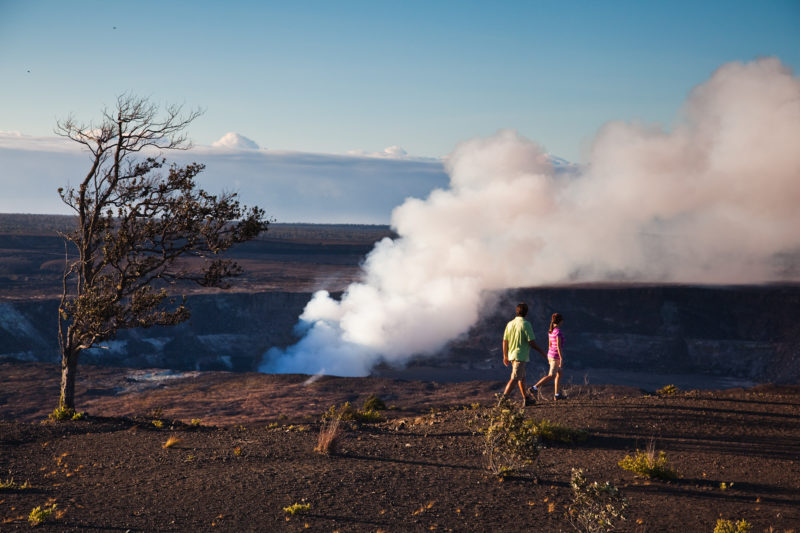 Some visitors squeeze this whole park into a few hours, while others stretch it out over a few days. If you can fit it into your itinerary, I highly recommend visiting this place at least twice: once during the day and once at night. For your night viewing, plan on getting to Jaggar Museum for sunset so that you can view the transition from daytime to twilight. The colors blend fantastically and once it turns dark, you'll be in for a real treat for your viewing of the Halemaumau crater.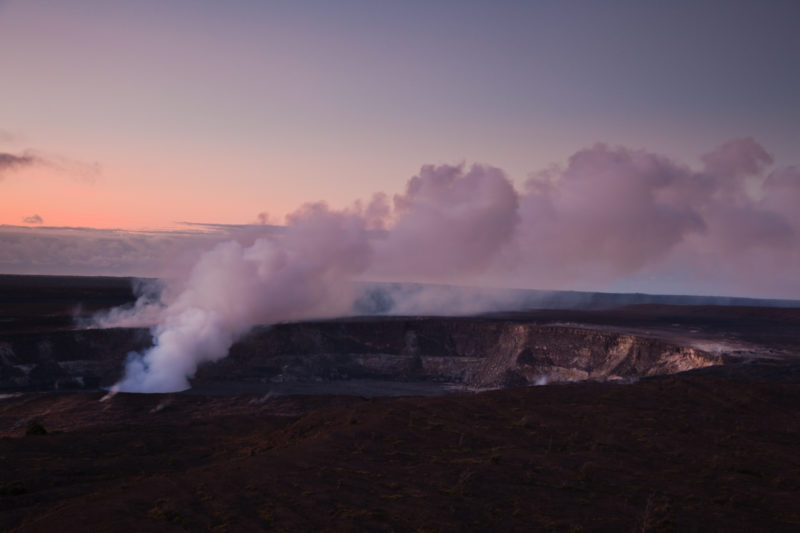 Because of the isolation in this area, star viewing is fun especially if you packed that gigantic lens in your luggage. You'll get plenty of beautiful shots with the starry night sky as a back drop for the crater. If you're really lucky, the red and orange glow will be extra bright and you may even catch a glimpse of the mysterious Hawaiian volcano goddess, Pele, who sometimes shows her face in the lava or rising smoke in this national park.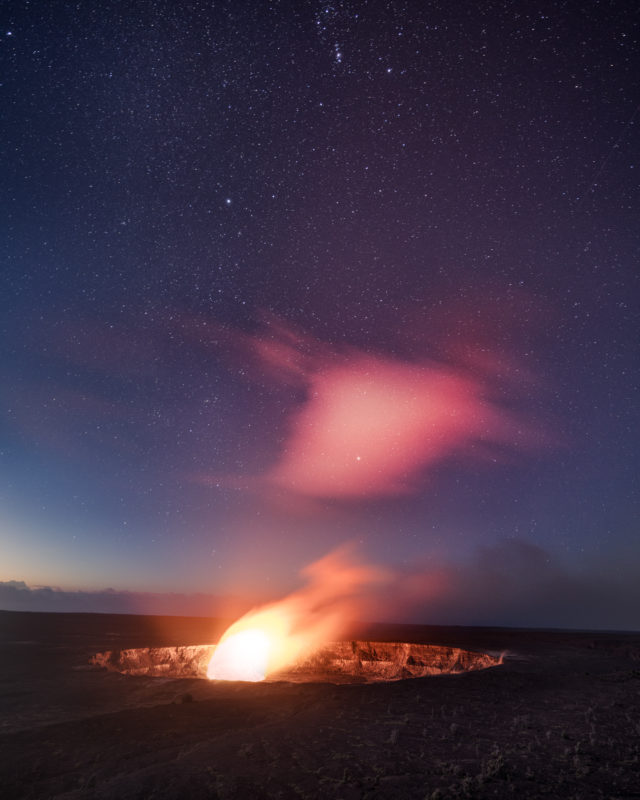 Now that's what I call a real "glow-in-the-dark" experience! The view here is so beautiful that I can easily make room to visit Halemaumau Crater at night. It's absolutely breathtaking and well worth it to see this nightly display by Pele. If you can't make it at night, consider visiting this lookout early in the morning instead. The park itself is open 24 hours including holidays so you'll still get that glowing view (visitor centers have closing times). Plus, you get to enjoy the sunrise and maybe a hike during the cooler, early morning instead of the hotter afternoon.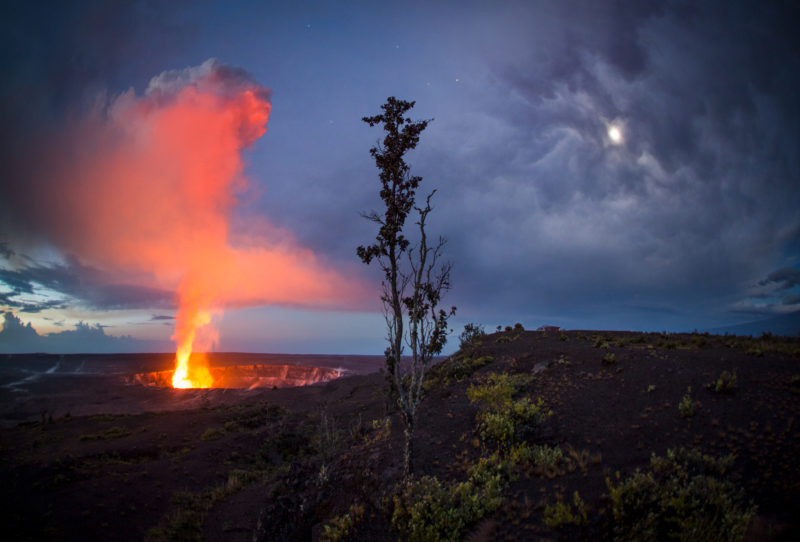 Halemaumau crater and Jaggar Museum are not the only things to be looking at during your visit to this vast national park. There are several incredible hikes depending on what you want to see, free ranger-led tours at the visitor centers, neat camping and lodging grounds, biking paths and the park also hosts some terrific events and celebrations so be sure to check their website for updates.
Local tip: Before your trip to Hawaii, be sure to check the status of the volcano every few days. That way you'll be notified of any big changes that may interfere with your whole itinerary for the Big Island. You'll also get an idea of whether or not running lava will be visible during your stay.
Things To Do
Managing your schedule can be difficult by yourself especially when you really want to come back to see the Halemaumau crater at night. The Deluxe Volcano Glow Tour on the Big Island is a fantastic day tour that ends with Halemaumau, a nice local dinner and star gazing on the way back.
There's also a Volcano Explorer Tour with a wine tasting along with the night viewing that will really make that night time glow special. Or, if you want to get outside, then the Sunset Hike through off the beaten paths is a lot of fun.