This post may contain affiliate links, which means I'll earn a small commission if you purchase something through these links. You won't pay any extra; instead, you'll be helping Aloha With Love to thrive. Thank you! Learn more.
COVID-19 has affected many of Hawaii's businesses and events. Please double check their dates and times before you go or make plans. Visit HawaiiCOVID19.com for more information.
--
It's Science, Really…
We all know that turtles are reptiles – there's no question about that. And, reptiles are well known for lazing about in the sun because they are cold-blooded. We see this all the time at the zoo, in our yards, out hiking and most certainly at black sand beaches! The color black retains heat far longer than any other color, which is why the Big Island is THE PLACE for turtle watching. Head to the black sand beaches on the Big Island where you may encounter a dozing sea turtle.
Local Tip: I really love Punaluu beach on the Big Island for seeing turtles. They aren't shy and are used to people coming up to take a look. The beach itself is also gorgeous.
While turtles are commonly seen, be aware that there are several legal and cultural rules that surround the honu (that's what we call them here). Make sure to read my local tips on what to do when you see a Hawaiian honu or a Hawaiian monk seal.
Aloha with love,
Amy
Looking For More Animals On The Big Island?
Big Island is probably my favorite island when it comes to watching animals in the wild. In the water you have the incredible swimming with manta rays snorkel and swim tours, which I highly recommend – you can't really do this on the other islands. And if you want to watch dolphins (or even swim with them), these dolphin tours are a loads of fun.
Bird watchers will also find their paradise on the Big Island. I've also got plenty of tips to see the endangered nene goose and the shy and mysterious pueo (Hawaii's only native owl).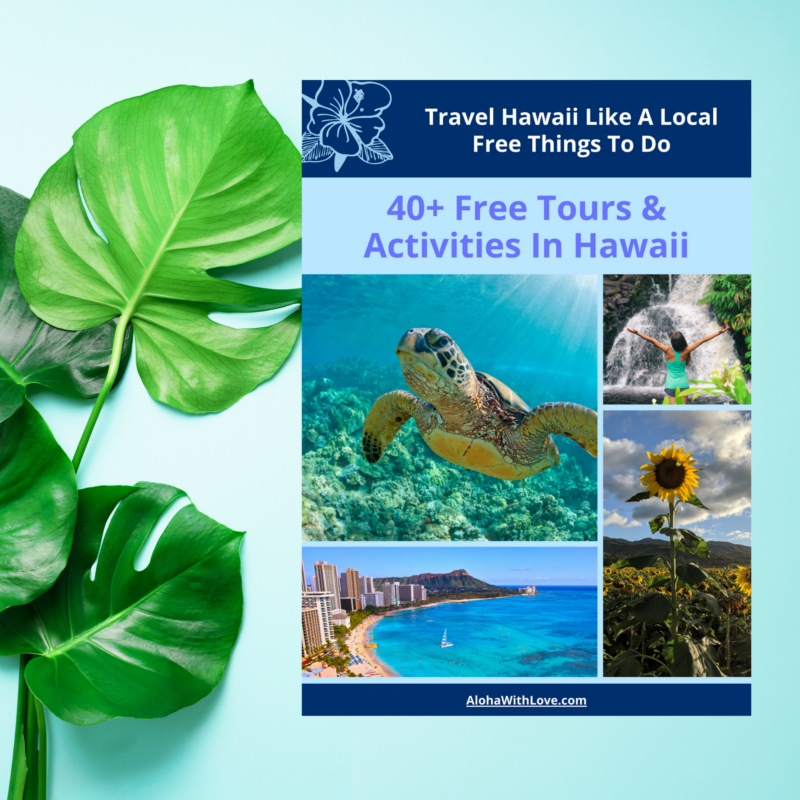 Want to go on a free tour in Hawaii?