This post may contain affiliate links, which means I'll earn a small commission if you purchase something through these links. You won't pay any extra; instead, you'll be helping Aloha With Love to thrive. Thank you! Learn more.
COVID-19 has affected many of Hawaii's businesses and events. Please double check their dates and times before you go or make plans. Visit HawaiiCOVID19.com for more information.
--
A trip to Hawaii often requires a lot of planning. For many of you, your Hawaii vacation is going to be a once-in-a-lifetime experience and it would help if everything was perfect. Whether this is a family trip or a romantic escape for two, here is everything you need to know about traveling to Hawaii (from a local's point of view!).
Aloha with love,
Amy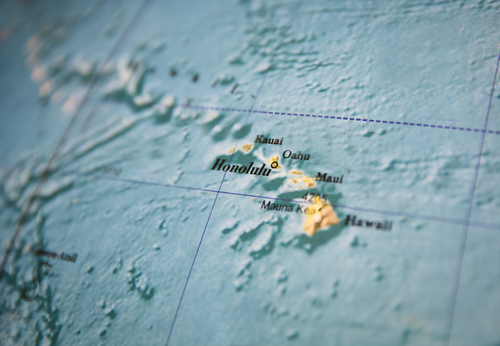 Planning your trip to Hawaii
If you've done zero research on Hawaii, then you'll want to read this section to get a good idea of what you need to know before you go. I was once a cashier at Dole Plantation and a couple came up to me with a well-used map asking me where was Dole Plantation on the map…they were shocked when I informed them that the map they'd been using this entire time was of the Big Island (aka Island of Hawaii)…we were on Oahu island.
6 Hawaiian islands
There are over 100 islands in the Hawaiian Island chain. 8 of those are called the major Hawaiian Islands, and 6 of those are easily visitable by plane. So the first thing you'll want to decide is which of the 6 islands you plan to visit for your trip to Hawaii. In order of popularity in my opinion:
Read More: Best Hawaiian Island To Visit And The Best Time To Go
Read More: Best Hawaiian Island To Visit For Kids
Transportation
There are so many ways to travel to, from, and within Hawaii, but it really depends on which islands you'll be going to. Hawaii's "major" airports that most visitors travel to are on Oahu, Maui, the Big Island, and Kauai. So keep that in mind as you plan out your Hawaii travel itinerary.
Read More: Guide To Island Hopping The Hawaiian Islands
Book Now: Airport transfers and services
Flying
Most visitors will fly into Hawaii via the Honolulu International Airport on Oahu, even if your final destination is another island. I suggest reading my guide on what to expect at Honolulu International Airport so that you aren't taken by surprise especially if you plan on island hopping as soon as you arrive. Currently, Hawaiian Airlines and Southwest Airlines take up most of the competition of island-to-island flights. But, there are smaller airlines that can help you out if you're on a budget and don't mind riding small planes.
Read More: Flying From Boston To Honolulu On Hawaiian Airlines
Rental cars and buses
In general, if you want to travel by bus, Oahu is the only island that makes sense to do so. The other islands for the most part do have their own bus systems, but the schedules are spotty and usually aren't frequent enough to justify Hawaii travel by bus. If you want more rental car options on the other islands, read my Oahu car rentals post as I have some app suggestions that might work for you.
Read More: Oahu Car Rentals: Budget, Transportation, And How To Save
Cruises
We have many snorkeling cruises, sunset cruises, and whale watching cruises in Hawaii, but these usually take you out for a few hours and bring you back to the same spot. One solution is to book an inter-island tour that will take you out to explore a different island and bring you back at the end of the day. A few popular Hawaii travel combinations are Maui and Lanai (they're close to each other) and Oahu with either Maui, Kauai, or the Big Island.
Ferries
Hawaii currently doesn't have an inter-island ferry. Once in a while, we'll hear news about the Hawaii Superferry coming back on the table, but since they closed down in 2009 discussions have flopped. However, there is a small ferry operation between Maui and Lanai. Lanai is a great day trip option if you're on Maui so it's something to consider if you want to add another island to your Maui, Hawaii travel itinerary.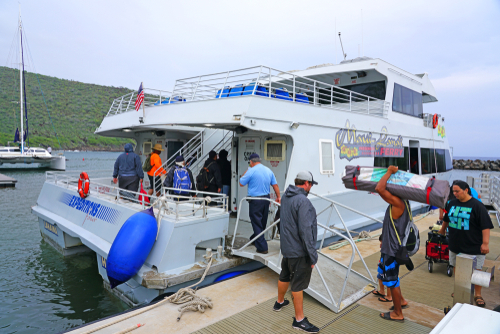 Hawaii travel on a budget
Is it possible to travel Hawaii on a budget? I think so. Apart from your ticket and accommodation, it's entirely possible to fill up your Hawaii travel itinerary with free or affordable activities that won't empty your wallet. Hawaii has plenty of "cheap eats" especially if you're a foodie and like trying different foods. Here are a few more things that will help you save some money:
Read More: Oahu Budget – 7 Days At $50 A Day
Hawaii accommodation
At some point you'll have to decide on accommodation and it's better that you get this done as soon as possible so that you can reserve a great place without scrambling last minute.
Hotels and resorts
Every island except for Molokai has at least one large hotel or resort. You'll recognize the big players such as Hilton, Four Seasons, Marriott, Hyatt, and even Disney. These large hotels are like playgrounds complete with pools, shopping, restaurants, entertainment, and beach access. Yes, they're more expensive, but you get what you pay for: service, convenience, and more often that not an ocean view.
Read More: A Local's Guide To Waikiki Hotels And Why You'll Love It (Or Hate It)
Hostels
Compared to traveling in Japan, China, South Korea and Thailand (which I have a lot of experience in), Hawaii doesn't have a lot of hostels, but they do exist! So if you plan on saving money by booking a hostel, book early! I mean several months in advance early. Because space runs out quick and once they're gone you'll have a hard time finding anything cheaper.
Rentals
Vacation rentals and booking platforms like Airbnb have been growing in popularity and Hawaii is no different. Some common perks that sometimes come with vacation rentals in Hawaii are free snorkel gear and boogie boards stored in the house that you can use for free and bicycles you can ride to explore the neighborhood you're in.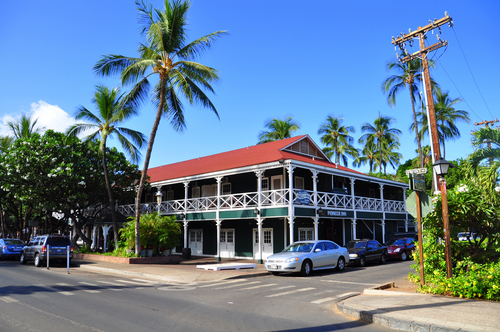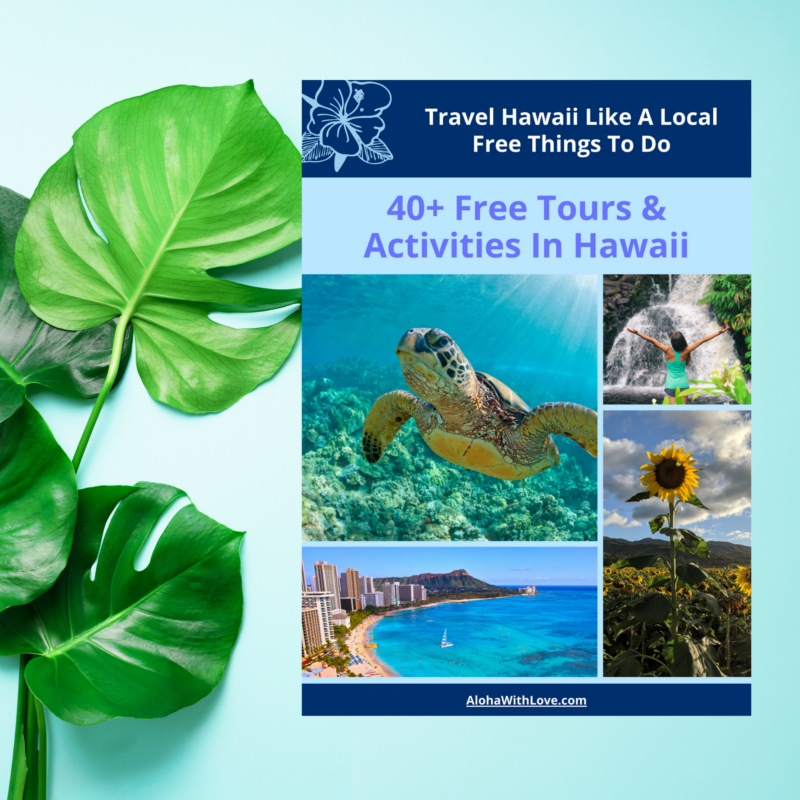 Want to go on a free tour in Hawaii?
Attractions in Hawaii
There are so many things to do in Hawaii: Museums, farms, surf lessons, snorkeling, luaus, tours…the list goes on.
Budget travelers: Visit Hawaii Activities for over 600+ tours and activities in Hawaii. I especially like shopping on this website because they've always got some tours on sale (sometimes up to 50% off!).
Self-guided travelers: If you'd rather explore Hawaii at your own pace and not pay for a tour guide, check out the self-guided Shaka Guide audio tour apps that are downloadable for your iOS or Android device. The storytelling on the app is a lot of fun and I love that it's a great budget option for a socially-distanced tour.
Recommended tours: Visit Aloha With Tours for a carefully curated selection of over 45+ tours and activities that I personally recommend.
Free things to do in Hawaii: If you need a list of free tours, shows, and activities to add to your Hawaii travel itinerary, sign up for updates so I can send you my checklist.
Oahu
A few top Oahu attractions that you shouldn't miss is Diamond Head State Park, Pearl Harbor, the North Shore, shopping at Ala Moana, and the Makapuu Lighthouse Trail.
Maui
Maui is famous for the road to Hana and Haleakala National Park. But I recommend you add a visit to historic Lahaina Town to your Hawaii travel itinerary, too.
Big Island
There are so many things to do on the Big Island that's it's difficult to list them all. But make sure you make a visit to the Hawaii Volcanoes National Park, see some waterfalls, and hike at least a couple of coastal or rainforest trails.
Kauai
Kauai runs at a much slower pace, but it's a great place to see the outdoors. You'll want to see the Na Pali cliffs and spend some time at Waimea Canyon (aka the Grand Canyon of the Pacific). Hanalei is also a very picturesque and quaint town that I recommend you visit at least once.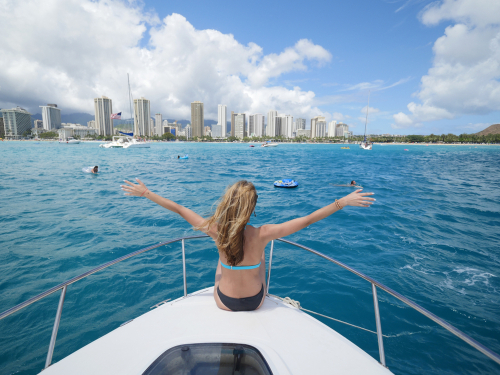 Hiking in Hawaii
There is plenty of hiking to do in Hawaii and each island is a little different from the next. The type of hikes really depend on the island itself. Some islands are very wet (Kauai), some areas are really dry (Kona, Big Island), and some are great for waterfalls (Maui). To keep it short (in my opinion):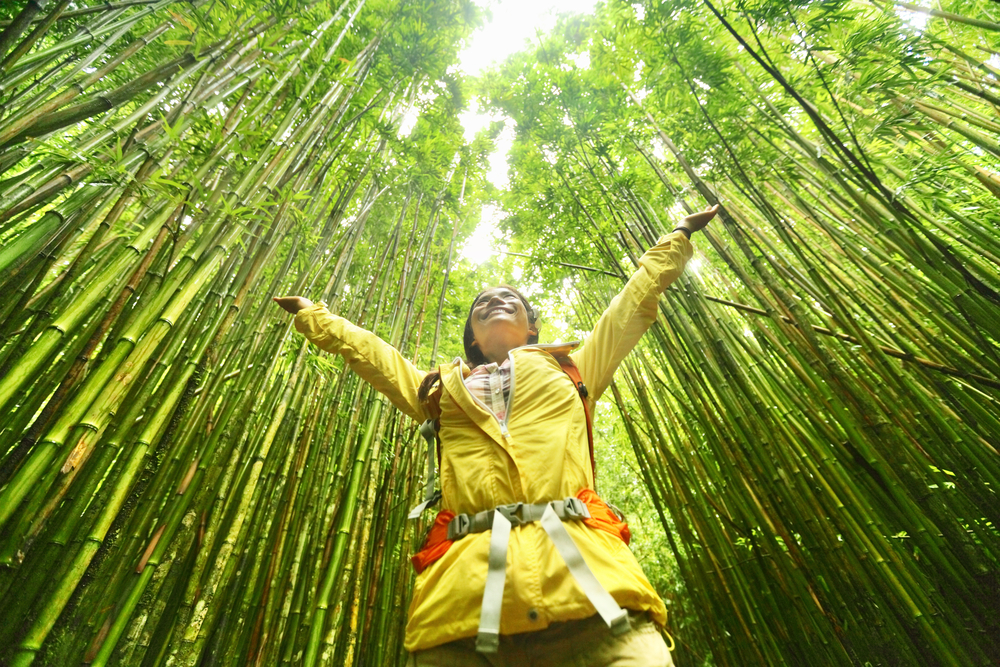 Seasonal events
You might think that Hawaii is warm all year round, but in reality we have all kinds of weather here besides "tropical and sunny." Some places like Kona on the Big Island are hot and dry like a desert while Kauai is known as the wettest island. We even have a humpback whale watching season which officially runs from November thru May and plenty of cultural celebrations and events that happen once a year.
Climate
Many places around the world have 4 seasons, but Hawaii tends to have a longer summer and winter, and shorter spring and autumn. Keep in mind that this also depends on which island and where you are. To me, summer are those hot, hot days where I try to stay indoors, seek the shade, and wear lots of sunscreen. Winter on the other hand is when I close the windows all day and sleep with another blanket – and this is Central Oahu, which is relatively average in terms of temperature change.
Learn more about the weather will be like during your Hawaii travels:
Seasonal
Winter is a big month for seasonal events in nature. November thru May is officially whale watching season, but my favorite months for whale watching runs from December thru March, with February being the sweet spot in my experience.
Winter is also important for surfers. If you want to catch some surfing competitions, Oahu's North Shore is where you'll want to be in December. Maui's Peahi Beach (aka Jaws) is also famous for its enormous waves and daredevil big wave riders. Don't worry if you plan on taking surfing lessons during your Hawaii travels – surfing for beginners and other watersports is available all year round and your instructor will know the best place to take you.
Read More: Where The Monster Waves Roam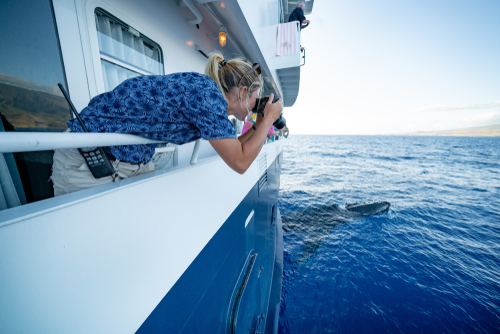 Eating when traveling Hawaii
I love to eat when I travel. There's no better way to explore a different culture than through their food. Here are some food guides that you can check out:
Oahu
Maui
How to be safe in Hawaii
Safety articles are usually ignored when doing research for a trip, but they're equally important since they highlight dangerous situations and signs you need to be aware of while on vacation. Here are a few safety articles to help you navigate your way in Hawaii while avoiding danger.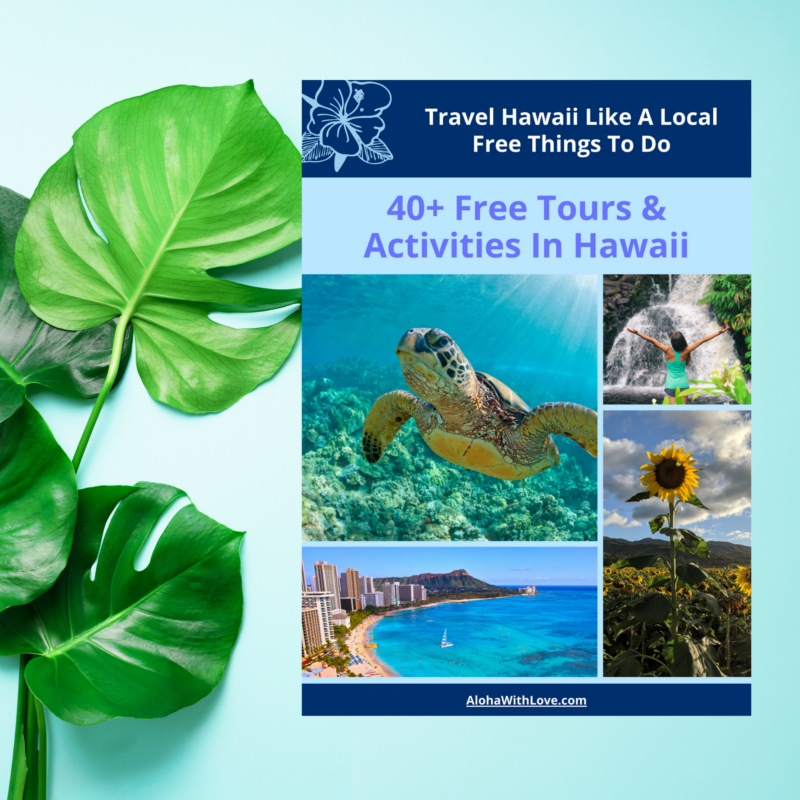 Want to go on a free tour in Hawaii?