This post may contain affiliate links, which means I'll earn a small commission if you purchase something through these links. You won't pay any extra; instead, you'll be helping Aloha With Love to thrive. Thank you! Learn more.
COVID-19 has affected many of Hawaii's businesses and events. Please double check their dates and times before you go or make plans. Visit HawaiiCOVID19.com for more information.
--
A trip to Hawaii requires a lot of planning. Your Hawaii vacation is going to be a once-in-a-lifetime experience and it would be great if everything went perfect, right? Whether this is a family trip or a romantic escape, here is everything you need to know about traveling to Hawaii (from a local's point of view!).
Aloha with love,
Amy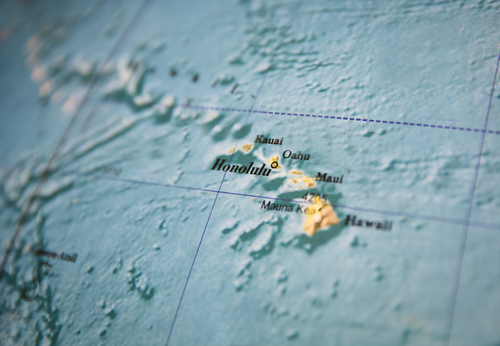 Choosing the right Hawaiian Island
Which Hawaiian Islands can you visit?
There are over 100 islands in the Hawaiian Island chain. 8 of those are called the major Hawaiian Islands, and 6 of those are easily visitable by plane. So the first thing you'll want to decide is which of the 6 islands you plan to visit for your trip to Hawaii. In order of popularity in my opinion:
Flying into or out of Hawaii
Most visitors will fly into Hawaii via the Honolulu International Airport on Oahu, even if your final destination is another island. Currently, Hawaiian Airlines and Southwest Airlines take up most of the competition of island-to-island flights. But, there are smaller airlines that can help you out if you're on a budget and don't mind riding small planes.
Book Now >> Airport transfers and services
Hawaii transportation
Transportation varies from island to island. Oahu has the most options when it comes to getting around. Maui is decent, Big Island and Kauai are a hit-and-miss, while Molokai and Lanai most definitely requires a vehicle. I've written several transportation guides for each of the major Hawaiian Islands:
Transportation guides
Oahu transportation: In general, if you want to travel by bus, Oahu is the only island that makes sense to do so. The other islands for the most part do have their own bus systems, but the schedules are spotty and usually aren't frequent enough to justify Hawaii travel by bus. If you want more rental car options on the other islands, read my Oahu car rentals post as I have some app suggestions that might work for you.
Read More >> Oahu Car Rentals: Budget, Transportation, And How To Save
Maui transportation: Maui has a decent bus system, but the main attractions you'll most certainly need a car for is when you explore Mt. Haleakala and the Road to Hana. I've actually written two transportation guides for Maui. Traveling Maui without a car is a common question I get so check that post out if you're wondering what it's like. For additional information on rental cars and rules, the regular transportation guide will answer any questions you may have.
Read More >> How To Get Around Maui Without A Car
Read More >> Getting Around Maui And Transportation Tips
Big Island transportation: The Big Island is best with a rental car, but there are buses, shuttles, and bikesharing opportunities in certain towns. You'll find that most alternative transportation options can be found in Kailua-Kona or Hilo.
Read More >> How To Get Around The Big Island
Kauai transportation: Kauai is another island that's best explored with a car. But if you're on a budget, there are a couple of free shuttles and ridesharing options available to you.
Read More >> Getting Around Kauai And Transportation Tips
Molokai and Lanai transportation: I've decided to not write a transportation guide for Molokai and Lanai because you need a car here in order to explore. I spent my summers growing up on Molokai and we used a car to go out to eat, visit "downtown", shop for groceries, go to the beach, or visit someone's house. Both islands don't have public transportation and there are no ridesharing or carsharing services. You might be able to find somebody who's renting out their vehicle on Craigslist or Turo, but don't hold your breath. There are car rental services near the airport, so getting a rental shouldn't be difficult.
Safety in Hawaii
Safety articles are usually ignored when doing research for a trip, but they're equally important since they highlight dangerous situations and signs you need to be aware of while on vacation. Here are a few safety articles to help you navigate your way in Hawaii while avoiding danger.
Hawaii accommodation
At some point you'll have to decide on accommodation and it's better that you get this done as soon as possible so that you can reserve a great place without scrambling last minute.
Hotels and resorts
Every island except for Molokai has at least one large hotel or resort. You'll recognize the big players such as Hilton, Four Seasons, Marriott, Hyatt, and even Disney. These large hotels are like playgrounds complete with pools, shopping, restaurants, entertainment, and beach access. Yes, they're more expensive, but you get what you pay for: service, convenience, and more often that not an ocean view.
Read More: A Local's Guide To Waikiki Hotels And Why You'll Love It (Or Hate It)
Hostels
Compared to traveling in Japan, China, South Korea and Thailand (which I have a lot of experience in), Hawaii doesn't have a lot of hostels, but they do exist! So if you plan on saving money by booking a hostel, book early! I mean several months in advance early. Because space runs out quick and once they're gone you'll have a hard time finding anything cheaper.
Rentals
Vacation rentals and booking platforms like Airbnb have been growing in popularity and Hawaii is no different. Some common perks that sometimes come with vacation rentals in Hawaii are free snorkel gear and boogie boards stored in the house that you can use for free and bicycles you can ride to explore the neighborhood you're in.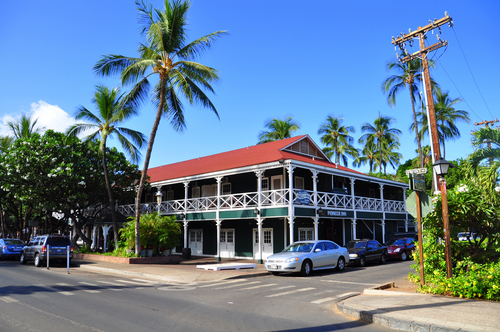 Things to do in Hawaii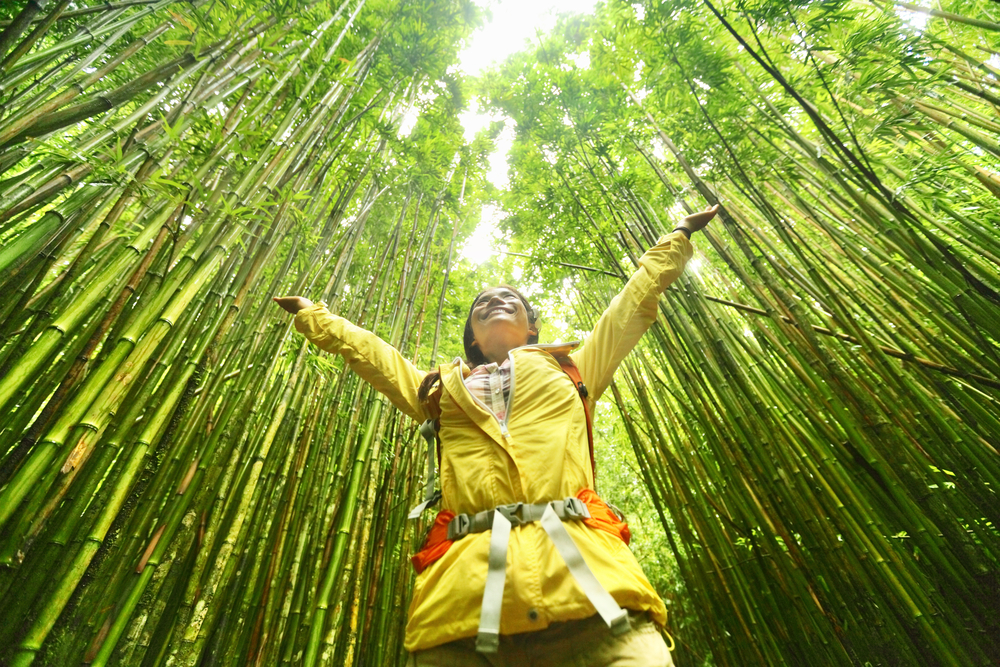 Beaches
Hiking
There is plenty of hiking to do in Hawaii and each island is a little different from the next. The type of hikes really depend on the island itself. Some islands are very wet (Kauai), some areas are really dry (Kona, Big Island), and some are great for waterfalls (Maui). To keep it short (in my opinion):
Tours and attractions
Things you shouldn't miss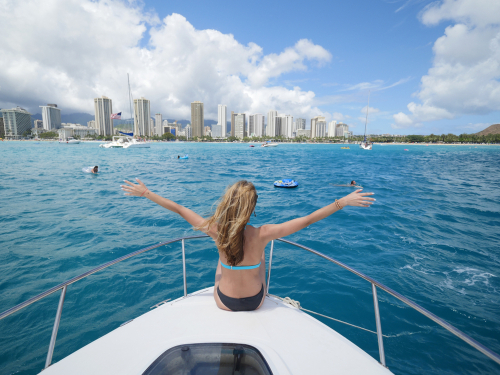 Seasonal events
You might think that Hawaii is warm all year round, but in reality we have all kinds of weather here besides "tropical and sunny." Some places like Kona on the Big Island are hot and dry like a desert while Kauai is known as the wettest island. We even have a humpback whale watching season which officially runs from November thru May and plenty of cultural celebrations and events that happen once a year.
Climate
Many places around the world have 4 seasons, but Hawaii tends to have a longer summer and winter, and shorter spring and autumn. Keep in mind that this also depends on which island and where you are. To me, summer are those hot, hot days where I try to stay indoors, seek the shade, and wear lots of sunscreen. Winter on the other hand is when I close the windows all day and sleep with another blanket – and this is Central Oahu, which is relatively average in terms of temperature change.
Learn more about the weather will be like during your Hawaii travels:
Seasonal
Winter is a big month for seasonal events in nature. November thru May is officially whale watching season, but my favorite months for whale watching runs from December thru March, with February being the sweet spot in my experience.
Winter is also important for surfers. If you want to catch some surfing competitions, Oahu's North Shore is where you'll want to be in December. Maui's Peahi Beach (aka Jaws) is also famous for its enormous waves and daredevil big wave riders. Don't worry if you plan on taking surfing lessons during your Hawaii travels – surfing for beginners and other watersports is available all year round and your instructor will know the best place to take you.
Read More: Where The Monster Waves Roam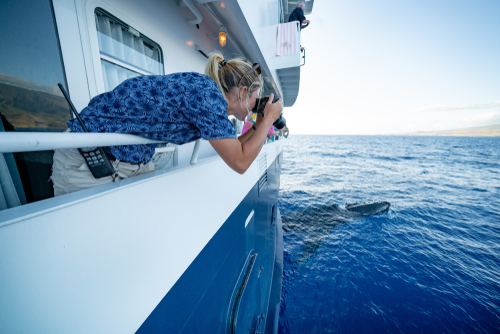 Eating and drinking on Hawaii
I love to eat when I travel. There's no better way to explore a different culture than through their food. Here are some food guides that you can check out:
Farmers' markets
Bakeries and desserts
Hawaii on a budget
Is it possible to travel Hawaii on a budget? I think so. Apart from your ticket and accommodation, it's entirely possible to fill up your Hawaii travel itinerary with free or affordable activities that won't empty your wallet. Hawaii has plenty of "cheap eats" especially if you're a foodie and like trying different foods. Here are a few more things that will help you save some money:
Read More: Oahu Budget – 7 Days At $50 A Day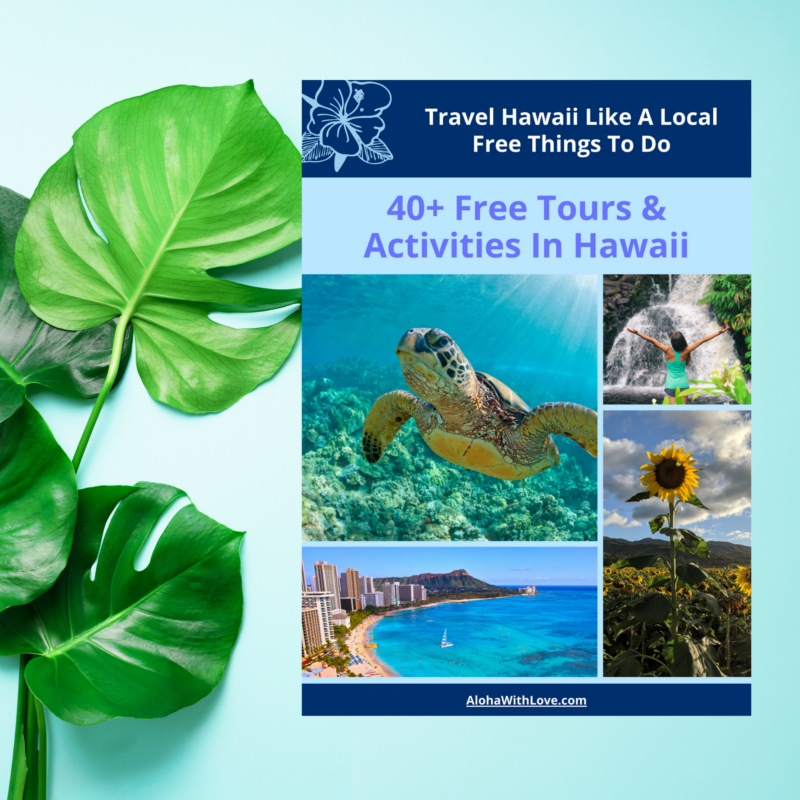 Want to go on a free tour in Hawaii?