This post may contain affiliate links, which means I'll earn a small commission if you purchase something through these links. You won't pay any extra; instead, you'll be helping Aloha With Love to thrive. Thank you! Learn more.
COVID-19 has affected many of Hawaii's businesses and events. Please double check their dates and times before you go or make plans. Visit HawaiiCOVID19.com for more information.
--
There are so many variations of delicious Hawaii recipes out there so I decided to create a hungry guide to help you keep track of them all. I'm on a mission to document my family's recipes – some are local dishes, some are not, but I grew up on all of them here in Hawaii and I want to continue cooking and eating them in the future.
In this guide, you'll find local Hawaii recipes in addition to Japanese, Chinese, Korean, Italian (my brother's forte), BBQ, and "chop suey" (aka a little bit of everything here in Hawaii). I'll even include my solar cooker recipes here because using the sun to cook food in Hawaii's hot weather is just so cool!
Aloha with love,
Amy
Local Hawaii recipes
It's really hard to say what's a local Hawaii recipe because Hawaii is a melting pot of cultures and food. What's local for my Japanese/Chinese family might not be local for my Hawaiian neighbors and vice versa. So I've decided to narrow this list down to dishes that I think most local residents would know and eat at a party or restaurant.
My favorite recipes
My favorite recipes that I grew up on and still love to eat.
Sugar-free Hawaii recipes
Ever since our family discovered Dr. Jason Fung and intermittent fasting, our family has made a huge effort to eliminate sugar as much as possible from our diet. This isn't always possible because you sometimes need at least a little bit of sugar to complement the flavors, but we've pushed the boundary of "how much sugar can we take out" and substituted Truvia or other sweeteners when necessary. Here's a list of sugar-free recipes:
Solar cooking in Hawaii recipes
I've been getting interested with the idea of using the sun to cook. With a basic setup of a black pot, 2 glass bowls, and some mirrors, you can set up a solar cooker that can boil eggs, heat up left overs, and cook soups and stews in just one sunny day. So far, I've tried: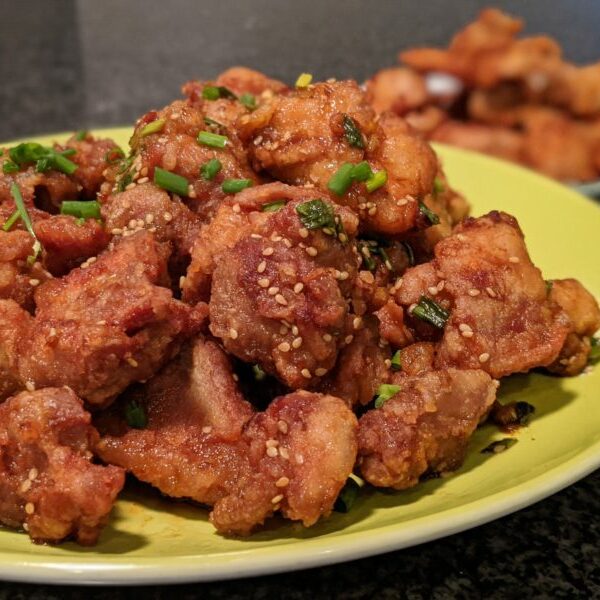 Get my latest recipes with a spoonful of aloha!