This post may contain affiliate links, which means I'll earn a small commission if you purchase something through these links. You won't pay any extra; instead, you'll be helping Aloha With Love to thrive. Thank you! Learn more.
COVID-19 has affected many of Hawaii's businesses and events. Please double check their dates and times before you go or make plans. Visit HawaiiCOVID19.com for more information.
--
It's not a surprise that grocery shopping in Hawaii is expensive. If you aren't shopping local, then everything you're buying is coming from the mainland and that additional cost gets passed down to customers. But there are a few tricks up my sleeve that can help you keep your food costs low. Besides shopping local, there are apps to download, markets to visit, and discounts and coupons to keep an eye out for.
The price you'll pay also depends on the type of grocery buyer you are. Someone who eats a lot of fruits and vegetables will have a significantly different receipt than someone who buys ready-made meals. What it comes down to is where and how you can save money or make changes to your diet if the cost is hurting your wallet.
It also can be difficult to find cultural foods and ingredients. Hawaii has a strong Asian presence so Japanese, Chinese, Korean, Filipino, and Vietnamese foods are easily found. You can also find superettes and local convenience stores catering to neighborhood tastes. But other cultural foods may require extra effort and a longer car ride.
It's also important to note that most of my grocery shopping experience is on Oahu. I'll include my experiences with the neighbor islands, but keep in mind that the grocery shopping is going to be slightly different for each island. Some islands don't have a Costco or Sam's Club, and the smaller islands such as Molokai and Lanai will only have small markets to shop from.
Aloha with love,
Amy
About shopping for groceries in Hawaii
If you're not paying attention to what's in your shopping cart, you'll be doubling your grocery bill. The general strategy for smart grocery shoppers in Hawaii is to visit 2-3 different stores to source the different foods you eat. If you live near a Costco, most likely Costco is where you'll get most of your shopping done. The other two stores are based on convenience, price, and availability of goods.
In our family, my Mom LOVES to go shopping for groceries, so we're usually hitting at least 5 different stores every 2 weeks. We mainly shop at at Costco, Sam's Club, Walmart, Safeway, Long's, Don Quijote, Palama Market, open markets, and farmers' markets. We'll occasionally visit Seafood City, Foodland, and Time's Supermarket, but usually we end up not buying anything.
Mainstream grocery shopping in Hawaii
The best islands for grocery shopping based on variety, convenience, and price is Oahu, Maui, the Big Island, Kauai, Lanai, and then finally Molokai in my opinion. Most of Hawaii's population lives on Oahu and there is a large number of grocery store options available almost everywhere on the island. You can still strategically grocery shop on Maui and the Big Island, but options get decidedly narrower on Kauai and even more so on Lanai and Molokai.
Costco
By far, the most popular place for many local residents to bulk shop for their groceries is at Costco. All are crowded just like their mainland and international locations (I've been to Taiwan's Costco – it's even more crowded) and you can expect similar products for the most part. Costcos in Hawaii do have more local-friendly foods though: there's a dedicated section for our staple white rice, and you can always find Portugese sausage, frozen lau laus and manapua, shoyu (soy sauce), and pineapples. And this is just the tip of the iceberg!
Read more: Oh, the surprises you'll see in Costco Hawaii!
Costco prices tend to be slightly more expensive compared to mainland Costco prices, but I don't think the price difference is that significant (I'm biased though – I live here). Some popular items remain the same such as the $4.99 rotisserie chicken, Costco pizza, and many of the spirits and wines. But other items such as non-local mushrooms, cherries, and avocados will have an obvious price difference. In the frozen foods section, it's a mixed bag – some are the same, some are different, and the price you'll pay depends on your eating and grocery spending habits.
Local tip: Currently for me, Costco is the best place for chocolate-covered macadamia nuts (when I need to buy bulk souvenirs), eggs, nuts like almonds, pistachios, and mixed nuts for snacks, vegetables like romaine lettuce and green bell peppers, fruits like pineapples and melons when in season, and raw chicken for Daisy's meals.
Walmart
While we do the majority of our shopping at Costco, we'll head to Walmart when we need one or two items and don't want to make a big shopping trip. At Walmart, we'll often buy tofu, eggs, milk, and creamer. We really love the price of their vegetables though. The prices are very reasonable for Hawaii and usually competitively priced to Costco's – plus they come in smaller quantities, which is great for us because Costco's huge bags of potatoes and onions tend to rot by the time we get to the bottom of the bag. They would last longer in the fridge, but we have zero room so they go in the pantry.
Safeway
Friday is Safeway Day for my family. We're there almost every week hunting for deals. Download the Safeway app and get into the habit of checking it for good deals. They even give things away for free and we've gone in just to pick up free stuff like ice cream or a bag of potatoes as our evening entertainment (it sounds like I don't have a life, but I promise I do). Sales begin to appear in the middle of the week, but Fridays is when you'll want to really pay attention. They usually have a $5 Friday deal for their chicken which is hugely popular among their older patrons. On Fridays, you'll also want to check their meat section for any good deals, too.
Long's Drug Store
Long's has a smaller grocery section (depending on the branch), but in general you come here for their snacks rather than for groceries. Recently their CVS app has been offering more deals (with the occasional freebie thrown in). What's great about their app is you can earn reward points and use those reward points toward your future purchases. They'll add up especially if you use your local Long's Drug Store as your pharmacy. Check their app on Sundays for new deals.
For a long time now, Foodland has almost always been more expensive to shop at. Which is disappointing since it's a local company here in Hawaii. But if you find yourself shopping here a lot, sign up for their Maikai Card program where you can receive a Maikai rewards certificate when you collect enough points and use as a discount for future purchases.
Times is another grocery store that also tends to have higher prices compared to their competition. Originally a local company, Times Supermarket has changed a few hands and is now owned by Don Quijote (also in Hawaii). Surprisingly though, the prices at Times Supermarket still tend to be on the pricier side while Don Quijote's prices are for the most part reasonable.
Large grocery store with local produce, meals, and snacks. Located in non-touristy areas away from the traveling crowd and marketed toward local residents so it's a great place to check out if you like grocery shopping when you're traveling. It's worth a stop here to pick up a poke bowl with sushi rice.
Farmers' markets and open markets
One of my favorite places to shop for local and fresh fruits and vegetables is at one of the many farmers' markets and open markets that are held across the island. I'm most familiar with my neighborhood farmers' market, but most of them all have a good reputation and are well organized.
Read more: An Oahu Farmers' Markets Guide For Fresh Produce And Food
Whole Foods Market
Classy supermarket with a large range of healthy food options. Usually located in upscale cities where there's a higher demand for healthier food options.
Sack N Save
Large supermarket owned by Foodland with a similar vibe. Similar to Foodland, you can expect quality products and service. Poke is also great here, too.
Whalers General Store
Not all of the are the same, but some of them do carry fruits and vegetables and provide grocery items for the neighborhood, while others are more "touristy" and are more like convenience stores with souvenirs.
Grocery stores on Oahu
Chinatown: My family has been shopping here for local and seasonal fruits and vegetables ever since I was a kid. Located in Downtown Honolulu, this area is also a popular area for foodies since there are so many small and unique restaurants in the neighborhood. But I should also mention that there's also a high number of homeless people here, too. I've never felt threatened though and I feel safe during the day (there's a police station in the heart of Chinatown).
Palama Market: Korean supermarket with plenty of vegetables and fruits used in Korean dishes. There's a lot of banchan (side dishes) made fresh daily and great Korean plate lunches you can order in their casual restaurant section. It's a great place to pick up several side dishes and try the different tastes.
Don Quijote: A large supermarket that's popular among locals for Asian and Mexican ingredients. They also have a great stock of fresh fruits and vegetables, and a large variety of meat. Don Quijote is great if you're looking for a specific kind of noodle, ingredients for a hotpot, or a hot sauce that isn't often sold at your local grocery store. Personally, Don Quijote is one of our favorite grocery stores for its selection of cultural foods and price.
Down To Earth Organic & Natural: Down To Earth has been around in Hawaii since 1977 and is a fantastic place to go if you're looking for organic food. If you're a fan of unique vegan recipes, this is the place to be.
Malama Market Haleiwa: One of the few supermarkets on the North Shore. The other big one is Foodland in Pupukea. So if you're staying on the North Shore and plan to cook your meals, make sure you're close to one of these two grocery stores.
Seafood City Supermarket: Filipino supermarket with a lot of cultural foods and produce. They have a great meat and seafood section.
Shima's Supermarket: A local supermarket located in Waimanalo owned by (and reminiscent of) Times Supermarket.
Marukai Wholesale Mart: Japanese wholesale market owned by Don Quijote with a similar variety in produce.
Mitsuwa Marketplace: I always have fun at this smallish Japanese mart that reminds me of a local grocery store in Japan. Located in Waikiki so it's fairly accessible if you're staying in Waikiki during your stay.
Nijiya Market: Japanese grocery store with a large assortment of fruits, vegetables, and delicious Japanese side dishes and meals. Local tip: One of my favorite hole-in-the-wall Korean restaurants shares the same parking lot with Nijiya Market: Cho Dang Restaurant.
88 Palpal Supermarket: Popular Korean supermarket with a great assortment of Korean foods, banchan (side dishes), and a weekly deal that beats out some of the bigger grocery stores.
Pearl Harbor Commissary: Great prices, huge supermarket, and lots of variety (military only).
Convenience stores: There are several privately-owned convenience stores all around the island each different in their own way. Some cater to a certain ethnicity such as Polynesian or Filipino, so they're worth a look if you're looking for something in particular. A few noteworthy ones are:

Hygienic Store in Kaneohe
Waikane Store near Kaneohe Bay
Kahuku Superette in Kahuku
The most interesting convenience stores for visitors to the state are the Polynesian shops where you can find Hawaiian, Samoan, Tongan, New Zealand, Fijian, and Tahitian food. These usually don't have websites so keep a lookout for them or do a map search. Usually hidden in neighborhoods away from touristy areas.
Grocery stores on Maui
Napili Market: Great all-around market with everything you need including a deli. Despite the smaller selection, the poke is outstanding and sells out often (so get there early).
Island Grocery Depot: Smaller grocery store with a better selection of ethnic foodstuffs if you're looking for something in particular.
Mana Foods: Fun supermarket with plenty of local and organic offerings. Check out their made in Maui section. Located in Paia so add it to your to-do list before you drive out to Hana.
Maui Oriental Market: Small Korean market with a focus on Korean and Asian foodstuffs.
Maui Greens Market: You can find a lot of ethnic items here and I get that old-school atmosphere with produce in the cardboard boxes and products on wooden shelves.
Morihara Store: Small market with a country feel that serves the surrounding neighborhood. Their chili is recommended!
Tutu's Pantry: Not a grocery store, but it needs to be included because it's full of iconic foodstuffs that are made in Hawaii. Definitely worth a stop if you're thinking of gifting some delicious souvenirs back home.
Hawaiian Moons Natural Foods: Plenty of fresh, local, and organic produce with a great deli serving everything from sandwiches to smoothies.
A&E Oriental Foodmart: Great small shop for Filipino products and a nice selection of hot food.
Island Gourmet Markets: A mix between Foodland and ABC stores. The presentation in here is very neat and clean and you get the sense of quality when you walk in. You'll find fruit, vegetables, snacks, alcohol, fresh food made daily, and a lot of souvenir-type items that you can bring back home as gifts.
Hana Ranch Store: Located in Hana with an unassuming grocery store with a small selection of fruits and vegetables (the basics, but enough). Great stop if you're looking for a quick and hot breakfast.
Hasegawa General Store: Cool mom-n-pop shop with a produce section and plenty of hardware items if you need to grab something.
Local Tip: Maui Grocery Service & Delivery is a great local delivery service for your foodstuffs. If you're social distancing, flying in late to the islands, or just want to have more time on the beach while someone else shops for you, this is a great way to do so.
Grocery stores on the Big Island
KTA Super Stores: Great supermarket with a large variety of produce and products.
Island Naturals Market & Deli: Great market that has a little bit of everything. Their fruit section features plenty of exotic fruit if you're looking for something different.
Paradise Mexican Store: Small, old-school shop with a great selection of Mexican foodstuffs.
ChoiceMART: Reasonable prices and a good selection of gluten-free foods.
The Locavore Store: If you want to shop local and support Hawaii's resident farmers, The Locavore Store sources its products from the different islands. My favorite is the cheese section (I love cheese!).
Keaau Natural Foods: Family-owned mom-n-pop shop specializing in natural and organic foods.
Keaau Filipino Food Store: Good selection of Filipino foodstuffs and fresh produce.
Honokaa Country Market: There's a good selection of a little bit of everything from vegetables to meats, but it's their sandwiches that really make this place a winner.
Grocery stores on Kauai
Ishihara Market: Fresh fruit and vegetables and enough foodstuffs to keep you satisfied and cover the basics. They also have a variety of bento boxes and a good poke selection.
Big Save Market: Also owned by Times Supermarket and shares a similar atmoshpere.
Medeiros Farms: If you're looking for eggs and meat all sourced locally, visit Medeiros Farms. They're prices are great for grass-fed beef.
Lawai Market: A little bit of everything including fresh fruit and vegetables and an awesome hot menu.
Kukuiula Market: Small country store with great acai bowls in the back.
Sueoka Store: Great all-around grocery store that's family-owned and has been around for more than a hundred years!
Wailua Meat Company: Another great place to get locally-sourced meat.
Hoku Foods Natural Market: Small grocery store with a focus on food that is healthy and natural.
Island Country Market: Owned by ABC Store, this grocery has a little bit of everything including hot foods.
Papaya's Natural Foods: Grocery shop featuring healthy food.
Healthy Hut Market & Cafe: Great grocery store for those into health food and diets. Lots of healthy options here.
Grocery stores on Lanai
Richard's Market: Awesome selection of everything you need and surprisingly large for such a small island and town.
Pine Isle Market: You can find mostly everything you need here.
Grocery stores on Molokai
Friendly Market Center: Everything you need is available here. Staff are exceptionally friendly.
Kualapuu Market: Small shop with the essentials.
Molokai Livestock Co-op: Butcher shop that also sells venison (axis deer on island).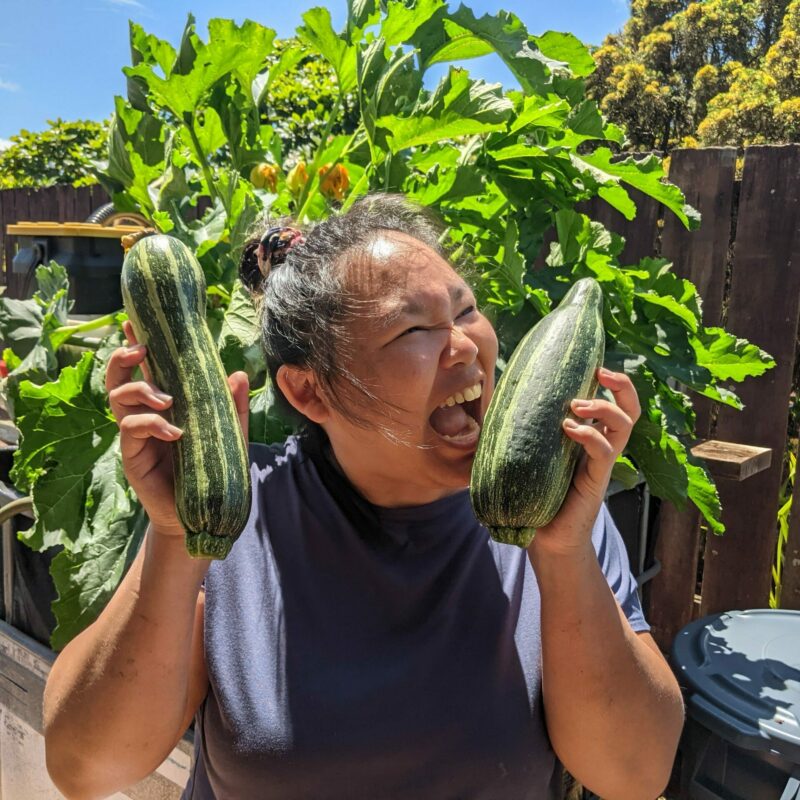 Learn more about living in Hawaii!