This post may contain affiliate links, which means I'll earn a small commission if you purchase something through these links. You won't pay any extra; instead, you'll be helping Aloha With Love to thrive. Thank you! Learn more.
COVID-19 has affected many of Hawaii's businesses and events. Please double check their dates and times before you go or make plans. Visit HawaiiCOVID19.com for more information.
--
Feel like some pie at the beach? Why not?
Ted's Bakery has that hole-in-the-wall feel to it, but only because it's a small standalone building that most people don't notice when they drive by. It's easy to miss, but if you do find it and take some time to check it out, you'll find that both inside and outside will be crowded. In addition to baked goods, Ted's Bakery also sells plate lunches, but what they're really famous for are their pies. In particular, their chocolate haupia is probably their most well-known pie.
I hope you get a taste!
Aloha with love,
Amy
Hawaii Folks Love Their Chocolate Haupia Pies
When I go to a family party/potluck/gathering, I'm pretty confident that Ted's chocolate haupia pie will make a showing. It's a frequent visitor to many a party and it's a flavor that everyone recognizes. Other bakeries will also have their own chocolate haupia pies, but these days Ted's Bakery seems to be synonymous with this particular flavor.
The pie has a thick layer of chocolate pudding on the bottom followed by an equally thick layer of haupia pudding – a coconut pudding that you'll probably get to taste at a luau dinner or touristy restaurant. If you're not into coconut, no worries, there are plenty of other flavors for you to try out. But you may want to give it a try anyway – I've had a few friends who dislike coconut fall in love with haupia's flavor. That's because haupia is made with coconut milk, rather than from coconut meat.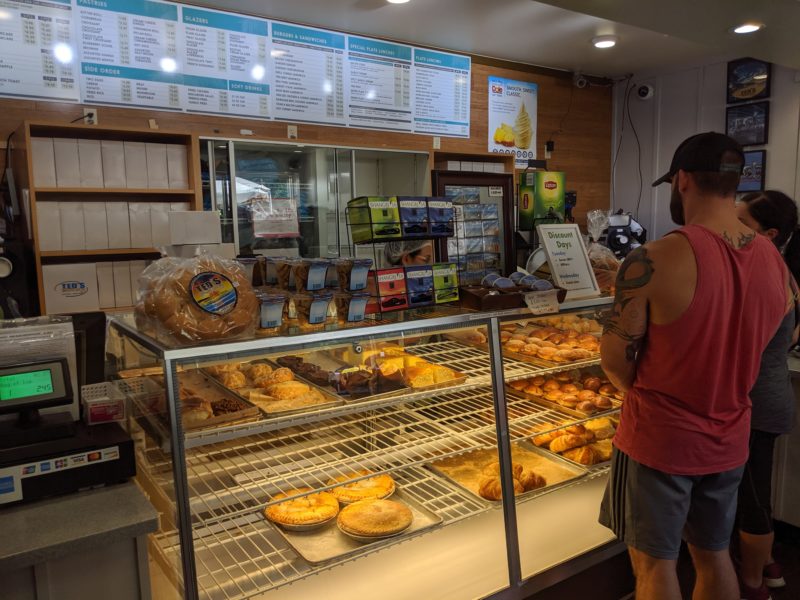 Ted's Bakery is standing room only and it's bound to be crowded when you first step indoors; but, the line moves quickly mainly because people are ordering already made baked goods to grab and go. There's a decent selection for you to slobber over, but if you're short on time, money, or stomach space, just go for the pies for a quick taste. They come in whole pies and by the slice depending on how much you feel like eating.
Local Tip: If you don't have enough time to stop at Ted's Bakery, make a stop at and Safeway. There's almost always a few Ted Bakery pies, including their signature chocolate haupia pie.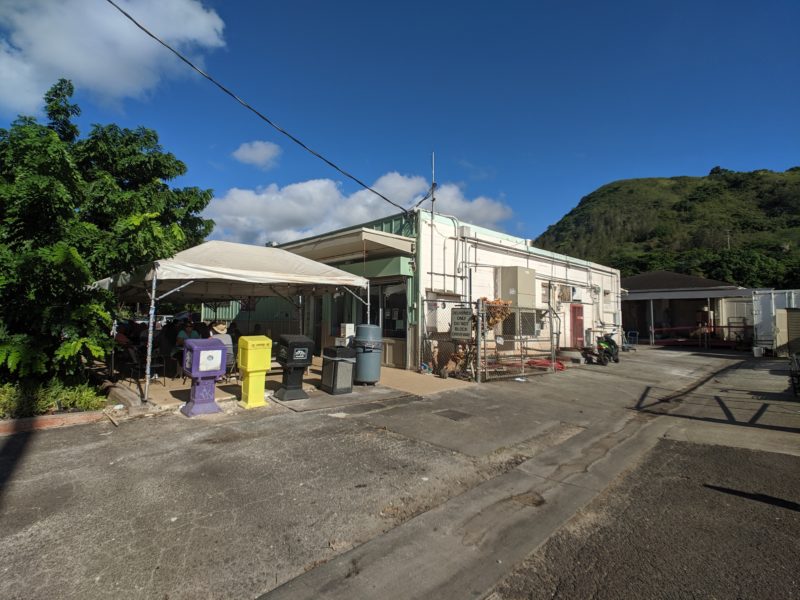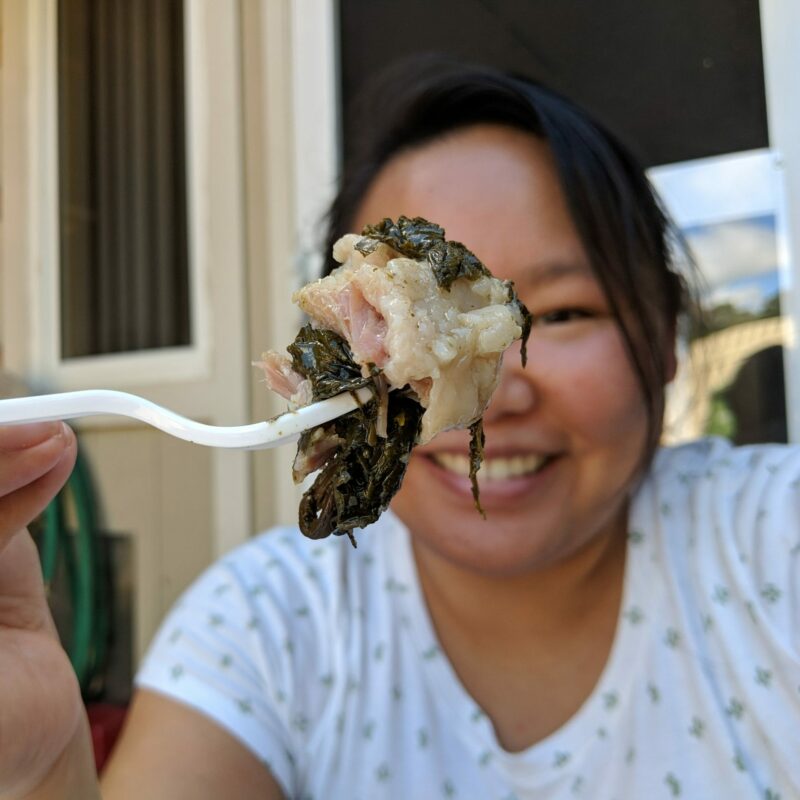 Discover more restaurants, bars, cheap eats, and mom-n-pop shops in Hawaii!