This post may contain affiliate links, which means I'll earn a small commission if you purchase something through these links. You won't pay any extra; instead, you'll be helping Aloha With Love to thrive. Thank you! Learn more.
COVID-19 has affected many of Hawaii's businesses and events. Please double check their dates and times before you go or make plans. Visit HawaiiCOVID19.com for more information.
--
Not many people get to see star fruit much less eat star fruit every single year. In Hawaii, star fruit trees grow very well in our tropical weather and you can see these bright yellow and green fruit being sold at fruit stands and groceries from summer to late summer.
Star fruit trees growing in gardens here are not uncommon and can be spotted quite easily once you're able to recognize the trees. I'm one of the lucky ones with a star fruit tree in my front yard that unfailingly provides us with so much fruit we give it away in bags to our families, friends and neighbors. We've dried it and used it in baking recipes and gift bags to hand out to people. We've even made it into juice and frozen it so that we could have star fruit smoothies throughout the rest of the year.
When my friends visit Hawaii, I always give them a taste of the star fruit from our tree whether it's dried, frozen or fresh. They're incredibly juicy and you have to be careful to not let it dribble down your chin! The best part of course is their unique star shape for which they're known for. They make beautiful plate decorations and have a nice refreshing flavor to them.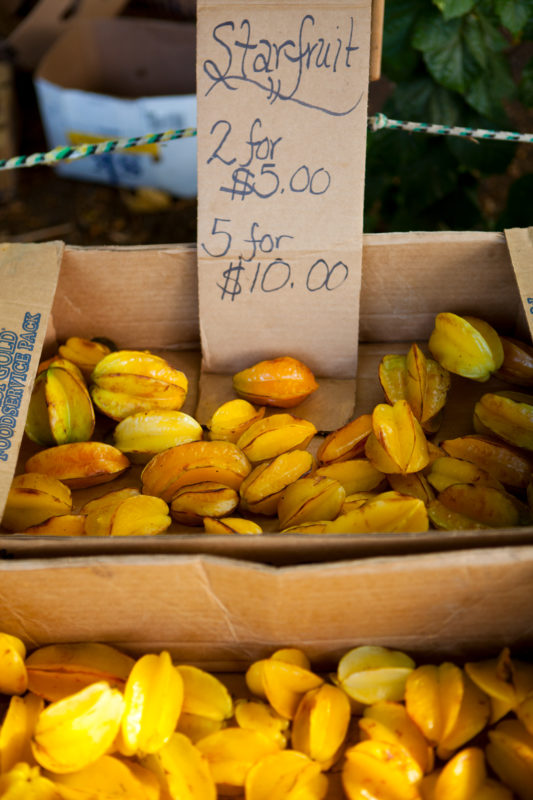 If you happen to see some star fruit at a store and don't know how to choose a good one, look for a star fruit with some light green in it. You'll want to avoid any star fruit that are all yellow and especially those that are bordering on orange because they tend to be overripe.
It will be hard to find a star fruit with no bruising on it since these fruit seem to bruise at the slightest touch. Instead, feel them for firmness and choose the one that seems the most crunchy and plump.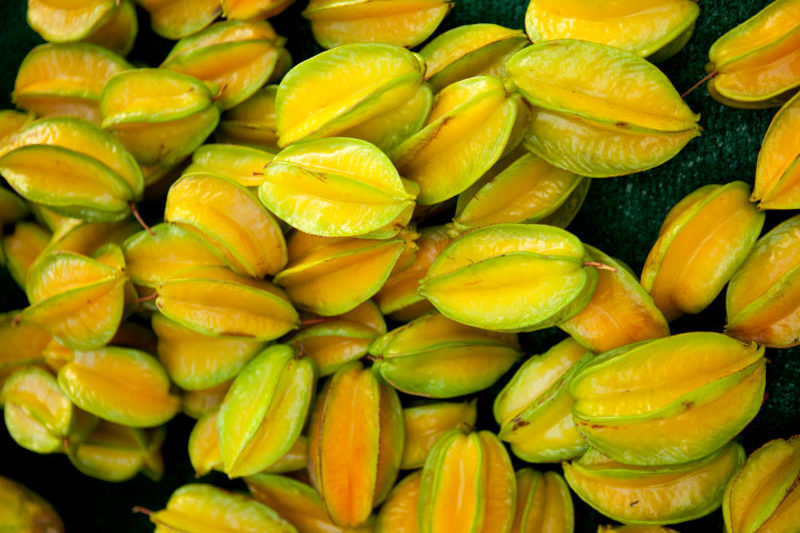 When you eat a star fruit, you don't have to peel it. Just slice off the edges of the "star" and enjoy your summer treat. The core is a bit tough to chew, but you can still get a good chunk of juice out of there to quench your thirst.
Important tip: Many locals here know to avoid star fruit if you're taking any kind of heart medication. Like grapefruit, it negates the medicine so you'll want to choose a different fruit to munch on while in Hawaii.
Things To Do
Hawaii has plenty of farms to visit where you'll get to experience farm-to-table eats, taste fresh fruit off trees and see how the farms in Hawaii cultivate our local fruit. One of my favorite local fruits is the Maui Gold pineapple. Their tour covers vast information and is strongly tied to Hawaii's pineapple picking days and our cultural history.
Another spectacular farm excursion is Maui's lavender farm and vineyard after your morning view of the Haleakala summit. Hawaii's weather is ideal for farms and this is a perfect time since you'll be here in the morning when it isn't too hot yet.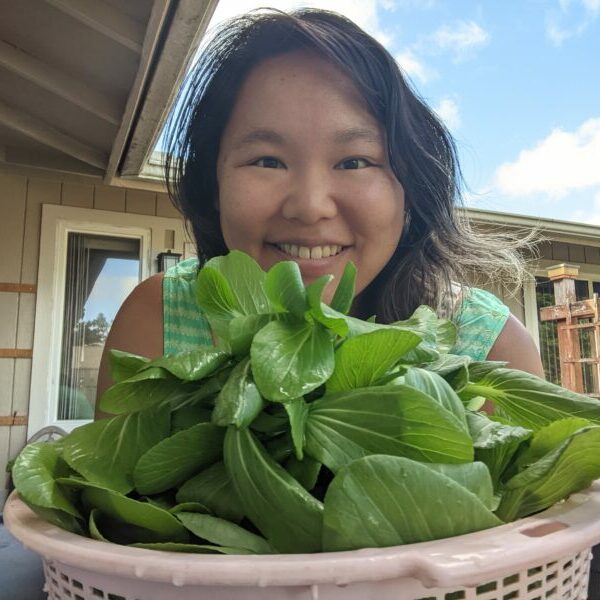 Get more backyard DIY project ideas from Hawaii!