This post may contain affiliate links, which means I'll earn a small commission if you purchase something through these links. You won't pay any extra; instead, you'll be helping Aloha With Love to thrive. Thank you! Learn more.
COVID-19 has affected many of Hawaii's businesses and events. Please double check their dates and times before you go or make plans. Visit HawaiiCOVID19.com for more information.
--
Before doing the Pink Pillbox Hike, my friend and I decided to satisfy our hunger at Spinners Cafe located in the parking lot of Waianae Harbor. It's a strange place to have a restaurant – right in the middle of a parking lot, but it works and there's a busy mix of local and tourist traffic.
It's a decent place for a simple local meal in Waianae. Plus, they have dolphin and whale watching excursions that are rated highly online right next door. Let me know what you order!
Aloha with love,
Amy
Read more: The Short And Gorgeous Maili Pink Pillbox Hike
Our Breakfast At Spinners Cafe
I love eating breakfast burritos. It's been a thing for me since I was little. I actually remember my first breakfast burrito, too. It was at my local neighborhood McDonald's and my Dad suggested I try it. I was in heaven!
So, of course, I had to try the Spinners Cafe breakfast burrito, which hit the spot. It was a hefty size and even had some nice greens tossed in for good measure. My friend went for their loco moco, a popular local dish that's regularly served in local restaurants and a common breakfast (and brunch, lunch, or dinner) menu option. I had several bites of hers and the gravy was spot on. She made a good choice. We also had a side order of french fries since I hadn't eaten them in a while. They were the regular crinkle-cut french fries that you can get at most family restaurants, but they were hot, crispy, and it was nice to have them as an option so early in the morning.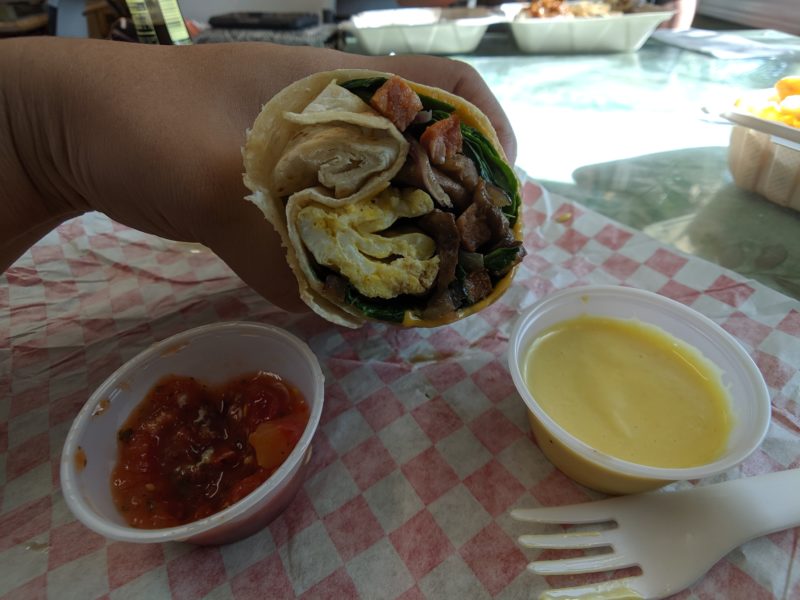 The Spinners Cafe Atmosphere
I was surprised at the outside. Spinners Cafe is in the middle of the Waianae Harbor parking lot so I was thrown off because it gives off a "middle-of-nowhere" vibe. But, despite the Spinners Cafe sign that was so black I couldn't read it, I'm really glad I gave this restaurant a chance. The inside was clean and the tasteful decor was vibrant and fun. There are large windows all along the side of one wall (we sat next to one of these windows), which let in plenty of natural sunlight.
Placing your order is quick and easy at the counter, which gives you a chance to look into the whole kitchen. Everything was well-run, the woman taking our order worked quickly and greeted us with a smile while the food preparers were busy at work in an obviously efficient kitchen. I was impressed.
While waiting for our food, several larger groups of friends and/or family came in after us and they seemed very familiar with the menu and had a grand time laughing, eating, and enjoying themselves. It's always a good sign when there's a constant flow of local traffic at a restaurant!
Local Tip: Spinners Cafe is the other half of an ocean excursion tour company. Dolphin Excursions Hawaii takes customers whale watching, dolphin viewing, and snorkeling (this side of the island has some beautiful snorkeling opportunities).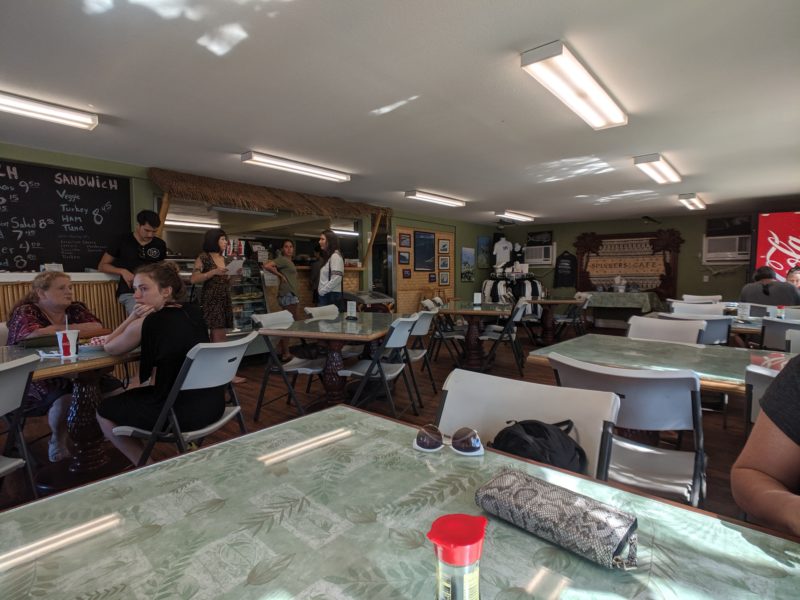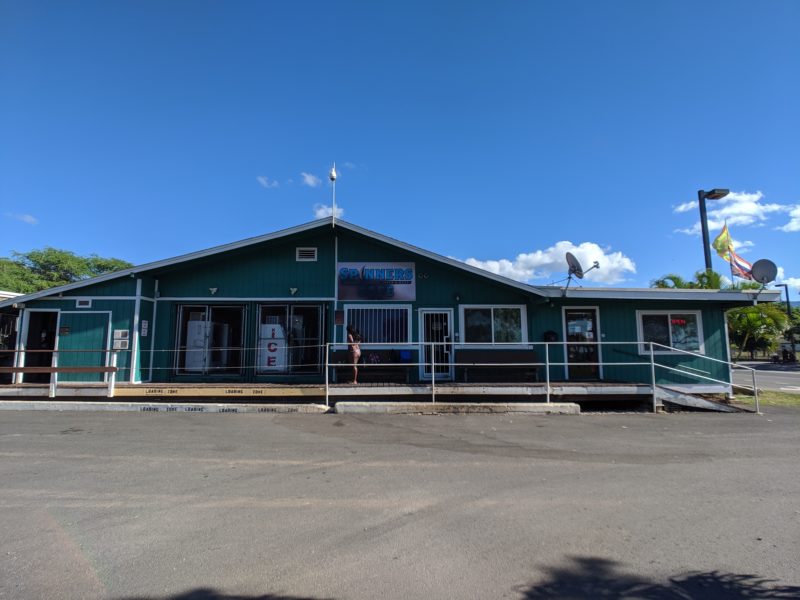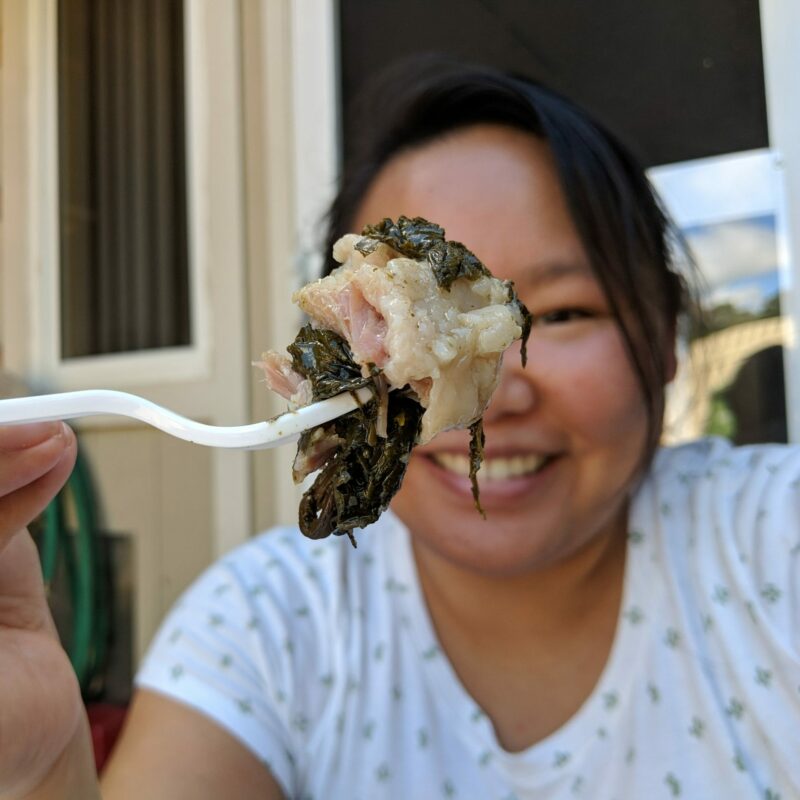 Discover more restaurants, bars, cheap eats, and mom-n-pop shops in Hawaii!