This post may contain affiliate links, which means I'll earn a small commission if you purchase something through these links. You won't pay any extra; instead, you'll be helping Aloha With Love to thrive. Thank you! Learn more.
COVID-19 has affected many of Hawaii's businesses and events. Please double check their dates and times before you go or make plans. Visit HawaiiCOVID19.com for more information.
--
If you're looking to snorkel in Maui, you've chosen the right island. Maui has some of the best snorkel spots in Maui packed with turtles, fish, and coral. Below I've listed some of my favorite snorkel spots in Maui and what you need to know when snorkeling here.
Aloha with love,
Amy
About snorkeling in Maui
The snorkeling in Maui is great for beginners and even advanced snorkelers will have a wonderful time here. There's a big chance you'll be snorkeling with turtles in Maui, and there's even a small island crater you can snorkel at with an authorized snorkel tour.
Read the guide: Turtles On Maui And Where To Find Them
Wildlife, turtles, monk seals, and dolphins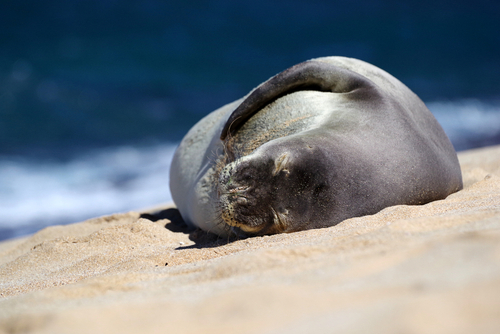 Maui has several nature preserves which is a good thing for both the fish and us snorkelers. The fish and turtles tend to be less shy in Maui but you still want to keep your distance as these are wild animals and both the turtles and Hawaiian monk seals are endangered.
Please do not touch any of the wildlife and keep a respectful distance at all times both in the water and on the sand. The Department of Land and Natural Resources (DLNR – they decide what you can and cannot do on Hawaii's land and ocean) recommends 20 feet from turtles, 50 feet from monk seals, and 150 feet from monk seal and pup pairs as they can become extremely protective and aggressive.
It's also much appreciated if you can avoid stepping on the coral while you snorkel in Maui because it's a living and breathing thing and takes years to grow!
Dangers and your safety
Snorkeling in Maui also means being aware of the waves and weather. Maui's north shore is known for its big surf waves during our winter months. These aren't the best conditions for snorkeling in Maui, but not to worry! Snorkel on the south side of Maui, which still remains generally calm even on windy days.
Always snorkel in Maui with a buddy and keep each other in your sights. Many of Maui's snorkeling spots don't always have a lifeguard so a partner is essential if you get a cramp, injure yourself, or experience a sudden health issue and need help getting back to shore.
My favorite snorkeling spots in Maui
I have many favorite snorkeling spots in Maui so it was difficult to whittle this list down. But here are my favorite places to snorkel in Maui that you can include in your Maui itinerary.
You'll want to snorkel on the south and west-facing shores during the winter as the winter swells will hit the north-facing shores. Any other time and especially in the summer, the north shores calm down and are a great place to snorkel in Maui.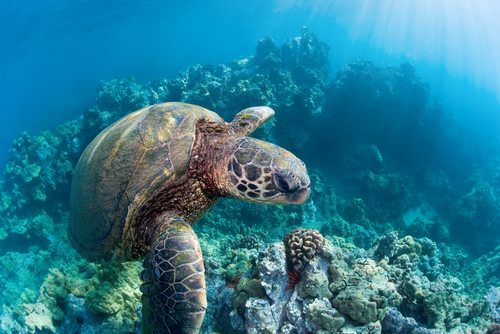 Turtle Town – A long stretch of lava rock formations that the turtles in Maui love to hang out in. You'll be guaranteed to snorkel with turtles here so have your camera ready!
Molokini – A partially submerged volcanic crater that sits between Maui and Kahoolawe. Molokini is absolutely gorgeous to snorkel at as the waters are exceptionally clear. You can only access Molokini by booking a Molokini snorkel tour with a local company.
Black Rock Beach (Kaanapali Beach) – On the northern end of Kaanapali Beach you'll find Black Rock Beach, where you can do some pretty awesome snorkeling.
Honolua Bay – While this area is known for its great surf, on calm days it's a fantastic snorkel spot in Maui. If you're in Maui during the late summer when the waves tend to be flat, definitely check out Honolua Bay.
Mokuleia Bay (Slaughterhouse) – Just south of Honolua Bay is this unique beach aptly named because of the slaughterhouse that used to be in the area.
Ahihi-Kinau Natural Area Reserve – There's no fishing allowed at all in this area so the marine life are plentiful! Less tourists visit snorkel at Ahihi-Kinau compared to the more popular snorkeling spots, so it's a great local gem.
Local Tip: While it may be tempting, keep your snorkel gear at home on the Road to Hana. There are very few great snorkel spots in this area (Hana Bay is probably the exception) and it's a better use of your time to go hiking and explore the waterfalls.
Popular snorkeling tours in Maui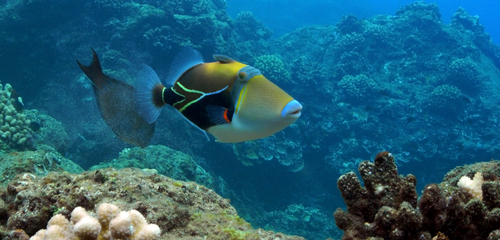 While you can certainly drive yourself to any snorkeling spot in Maui, the advantage of the local snorkeling tours is that they can take you to uncrowded spots that aren't overcrowded with tourists. Here are some great ones to try out:
More Hawaii travel planning
---
PIN THIS POST: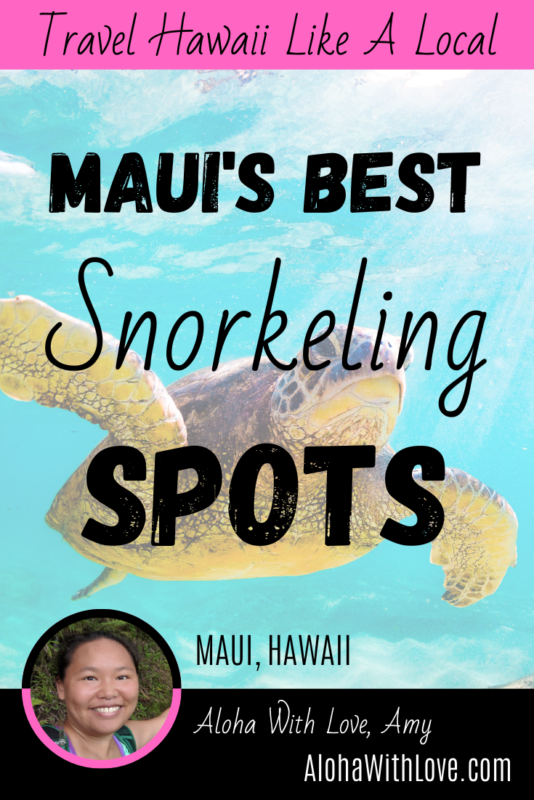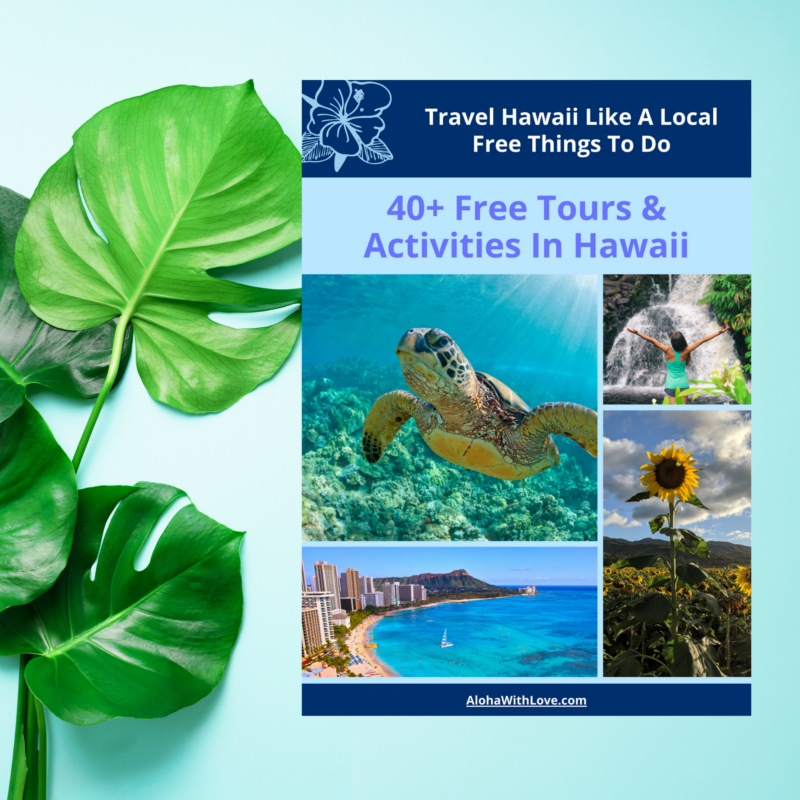 Want to go on a free tour in Hawaii?