This post may contain affiliate links, which means I'll earn a small commission if you purchase something through these links. You won't pay any extra; instead, you'll be helping Aloha With Love to thrive. Thank you! Learn more.
COVID-19 has affected many of Hawaii's businesses and events. Please double check their dates and times before you go or make plans. Visit HawaiiCOVID19.com for more information.
--
Eating a $1.50 hot dog + drink outside in beautiful weather is just one of the little joys of living in Hawaii. There's no doubt that Costco is a huge crowd gatherer here. With the high living expenses, every penny saved helps and Costco's wholesale prices are a huge money saver for us. But what you may not know is that Costco can also be your go-to spot for uniquely Hawaiian items. Plus, who can beat those wholesale prices?
First of all, the food. There is a huge selection of local companies and Hawaii-made products here. Look for "made in Hawaii" or a Hawaii address on the label to get a feel for what's authentic or not. A lot of these foods are bypassed by tourists and visitors alike. For example, King's Hawaiian gained popularity way back in the day with my grandparents' generation. These melt-in-your-mouth sweetbreads are great by themselves, but we often use them as buns for sliders and they are wonderful. These are just one of the many foods that locals love, but really isn't advertised to tourists. Costco does a fantastic job in researching what their demographic wants to buy so you'll find plenty of hidden "old-school" gems in any Hawaii Costco.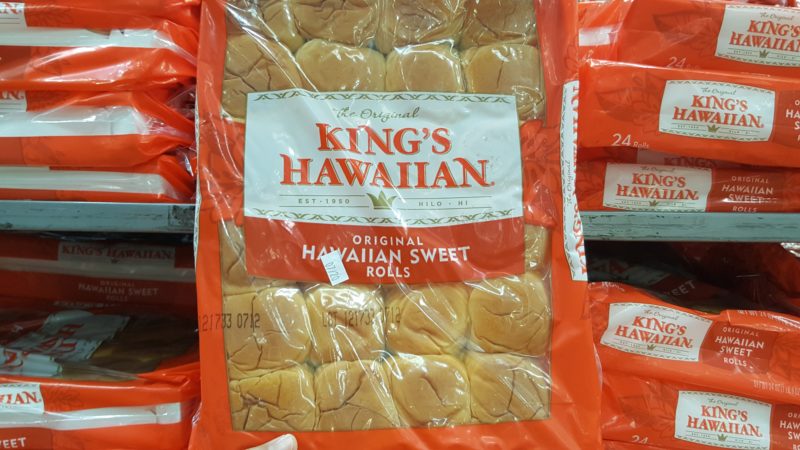 We even have our own chips. I see these at work and at parties just as often as other chip variety boxes that are sold at most mainland Costcos. Local tip: the purple chip bags are flavored with sweet maui onion and are always the first to disappear. Maui onions are a big thing here for cooking because they are so naturally sweet – it's also another food that is often overlooked by tourists, but one that locals know all about.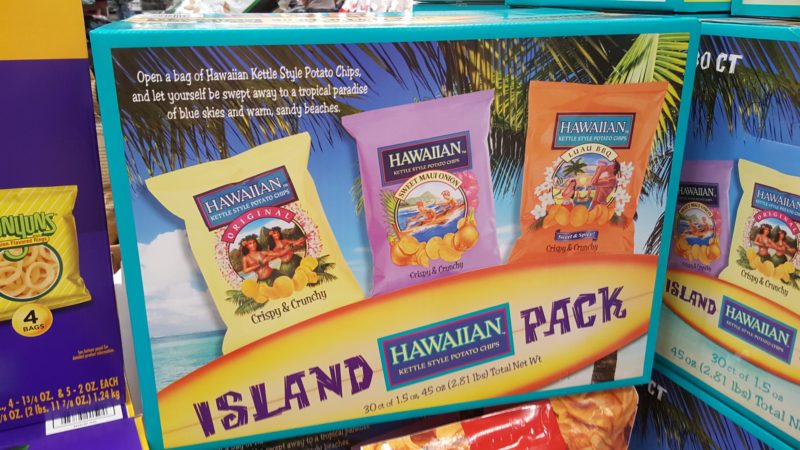 I even found these two really local items that I'm pretty sure you would never see in another Costco. Portugese sausage shaped as a spam slice to make Portugese sausage musubis and char siu manapuas! Shout out to the lady who asked me what manapuas were when I took a photo of this. She's been here for exactly 45 days and I'm sure will have a blast for the next few years while she's here!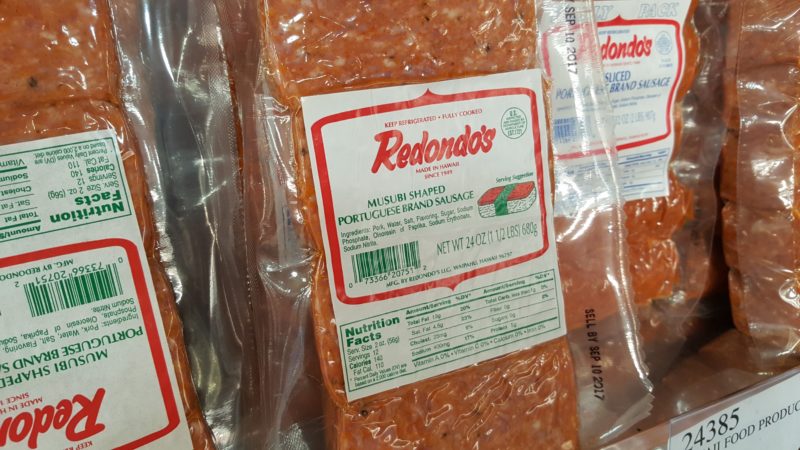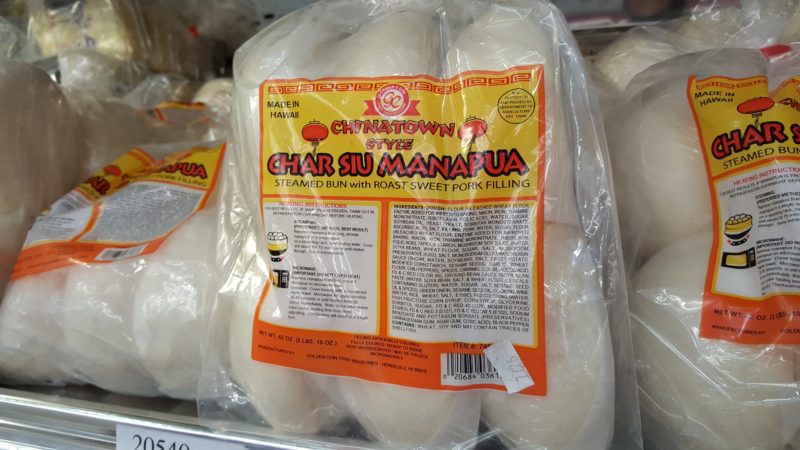 A Hawaii Costco wouldn't be the same without some Hawaiian designs. Check out these business-wear aloha shirts that my local Costco has. I'm not sure what visitors see when they see aloha shirts, but locals have 2 categories: aloha shirts that locals wear and aloha shirts that tourists wear. Ask any local and they'll tell you that these aloha shirts look like serious downtown Honolulu everyday wear. I'm pretty sure my Dad owns some of these!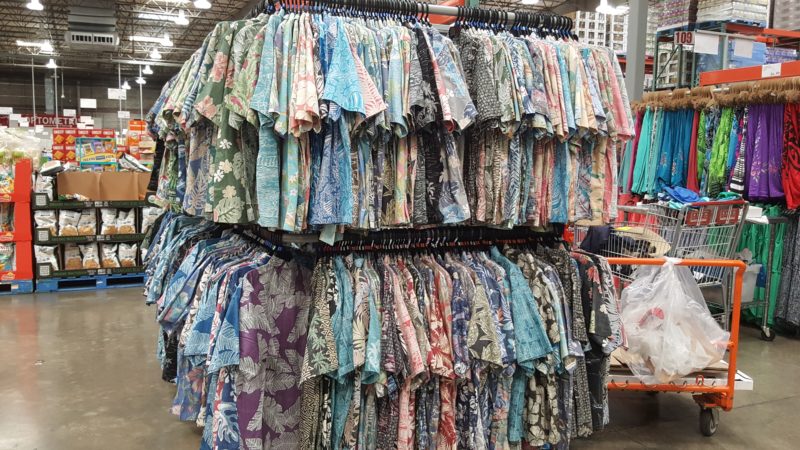 Don't worry women, Costco has sarongs with beautiful Hawaiian print for you! Summer in Hawaii means swimming so Costco will have a lot of sarongs, swim suits, swim shorts and beachwear all with a Hawaiian look to them during these hotter months.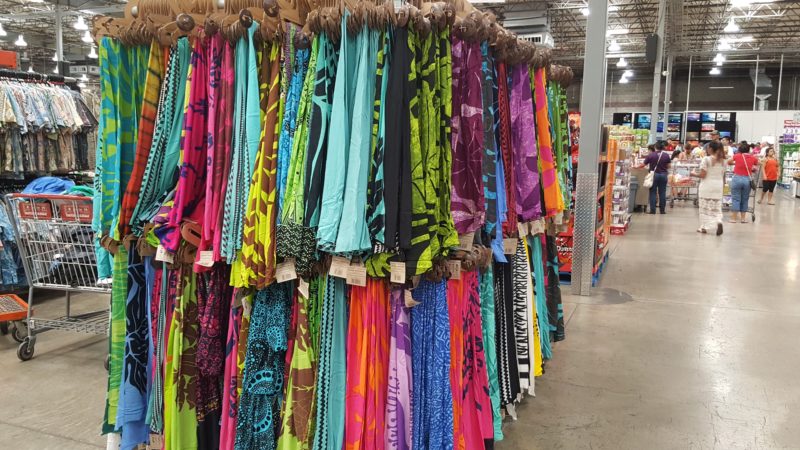 Clothing isn't the only thing with aloha print either. There is always a variety of products with neat Hawaiian designs on display in my Costco. From seat covers to luggage to bedspreads, you can find a lot of great souvenirs here that will surprise you.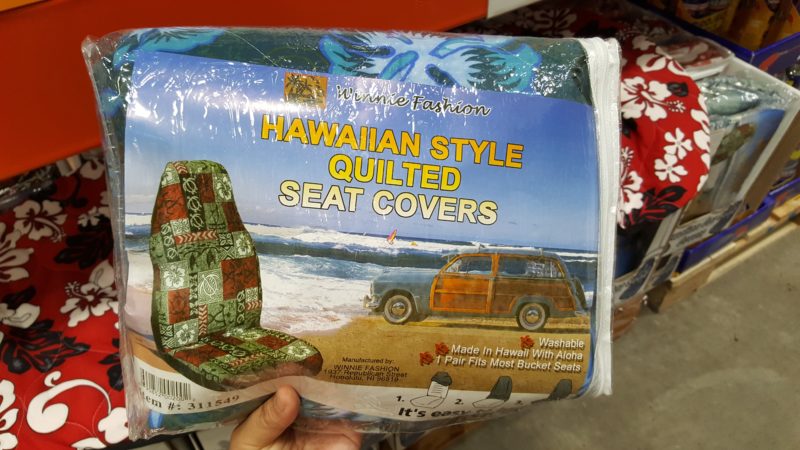 If you have young children who love to read, shuffle them to Costco's book section where they'll be able to read some wonderful books that use local animals and even local lingo to tell creative stories about Hawaiian history, our precious environment and even real Hawaiian legends. Ever since all but one of our bookstores permanently closed, Costco is our go to for these types of local stories.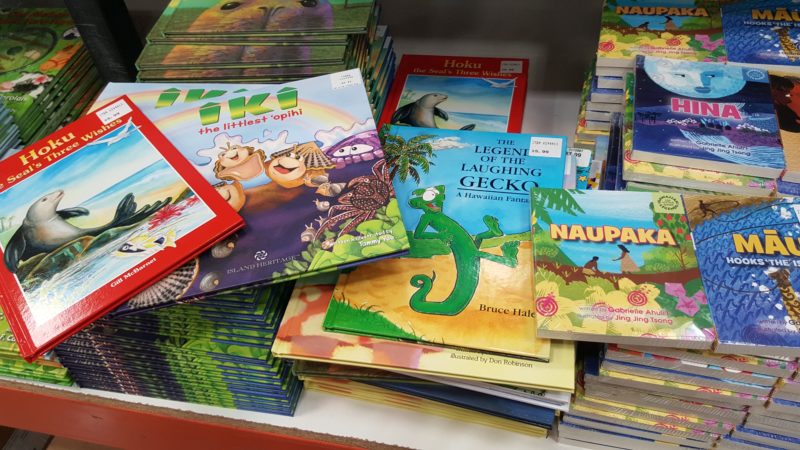 If you're into Hawaiian photography, these metal prints are gorgeous. In fact, my photo doesn't do them justice at all. Each photo is extremely clear and you can see every intricate detail even from far away. They're fantastic as a souvenir from Hawaii.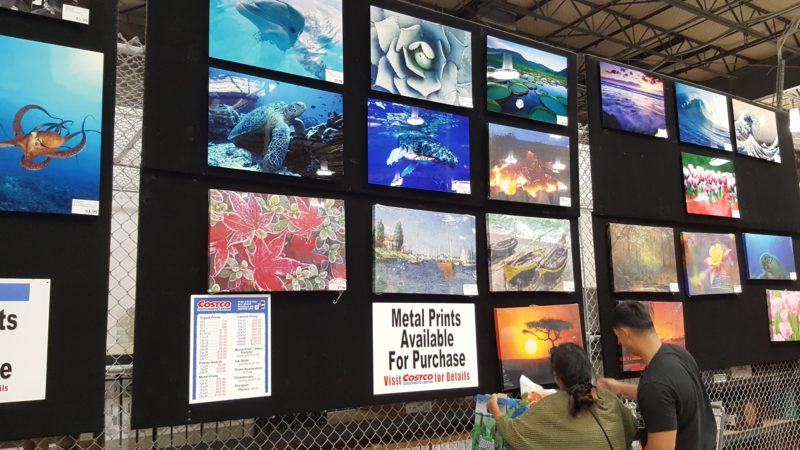 Other items that you can find in our Costcos are chocolate macadamia nuts, free food samples from local companies and very seasonal items such as graduation leis, Hawaiian Christmas decor and even luxurious SPAM gift sets.
Local tip: chocolate mac nuts are the cheapest at Costco. Some retail stores even get their chocolate mac nuts from Costco instead of the factory! If you love a good bargain, know that these tend to go on sale right before Christmas or New Year's, so plan a souvenir stop if you're going to be in Hawaii during this time.
There are so many other Hawaii products and local companies that I didn't mention that can be found in Hawaii Costcos. A lot of these products you won't be seeing in your Waikiki ABC stores, swap meets or nearby souvenir shops. They seem to skip the attention of island visitors, which is unfortunate because of lot of these goods have been around for ages and will continue to do so. If you do make it to a Hawaii Costco, let me know how it goes for you and if you found any cool local items!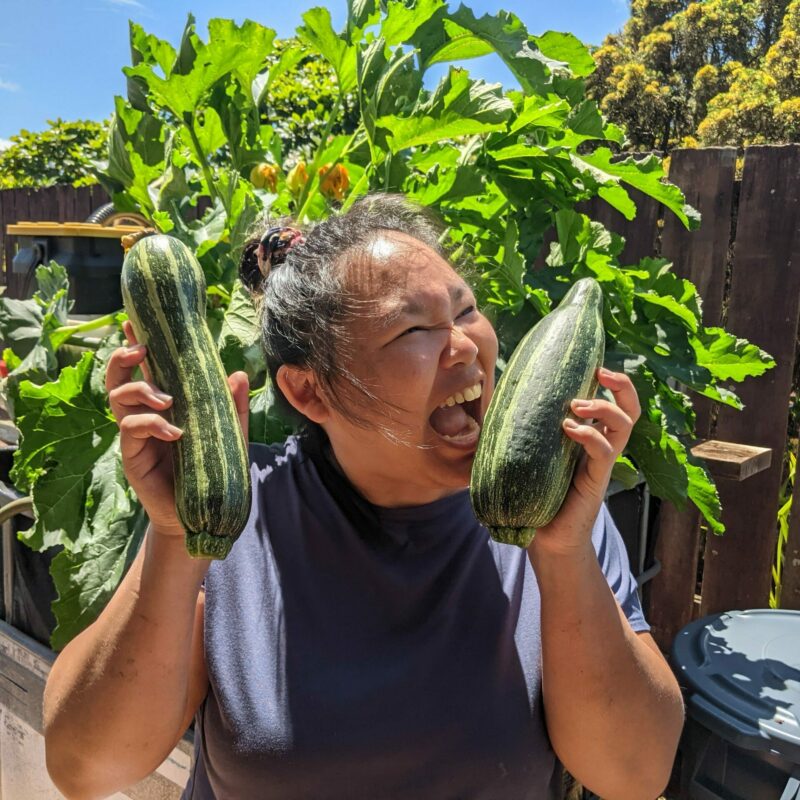 Learn more about living in Hawaii!