This post may contain affiliate links, which means I'll earn a small commission if you purchase something through these links. You won't pay any extra; instead, you'll be helping Aloha With Love to thrive. Thank you! Learn more.
COVID-19 has affected many of Hawaii's businesses and events. Please double check their dates and times before you go or make plans. Visit HawaiiCOVID19.com for more information.
--
Roast pork butt is one of the easiest things to cook ever. It's literally salt and pepper all around, then put it in the oven for 3 hours at 350 degrees. Easy, simple, and very tasty. Even Daisy couldn't resist the smell as Mom was cutting the roast pork after it was done!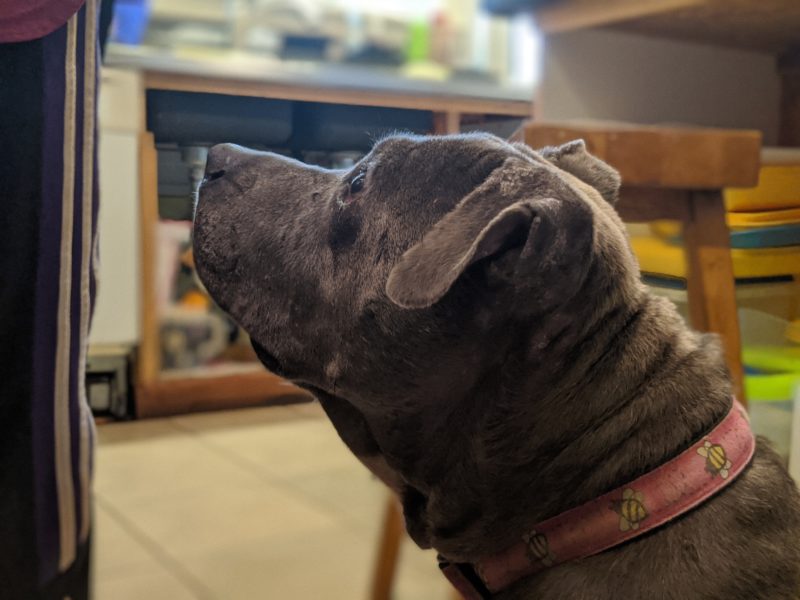 Mom really likes preparing roast pork butt because it's a treat that takes little to no effort. When there's a sale on pork butt, you can be sure Mom will be standing in line for it. Plus, you can even overcook pork butt without repercussions. The meat doesn't dry out and the skin only gets crispier. The skin is the best part so make sure you choose a good one. The pieces with skin tend to run out fast when the whole family is salivating!
Aloha with love,
Amy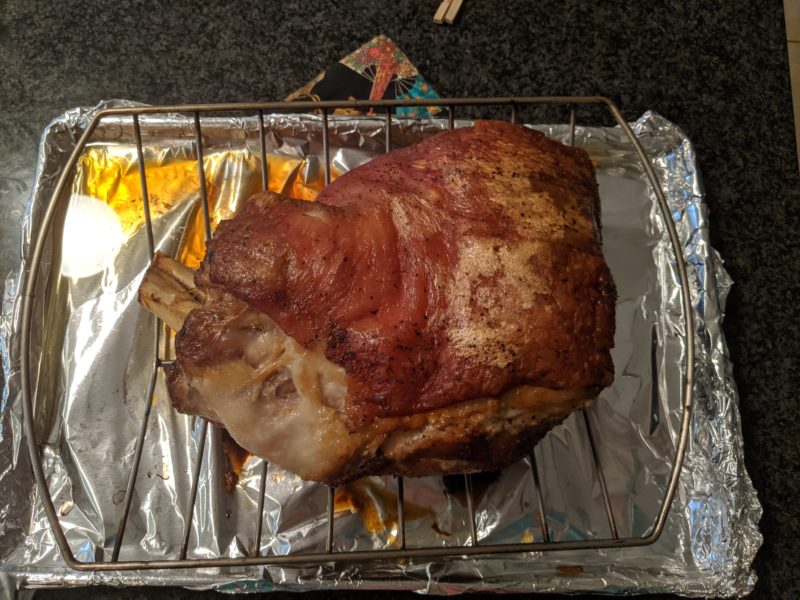 Ingredients
1

pork butt

Skin on highly recommended.

Salt

Pepper
Instructions
Heat the oven to 350°F. Put foil on a baking pan and grease well with butter or a non-stick spray. Using an oven rack is even better since there will be a smaller chance for the pork to stick to the foil. Add a healthy amount of salt and pepper all around the pork butt.

When the oven reaches 350°F, insert the pork butt skin down. You want the skin to cook last so that it comes out crispy. At about 1½ hours, flip the pork butt so that the skin is facing up. The time in the oven will vary depending on the size and thickness of the pork.

Take out the pork butt after 3 hours or when the internal temperature reaches 190°F. If one section's internal temperature is cooking faster, cover it with foil so that the other areas can continue to cook.
Notes
We'll eat roast pork as a meaty side dish. But when we start to get tired of it, you can slice it up and add it to a vegetable stir fry to mix it up.
After taking it out of the oven, let the pork butt sit for at least 10 minutes to let the skin harden and the juices to settle.
If you don't have a thermometer and your pork butt is a different size than ours, stick a skewer into the pork to check for doneness. If the liquid runs clear, your pork is ready. If it runs pink, continue to roast.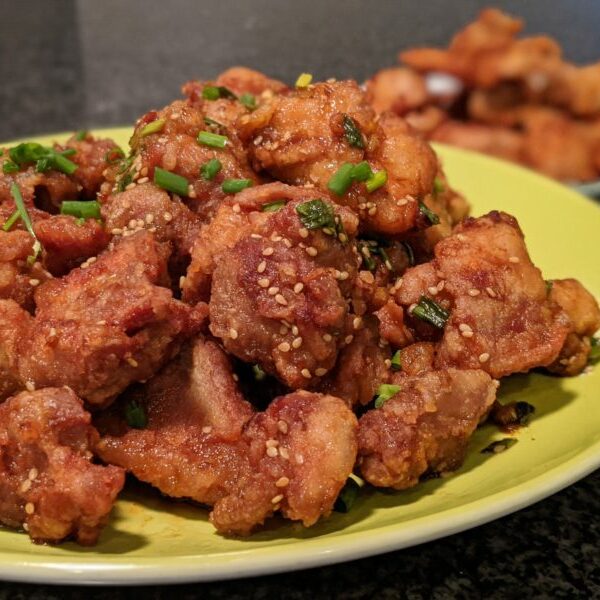 Get my latest recipes with a spoonful of aloha!