This post may contain affiliate links, which means I'll earn a small commission if you purchase something through these links. You won't pay any extra; instead, you'll be helping Aloha With Love to thrive. Thank you! Learn more.
COVID-19 has affected many of Hawaii's businesses and events. Please double check their dates and times before you go or make plans. Visit HawaiiCOVID19.com for more information.
--
Puu O Mahuka Heiau is a neat stop in Pupukea that won't take up more than 30 minutes of your time. I love that this hidden gem is just a minute drive from the main road and the amazing view you get in return is magnificent.
If you're also visiting Waimea Valley, this is a great addition to your Hawaiian history lesson. Ask the staff about Puu O Mahuka Heiau and you'll learn even more about the intricate relationship and hypotheses surrounding Waimea Valley, this heiau and the ancient Hawaiian religion.
Aloha with love,
Amy
Walking Around Puu O Mahuka Heiau
There's a path around Puu O Mahuka Heiau and I've heard that scorch marks were found near the ocean side of the heiau. Whether this is true or not, I can't confirm – but considering that this area was used heavily by Hawaiian priests, it seems a plausible idea that they used a large bonfire as a communication device.
There's an information board near the parking lot that gives you an idea of what the area may have looked like back in its prime. While this heiau and the Waimea Valley must have been a normal, bustling town in the 1700s, with the arrival of missionaries in the 1800s, the area fell into disuse and only the ruins remain.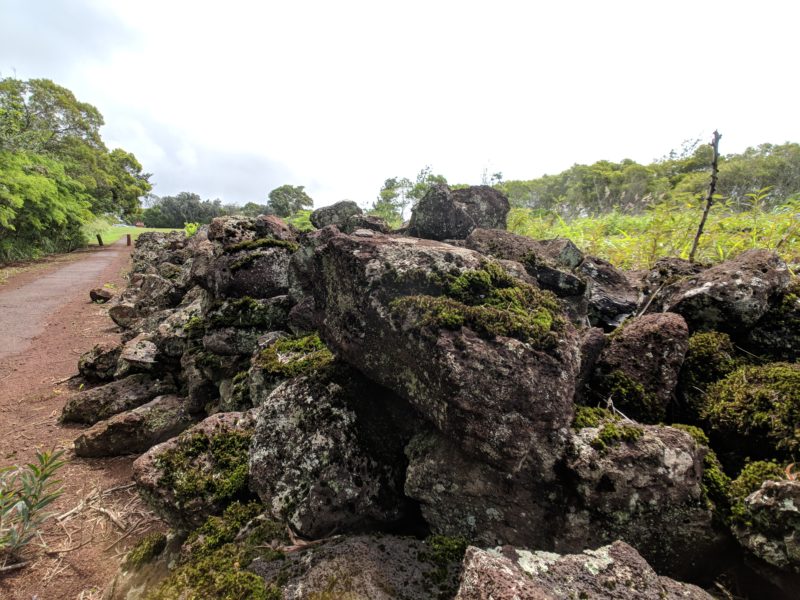 You can walk along a clear path along one side of the heiau, but continue on and you can walk around the entirety of it easily. You will have to walk on some dirt and between a few trees at some point, but it's a nice place to stretch your legs and get a view of Waimea Bay.
Local Tip: Walk around but please don't touch or climb the rocks. Not only is this a historic and cultural site, but some people still practice traditional ceremonies here.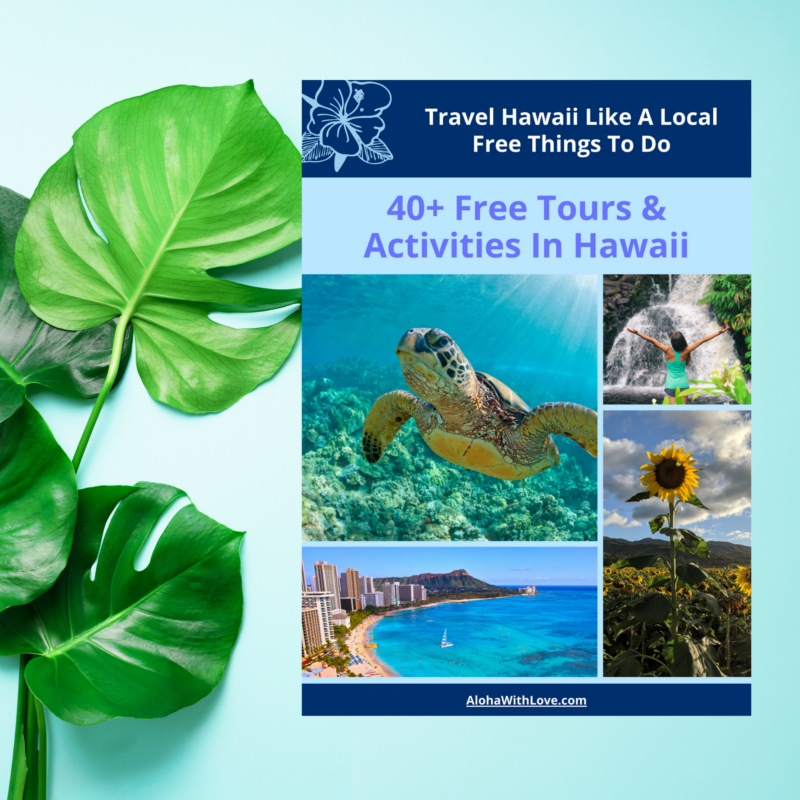 Want to go on a free tour in Hawaii?
The View From Puu O Mahuka Heiau
Across Puu O Mahuka Heiau from the parking lot is a breathtaking view of Waimea Valley, Waimea Bay Beach Park and further in the distance Kaena Point. This is a gorgeous spot for landscape photography and there usually aren't many people here. If you've been to Waimea Valley, the high vantage point gives you a different perspective in how unique the village that prospered here was.
Take notice that you will be standing on a cliff. Warn your kids to not run around because it's a sheer drop straight down into the valley.
Local Tip: This is a neat spot to whale watch from if you're in Hawaii in the winter. You'll be able to see their spouts if they're swimming anywhere near Waimea Bay.
Read More: A Short And Basic Guide For Whale Watching In Hawaii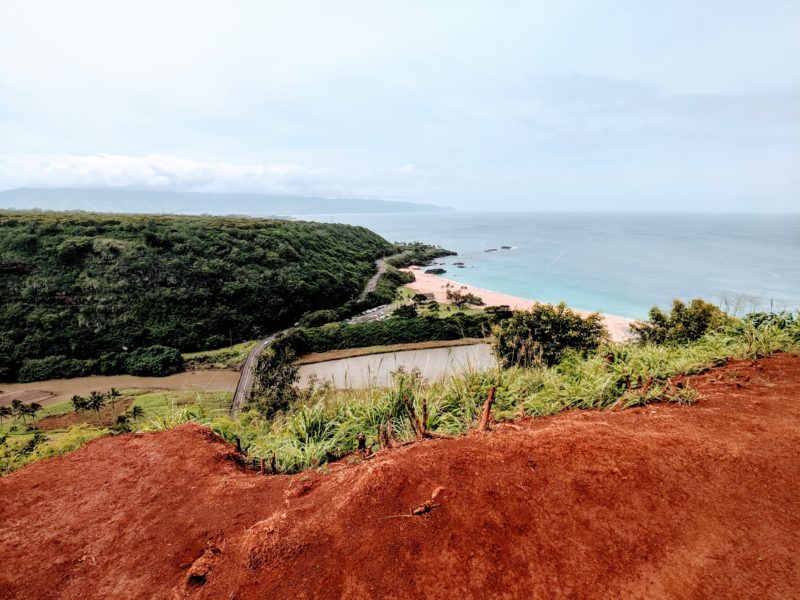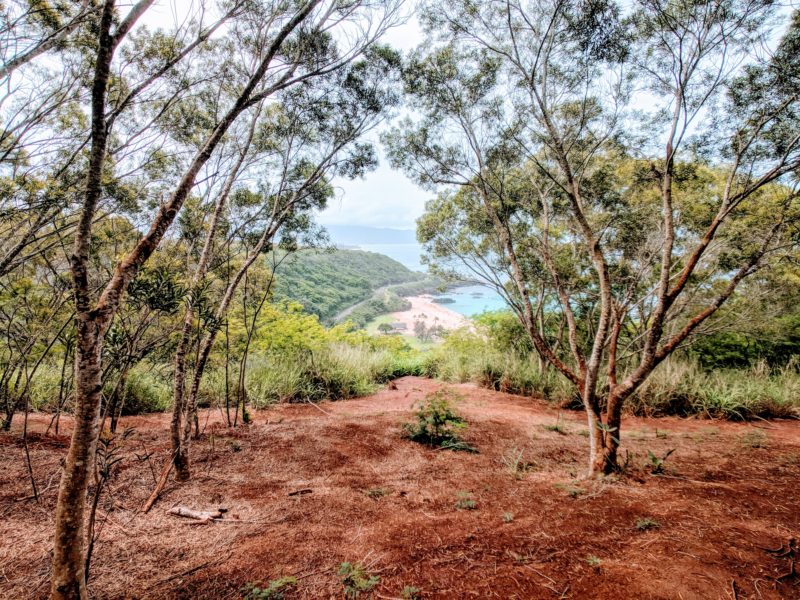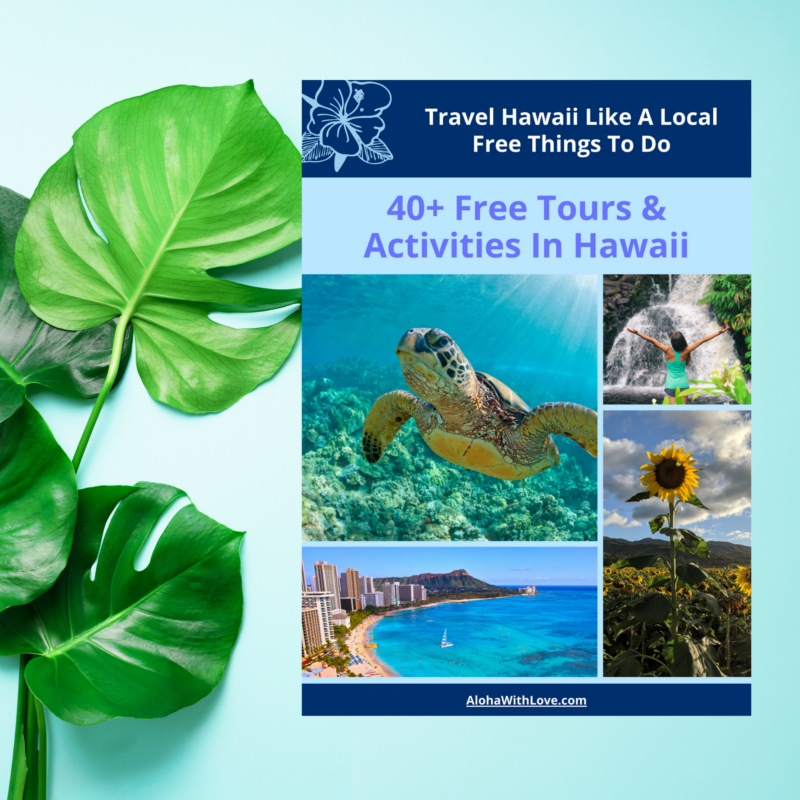 Want to go on a free tour in Hawaii?