This post may contain affiliate links, which means I'll earn a small commission if you purchase something through these links. You won't pay any extra; instead, you'll be helping Aloha With Love to thrive. Thank you! Learn more.
COVID-19 has affected many of Hawaii's businesses and events. Please double check their dates and times before you go or make plans. Visit HawaiiCOVID19.com for more information.
--
This past weekend was the Okinawan Festival and my visiting friend from NYC, documentary and filmmaker Nori, wanted to check this extremely popular festival out before his late night flight back home. I haven't gone in a few years, but this place was exploding! It is so much bigger than when it first started (it was pretty tiny compared to now) and there were a ton of things to do, see and eat. As usual, I have some awesome local tips for you coming up, so let's get started!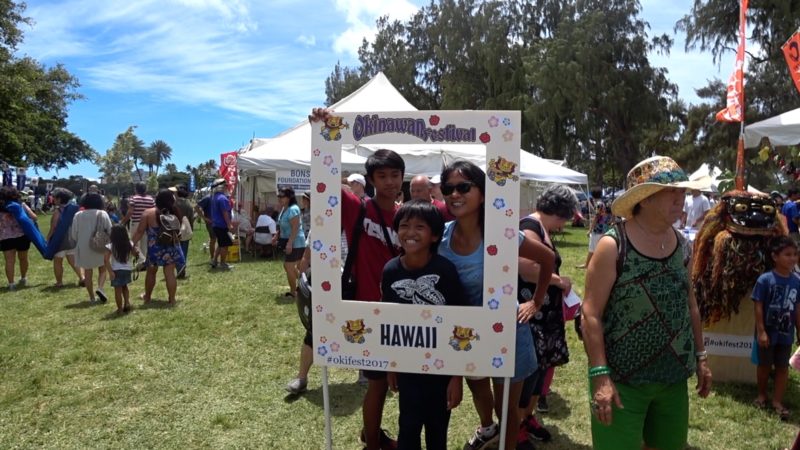 I used to live in Okinawa (on a teeny tiny island called Miyako Island) so the Okinawan Festival was a great throwback for me. I took pictures with my Shi-Sa (guardian lions) and ate some wonderful andagi donuts (Okinawan donuts that are often only sold during local Japanese festivals). For those of you who love shopping, there were plenty of tents featuring made in Hawaii products, local snack vendors and local design brands. I even bought a couple of handmade wooden massagers for my mom and she's been using them every night.
Local Tip: Word on the street says that the Okinawan Festival 2019 will be held at the Blaisdell Center – I wonder how that will go? We'll just have to wait and see!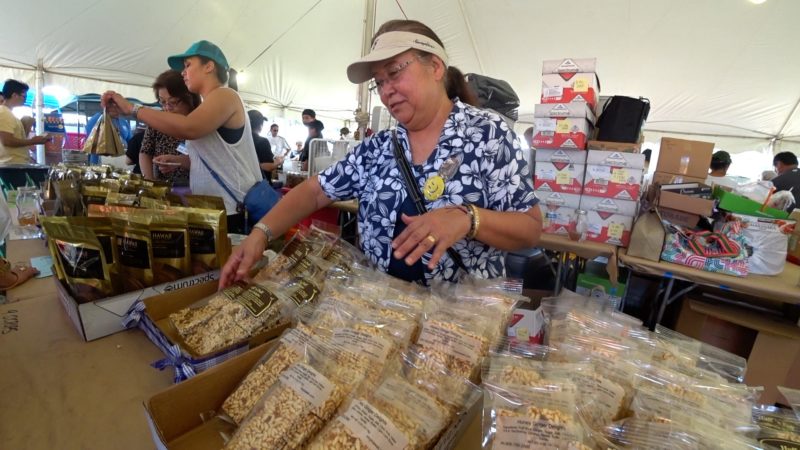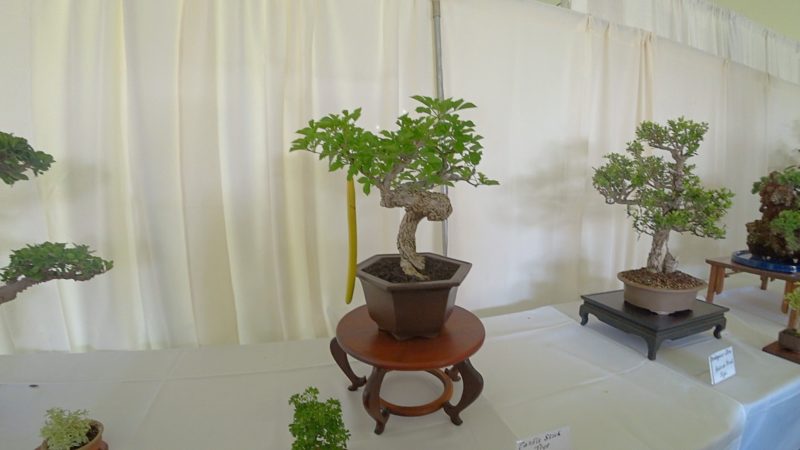 There were also plenty of booths such as a bonsai tree museum, which had some amazing trees! Imagine how much time and care it must have taken to grow all of these bonsai trees. Other informational booths that caught my attention were ancient weapon booths and even a booth for people looking for family or ancestors in Okinawa. If genealogy interests you, you'll definitely want to take advantage of Japanese genealogy clubs at the Okinawan Festival since we have such a huge population of Japanese and Okinawan descendants here.
Local Tip: In Hawaii, being of Okinawan descent is considered different from being of Japanese descent. You'll actually hear people refer to themselves as 1/2 Okinawan and 1/2 Japanese instead of saying 100% Japanese. Interestingly enough, this has amused some of my mainland Japanese friends, but seems to match my Okinawan friends' opinions.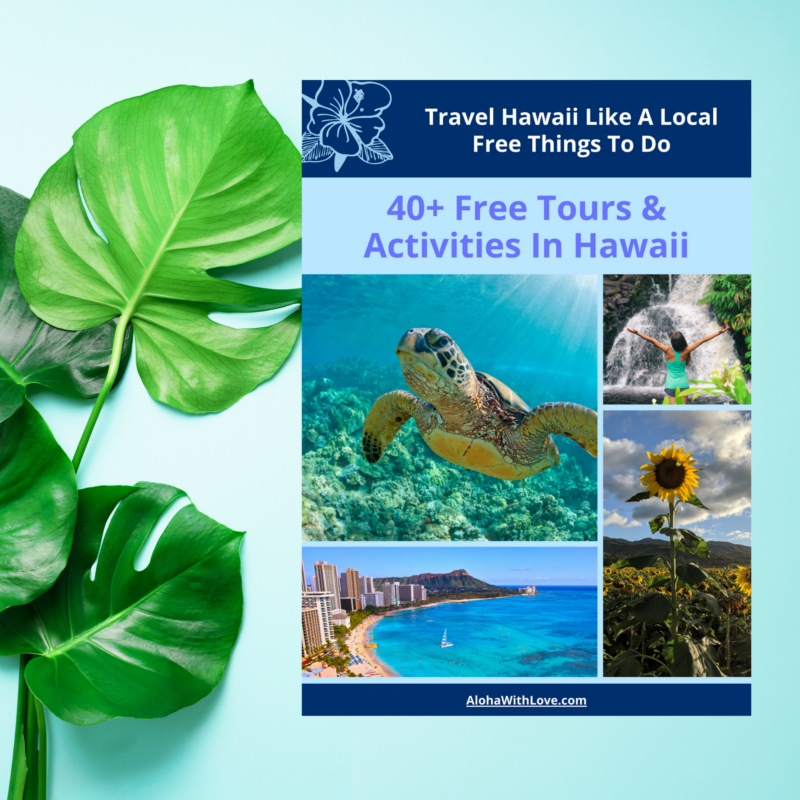 Want to go on a free tour in Hawaii?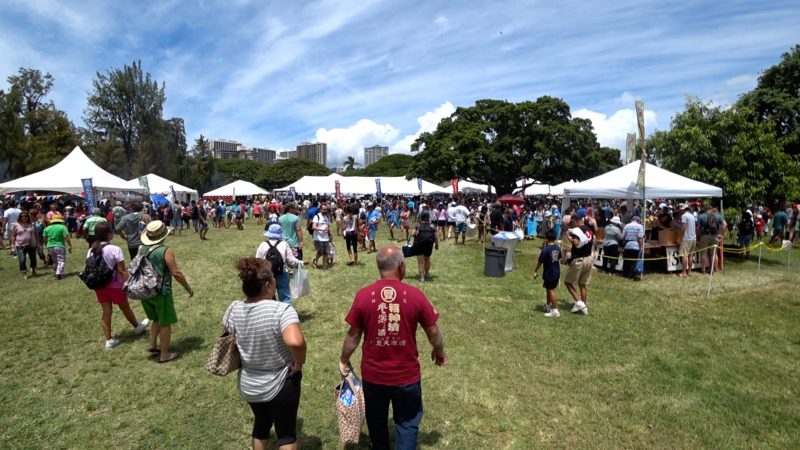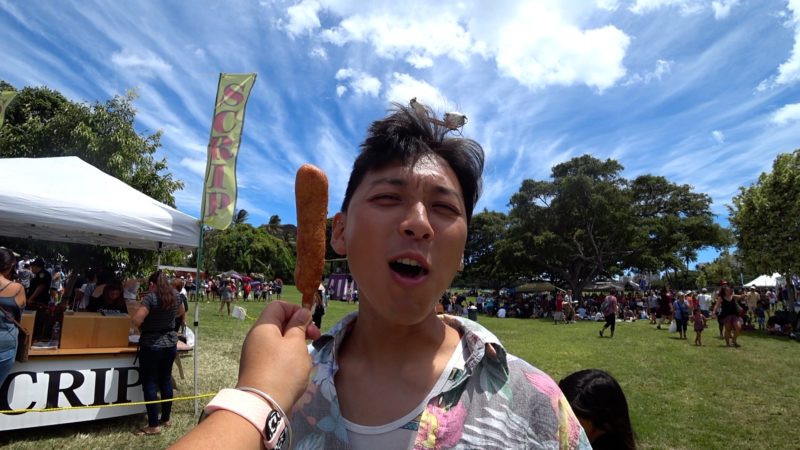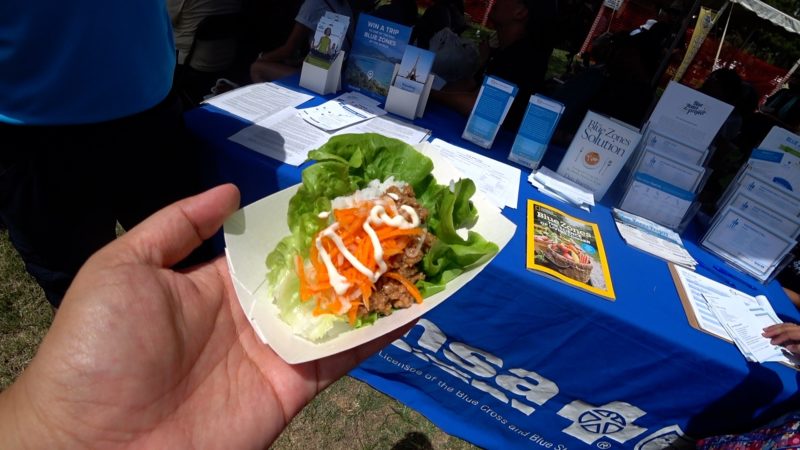 The food at the Okinawan Festival is always pretty spectacular. Yes, there were long lines, but the lines moved quickly enough. A few business booths had delicious samples that I took advantage of. We had the most fun with the "AndaDog" (Andagi batter + hot dog), but the best things for me were the ice cold plantation tea and local shave ice with sweet azuki bean and condensed milk. Mmmmm. We spent quite a bit of time walking around in the sun and since it was a hot and sunny day, our drinks and shave ice kept us plenty cool.
Local Tip: Looking for something delicious to eat, but don't want to spend the time waiting? You've got to try the pigs feet soup. I'm sure the hot soup turned a lot of people off, but it was incredibly ono and packed with plenty of meat and hearty vegetables (it was full to the brim!). In fact, I'd recommend buying a bowl right before you leave and bringing it home to eat later!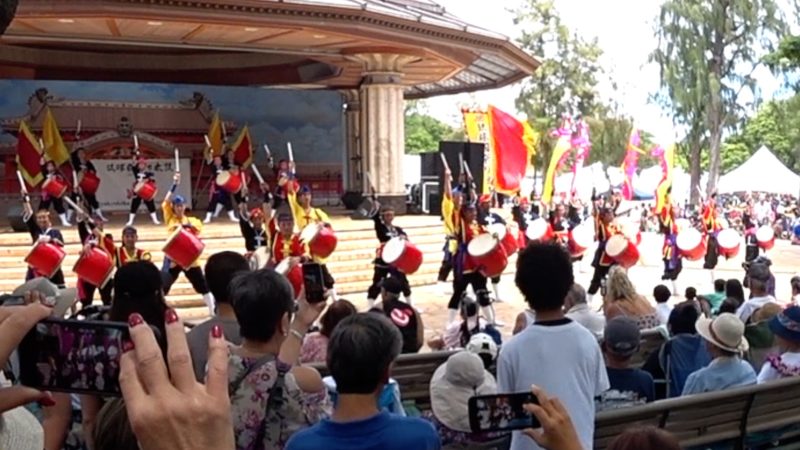 The entertainment is one of the biggest attractions for the Okinawan Festival each year and the demonstrations and performances are getting better and better. There are all kinds of taiko (drum) performances and this year they even got Natsukawa Rimi to come over to perform! I absolutely love her rendition of Nada Sou Sou and have been a fan of her since I first heard her sing when I still lived in Japan. Here's one of my favorite performances: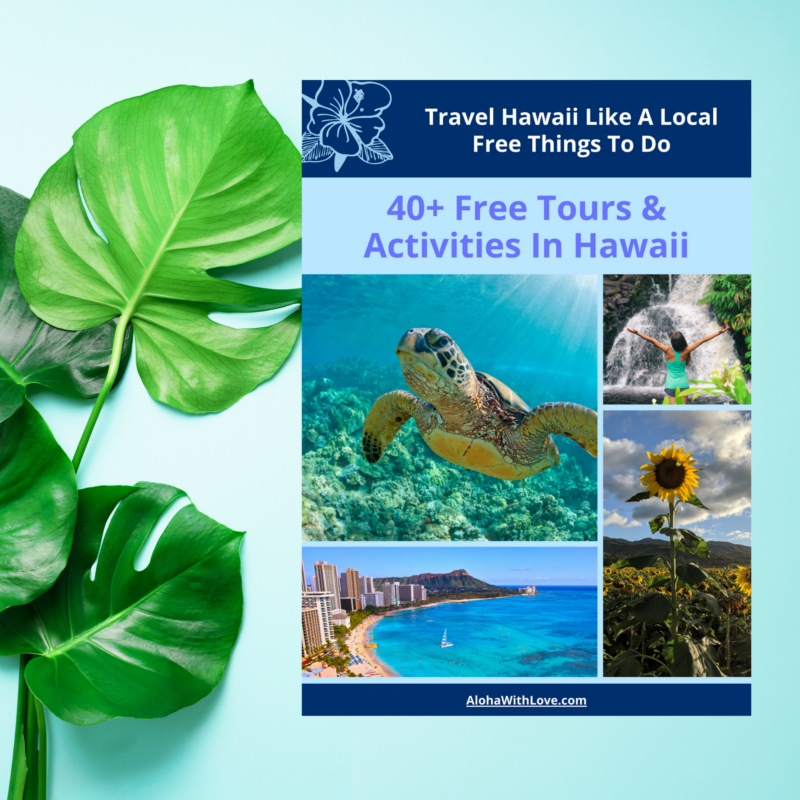 Want to go on a free tour in Hawaii?