On the eastern most point on Oahu, you'll find what I think is one of the most breathtaking hikes in Hawaii. With a conveniently wide path winding all the way to the top, Makapuu Lighthouse Trail (Kaiwi Shoreline Trail) is a relatively easy and great hike to go on with friends, family, kids and it's even pet-friendly! The drive there is exceptionally pretty, and the hike is the perfect midway point during a circle island ride on Kamehameha Highway.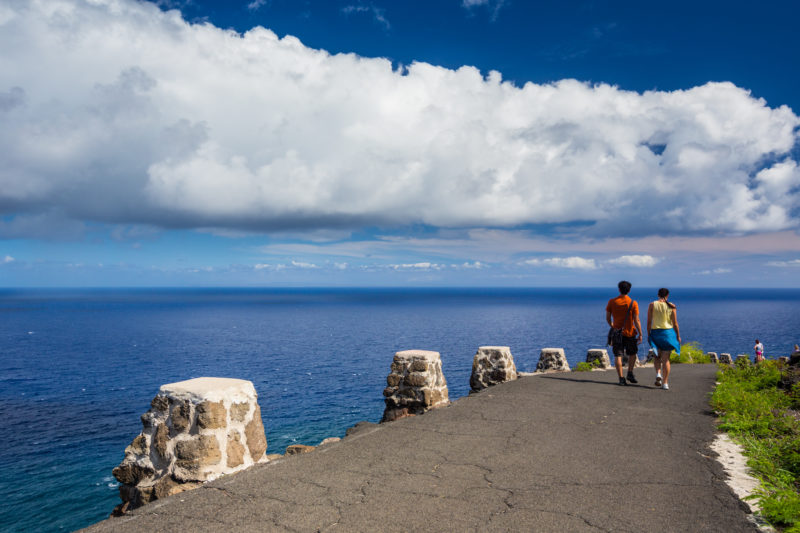 Makapuu Trail is just past Sandy Beach, which is a popular spot to have a beach picnic and fly kites. Although let me warn you that Sandy's is also known for its extremely dangerous shore break and very strong rip currents. You'll see many locals playing in the water here, but I'd avoid it especially if you're unfamiliar with the waves.
Parking can be slim even with the recent renovation so I suggest getting there early. Street parking is available, but the farther away you park, the longer you'll have to walk in the sun just to get to the trailhead. If you plan on seeing the sunrise, make sure you bring a flashlight so you can see where the path is headed. This hike is great for the whole family, but be sure to keep your children close to you as there are no railings at the edge of the path.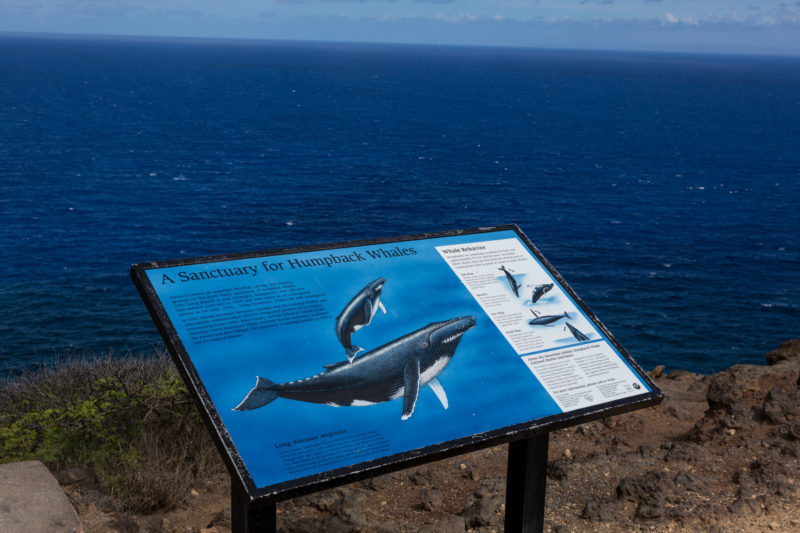 If you're lucky enough to be here during the Spring, keep a lookout for humpback whales breaching and spraying out in the ocean. They come in quite close to shore and the best way to spot them is to continuously scan the water looking for their spray of water as they break the surface. If you're lucky, you'll get to see a Mama and her calf taking breaching lessons!
At the very top, you'll get a sweet panoramic view of Oahu's windward coast and a gorgeous sight of the larger Manana Island (Rabbit Island) and Kaohikaipu Island. On especially clear days, you'll even be able to make out Molokai sitting right on top of the horizon.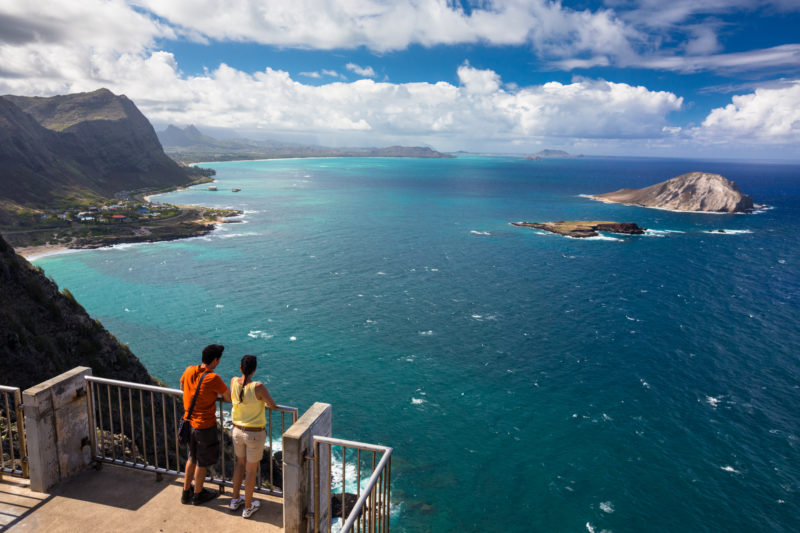 Local Tip: Early on the morning of January 1st each year, hundreds of people climb up Makapuu Trail to greet the new year's first sunrise. Unless you plan to be part of this fun annual event, plan ahead so that you have a chance at parking and to avoid a much larger crowd than usual. Or, join in the local fun!