This post may contain affiliate links, which means I'll earn a small commission if you purchase something through these links. You won't pay any extra; instead, you'll be helping Aloha With Love to thrive. Thank you! Learn more.
COVID-19 has affected many of Hawaii's businesses and events. Please double check their dates and times before you go or make plans. Visit HawaiiCOVID19.com for more information.
--
Most visitors to Oahu will choose to go with a budget Oahu car rental during their vacation here. Whether you choose to rent a car in advance or plan on renting a car when you arrive at the Honolulu airport, the information below will help you keep your Oahu car rental plan within your budget.
Aloha with love,
Amy
Do you need a rental car in Oahu?
If you can have a fantastic trip to Oahu without a rental car, then you'll be saving a lot of money every day. In my experience, budget Oahu car rentals in Oahu will cost you about $40 – $60 a day at minimum. Sometimes there are special deals or you have membership perks, but typically this is the daily cost you can expect for your budget Oahu car rental.
But depending on your Oahu itinerary, you may not need an Oahu car rental every single day of your trip. The Bus – Oahu's local bus system – is actually very good. You can get pretty much anywhere via the bus on Oahu, including popular attractions and sightseeing spots.
Just keep in mind that the farther you get from downtown Honolulu and Waikiki, the longer your bus ride will be. The longest bus ride is from Honolulu to Oahu's famous north shore, which will take about 3 hours (by car this trip would be about an hour depending on traffic).
Can you survive without an Oahu car rental?
The short answer is yes – if your trip to Oahu is short and you plan to stay in or near downtown Honolulu and Waikiki, then opting out of an Oahu car rental is certainly possible.
There is a lot to do in the area for several days and you can use The Bus or other budget Oahu car rental alternatives to get to farther attractions such as the Pearl Harbor Historic Sites, Diamond Head State Monument, Hanauma Bay State Park, or the Makapuu Lighthouse Trail.
Read more: Most Popular Things To Do In Oahu
Budget Oahu car rental alternatives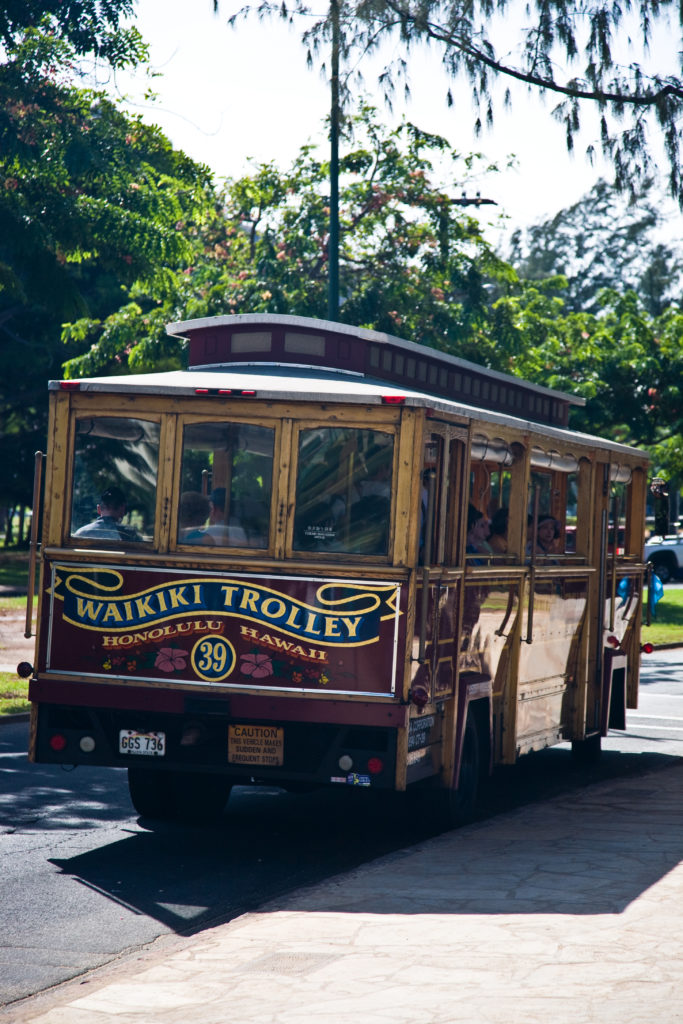 The Bus: Oahu's bus system that is both convenient and cheap. A great alternative to your budget Oahu car rental plan.
Rideshare apps: Apps such as Uber or Lyft are popular Oahu car rental alternatives and you'll pay significantly less than if you were to rent a car.
Car rental on specific days: To stay within your budget Oahu car rental plan, consider renting a car only on specific days during your trip. Many Oahu car rental companies have rental cars that can be picked up/dropped off near your hotel.
Non-traditional Oahu car rentals: Hui Car Share is an Oahu car rental app run by Servco (a local Hawaii company). You can rent cars by the hour from more than 50 "stations" across Oahu. Turo is another car rental app that mainlanders might be more familiar with – the site resembles airbnb but for cars owned by local residents.
Tours and activities that provide transportation: If you'd rather not drive, there are several transportation-provided tours and activities you can do to get to where you want to go. Browse and book all Oahu tours and activities at Hawaii Activities. Or, visit my sister site to book tours I recommend at Aloha With Tours.
Mopeds, bicycles, and scooters: Rental mopeds are easily available in Waikiki and rideshare programs such as Biki bike rentals or electric scooters are gaining support. Lime scooters in Honolulu failed to launch successfully back in 2018, but in 2021 Go X e-scooters are already gaining popularity and it looks like new legislature will soon pass to make this a legal transportation option (House Bill 72) and Oahu car rental alternative.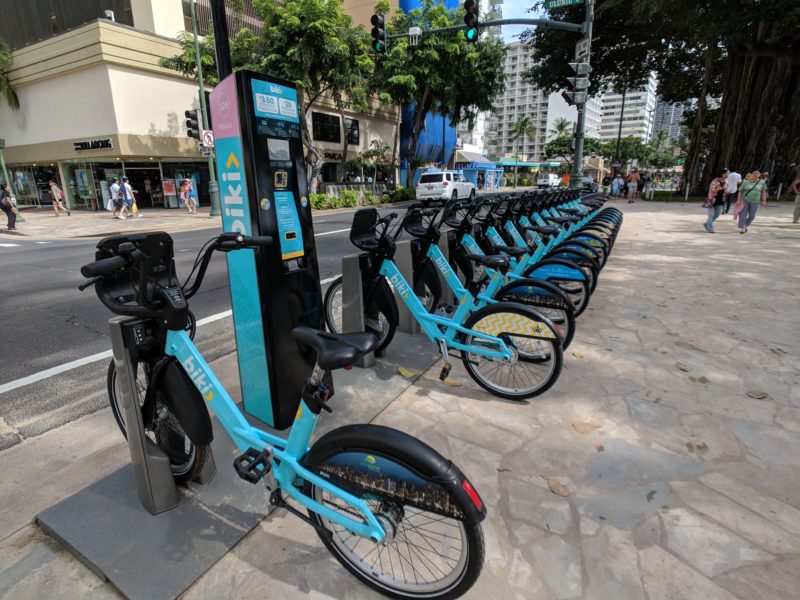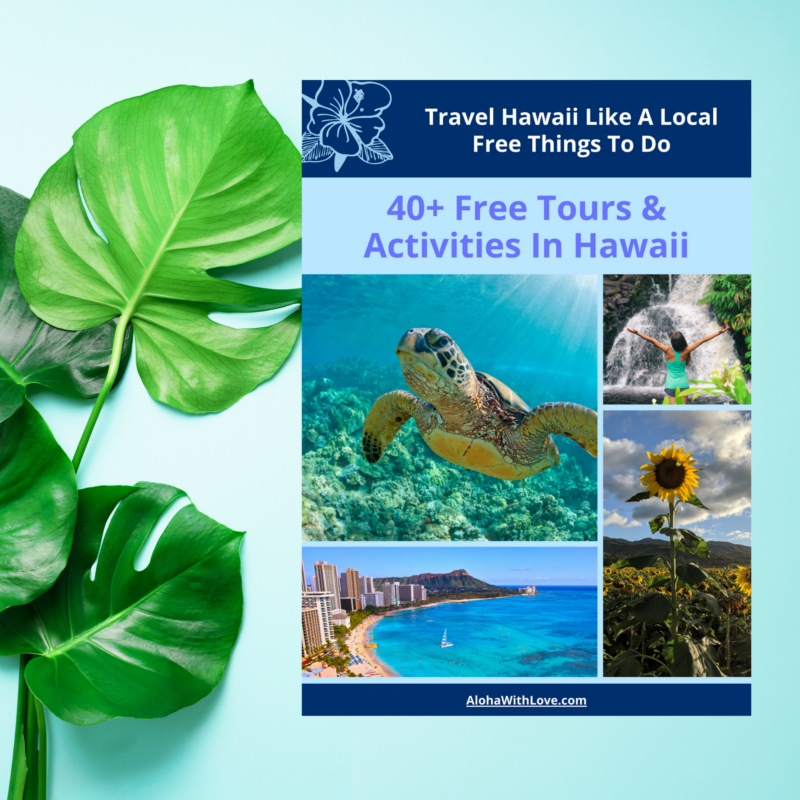 Want to go on a free tour in Hawaii?
How to get to your hotel from Honolulu International Airport (HNL)
If you're on a tight budget for your Oahu car rental and are considering other options for your transportation between the airport and your hotel, then take a look at this list that won't shoot a hole in your wallet:
Catch the #20 bus that comes every 20 minutes for $2.75 for a single ride, or $5.50 for a day pass.
Airport shuttles are by far the cheapest and most convenient way to get to Waikiki from the Honolulu airport starting at about $16 one way. You can expect the price to go up for resort areas that are farther away such as Kahala, Ko Olina, and the North Shore.
Uber or Lyft will usually cost $20 – $40, but it is slightly more of a hassle to meet up with your driver as you'll have to go back upstairs to get to the designated rideshare pickup area.
Taxis will cost you about $40, but they're readily available near the baggage claim.
Best budget Oahu car rental for young drivers
First of all, if you're under 21, you won't be able to rent a car with any of the national car rental companies in Hawaii. The only services that will allow this are Turo and Hui Car Share. According to Hui Car Share (read their post), Turo will charge you a $30 – $50 "young driver fee" and you won't be able to rent a car worth more than $20k.
If you're under 25 in Hawaii, you can get an Oahu car rental, but you'll have to pay a fee at Turo and the national rental car companies; plus, you'll be restricted in the type of rental car you can choose from. Hui Car Share is the only budget Oahu car rental that does not charge an under 21 (or under 25) fee and does not restrict your choices in the type of car you want.
Budget Oahu car rental companies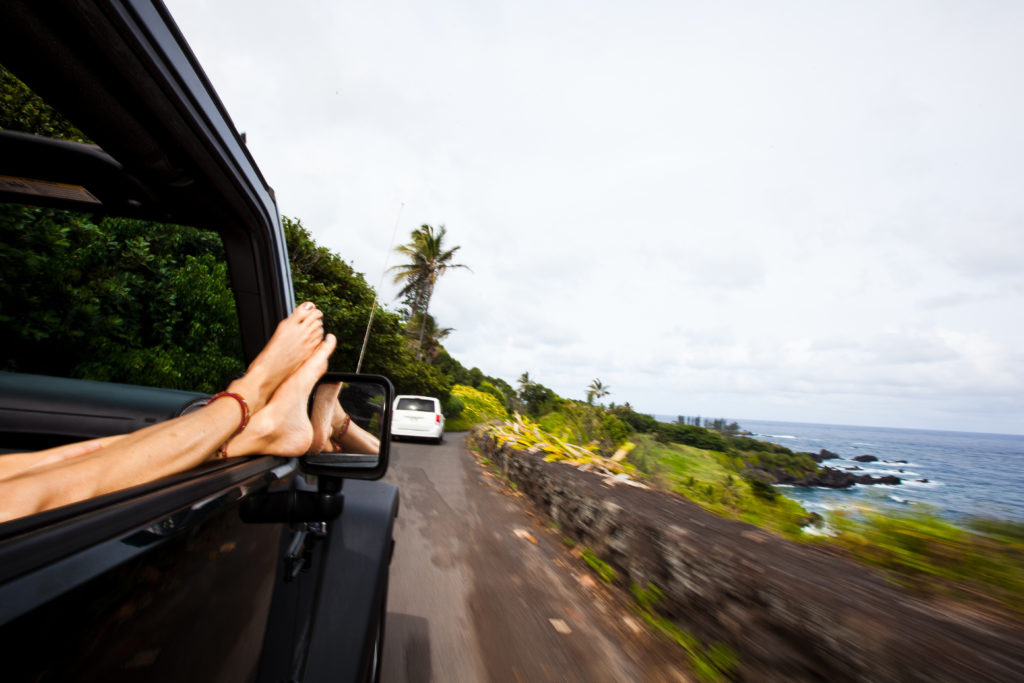 Places On Oahu That Need A Car
While you could theoretically get by without a car on Oahu, comparing cost, time and value, there are a few places in Oahu that I would recommend having a car for:
Oahu's North Shore: It takes about 3 hours to get here by bus from most tourist hubs (Waikiki, Honolulu, Ko Olina) and while the stops are convenient for local residents, it's not the best for a tourist who wants to see all the sights.
Kahuku, Laie, Hauula, Kaaawa: Although technically still a part of the North Shore, local residents tend to think of this area as separate since North Shore is associated more with surfing, beaches, and tourism. If you're interested in Oahu's countryside, shrimp trucks, and farms, you'll appreciate having a car.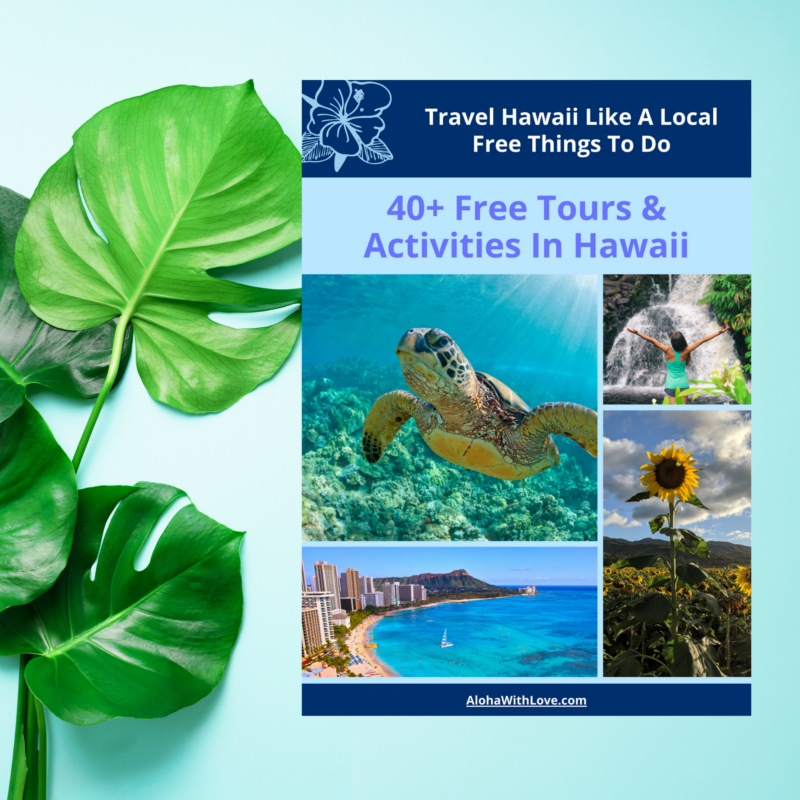 Want to go on a free tour in Hawaii?