This post may contain affiliate links, which means I'll earn a small commission if you purchase something through these links. You won't pay any extra; instead, you'll be helping Aloha With Love to thrive. Thank you! Learn more.
COVID-19 has affected many of Hawaii's businesses and events. Please double check their dates and times before you go or make plans. Visit HawaiiCOVID19.com for more information.
--
Nene geese may be "just birds," but I grew up learning about these rare birds that were endangered and native to Hawaii. In our culture, we have a great respect for them and I am always ecstatic when I see them because I know how rare they are.
You can only find them in the wild (reliably) on Kauai, Maui and the Big Island. But on occasion they have been spotted on the other islands including Oahu – but these sightings are extremely rare. If you're on Oahu though, you can see the nene goose at the Honolulu Zoo.
Aloha with love,
Amy
It's unlawful to harm or harass nene geese as they are an endangered species. Don't try to bother them or get too close because they have been known to chase and bite!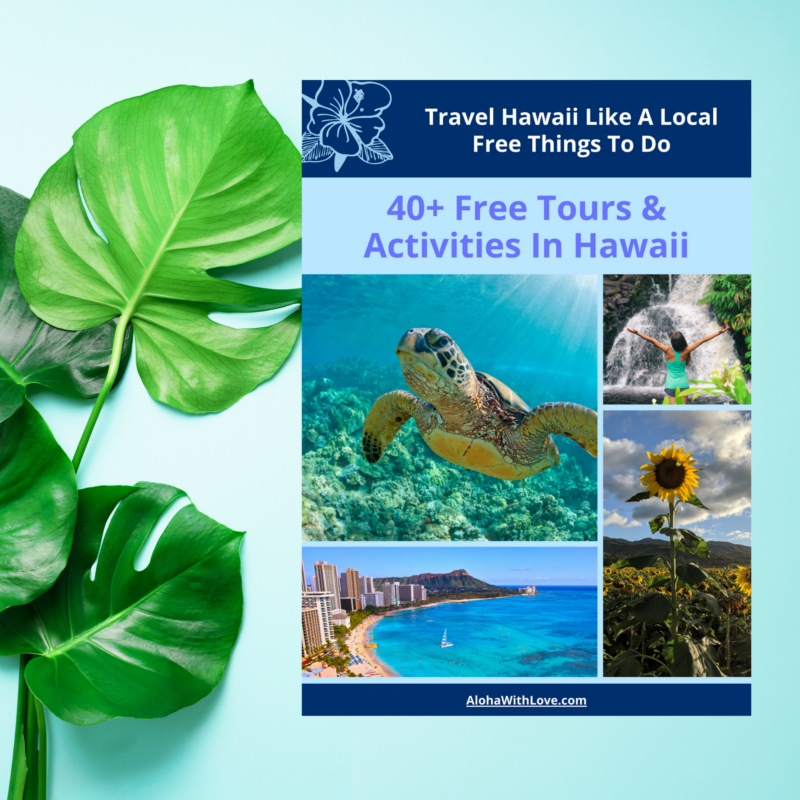 Want to go on a free tour in Hawaii?
Find The Nene Geese On The Big Island
If you're headed to the Big Island, you're in luck! The Nene geese love ohelo berries, which are mostly found in higher elevations on Maui and the Big Island. My favorite places to see them are at the Hawaii Volcanoes National Park. If you love to golf, definitely try out the Volcano Golf and Country Club where you'll see the Nene geese walking around in small groups. Other places to see them are on the slopes of Mauna Loa and the Pu'u Wa'a Wa'a cinder cone trail on the Big Island.
The Volcano Golf Club is a very unique golf course because it's on the rim of the Kilauea crater – lovely views!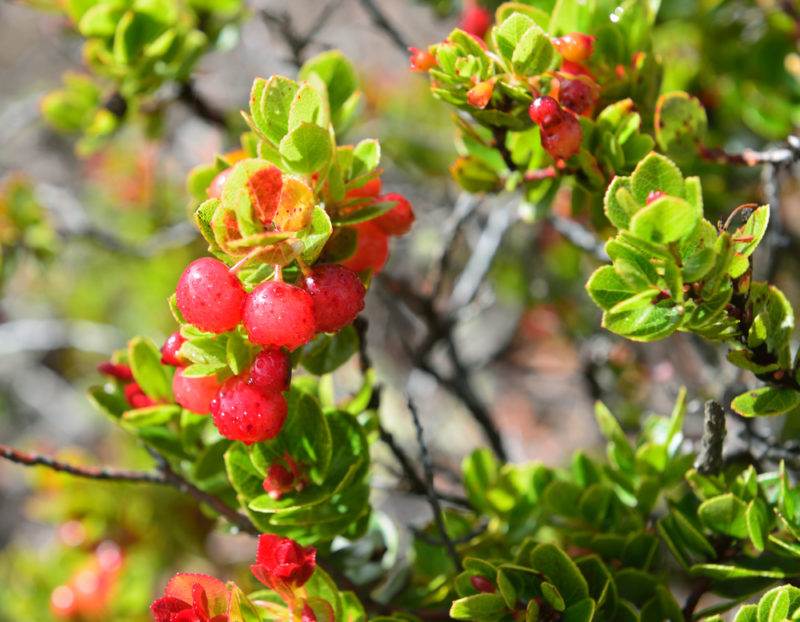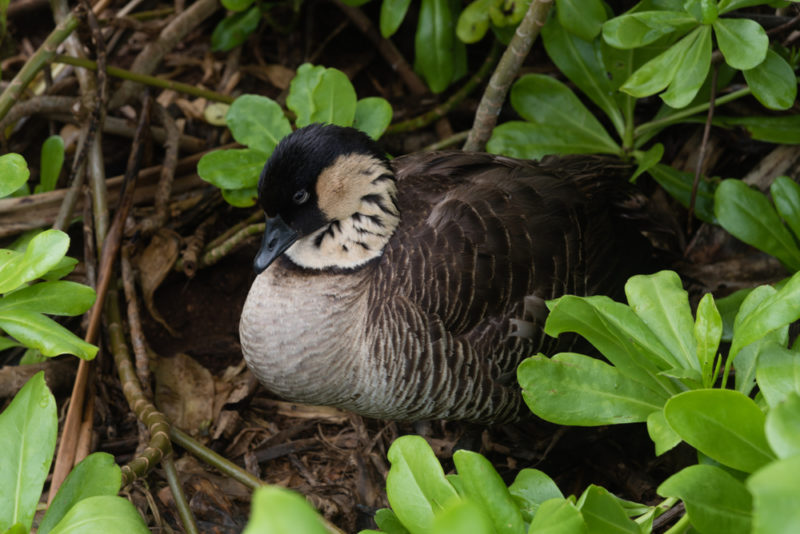 The Nene Geese Are On Maui, Too
On Maui, you can also see them at Haleakala National Park and even at the Na Pali coast on Kauai. Haleakala can be crowded, so if you're determined to see the nene geese, do a hike where there will be less people and a higher chance to spot these guys.
Most visitors see the Na Pali coast from helicopter or boat. If you're feeling up to it, the hikes are an awesome way to spot the nene geese as there are significantly less people – especially on the harder trails.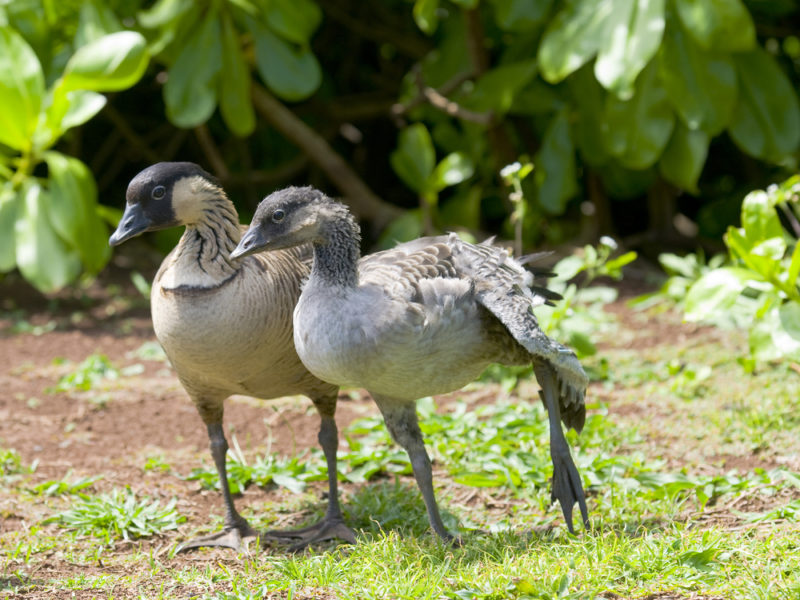 Local tip: You'll almost always see Nene geese walking around in even numbers because they mate for life – how romantic!
Nene Geese On Kauai
Kauai has been particularly successful in bringing up the nene goose population. You won't have to look too hard because they can be seen everywhere from parking lots to golf courses. I recommend the Kilauea Point Wildlife Refuge because you can also see spinner dolphins and Hawaiian monk seals, too.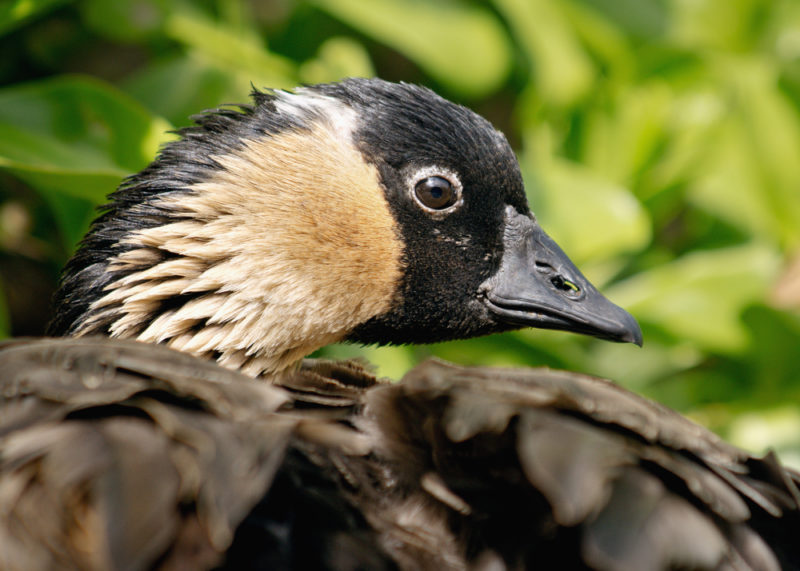 Bird Watching Opportunities
Big Island visitors can check out this fantastic bird watching tour at either the Hakalau Wildlife Refuge or mountainous forests popular for wildlife observers. Be sure to read my Pueo Watch tip if you want to know the best local places to see our Hawaiian owls!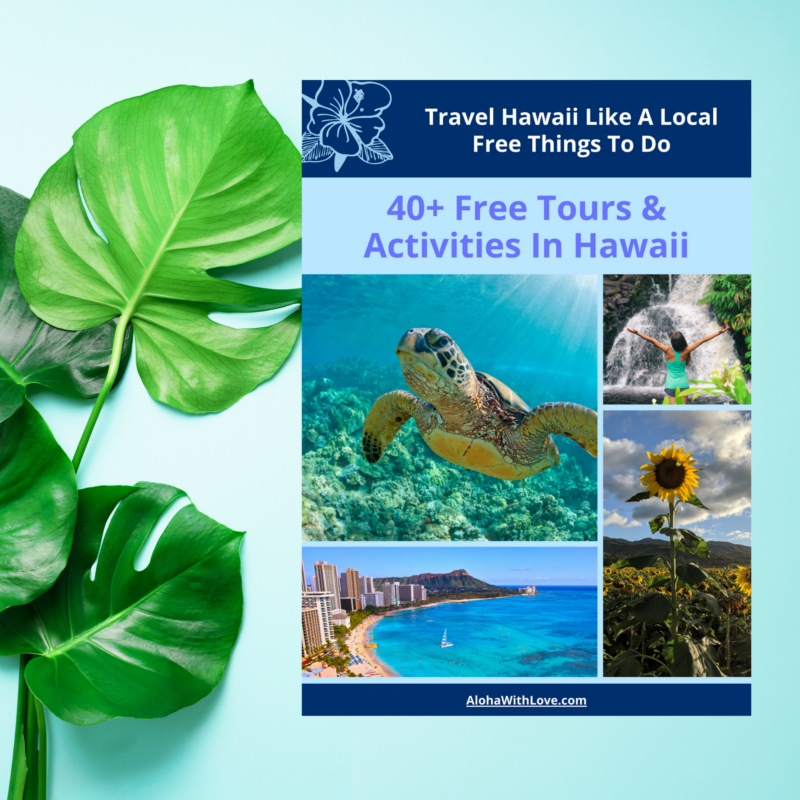 Want to go on a free tour in Hawaii?