This post may contain affiliate links, which means I'll earn a small commission if you purchase something through these links. You won't pay any extra; instead, you'll be helping Aloha With Love to thrive. Thank you! Learn more.
COVID-19 has affected many of Hawaii's businesses and events. Please double check their dates and times before you go or make plans. Visit HawaiiCOVID19.com for more information.
--
If you're trying to budget your money and Hawaiian Airlines is looking a little pricey for island hopping, check out Mokulele Airlines and see how their prices compare. They often have better prices and the main difference is that you'll be riding a small commuter plane with no flight attendants or snacks.
But that's OK because most of the interisland flights usually take less than an hour. And you can see the pilots in flight!
Aloha with love,
Amy
All photos in this post (including the feature photo) are courtesy of Hawaii Department of Transportation. Mahalo!
Getting To Mokulele Airlines In Honolulu
Unfortunately, Mokulele Airlines is located at Terminal 3, which is not the near the main Terminals 1 and 2. I personally recommend the free shuttle, but there are other options available, too.
How to get to Terminal 3 for your Molokai flight on Mokulele
By shuttle: Honolulu International Airport has the "Intra-Airport Transportation System" which is a fancy word for free shuttle service. The shuttles serve Terminals 1, 2 and 3 every 20 minutes. You can board the shuttles from Terminals 1 and 2 curbside on the ground level. Just follow the shuttle signs to get to the right spot. From terminal to terminal it takes about 5 to 10 minutes. (Terminal 1 and 2 are right next to each other.)
By foot: I wouldn't recommend walking to Terminal 3 since like most big city airports, the surrounding area is not the safest.
Local Tip: The Honolulu airport area does have some homeless people. I used to work in this area and generally they leave you alone, but just be mindful if you decide to explore.
By Uber or Lyft: While this is a viable option, it's not the most convenient. Rideshare cars can only pick you up from the second level, which means after picking up your luggage from the first floor, you have to find an elevator or escalator (not an easy feat).
Parking at Terminal 3: There are 42 lots available for parking (plus two additional American with Disabilities Act stalls). You'll have to pay your parking fee in advance before you check in.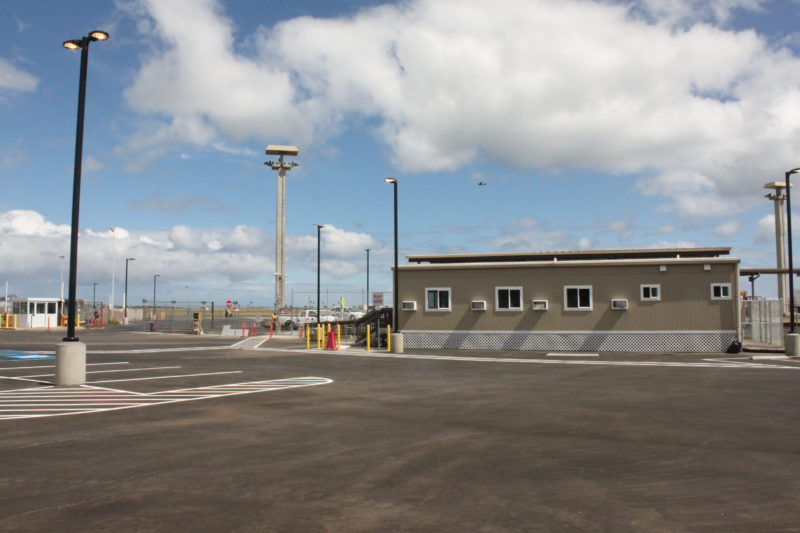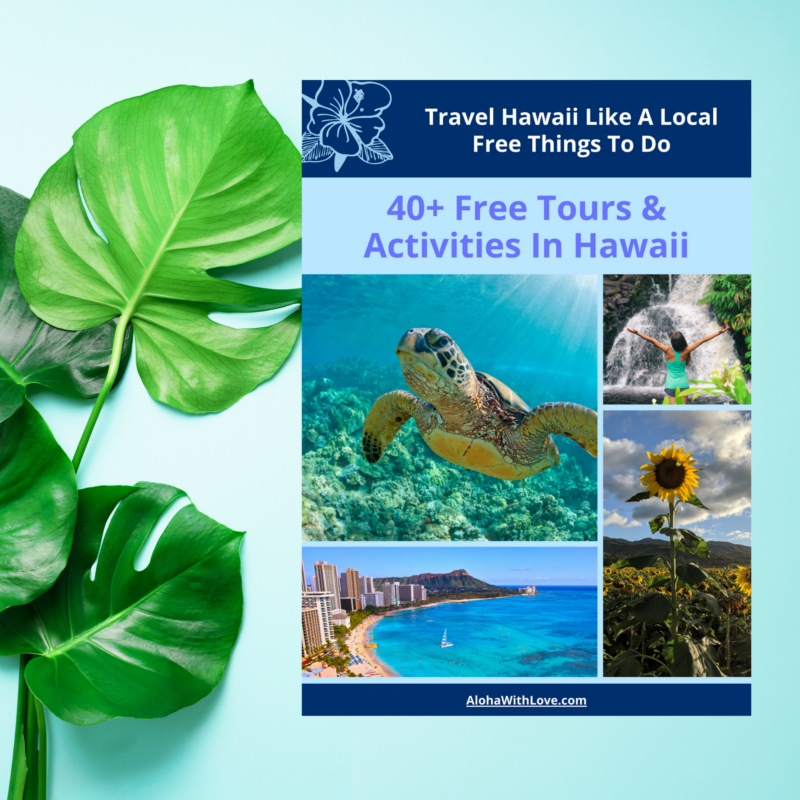 Want to go on a free tour in Hawaii?
Checking In At Mokulele Airlines, Honolulu
Checking in for your Mokulele Airlines flight at Honolulu International Airport is not a difficult or grand affair as you can see. Everything is bare-bones, but it works with such a small group of people flying at any one time.
In fact, for those who have never flown on a commuter plane before, this may be a fun, local experience. No worrying about getting lost in the airport or waiting around forever for your section to board.
Local Tip: My friends always find it funny that the pilot will choose where you sit. The plane needs to be balanced so they decide on where the bags should go and where you should go to!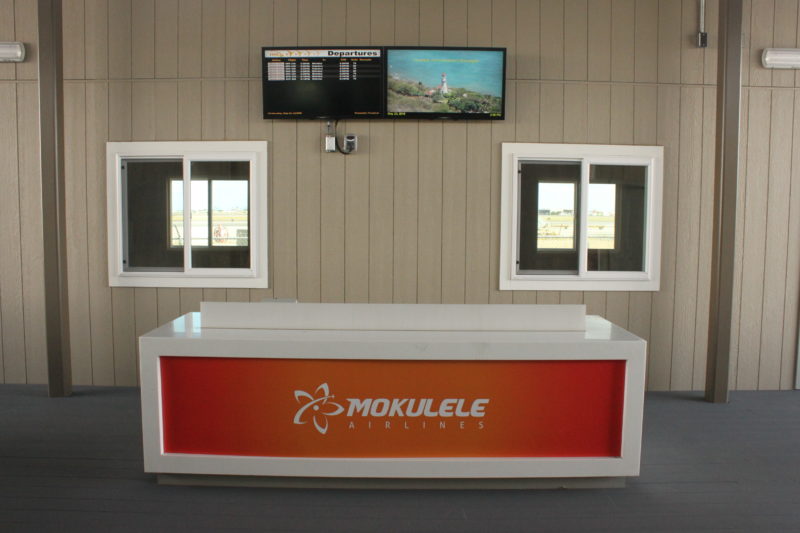 Tips About Riding Mokulele Airlines Or Any Interisland Commuter Plane
I do not recommend Mokulele Airlines or any small commuter flight for those who do not like to fly or who are easily-anxious. I have a family member who is a bit more jumpy than your average person and while she can and has ridden with Mokulele Airlines, she highly prefers larger planes. From a comfort standpoint, it's supposed to be a vacation and you want even your short airplane ride to be stress-free.
Another commuter airlines you can try is Makani Kai Air. I've always had good experiences flying with them as well. They are not located in Terminals 1, 2 or 3 so there is no free airport shuttle service.
Pay very close attention to bag policies. Weight is a big issue for these small planes and space is limited. You may have to squeeze your necessities into a carry-on instead. You can store baggage (and other common luggage items) at Baggage Storage Hawaii located in Terminal 2 of Honolulu International Airport.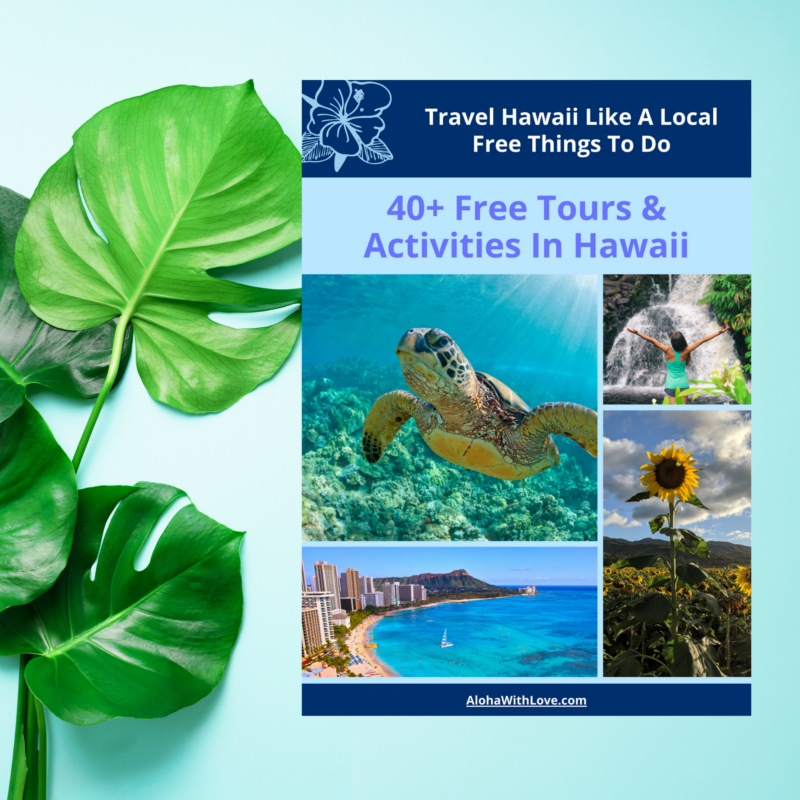 Want to go on a free tour in Hawaii?