This post may contain affiliate links, which means I'll earn a small commission if you purchase something through these links. You won't pay any extra; instead, you'll be helping Aloha With Love to thrive. Thank you! Learn more.
COVID-19 has affected many of Hawaii's businesses and events. Please double check their dates and times before you go or make plans. Visit HawaiiCOVID19.com for more information.
--
The farmers' market at Mililani High School is in the neighborhood for us so we come here quite often. There's plenty of parking (big plus!) and a good variety of shops selling everything from fresh vegetables to locally-made dog treats. I get those feel-good vibes whenever I do my shopping here knowing that my money is going to a local company.
Aloha with love,
Amy
About Mililani Farmers' Market
Mililani High School
95-1200 Meheula Parkway
Mililani, HI 96789
Sundays 8 AM – 11 AM
Learn More: Mililani Farmers' Market website
As one of the largest public schools in Hawaii, Mililani High School has the space to house several booths and accommodate all visitors with their big parking lots. Parking is a common problem for a lot of city or town-based farmers' markets, but we're very lucky to not have this issue at Mililani's. You'll want to enter at the Mililani High School parking lot that's closest to the Mililani Post Office (near Kamehameha Highway).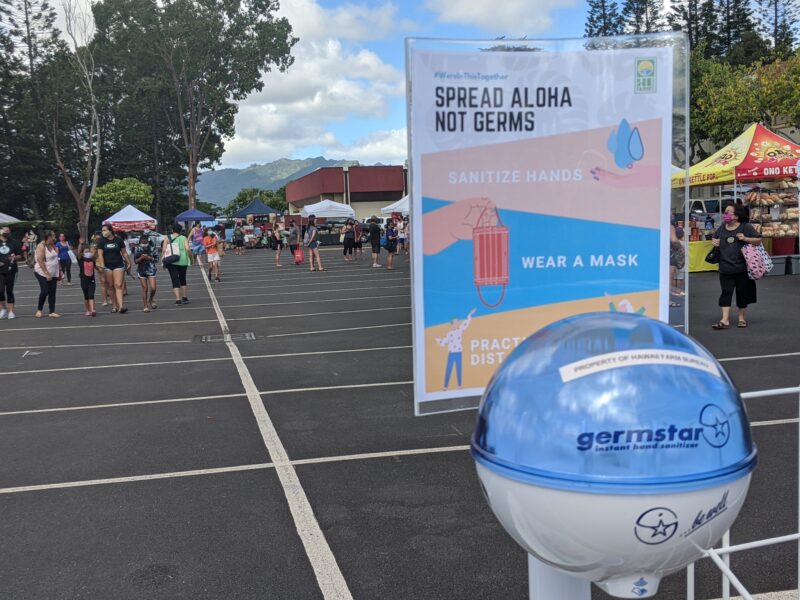 Mililani Farmers' Market is run by the Hawaii Farm Bureau. Their website is where you can get open hours, dates, vendor maps, and news announcements about many of Hawaii's farmers' markets and events.
Booths
There are plenty of booths to choose from so you can do a lot of your shopping here. Some popular farm booths selling fresh produce are Pit Farms, Sons Farms, and Eggs Hawaii. Kamuela Tomatoes is also fun to check out, too, if you love local tomatoes from the Big Island.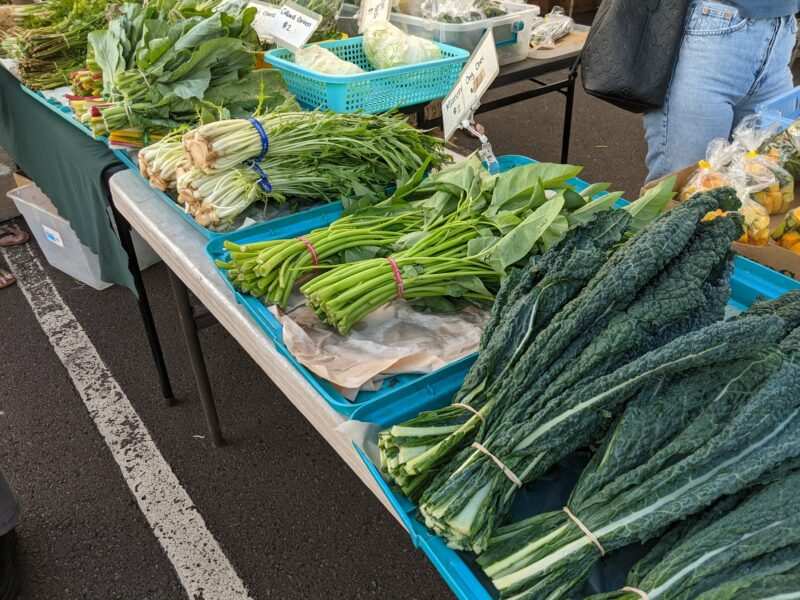 There are also plenty of booths selling unique hot foods, snacks, and desserts. I'm always salivating when I walk around here because of the savory smells teasing my nose. The deep-fried mochi at Mochi Aulelei always smells so good and Grandma G's has some nice breakfast options (kimchi fried rice, anyone?).
If you're into gourmet popcorn, stop at Ono Kettle Pop for a bag. I myself love a bag of salty and buttery popcorn and this place smells fantastic when I walk by! There's also a Pig and the Lady booth if you're looking for a savory meal that will really hit the spot.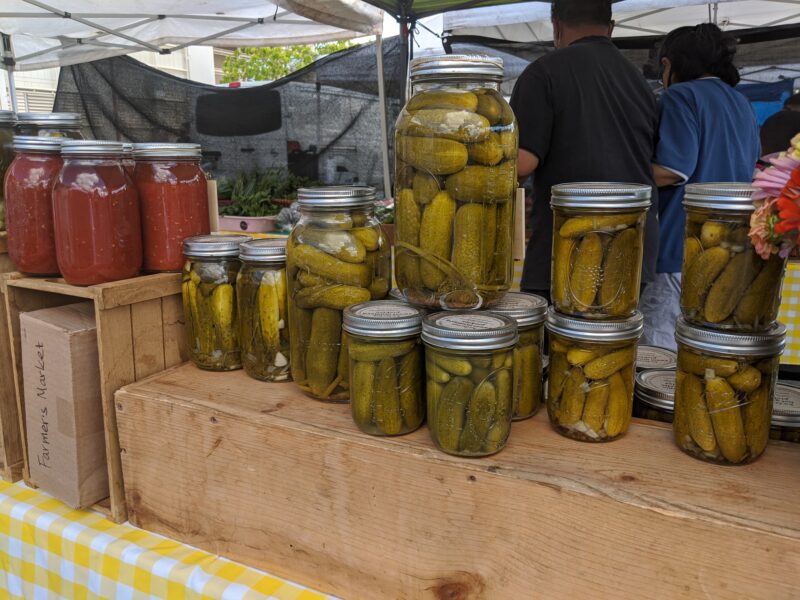 Review
What I really love about Mililani Farmers' Market is that there feels like there is a larger farm-to-food booths ratio. Sometimes when I go to a farmers' market, I feel like there are plenty of things to eat, but not enough vegetables and fruits to browse. Not so here at Mililani. There are at least 4 or 5 farm booths and several specialty booths such as tomatoes, eggs, and even poi/kulolo.
While the Mililani Farmers' Market is certainly not big, what it lacks in size is made up for in the range of produce and products available. There's just enough variety to keep you interested and checking out the next booth to see what they've got.
If you're in the area, take an hour out of your day and make a stop here. There's sure to be parking and you'll enjoy the wide space and range of booths.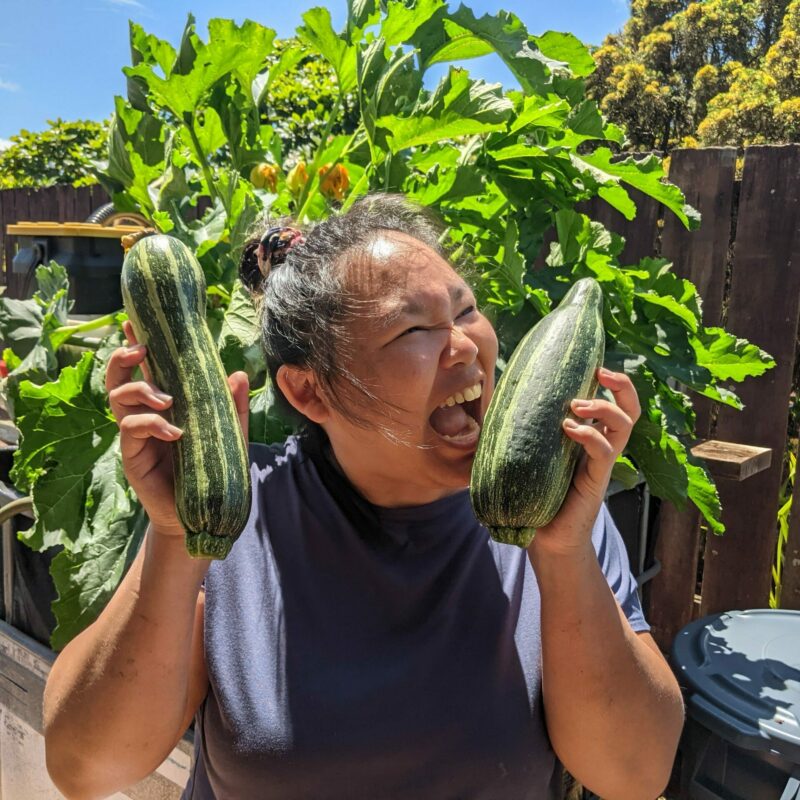 Learn more about living in Hawaii!