This post may contain affiliate links, which means I'll earn a small commission if you purchase something through these links. You won't pay any extra; instead, you'll be helping Aloha With Love to thrive. Thank you! Learn more.
COVID-19 has affected many of Hawaii's businesses and events. Please double check their dates and times before you go or make plans. Visit HawaiiCOVID19.com for more information.
--
Makalawena Beach is the least visited beach of the three white sand beaches in Kekaha Kai State Park. While it may require a little extra effort to reach, it's not without charm or beauty. If you want to add a little hiking and exploration to your beach day, then this beach will do it for you.
Aloha with love,
Amy
About Makalawena Beach and Puu Alii Bay
Located in Puu Alii Bay, Makalawena Beach means "mischievous winds" in Hawaiian and refers to the story of when the wind goddess Laamaomao annoyed the other gods so much that they cut off her nose. Today, you can see (and hike) her nose as Puu Kuili, the cinder cone in Kekaha Kai State Park.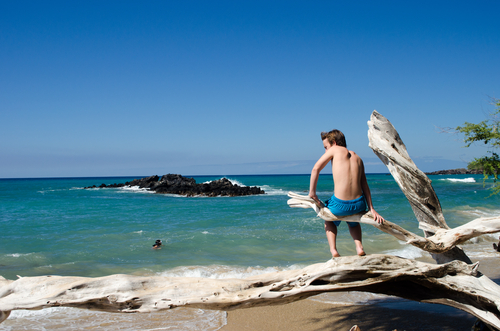 Location
Makalawena Beach is located between Kua Bay and Mahaiula Beach. It is significantly closer to Mahaiula Beach, so I'd recommend parking at Mahaiula Beach's parking lot if you're going to hike on over.
Facilities
There are no bathrooms, showers, or drinking water at Makalawena Beach. There's very little shade, too, so try to come in the morning or on cooler days to avoid getting burnt.
Seasonal Information
The winter swells can bring decent waves to Makalawena Beach, but nothing too huge. It's usually still pretty safe to play in the waves during our colder months.
Getting to Makalawena Beach
Compared to Kua Bay (Maniniowali Beach) and Mahaiula Beach in Kekaha Kai State Park, getting to Makalawena Beach will take a little more extra time and effort.
Walking to Makalawena Beach
From Queen Kaahumanu Highway (Hwy 19) turn into Kekaha Kai State Park and drive all the way down until you reach a 4-way dirt intersection. The turn on the right is chained off and is labeled "Makalawena Trail". The first part of this trail will take you to Mahaiula Beach, but continue on to reach Makalawena.
The walk should only take you about 20 minutes if you've packed lightly. There are portable toilets near the beginning of the trail – take advantage of them since there aren't any bathroom facilities at Makalawena Beach.
Local tip: Because of the lava rocks you'll be walking on, I recommend athletic shoes or at least thick slippers (flip-flops).
Driving to Makalawena Beach
You will absolutely need a 4WD vehicle and I highly recommend a lifted vehicle as there are some 2-foot drops that can really do some damage to your undercarriage. The road is bumpy and it will take at least 45 minutes as you carefully navigate your way over the bumpy lava rocks.
From Queen Kaahumanu Highway (Hwy 19), look for a dirt trail headed towards the ocean (you'll see the Puu Alii cinder cone) between mile markers 88 and 89. When you reach the tilted van, turn left. This is about the halfway point. If it's already been too crazy for you, turn around and walk to Makalawena Beach from Mahaiula Beach instead.
Should you walk or drive?
If you're trying to decide whether you should walk or drive to Makalawena Beach, then it really comes down to your vehicle. Can it survive the bumpy road? Is it rental car and are you worried about damaging it?
The other thing to consider is time. Driving takes about 45 minutes, while the walk from Mahaiula Beach takes only 20 minutes. It's also difficult to take a lot of things with you on the 20-minute walk. But if you were to drive over, you'd be able to fill up your vehicle with an umbrella, chair, coolers, beach gear, etc.
There also aren't any facilities like bathrooms or showers. This isn't a big deal for me since I've been going to the beach since I was a kid. But some people out there require a nearby bathroom or would like access to a shower so they don't get any salt or sand in their car. In this case, you'll want to check out Kua Bay or Mahaiula Beach.
Activities at Makalawena Beach
The beach here is lovely and there is even some snorkeling to do. The waters are calm enough for kids and during the winter the surf brings in some good waves for boogie boarding.
Turtles often pull themselves up onto the sand or lava rocks and even Hawaiian monk seals will come out to nap in the sun. Please keep your distance as these are both wild animals that are endangered. It is against the law to touch, harass, or disturb them.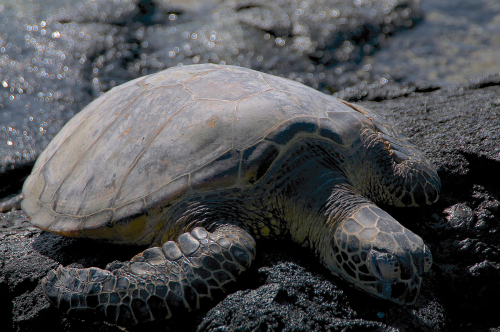 Things to see at Makalawena Beach
There's quite a bit to see in this area – most notably the red shrimp pond has some unique birdlife. The Puu Alii cinder cone is visible from Makalawena Beach and you can even hike to it from here. The entire beach is surrounded by a field of lava where there used to be an ancient Hawaiian village. These days it is now inhabited by the local chickens and goats.
Opaeula Pond
On the far northern side of Makalawena Beach, you'll find the 12-acre Opaeula (red shrimp) Pond. This is a National Natural Landmark and the area surrounding it is private property so just look from the ocean side of the pond and don't trespass.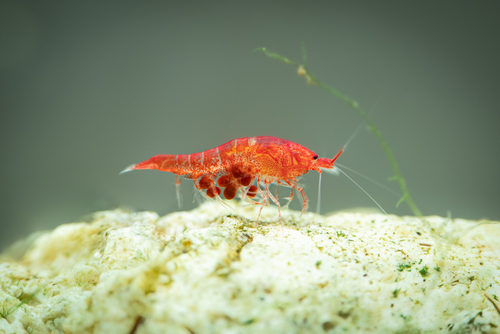 This area is also a bird sanctuary to the endangered Hawaiian stilt (aeo), the black-crowned night heron (aukuu), and other water birds such as the Hawaiian coot and wandering tattler. You'll also see the more common doves, sparrows, and cardinals. The birds love to eat the opaeula and the ecosystem is a delicate balance that relies on these tiny red shrimp.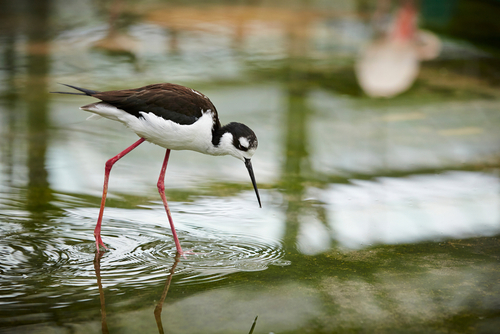 Hawaiian fishing village
While you can't see any ruins from Makalawena Beach, it's important to note that this area used to be a thriving Hawaiian fishing village. The ruins that are left (if any – none are visible to the public) and the pond suggest that this was a thriving Hawaiian village that used Opaeula Pond as a Hawaii fishpond.
Learn more about geological catastrophes on the Big Island.
Puu Kuili
You can hike to the top of this cinder cone from Makalawena Beach for a pretty view of the North Kona coast. You can also hike to Puu Kuili from Kua Bay. Both hikes are about the same distance.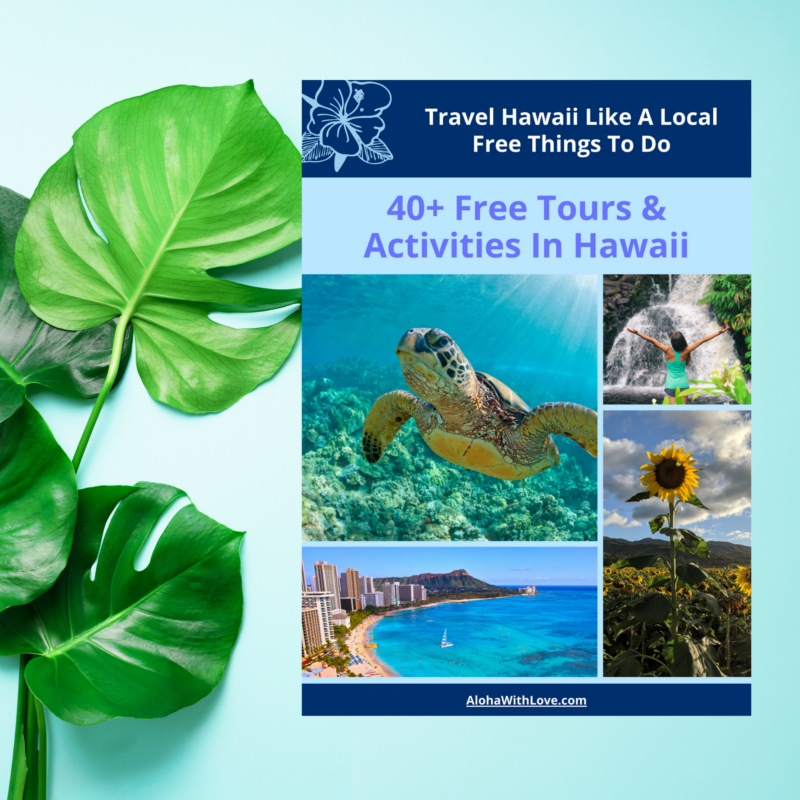 Want to go on a free tour in Hawaii?