This post may contain affiliate links, which means I'll earn a small commission if you purchase something through these links. You won't pay any extra; instead, you'll be helping Aloha With Love to thrive. Thank you! Learn more.
COVID-19 has affected many of Hawaii's businesses and events. Please double check their dates and times before you go or make plans. Visit HawaiiCOVID19.com for more information.
--
Choosing the best luau in Oahu for you, your family, kids, significant other or friends is so difficult! Some are great fun for the whole family with activities for kids of any age like lei making or coconut husking. Other Oahu luaus will get hoots and laughter from the audience as guests order cocktails from the bar.
Some resorts choose to host their luau right on their property, while the more extravagant luaus require a ride to the beach. Then there's the dancing, food and price to worry about.
I've broken down the best luaus in Oahu (in my opinion) for you. You'll have an awesome night at any of these Oahu luaus, but I hope my experience and local tips will help you choose the best one for you.
Aloha with love,
Amy
How Do You Choose From So Many Great Luaus?
It's too difficult to choose just one best luau in Oahu. Each Oahu luau is different and you'll find that the entertainment, food served and even the atmosphere appeals to different ages and tastes.
In general, luaus are "touristy" and are marketed to tourists. They usually start just before sunset with food, drinks and a show featuring a variety of dances, music and songs from Polynesian islands such as Hawaii, Tahiti, Easter Island, and the always popular Samoa's fire knife dancing.
Local Tip: If you're looking for an "authentic" luau, let me stop you right there. Today's luaus in the local community are more of a potluck style or even (gasp!) catered food. The entertainment is usually a hula performance, which can be a mixed bag. Typically, the dancing doesn't last more than a half-hour. So if you want to be exposed to Hawaiian food and a fantastic Polynesian dance show, do the "touristy" luau.
Before booking the best luau in Oahu for you, take a look at who is coming with you to the party and ask yourself a few questions:
Will there be young kids?
Are you traveling with friends your age?
Are you interested in a family-friendly luau?
Is alcohol important to your party?
Will someone be in a wheelchair?
Is this your only chance to eat Hawaiian food?
Do you prefer a fantastic show or a hands-on experience?
How important is the evening view for you?
Do you have transportation to reach distant luaus?
What's your budget?
Book A Budget Luau: Compare Luau Prices And Check Discounts Here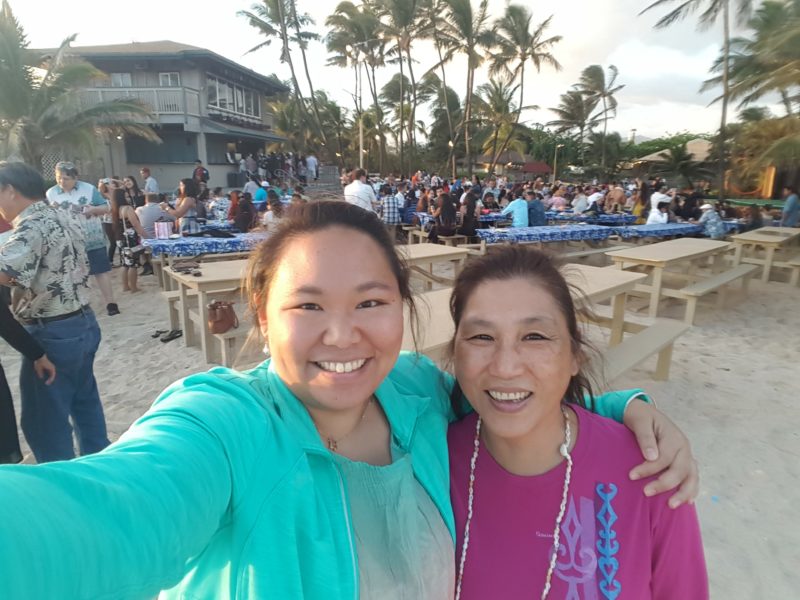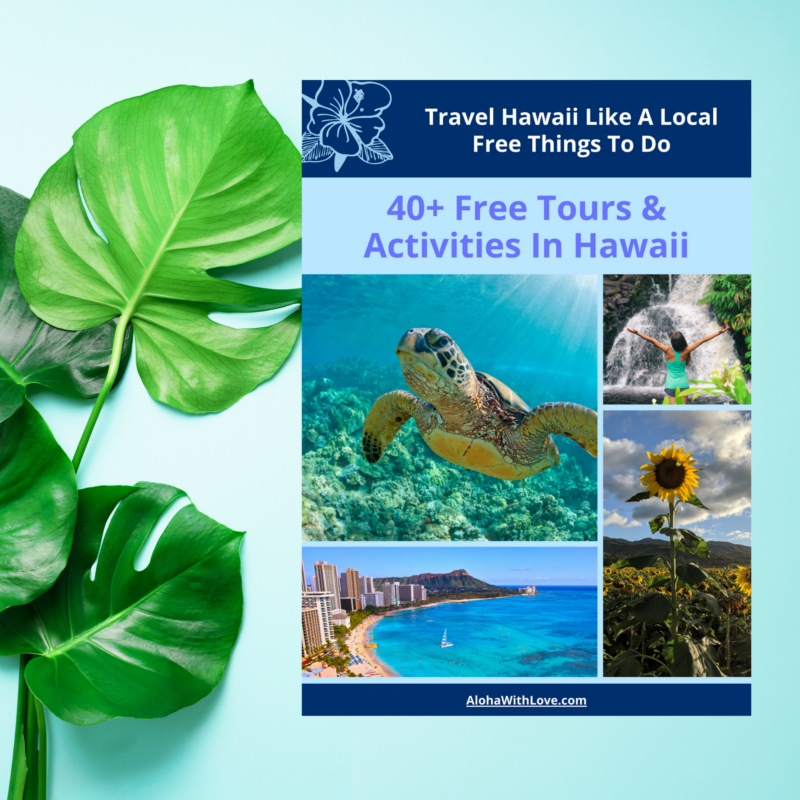 Want to go on a free tour in Hawaii?
Toa Luau Is The Best Luau In Oahu For Families and Kids
Toa Luau is really a gem that's buried by the more mainstream marketing of Oahu luaus. While most Oahu luaus will have just dinner and a show, Toa Luau devotes extra time to interactive activities like lei making and coconut husking – something that the larger luaus can't do because their staff would be overrun by the crowd size.
There are instructors everywhere to teach you, which really brings out an intimate atmosphere to the party. And since you're in Waimea Falls Park and Botanical Gardens in Waimea Valley, it's easy to pretend you're at a real luau since there are no big buildings in the area. The fresh forest smells and chirping birds make a huge difference!
Read About My Waimea Falls Visit: Oahu Photography Tour With My Smartphone
The price for the Toa Luau is average for an Oahu luau – roughly $90 – $160 per adult depending on which package you choose. But in addition to the activities, dinner and the evening show, the price also includes the entrance fee into Waimea Valley, which already has a price tag of $17 per adult. This is a really good deal if a luau and a visit to Waimea Valley is on your Oahu to-do list.
Book Toa Luau: The Best Luau In Oahu For Pretty Much Anyone
Local Tip: Unlike most Oahu luaus, the Toa Luau does not provide transportation to and from Waimea Valley. Take this into consideration since Waimea Valley is in the North Shore and not all Oahu visitors choose to have a rental car.
Read Now: The Best Beaches In Oahu's North Shore For Families
Experience Nutridge Delivers On Luau Authenticity And Is In Honolulu
For an authentic luau experience, Experience Nutridge is what I recommend. This luau is held at the Nutridge Estate which overlooks downtown Honolulu and is near Tantalus viewpoint.
Your luau experience begins from the moment you're picked up. The customer service is not just excellent service. You're treated as if being welcomed to somebody's residence and you get the sense that your experience here will be very special. And how could it not be? Famous celebrities such as Marilyn Monroe, Clark Gable, Frank Sinatra and Elvis Presley have visited the Nutridge Estate!
Experience Nutridge has everything – a beautiful estate and view, an introduction the the grounds, cultural and hands-on activities, a delicious dinner and an amazing show all at an affordable price.
My Polynesian Cultural Center Luau Budget Tip
The Polynesian Cultural Center (PCC) may be expensive for some, but here me out on my budget tip. This is a good plan for those short on time or money.
The way PCC works is it's like a theme park for exploring the Polynesian Islands. To experience everything, this is what your day will look like:
Get there a little before noon to check out the Hukilau Marketplace where there are various shops outside PCC and maybe eat some lunch before PCC opens at noon.
From noon until dinner, visit all the different islands and experience each island's cultural activities and performances.
For dinner, you have a few options. Those on a budget can head to snack bars and food stands that are open until 5 PM. Or, go to a restaurant outside of PCC. Your other option is to go for the pricier Island Buffet or Prime Rib Buffet. The most expensive option is the Luau Buffet, which gives you the food + performance experience.
Head to the evening show held in the Pacific Theater that puts up a fantastic production representing several Polynesian islands.
Local Tip: PCC's luau and admission combos are $120 – $250 depending on the package you choose. That means you can get a full day's admission, luau dinner and the evening show at $120. Most luau experiences on Oahu hover around $100 – $120. So if you need to save money, this is the best luau option for you.
Read Now: Polynesian Cultural Center Epic Guide
To go even cheaper, choose PCC's cheapest package: Admission + Show. You'll get a full day's admission, free Island Buffet, and the evening show all for just $90. You won't have that luau experience (meal and show together), but do you really need it if their evening show following dinner is excellent?
Local Tip: This is usually the option I choose for myself and visiting friends.
Book A PCC Luau: Polynesian Cultural Center's Luau Packages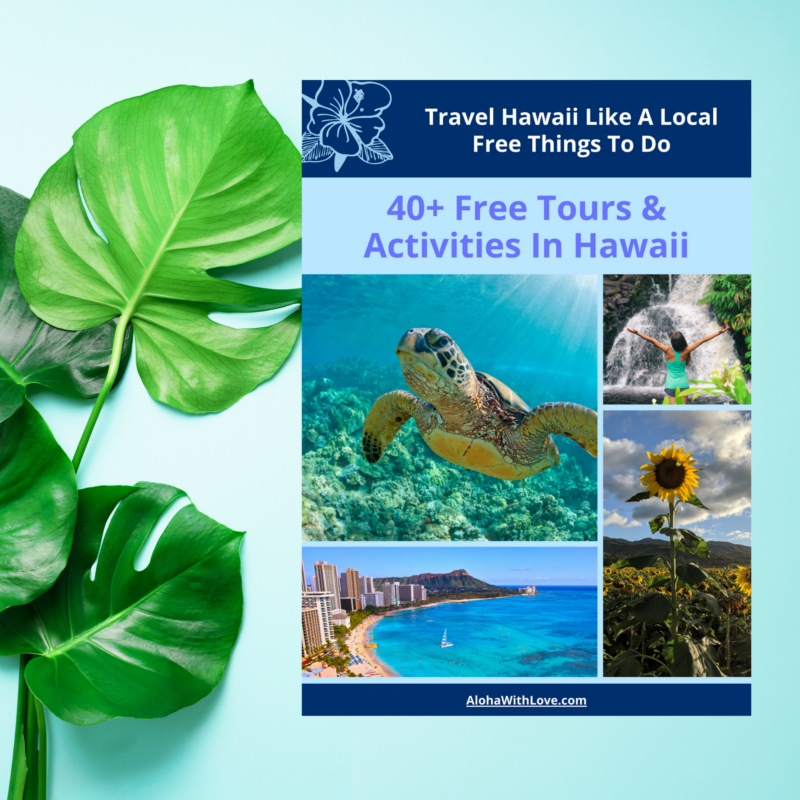 Want to go on a free tour in Hawaii?
Germaine's Luau Is The Best Luau In Oahu For Drinks, Large Groups And Those Who Want A Party Atmosphere
If you're willing to pay for the more expensive tickets, you'll get way better seats, which means you'll get to stand in line earlier for the food. You'll also get more drink tickets and a few other perks (mostly related to your alcohol service).
Local Tip: One of the best parts about Germaine's Luau is that it's on the beach. You have this amazing view of the waves and sand that adds another layer to your luau experience. But, I wouldn't recommend Germaine's Luau for anyone in a wheelchair or has difficulty walking. The sand makes it really hard to maneuver, especially if you're on wheels.
There are 3 luau packages ranging from $90 – $160 per adult. The main perks are:
Germaine's Luau is probably the best luau in Oahu for large groups and adults in my opinion. There's a bar right behind you, everyone gets at least one drink ticket, and the whole night has got that "big family party" vibe to it.
This luau is located on a beach in Kapolei where you'll be walking around on sand and can see the waves rolling onto shore.
You're either given a shell lei or kukui nut lei depending on your ticket. It's not a fresh flower lei, but it will last forever and makes for a nice souvenir from Hawaii.
Book Germaine's Luau: An Oahu Luau Perfect For Groups And Adults
Paradise Cove Is Another Great Family-Friendly Luau At Ko Olina
If Toa Luau sounds like the best luau in Oahu for you and your family, but you aren't looking forward to the ride out to the North Shore, then Paradise Cove would be my next suggestion.
Because it's located in Ko Olina (near the Aulani Disney Resort), there's an awesome pre-program of interactive activities for children of all ages. Even adults will enjoy activities such as the canoe ride and traditional Hawaiian games.
Like Germaine's Luau, Paradise Cove is an outdoor luau with a spectacular sunset view. You can enjoy the fun and games until the sun sinks down and dinner begins.
Local Tip: If you're driving yourself (or staying in Ko Olina), get there a couple of hours early so you can enjoy the pre-luau festivities. It's fun! But if you're in Waikiki, don't hesitate to book transportation on their shuttle bus. Your guide will keep you laughing the whole ride.
Book A Paradise Cove Luau: Another Family-Friendly Luau In Oahu
Chief's Luau At The Wet 'n' Wild Water Park
Chief Sielu Avea's luau is very unique. He's most famous for his time spent at the Polynesian Cultural Center as "The Coconut Man" and bringing laughter to audiences all over the world. He's also a world champion for fire knife dancing and his unique humor will make you laugh!
Local Tip: Chief's Luau is now held at Oahu's Wet 'n' Wild Water Park, its second home. The water park is small compared to the huge water theme parks on the mainland, but it's a good option especially if you have young kids or can't go to the ocean.
Book Tickets: A Day At Wet 'n' Wild Water Park In Kapolei
Chief's Luau makes my best luau in Oahu list because of Chief Sielu himself. It isn't just a spectacular performance or neat activities. It's his passion to share his knowledge with you. He loves what he does and his genuine desire to share his culture shines when he's on the stage.
Local Tip: There are activities before the luau begins that are fun for the whole family. If you're driving from Waikiki, make sure you check the traffic so you can get to the luau on time! From 3 PM on weekdays, traffic from Honolulu to Kapolei is in rush hour.
Book Chief's Luau: See Chief Sielu Avea In Action!
Which Is The Best Luau In Oahu?
There are several other Oahu luaus that are out there, but in my opinion, these are the best luaus that you should be considering depending on what kind of luau you're looking for. Remember to know what kind of luau you're looking for and consider your budget and time constraints if any. With these helpful tips, I hope you can make a better decision on the best luau for you!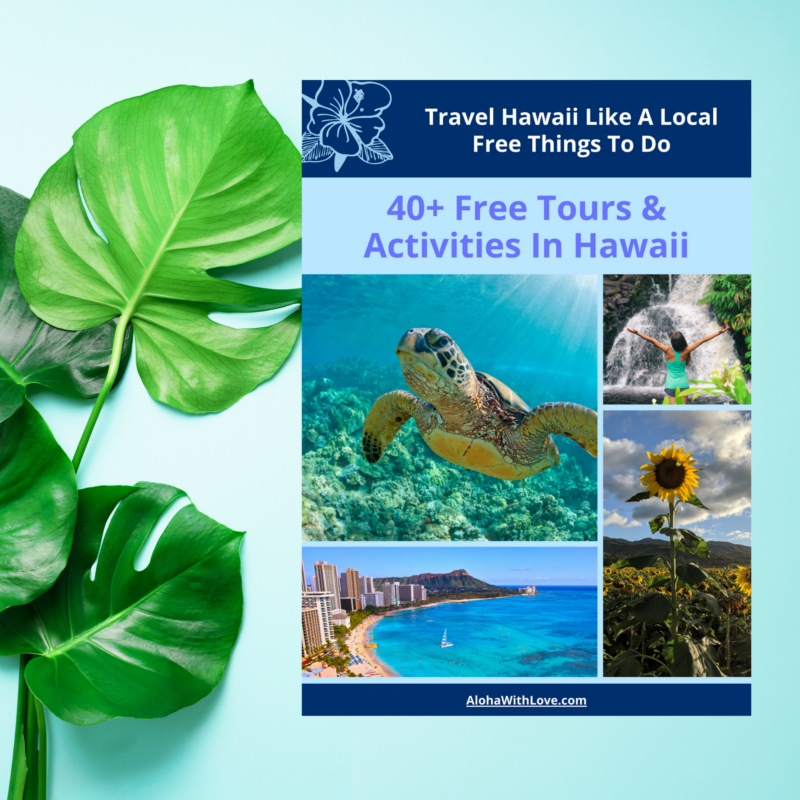 Want to go on a free tour in Hawaii?