This post may contain affiliate links, which means I'll earn a small commission if you purchase something through these links. You won't pay any extra; instead, you'll be helping Aloha With Love to thrive. Thank you! Learn more.
COVID-19 has affected many of Hawaii's businesses and events. Please double check their dates and times before you go or make plans. Visit HawaiiCOVID19.com for more information.
--
No photo or video on the internet can compare to seeing running lava with your own eyes. There are a few lava boat tour companies to choose from, but smaller boats with less people are often regarded as the best ride to really enjoy the view. The privacy, space and better view is definitely worth the price to view this beautiful act of nature in motion. When the lava is flowing into the ocean, by sea is the way to go to get that spectacular view.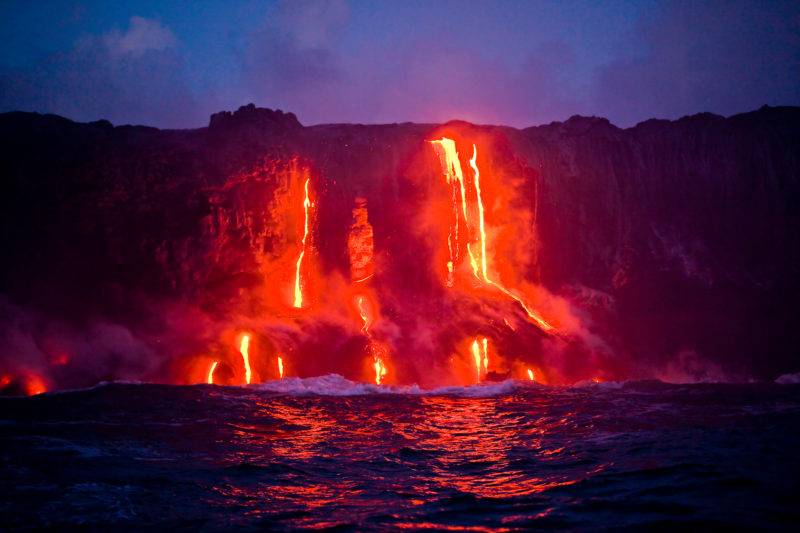 Lava is not the only thing that you'll be seeing to and from the site. You'll most likely be seeing malolo (flying fish) coasting in the wind and landing only when you can barely see them. If you're lucky, you may even see dolphins splashing along side of you!
Local tip: The waves are bigger here especially in windy weather. This area is not naturally protected by reefs and juts out into the ocean since new land is constantly being formed by the lava. If you're prone to seasickness and still want to go, definitely invest in motion sickness patches and stay in the front of the boat and look straight ahead as much as possible.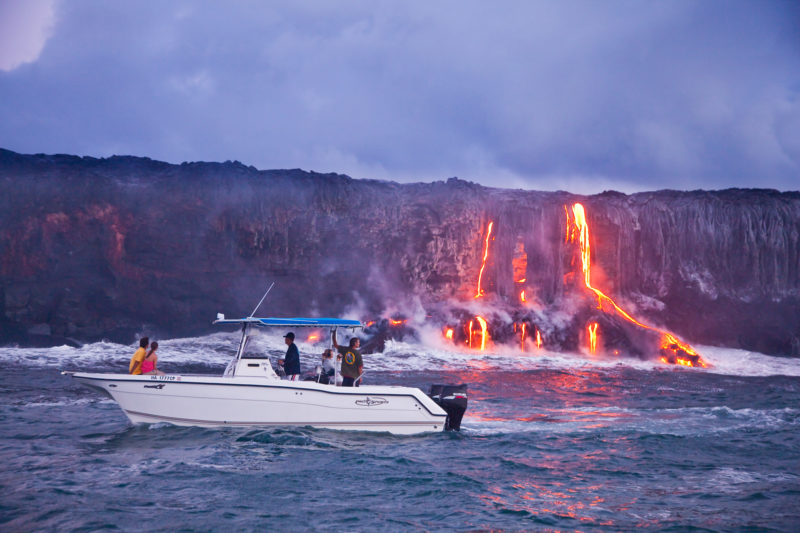 Note: For several years, we've had a big problem with unlicensed boat tours taking passengers out to see the lava flow illegally. Earlier this year (2017) the Coast Guard finally began cracking down on them due to the lava suddenly bursting out uncontrollably. The Coast Guard has also established a safe viewing area that is in effect until September 28.
Local tip: There are currently only 4 licensed companies that can legally take out passengers to see the lava flow and several non-licensed companies. If the company can't provide a license, don't get on.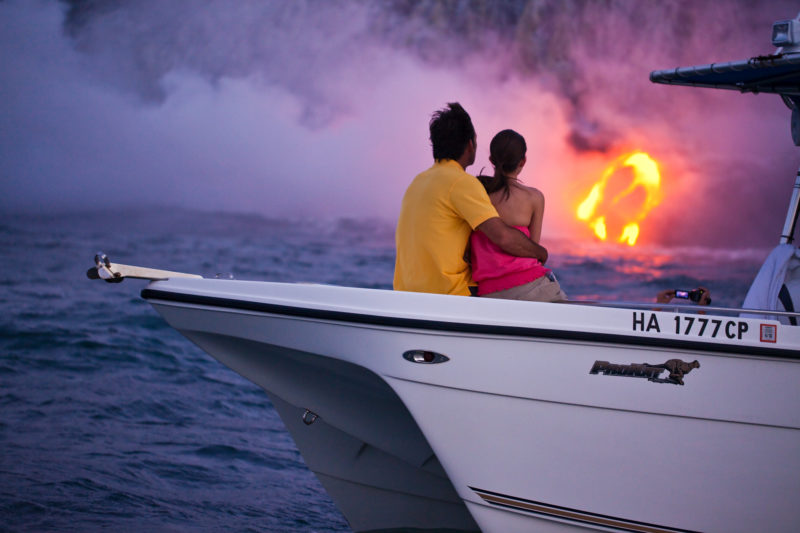 Update: In Mid-July 2018, a lava bomb shot out and severely injured a passenger while on an excursion with Lava Ocean Tours. You can read the story on Hawaii News Now.
As of now, the 4 licensed companies are: Lava Ocean Tours, Moku Nui Lava Tours, Kalapana Cultural Tours and Hawaiian Lava Boat Tours. Only Moku Nui Lava Tours and Hawaiian Lava Boat Tours currently have permission to view the lava flow from within the Coast Guard's 300 meter viewing area. While the view is certainly awe-inspiring, keep in mind that many people think that these tours are an accident waiting to happen since the bed could collapse without warning and debris could be flung out in every direction. Plus, the noxious fumes are unsafe for anyone to inhale. Do your research to decide whether or not this tour is right for you.
Local tip: lava flowing into the ocean does not happen everyday. Check company sites to see updates on the status of the lava flow. The very popular evening tours are booked months in advance while morning tours are much more flexible, so plan accordingly.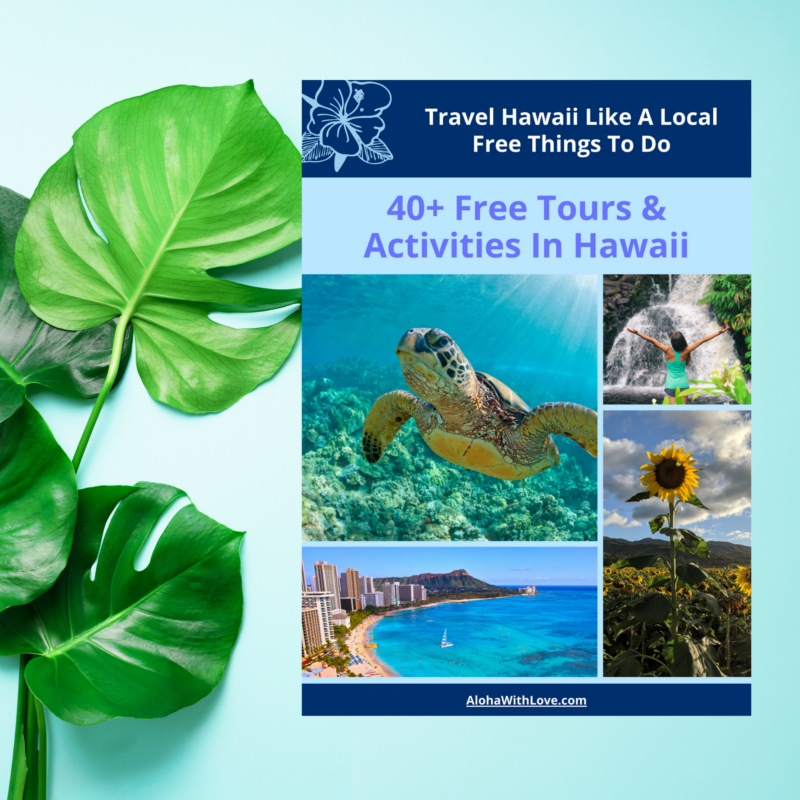 Want to go on a free tour in Hawaii?