This post may contain affiliate links, which means I'll earn a small commission if you purchase something through these links. You won't pay any extra; instead, you'll be helping Aloha With Love to thrive. Thank you! Learn more.
COVID-19 has affected many of Hawaii's businesses and events. Please double check their dates and times before you go or make plans. Visit HawaiiCOVID19.com for more information.
--
My friend visited me from Japan so we squeezed in this short weekend trip to Maui and had to try eating at Kula Lodge as it was highly recommended and had a ton of reviews. Based on online reviews, it's a popular place to eat after visiting Haleakala in the early morning.
While the food was good, what you really have to go for is the fabulous view. There are endless windows all along the length of Kula Lodge and from almost any table you'll see most of Maui and all the way down to the ocean and beyond.
Aloha with love,
Amy
Local Tip: Kula Lodge is both restaurant and accommodation. They have 5 lodges available and it's a beautiful place to stay if you're exploring Upcountry Maui for a few days.
The View At Kula Lodge Is Spectacular
When you first enter Kula Lodge, you get the feeling that you're entering a homey log cabin – it's a great feeling especially right after visiting Haleakala with its ice-cold temperatures. The stone fireplace and wood furniture greet you at the front door and the warm decor welcomes you like an old friend.
There are plenty of tables and while you can request a table next to the window, it almost doesn't matter because the view is beautiful from almost anywhere.
Local Tip: Don't be too disappointed if you're not sitting right next to the window. The window (its actually several windows) spans almost the entire far wall like a semi-circle giving everyone a clear view. Plus, you can walk around after your meal in Kula Lodge's party area which is actually more of a large beautiful garden with several stone paths and walkways.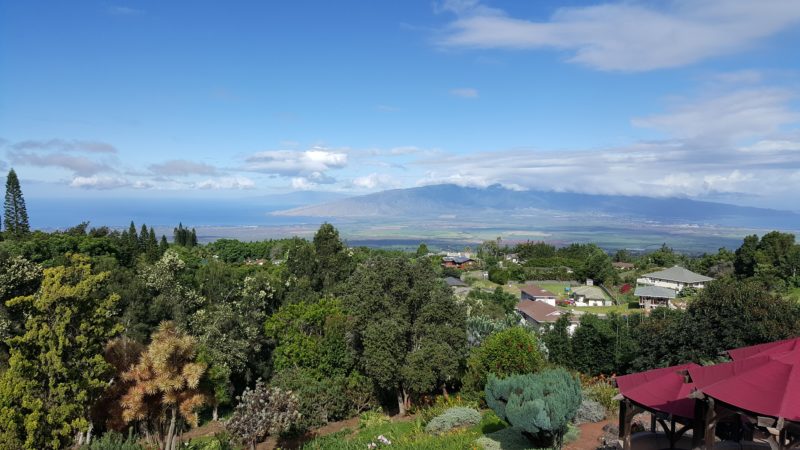 Other things to see at Kula Lodge
Besides the gardens and the view, next door to Kula Lodge is Kula Marketplace. If you love made in Hawaii gifts and souvenirs that are higher quality than your average Hawaii trinkets and keychains, definitely make a stop here.
Local Tip: They have a ton of products made by local designers such as fashionable bags, clothes, artworks, jams and jellies, desserts, books, pottery, Hawaiian quilts and even locally made soaps and lotions. You can easily spend at least an hour at this large shop perusing their collection.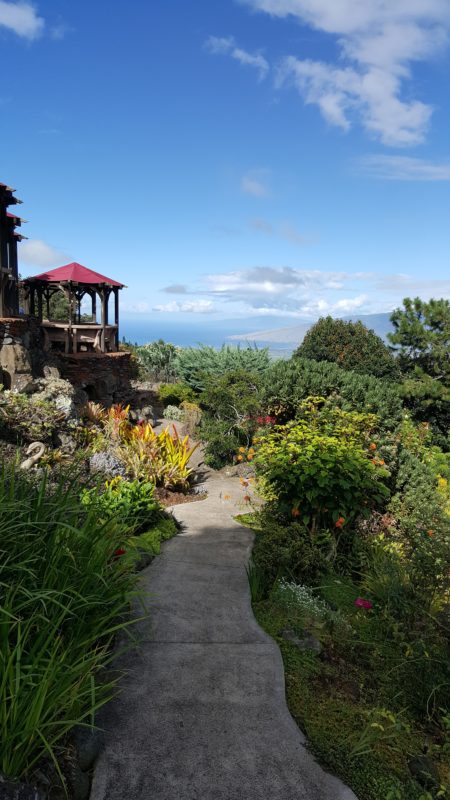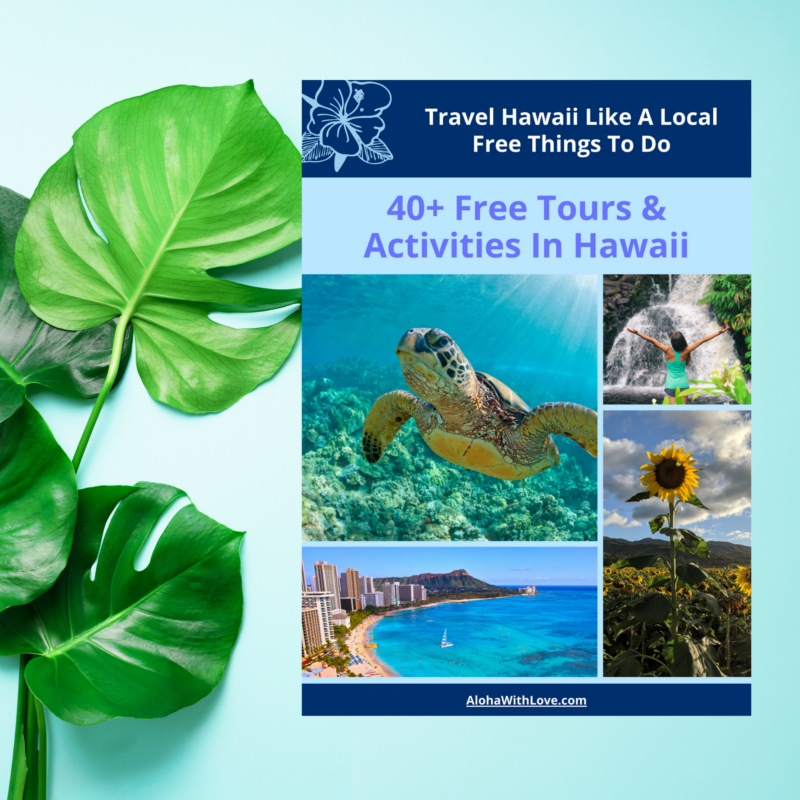 Want to go on a free tour in Hawaii?
Eating Breakfast At Kula Lodge
Breakfast is a pretty normal affair at Kula Lodge. Expect the usual breakfast fare such as omelettes, eggs benedict, pancakes and waffles, french toast, fruit and a selection of cold and hot drinks to complement your meal. The menu is large enough that everyone should be able to find something they'll like, but nothing yells out "eat me!" as you choose your dish.
If you happen to visit Kula Lodge later in the day, their lunch and dinner menus become decidedly more interesting with a variety of brunch and entrees, sandwiches and artisan pizzas to choose from.
Local Tip: Going just for the view is totally worth making the drive out to Kula Lodge. But, the food was just average for me. Considering that the Kula Lodge restaurant seems to have mixed reviews online, I recommend going with something safe on the menu. Aim to enjoy a simple meal with your favorite beverage as you sit back, relax and enjoy the magnificent view.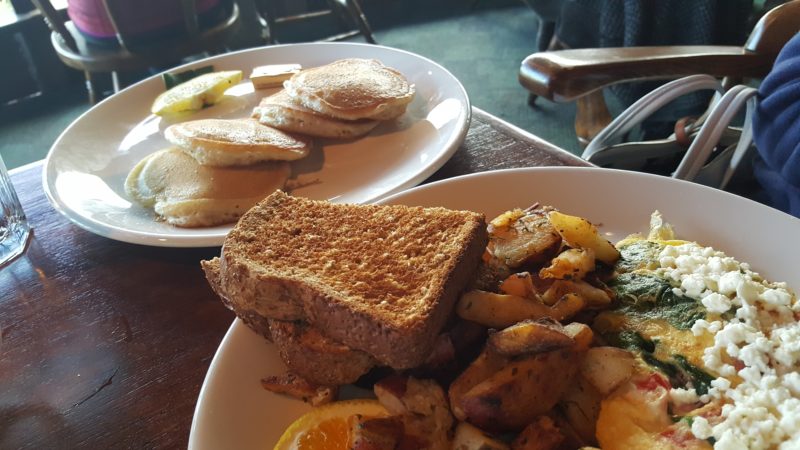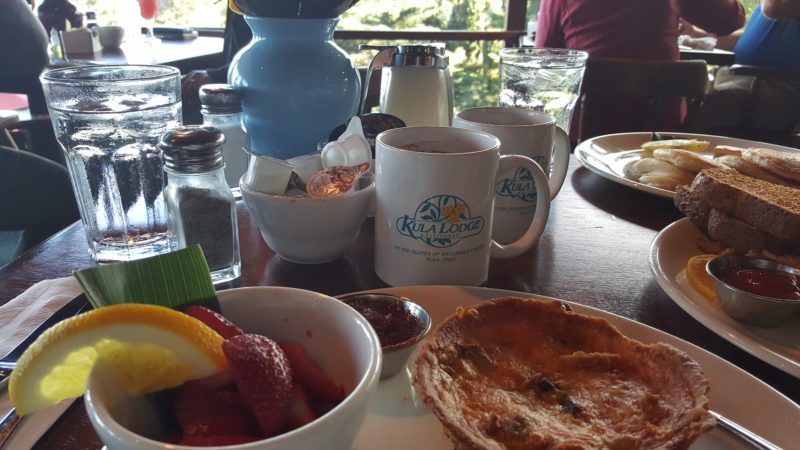 How To Get To Kula Lodge
Kula Lodge is located in Upcountry Maui and is best visited outside of usual meal hours. Otherwise, there's a chance you'll waste a lot of time waiting around for your food to come out of the kitchen. The parking is a large dirt and grass lot and you shouldn't have too many problems finding a spot. I'd definitely recommend renting your own car as other attractions in this area are spread far and apart.
Will You Go To Kula Lodge?
Whether it's the unique accommodation or your growling stomach as you descend Haleakala, my guess is that you'll be more than satisfied when you see the view and tour Kula Lodge's gardens. There isn't a safe spot to on the way to stop your car and enjoy the view, so Kula Lodge is perfect for a literal "stop and smell the flowers" moment.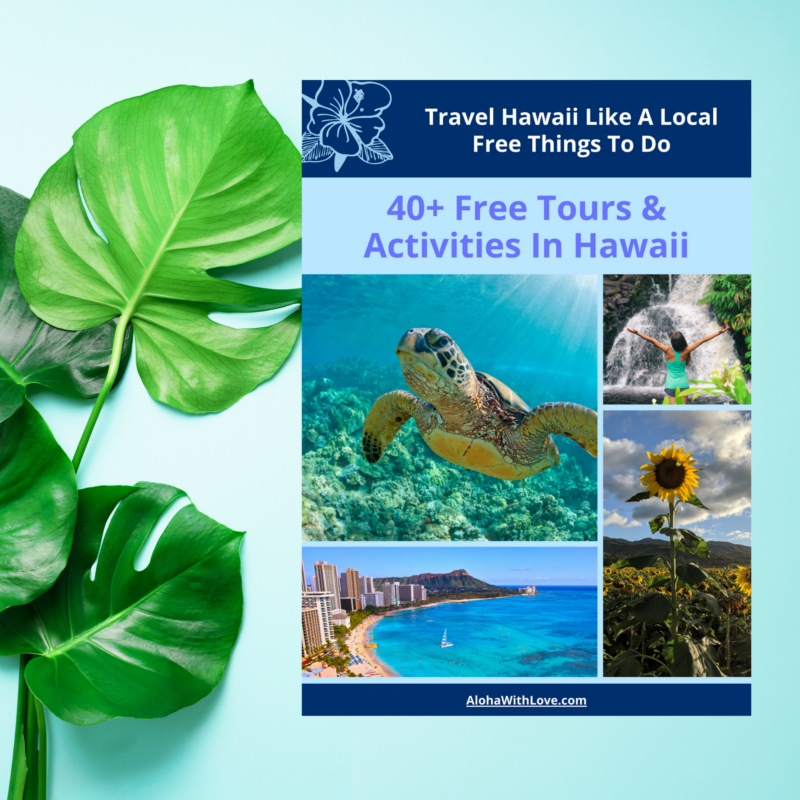 Want to go on a free tour in Hawaii?