This post may contain affiliate links, which means I'll earn a small commission if you purchase something through these links. You won't pay any extra; instead, you'll be helping Aloha With Love to thrive. Thank you! Learn more.
COVID-19 has affected many of Hawaii's businesses and events. Please double check their dates and times before you go or make plans. Visit HawaiiCOVID19.com for more information.
--
Wowing customers with their flavorful burgers and sandwiches since 1975, Kua Aina has been around the block several times and they know what it takes to keep those bellies happy and satisfied. And today I'm definitely one who is both happy and satisfied.
This morning I challenged Kaunala Trail in the North Shore, Oahu with Daisy and at 12:30 PM I was cruising the busy strip of Haleiwa Town looking for something to eat. On my second pass, I saw a rare parking spot in front of Kua Aina that was calling out my name. When my stomach calls, I answer.
Aloha with love,
Amy
About Kua Aina Sandwich & Burger Shop
The Haleiwa storefront is cute and fits quite a bit of people. They have both indoor and outdoor seating, but most people opt for the outdoors to enjoy the Hawaiian weather and Haleiwa atmosphere.
Kua Aina can be a bit hard to find especially when you're in the car focusing on the usual traffic and pedestrians. The company is away from the main strip so it may be easier if you just park your car and walk on over. This is a better choice anyway if you want to spend some time in Haleiwa town visiting all the cute boutique stores and to take a shave ice break. If you're lost, look for the large Malama grocery store (there's a huge parking lot in front of it) and you'll find Kua Aina to your left (if you're facing Malama).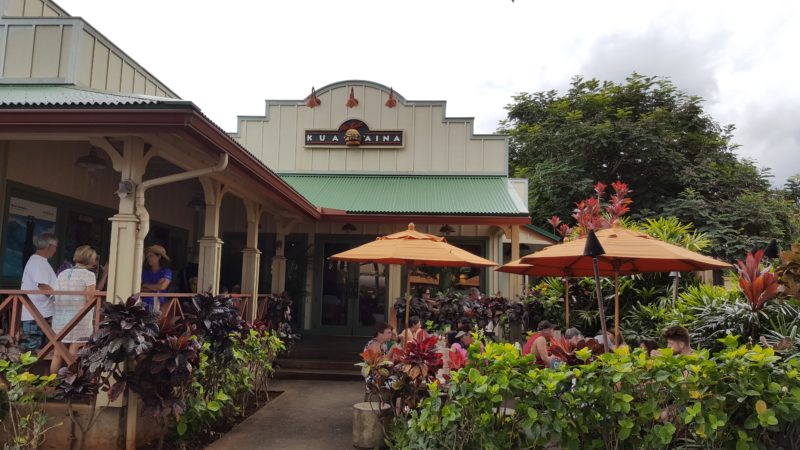 The menu is clear and easy to understand and although there's usually a line, ordering is a cinch and I got my burger, fries and drink in about 10 minutes. I made my way to Haleiwa Beach Park and enjoyed the beautiful view and my lunch.
I was surprised that my burger was not soggy and still hot when I bit into it about 20 minutes after I received it! The kaiser roll is what really does it for me. You don't usually see special burger buns here since it just increases the price in overpriced Hawaii, but their buns are spectacular and stay toasted for a really long time.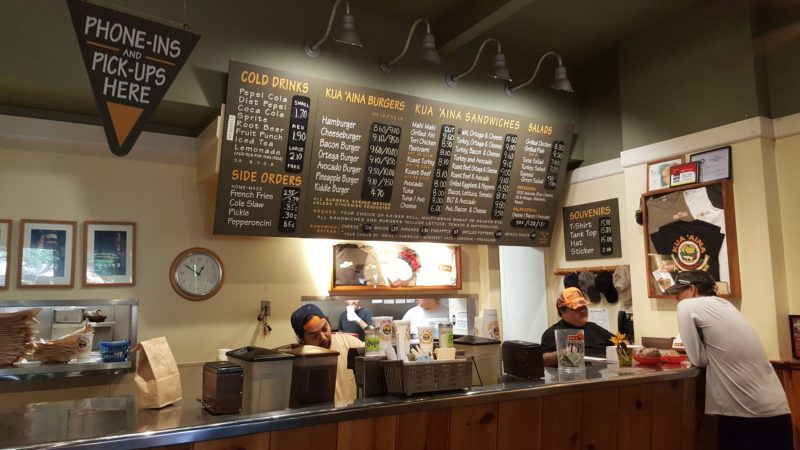 The burger itself was AMAZING. I love anything avocado, but the creaminess in this burger just melted in my mouth along with the juicy patty. It didn't take me long to finish (I just finished a 3 hour hike and was starving!), and in the end I couldn't help but give Daisy a small bite since she was drooling next to me.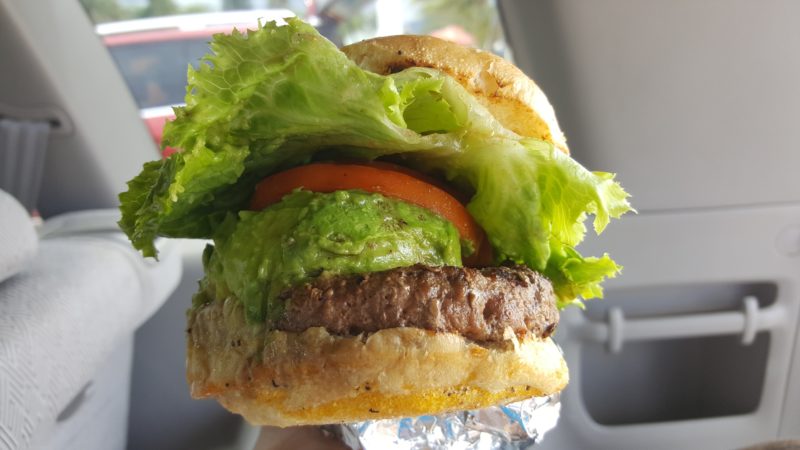 I'm not a huge fan of the Kua Aina fries (I like thick-cut fries the best). But that salty french fry flavor was still there and these were crispier than your average fry. They did lose some of their heat since it took me 20 minutes to get the car parked, but that's expected when your fries are thin. If you love your fries even more than your burgers or sandwiches, eat at Kua Aina so you can enjoy them fresh and hot.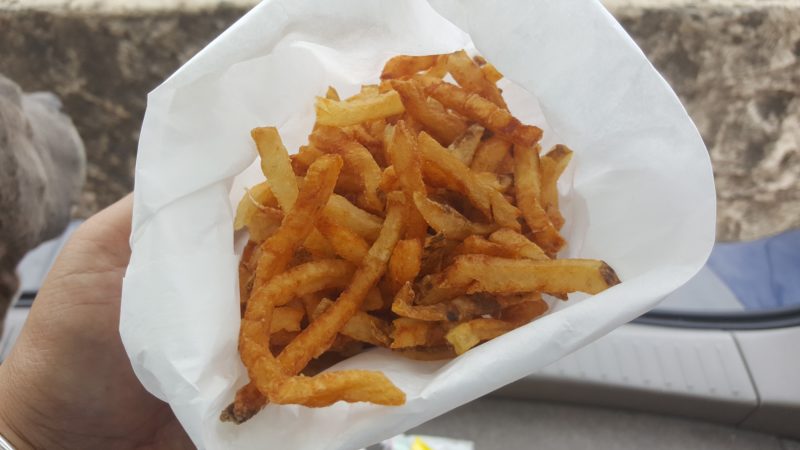 I can't vouch for the other Kua Aina locations in Hawaii or other countries, but Kua Aina in Haleiwa has never let me down. With spectacular service, clean tables and most importantly, delicious burgers and fries, it completely made my day and I highly recommend visiting this Kua Aina to get your burger fix. You will not be disappointed.
66-160 Kamehameha Hwy, Haleiwa, HI 96712
11 AM – 8 PM
Things to do in Oahu near Kua Aina
Kono's North Shore: If you like the sound of 12-hour slow-roasted pulled pork, check out Kono's for some excellent locally-made kalua pig. One of my favorites!
Matsumoto's Shave Ice: No visit to Oahu's North Shore is complete without a bite of shave ice. Matsumoto's is world-famous, too!
Kaunala Trail: A nearby forested hike and trail that's dog-friendly.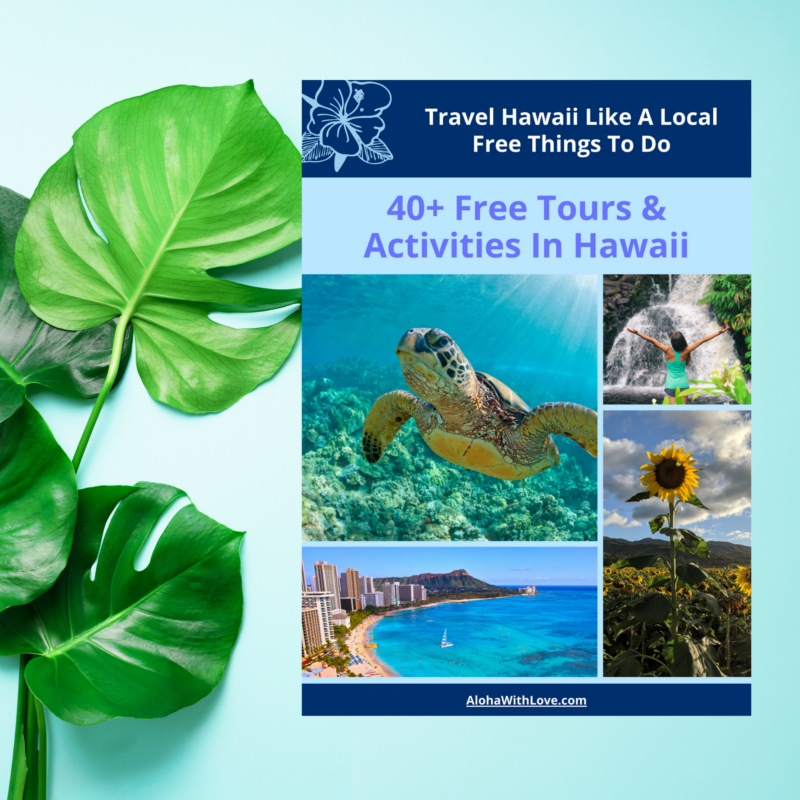 Want to go on a free tour in Hawaii?