This post may contain affiliate links, which means I'll earn a small commission if you purchase something through these links. You won't pay any extra; instead, you'll be helping Aloha With Love to thrive. Thank you! Learn more.
COVID-19 has affected many of Hawaii's businesses and events. Please double check their dates and times before you go or make plans. Visit HawaiiCOVID19.com for more information.
--
Korean Plate Lunches are a Plate Lunch Subculture
Plate lunches are everywhere in Hawaii and a lot of these places will have a delicious meal ready for you. But there's only a small handful that surpass the bar of excellency in my book. Here are my absolute top favorites that I've been visiting my whole life over and over again!
Palama Supermarket
Go inside this Korean grocery and into their tiny food court's main counter. These Korean ladies know how to do their plate lunches. I recommend the chicken katsu, tofu soup and cold noodle soup (for those extra hot days!). There are a few other Palama Supermarkets on Oahu, but my personal favorite is the Honolulu branch, which sits in the middle of Oahu's unofficial "Korea" Town.
Palama Supermarket
1670 Makaloa St.
Kimchee 7
Fantastic menu and HUGE servings. You'll leave stuffed along with some leftovers. There's always a line here, so get here before 6 PM for a short wait time. There are other Kimchee restaurants on the island, but I've had the best experiences at Kimchee 7 and Kimchee 3.
Kimchee 7
98-150 Kaonohi St. Ste. B112
Best Drive-In at Sand Island
One of the best places to get a plate lunch and extremely popular among Sand Island workers. Parking can be tricky, but just be patient – the turnover for parking is usually very quick.
Local Tip: Take your lunch to Sand Island Beach Park, at the end of the road. It's a large park with a great view of the harbor and Waikiki depending on where you are. This is more of a local spot and tourists rarely end up here since the only attraction in this area is this park.
Best Drive-In
111 Sand Island Access Rd. #19
Honorable Mentions
Gina's Barbeque: Located in Market City Shopping Center in Kaimuki, come here if you're starving and want to stuff yourself to the brim.
Young's Kalbee: Plenty of ono food to fill your stomach and bring home for leftovers. Have you noticed yet that we locals love our portions?
Local Tip: They've got one of the best meat jun recipes I've ever tasted. Think thin slices of beef covered in delicious egg batter topped with a lovely dipping sauce.
Papa Ole's Kitchen: Way out in Hauula so if you're driving in that direction during lunch time, get ready for a delicious meal. Save this spot for when you're doing a circle island tour around Oahu.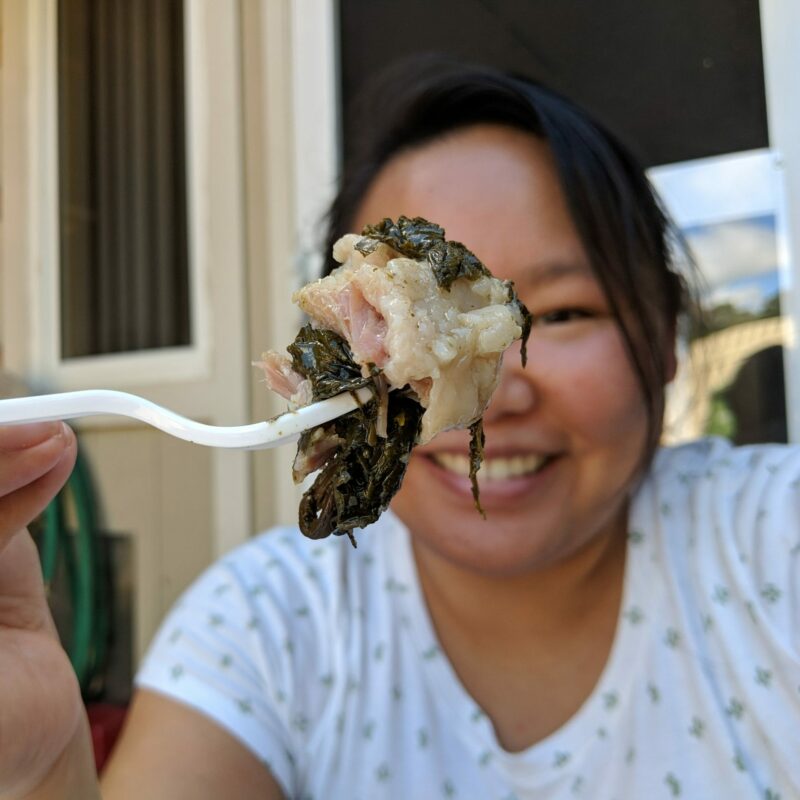 Discover more restaurants, bars, cheap eats, and mom-n-pop shops in Hawaii!