This post may contain affiliate links, which means I'll earn a small commission if you purchase something through these links. You won't pay any extra; instead, you'll be helping Aloha With Love to thrive. Thank you! Learn more.
COVID-19 has affected many of Hawaii's businesses and events. Please double check their dates and times before you go or make plans. Visit HawaiiCOVID19.com for more information.
--
Kekaha Kai State Park is so much more than just 3 white sandy beaches – although that's already setting the bar up pretty high! You've got a couple of options when you visit Kekaha Kai State Park. If you decide to make to a beach day, pack up your beach gear and spend the day snorkeling the beach of your choice.
The other option is to put on your hiking boots and explore the state park by foot. In addition the the 3 white sand beaches, there's a black sand beach, ponds, a cinder cone to climb, and even some native Hawaiian birds to see.
Aloha with love,
Amy
About Kekaha Kai State Park
Kekaha Kai State Park is managed by the Department of Land and Natural Resource's (DLNR) Division of State Parks. The main attractions are the three white sandy beaches (from north to south):
Local tip: Far south of all three white sand beaches you'll find Makolea Beach, Kona's only black sand beach.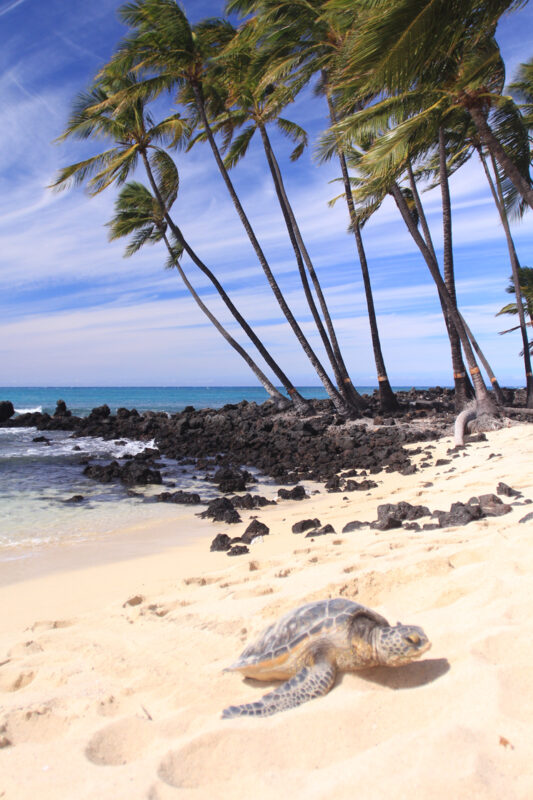 How to get to Kekaha Kai State Park
Kua Bay (Maniniowali Beach): From Queen Kaahumanu Highway (Hwy 19), turn onto Kua Bay Drive (toward the ocean). This road isn't labeled, so instead look for the large stone walls that say West Hawaii Veterans Cemetery in the opposite direction (inland). Continue to drive all the way down and you'll eventually come to the end of the road where you can park your car.
Mahaiula Beach and Makalawena Beach: These two beaches are closer together and you'll need a 4WD vehicle to reach them due to the very bumpy road. From Queen Kaahumanu Highway (Hwy 19), take the turn between mile markers 90 and 91. You'll reach Mahaiula Beach first and you can either continue to drive north (or walk) to Makalawena Beach. Makalawena Beach can also be reached from Kua Bay.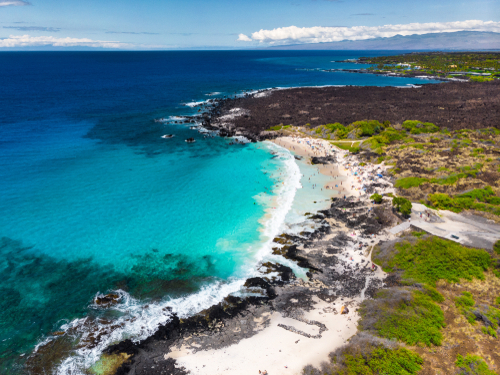 Things to do at Kekaha Kai State Park
Depending on which beach you choose to go to, you can snorkel, see a wide variety of wildlife, surf, and body surf. Just look at that electric blue water! No matter which beach you choose, the view will be fantastic.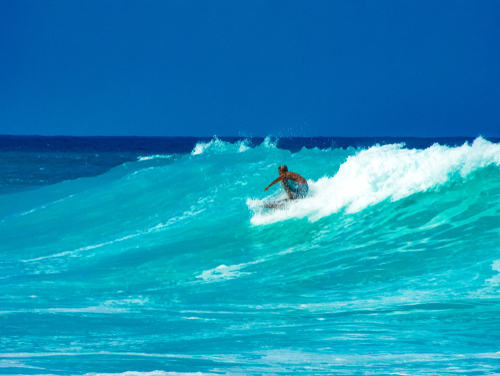 There's plenty of wildlife to explore here. In the water, keep a lookout for a variety of fish, sea turtles, rays, and the occasional pod of dolphins in the distance. During whale watch season, you can catch a glimpse of humpback whales and Hawaiian monk seals are known to sometimes bask in the sun.
Local tip: Do not touch or harass turtles or monk seals as they are both endangered and it is against the law to disturb them.
In addition to going to the beach, there's plenty to do within Kekaha Kai State Park. You can hike to the top of the cinder cone, Puu Kuili, which offers fantastic 360° views. There's also another trail that connects Mahaiula Beach and Kua Bay, which is part of the Ala Kahakai National Historic Trail.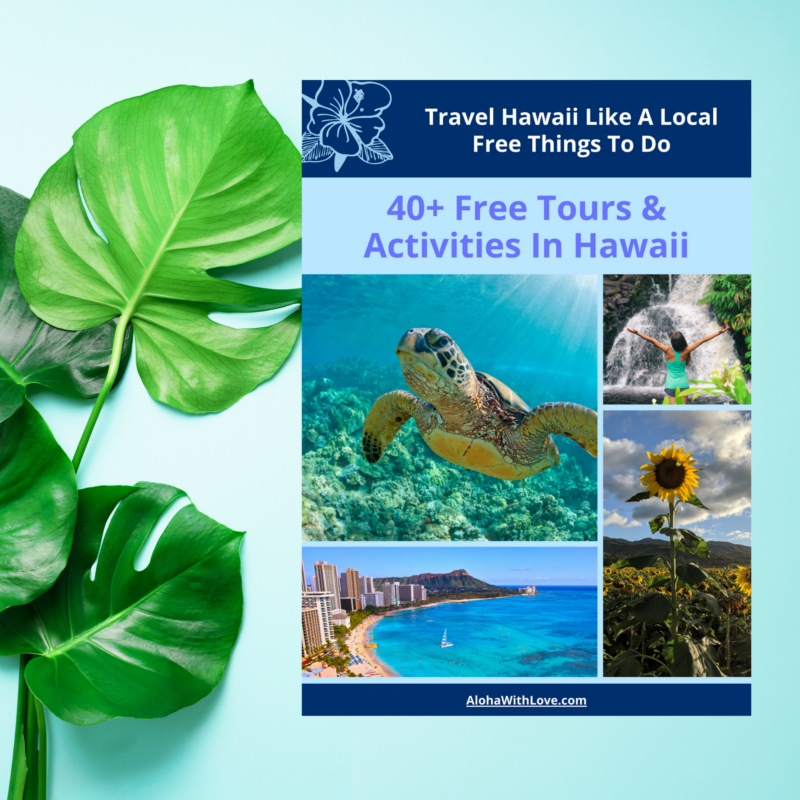 Want to go on a free tour in Hawaii?