This post may contain affiliate links, which means I'll earn a small commission if you purchase something through these links. You won't pay any extra; instead, you'll be helping Aloha With Love to thrive. Thank you! Learn more.
COVID-19 has affected many of Hawaii's businesses and events. Please double check their dates and times before you go or make plans. Visit HawaiiCOVID19.com for more information.
--
This month the Hawaiian Humane Society hosted a dog hike at pet-friendly Kaunala Trail that was a blast for Daisy and I. The trail was easy to find, there was plenty of roadside parking and walking the trail was a lot of fun!
You're walking in the forest most of the time so there is always shade, which is a huge plus for me. I also felt a bit of a cool breeze for most of the hike, which kept me and Daisy cool and comfortable.
I would recommend bringing your mosquito repellant and spraying yourself down everywhere (dog-friendly repellent also highly recommended). On this particular day, Kaunala Trail was the driest I'd ever seen and I could still hear mosquitoes loud and clear in the wet and darker areas of the hike.
Aloha with love,
Amy
About Kaunala Trail
Kaunala Trail isn't known for its views. Sometimes you'll get a peek past trees into a valley, but keep your expectations for panoramic scenery low. Instead Kaunala Trail is almost all shade, relatively easy to walk, and very cool and comfortable.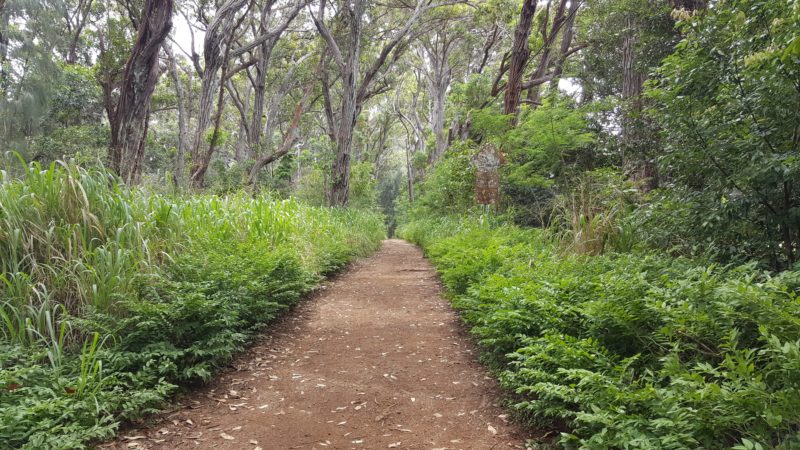 Directions
Turn onto Pupukea road (at Foodland) and continue to drive straight for 5-10 minutes through residential homes and large ranch fields. At the very end you'll see parked cars on both sides of the road.
I recommend parking right behind the last car because if you continue on and don't find any parking, you'll have to maneuver a somewhat difficult U-turn in at the end of the cul-de-sac. Plus, even with this crowd of 30 people that I hiked with, it still only took me 1 minute to get to the trailhead. Do not park in the Boy Scout's camping grounds.
What's the hike like?
Kaunala Trail begins as a wide access road that you'll be on for 15-20 minutes. When you hit a paved road, keep a lookout on your left for another trailhead marker, which marks the beginning of the loop. The road is actually a real access road connecting Pupukea and Kahuku during emergencies, so you shouldn't see any cars.
The pink markers and directional signs can be hard to see so make sure to follow the obvious pathways, which isn't hard to do. Kaunala Trail is a relatively well-maintained set of switchbacks, but always look where you're going since there are a number of jutting tree roots and steep hills.
The first half of the trail is made up of easier switchbacks that incline slowly and end at a breezy, open area viewpoint. Getting here will take roughly 1 to 1.5 hours and is a good spot to rest, explore the views and turn back without physically overdoing it. If you're in for a bigger challenge, continue on for another 1.5 to 2 hours to finish the loop. You'll eventually hit that paved road again and walk back to the cars. The second half of this hike is much more steep, but also comes with its own set of nice views.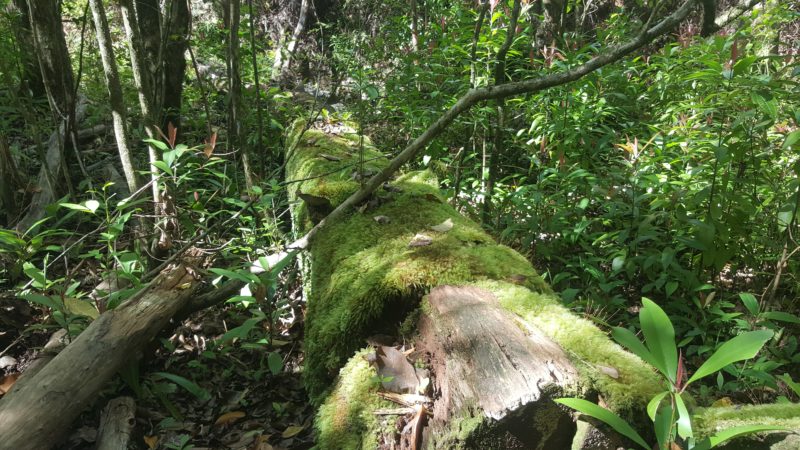 There are plenty of things to see on this hike. Moss grows thick on trees and and stumps, you'll see a bunch of native plants, flowers and fruits (if you're in the right season, look for strawberry guava) and rolling hills of green ferns and trees. Personally, my favorite part of Kaunala Trail was listening to the birds sing and chirp above my head. More so than other hikes, they seemed to be in high numbers and were having a grand old time tweeting away between the trees.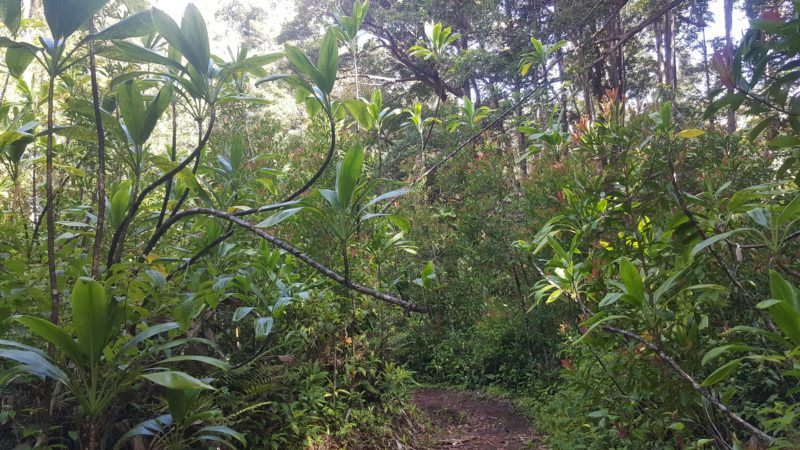 Kaunala Trail is relatively safe with the usual Hawaii hiking precautions that can be enjoyed by all levels of hikers. It's especially perfect for those who want to work up a decent sweat without cooking yourself in the Hawaiian sun. Keep in mind that this trail is usually muddy so bring out those old ratty hiking shoes. Don't forget your bug spray and if you have a dog, make sure they're leashed as this is also a hunting area for wild pigs.
If you're doing Kaunala as a morning hike, a good idea for lunch is hitting up Haleiwa Town. Parking can be slim especially during lunch hours, but the new Haleiwa Store Lots has 95 parking spaces available and people are constantly going in and out of Haleiwa so there are always parking spaces opening up. By myself with 1 dog, I was lucky to find a parking spot right in front of Kua Aina, one of Haleiwa's (and Hawaii's) most famous burger and sandwich joint.
Things to do in Oahu near Kaunala Trail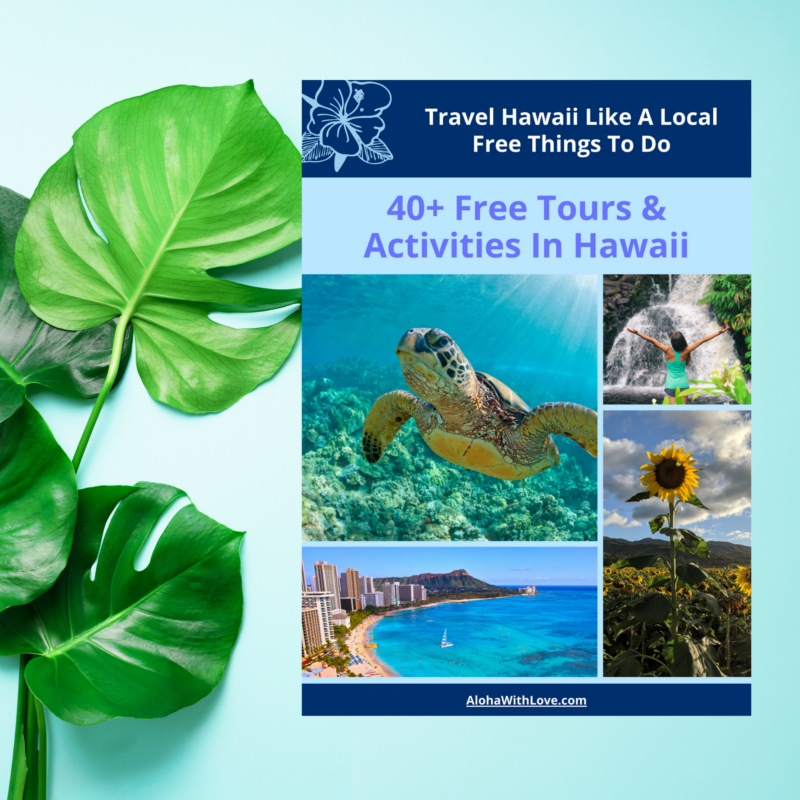 Want to go on a free tour in Hawaii?