This post may contain affiliate links, which means I'll earn a small commission if you purchase something through these links. You won't pay any extra; instead, you'll be helping Aloha With Love to thrive. Thank you! Learn more.
COVID-19 has affected many of Hawaii's businesses and events. Please double check their dates and times before you go or make plans. Visit HawaiiCOVID19.com for more information.
--
Kailuana Beach has no bathrooms or lifeguards, but if you're looking to spend the day at crowded Lanikai Beach or Kailua Beach, Kailuana is an awesome substitute. Just a 5-minute drive away the crowd, you'll find plenty of street parking, a lot less people, a wide sandy shore, and the same gorgeous view.
It's one of those beaches that not many people know about. There's only one beach access connecting Kailuana Beach to the road – and that's easily missed if you don't know what to look for.
Definitely add this to your list of beaches to visit if Lanikai and Kailua are too crowded for you!
Aloha with love,
Amy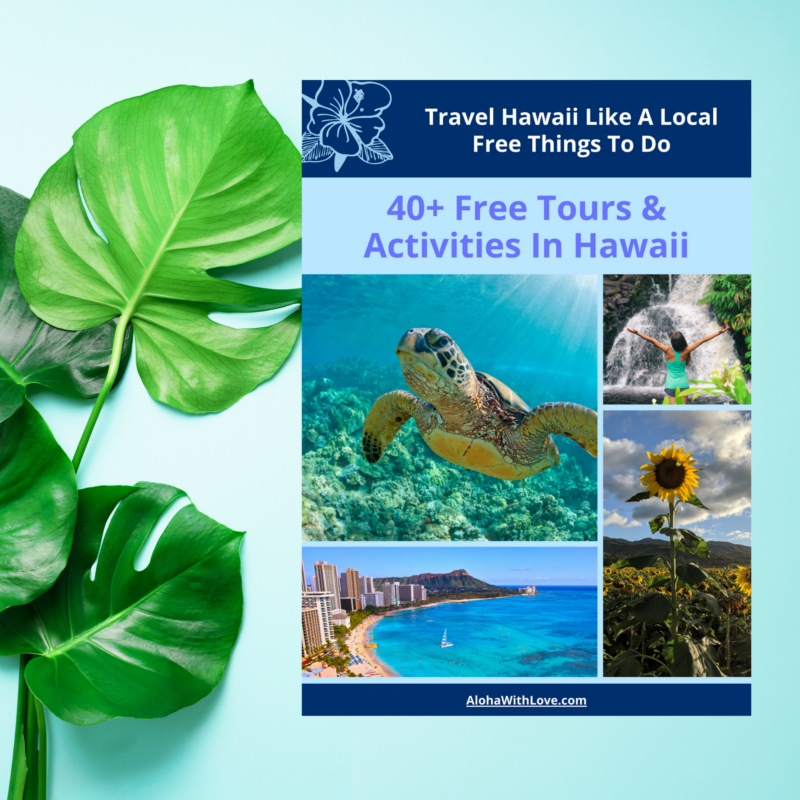 Want to go on a free tour in Hawaii?
What You'll Find At Kailuana Beach
When you enter Kailuana Beach from the beach access, the soft powdery sand that Kailua is known for spreads out nonstop in both directions. The waves are gentle and perfect for anyone interested in swimming, floating, snorkeling or even kayaking. The view is gorgeous, too!
While Lanikai Beach has made several "Top Beaches" lists over the years, its reputation has suffered due to the crowd, lack of parking and shore erosion. Next door is Kailua Beach, which also suffers from traffic and overcrowding. Kailuana Beach is a great option if you don't get to either of these two beaches early enough.
The biggest con of spending the day at Kailuana Beach is the lack of shade – but you'll find this same problem at Lanikai Beach, too. Without any large trees in the area, it's hard to avoid getting sunburned. Bringing a tent is a fantastic idea if you have access to one.
Local Tip: If you're staying at a vacation rental in Kailua, they might have a pop-up tent available for guests to use. Don't be afraid to ask as it's extremely popular for local families to have one hiding out in the garage.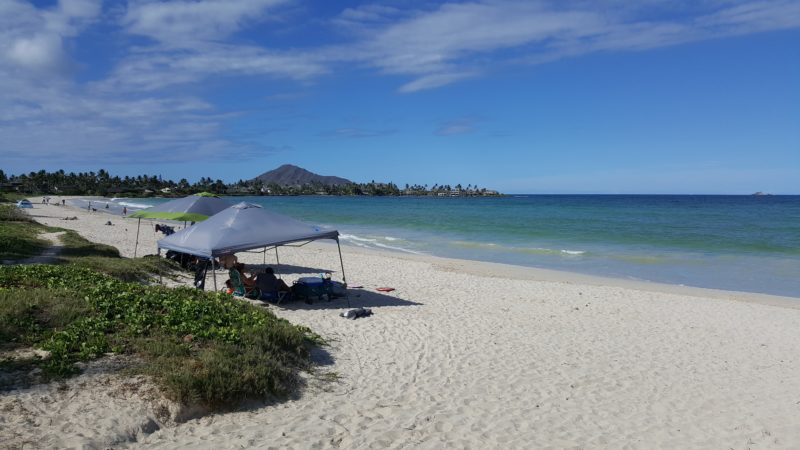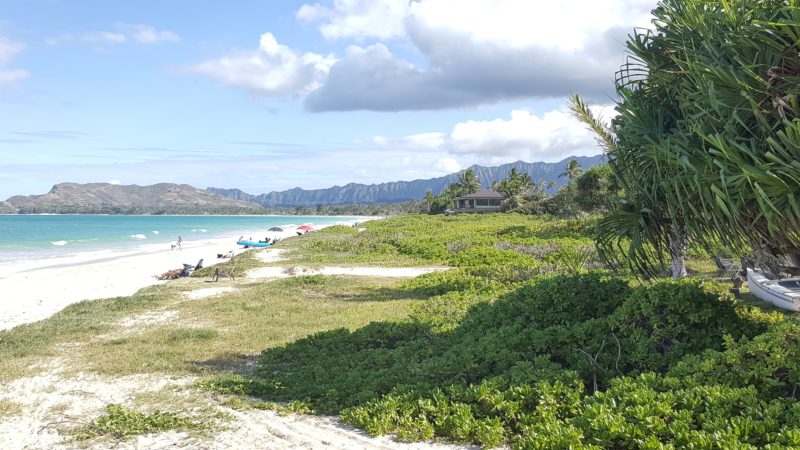 This is a great spot for kids as this beach is somewhat naturally protected by the shape of the land. There's no sharp coral to cut your feet on, the waves are rarely rough and the large amount of space allows you to stretch out and relax. Since there are no showers here, I recommend leaving a couple bottles of water in the car to rinse your sandy feet off before you head home.
How To Find Kailuana Beach Access
To reach Kailuana Beach, head north on North Kalaheo Avenue. It's about a 5-minute drive from Lanikai Beach or Kailua Beach. The traffic will decrease significantly as you drive further out and you'll notice the streets in this residential area become wider.
Take a right on Kailuana Place (the beach access will be on your right just before you take that right turn) and park anywhere on the street. Since this is a residential area, be respectful as people do live in this area. Walk back out and take a left on North Kalaheo Avenue, Kailuana beach access will be on your immediate left. Walk in, head straight, and you'll be greeted by a lovely view in less than 5 minutes.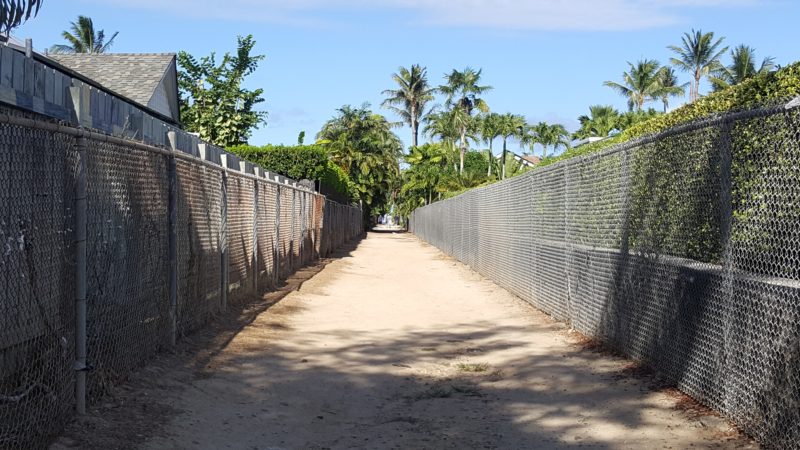 Overall, Kailuana Beach is a wonderful place if you need to "get away from it all." It's so close to two world-famous beaches and realistically, it shares the same shore. So the sand, view and tide are practically the same. I can guarantee that this is a beach for anyone looking for some peace and quiet.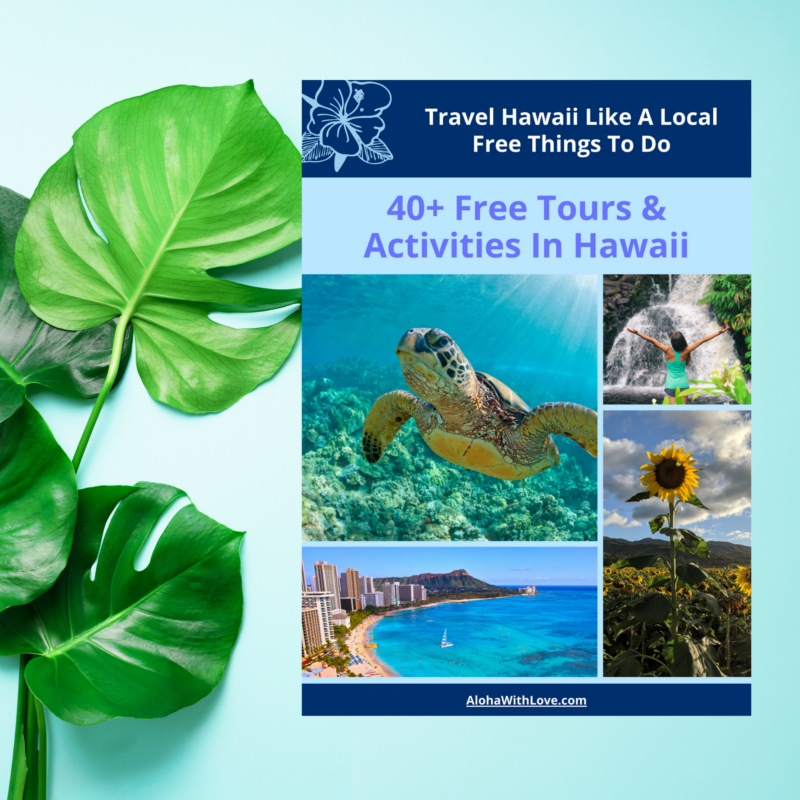 Want to go on a free tour in Hawaii?