This post may contain affiliate links, which means I'll earn a small commission if you purchase something through these links. You won't pay any extra; instead, you'll be helping Aloha With Love to thrive. Thank you! Learn more.
COVID-19 has affected many of Hawaii's businesses and events. Please double check their dates and times before you go or make plans. Visit HawaiiCOVID19.com for more information.
--
The Big Island is the largest and youngest Hawaiian Island. In fact, it's still erupting and constantly growing as the lava overflows and cools down as it tumbles into the cold ocean water. Despite its size, the Big Island can feel empty and deserted as you drive between towns. If you're wondering how to get around the Big Island, I created this guide to help you figure out the best transportation mode and what options are available to you.
Aloha with love,
Amy
Getting around the Big Island without a car
Getting around the Big Island without a car is nearly impossible IF you want to explore Hawaii Volcanoes National Park or plan to go outside of Kailua-Kona or Hilo – the two major towns on the Big Island. It takes 1.5 hours to drive from Kailua-Kona to Hilo and that's without traffic.
Because of its size, most attractions are spread out on the island and difficult to get to without a car. Hawaii Volcanoes National Park is also huge and its main attractions are hikes, viewpoints and the 2 big drives: the Crater Rim Drive Tour and the Chain of Craters Road Tour. With over 300,000 acres, there's a lot to explore!
Getting around the Big Island with a car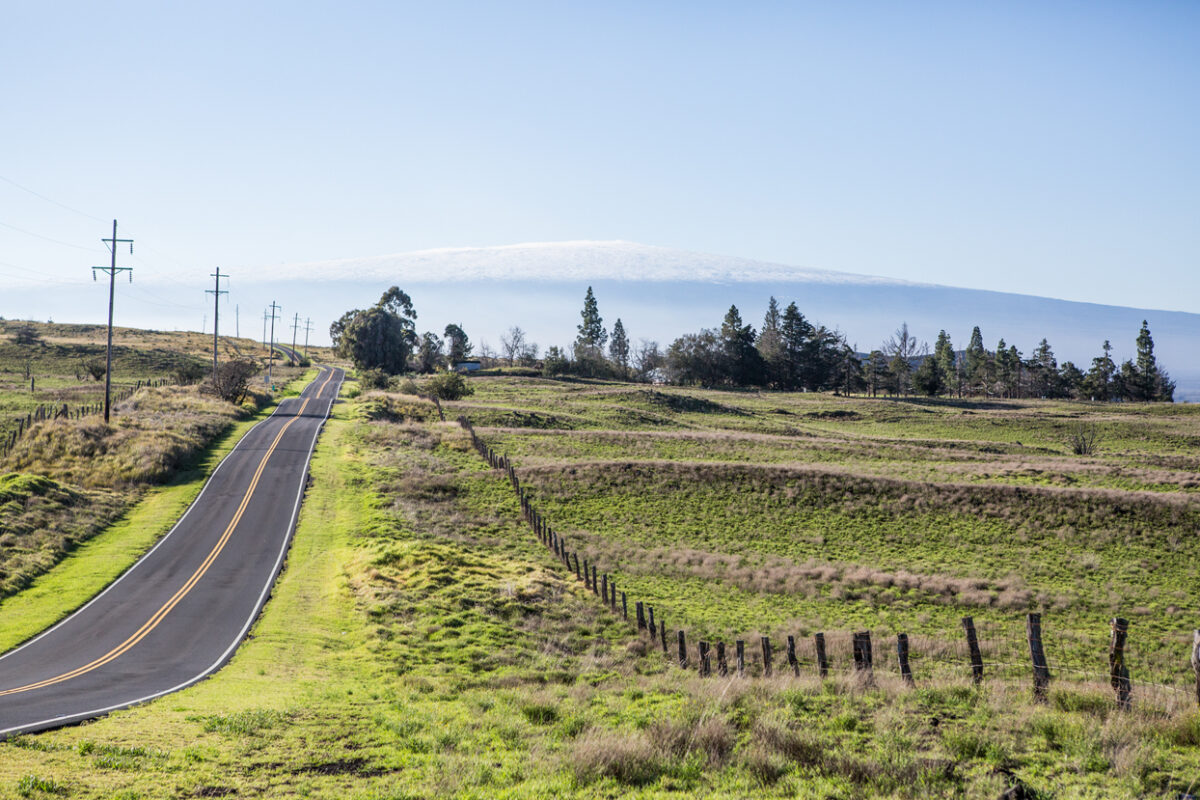 Getting around the Big Island by car is your best bet to exploring the island to its fullest. A car will allow you to drive to remote attractions such as Papakolea (Green Sand Beach) or various lava caves throughout the island. My personal advice is to rent a car and if you're on a budget, explore carsharing and rely on public transportation to move your basecamp.
Do you need a 4WD or lifted vehicle on the Big Island?
As you look into car rentals on the Big Island, you may notice 4WD or lifted vehicles being advertised. In my opinion, most visitors to the Big Island won't need this during their trip. Most popular must-see and must-do locations are reachable with a standard vehicle. The only time I would recommend getting a 4WD and/or lifted vehicle is if you plan on going to a beach, hike or a fishing point that's off-road. But there are already so many beautiful beaches and hikes that are easily accessible so it really only makes sense for those who plan to stay for a long time and want to do some off-road exploring.
Car rentals
Most likely you'll fly into the Big Island's Ellison Onizuka Kona International Airport (KOA), but a few flights do arrive at Hilo International Airport (ITO), too. Both have a decent car rental selection: Budget, Enterprise, Hertz, Avis, Payless, Dollar, Alamo, Thrifty and National. But you might want to consider going with a local car rental company:
Near Kona Airport:
Near Hilo Airport:
Car rentals: 21 year-olds
If you're under 21, renting a car from any car rental company will be almost impossible. Instead, check out the rideshare and carshare options below.
Car rentals: 25 year-olds
If you're 21 to 25 years old, most car rental companies will rent to you but you'll have to pay a young driver fee. Your best bet is to rent a car from a local company and check out their policies and/or prices. Refer to the list of local car rental companies above.
Learn more at Hui Car Share >> Car rentals for 25 year-olds and under
Rideshares and carshares
Turo is a popular carsharing app that allows you to rent a car from local individuals. What's neat about it is you could rent a minivan with a couple of dings, but drives perfectly fine. You get to save a few bucks and blend in with the local cars, too. However, young drivers will be charged an additional $50 a day and you can only rent cars that are worth $20k or less.
Uber and Lyft are mostly useful around the Kona and Hilo airports. Uber seems to be more common than Lyft, but you'll have the most success in and around Kailua-Kona. If you like rideshares, I recommend having both apps at your disposal when you get to the Big Island. If one fails, you can try the other to check for available drivers. Both services do tend to be expensive though and the bill will add up quickly on such a large island.
Holoholo (Hawaiian for let's go cruising) is a neat ridesharing app that services the Hawaiian Islands. It's similar to Uber and Lyft with a few added benefits. Some of their vehicles are ready to take on riders who need extra help getting in or out the vehicles. Plus, they even partner with SpeediShuttle, a popular airport shuttle, if you're traveling with a group of over 7 people.
Learn About Holoholo >> Maui News: First Hawaii-Based Rideshare Company
Taxis
Taxis are available on the Big Island, but mostly in Kailua-Kona and around the Kona International Airport. If you plan to use a taxi outside of the airport, you'll have to make a reservation in advance since taxis will be next to impossible to find roaming the street. Check this list for estimated fares from Kona International Airport.
Local Tip: There is a taxi rideshare program in Hilo that works on a coupon system. You'll need to fill out a form and send in your ID, but it's a great way to get around Hilo if you're on a budget and the bus isn't convenient for you.
Things to think about when you have a car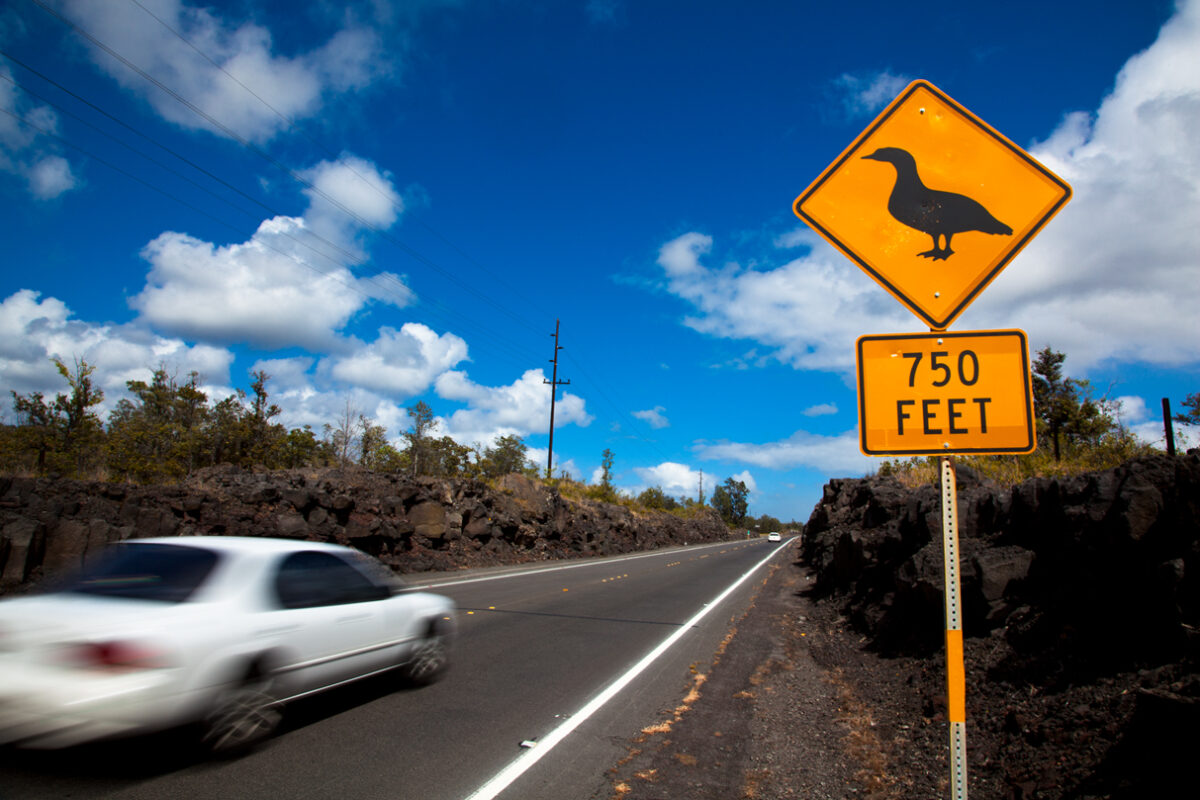 Nene geese: Endemic to Hawaii, the Hawaii state bird is not easily seen but you have a better chance of spotting them on the Big Island than on the other islands. Keep an eye out for the signs and drive carefully as they're the world's rarest goose.
Gas prices: Gas prices are constantly changing in response to world politics and events, so I won't list the prices here. But, typically prices rival the big cities on the mainland. For the Big Island, gas tends to be about $0.10 – $0.30 more than Oahu because it has to make that extra trip.
Parking costs and availability: While Big Island may feel less populated, it's still quite lively in Kailua-Kona and Hilo. Parking can be difficult to find and street parking can be hard to find. You'll also have to think about where you'll park your car at night. Not all hotels or vacation rentals have complimentary parking. Contact your accommodation to make sure they have parking available at a reasonable price.
Getting around the Big Island on a moped
A popular rental in Hawaii are mopeds (or scooters depending on where you're from). You can find moped rental shops all over the islands and the Big Island is no different. Often cheaper than a car rental, yet still providing you with the luxury of speedy transportation, these are a common option for those on a budget. Currently, all moped rental shops are on the Kona side of the island.
Getting around the Big Island with a shuttle
There are only a few shuttles on the Big Island and they're all around Kona International Airport. You won't find any shuttle airport services near Hilo International Airport because Hilo is where many locals live. Kailua-Kona is the unofficial tourist hub of the Big Island so the few shuttle services there will be very useful. The public bus services both airports, which is an option for you if you're on a budget.
Airport shuttles
You have two shuttle options when it comes to getting to your hotel from Kona International Airport and back. Both of these are large, local shuttle companies that serve multiple airports in the islands.
If you're staying at one of the larger resorts on the west side of the Big Island, many of them have a shuttle that you can take to their different in-house activities such as shopping, golfing or to the beach. One popular service they might have is a shopping shuttle that goes to the Kings' Shops and Queens' Marketplace shopping centers in Waikoloa. Check with your hotel in advance to see what kind of transportation services they offer. Not all of them are complimentary, but they're usually affordable at around $2 per person.
Kona Trolley
The Kona Trolley is a great shuttle service that you can use to explore Kailua-Kona and only costs $2 per ride. The trolley stops at several shopping centers, resorts, the pier, and even beaches. This route operates daily every hour, but exceptions will be made on certain days such as the IRONMAN race day.
Check >> Kona Trolley alerts on the Hele-On Bus website
Getting around the Big Island with public transportation
Hele-On Bus is the Big Island's bus system and it's really only convenient for the locals to take them to and from work and to busy areas such as shopping centers or towns. If you're on a strict budget, the bus is an option for you, but you should make your travel plans well in advance as the routes and timing is limited.
The bus costs $2 per person and you may be charged an extra fare if you're carrying big luggage. The buses do have bicycle racks that are first come, first served, but this will also cost you and extra $2, too.
Local Tip: The buses are cold! Bring a jacket.
Bus apps
Hawaii Bus Plus was created by a local student and is an excellent transit app for the Big Island that shows you the closest bus routes and arrival times near you. The app also shows HIBIKE stations – a Big Island bikesharing service in Hilo and Kona.
Token Transit is where you can purchase your bus fare online. Just search for "Hele-On".
Mooveit is built into the Hele-On Bus website and you can use it as an online trip planning tool.
Getting around the Big Island with a bike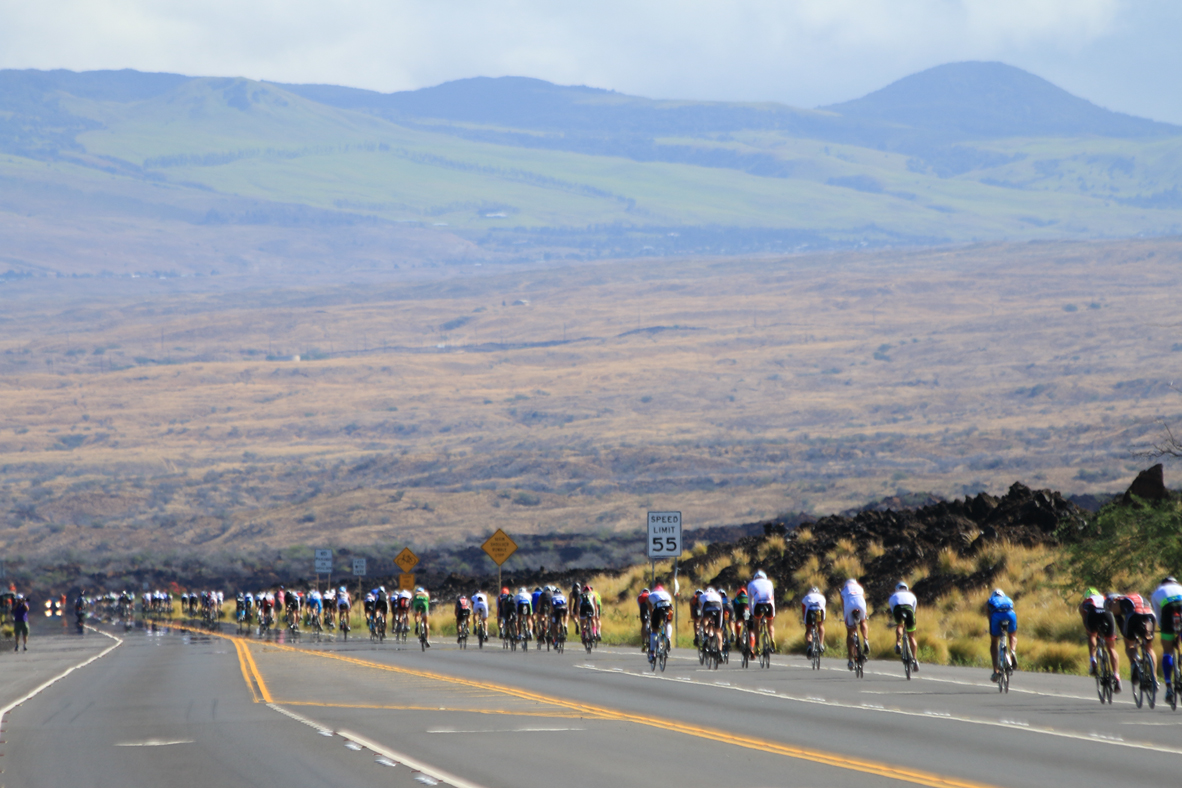 The Big Island is an incredible place to bike (the IRONMAN triathlon is held in Kona)! The long roads offer limitless biking opportunities and there are many adventure biking routes available to you, too. Besides the long coastal roads that you can ride on, you can also bike up to Mauna Loa and there are several bike-friendly trails at Hawaiian Volcanoes National Park. Check out the map below to see a few scenic roads that are fantastic for bikers.
Bikesharing
HIBIKE is the Big Island's bikesharing service with 7 bike stations near Kailua-Kona and 4 stations in Hilo. There are both subscription and one-time purchase plans available at a very budget-friendly cost. It's a great way to see the areas around Kona and Hilo, although you should still expect to walk quite a bit from the HIBIKE station to your destination.
Local Tip: Hele-On Bus riders can get free access to HIBIKE. Just ask your bus driver for a code that you can use at the HIBIKE station.
Bike rentals
The majority of the bicycle rental shops are on the west side of the Big Island with a few near Hilo. Here are a few shops in and around Kona:
Bike rental shops near Hilo:
Local Tip: Check out Julie's Hawaii By Bike blog who has collected some great bicycling info on the Big Island's bike routes and things to see on the way.
Getting around the Big Island by foot
Kailua-Kona and Hilo are really the only walkable towns on the Big Island. There are shops, attractions, sights and small eateries clustered together so it's fairly easy to entertain yourself as you explore the streets. Plus, with the ridesharing bikes and bus, you can explore a little farther and continue your exploration by foot.
Getting around the Big Island by booking tours
A great way to see Big Island without having to drive yourself is to book a tour. Many tours will pick you up and drop you off conveniently at your hotel. Below, I've listed a few Big Island tours that are great for getting around the Big Island.
Best budget driving tour: Shaka Guide
Shaka Guide is a local company that has an excellent driving app for the Big Island. They've got 5 different driving tours that guide you around the Big Island with history, local legends, cultural insights and authentic music. Basically, you turn on the app and start driving. The storyteller for your tour automatically kicks in based on your GPS location.
The tours range from 4 to 12 hours long, which is a steal since each tour only costs 20 bucks (and that covers everyone in your car). Plus, you can stop and explore at your own pace. The tour resumes when you hop back into your car. There's a lot of money to be saved here since most guided driving tours cost at least $100 per person!
Download >> Shaka Guide Big Island app and browse their tours.
Lava viewing tours at night
One of the Big Island's most unique experiences is viewing lava at night. You can't get here at night by yourself on foot so these guided tours give you a first-class seat to this incredible act of nature. Active lava literally glows in the dark and is one of the coolest things you can see. Of course, these tours are only available when the lava is flowing from a visible viewpoint so it's highly recommended to go on one if you can!
Book Now >> Lava viewing tours at night
Circle island tours
If you're trying to see as much of the Big Island as possible, there are several circle island tours to choose from that will guide you all over the island to the best sightseeing spots and attractions. Additionally, most of these tours are several hours long and you won't have to worry about planning your stops, making reservations, or figuring out the best place to eat.
Book Now >> Big Island circle island tours
Island hopping
The Big Island may not be the only island you plan on visiting. It's common for travelers to include 2 or even 3 islands in their Hawaii travel plans so they can see as much of the different islands as possible. Hawaiian Airlines and Southwest Airlines are your main choices for interisland flights. But if you're okay with smaller commuter airplanes, I suggest giving Mokulele Airlines a try if you want to save some money.
Read Now >> Guide To Island Hopping In Hawaii
Read Now >> Flying Honolulu To Molokai On Mokulele Airlines
Big Island cruises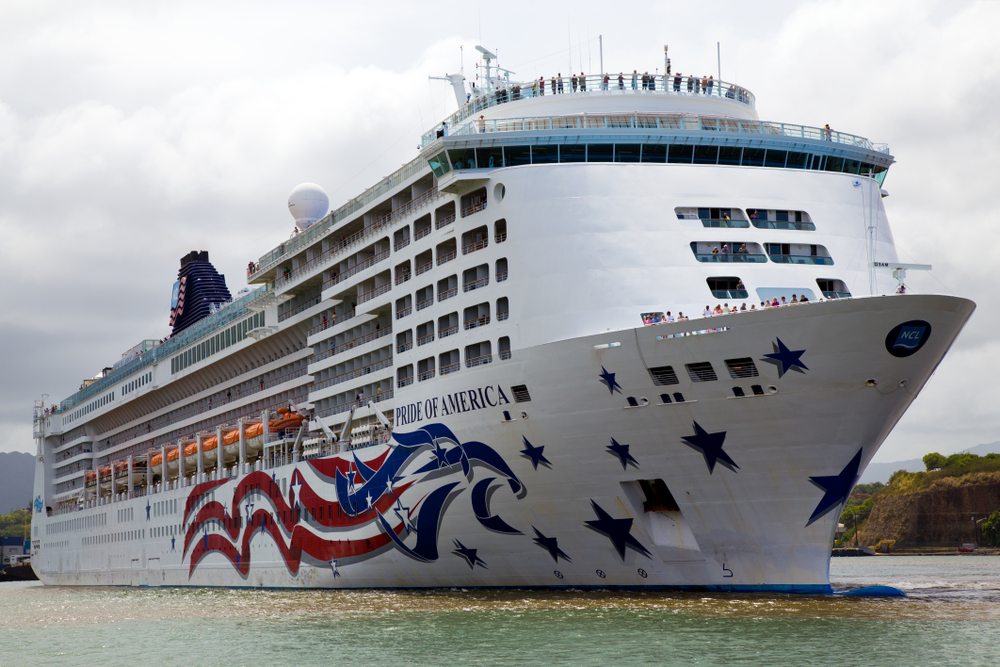 There are several short cruises on the Big Island such as snorkeling cruises, sunset cruises and even whale watching cruises, but if you're interested in a multi-day cruise, check out the Pride of America. The ship sails from Honolulu and over the course of 1 week you'll visit the 4 major islands and stop at 5 ports.
Is getting around the Big Island easy?
The Big Island is a popular destination for outdoor activities and exploring at your own pace. There is plenty to do and see, and in my opinion, it will be impossible to try everything out. Having your own vehicle does make things a lot easier, but if you're flexible enough, you can keep your itinerary busy enough without a car. The biggest issue I think you should take into account is how you'll do many of the scenic drives on the Big Island, such as the Crater Rime Drive, Chain of Craters Road, and the Hamakua Coast. At some point you'll also have to travel between Kailua-Kona and Hilo, which are on opposite sides of the island.
Traveling the Big Island?
Here are a few more helpful links and resources that I think will help you plan your trip to the Big Island: