This post may contain affiliate links, which means I'll earn a small commission if you purchase something through these links. You won't pay any extra; instead, you'll be helping Aloha With Love to thrive. Thank you! Learn more.
COVID-19 has affected many of Hawaii's businesses and events. Please double check their dates and times before you go or make plans. Visit HawaiiCOVID19.com for more information.
--
You know those pineapple-shaped shortbread cookies you keep seeing in ads all over Hawaii? Yup, it's all Honolulu Cookie Company. And you can't get them just anywhere. They aren't sold in your general food stores in the cookie section or even in the multitude of ABC stores throughout Waikiki. You'll have to find one of their small shops or kiosks to get a taste, but it's worth it if you're a shortbread fan.
The best things are the free samples that you'll find at every Honolulu Cookie Company store. If you pass one by, drop in for a taste because it's a free treat with local flavors.
Aloha with love,
Amy
Why Is Honolulu Cookie Company So Popular?
With a charming pineapple-shaped cookie, Honolulu Cookie Company has got their marketing strategy down. But it's not just the shape that convinces people to buy. The cookies are made with a simple, but delicious recipe that will keep you coming back for more.
Flavors like kona coffee, macadamia nut and even real pieces of pineapple and mango make these cookies a winner. And if you aren't a fan of any of the above, there's still chocolate and the original shortbread recipe to please everyone else.
Local Tip: Honolulu Cookie Company stores give out free samples. Usually there's a plastic case sectioned off so you can try every flavor. Even if you don't intend to buy anything (for now), go in anyway to have a taste. There all really good and I think you'll have a problem choosing which flavor is best.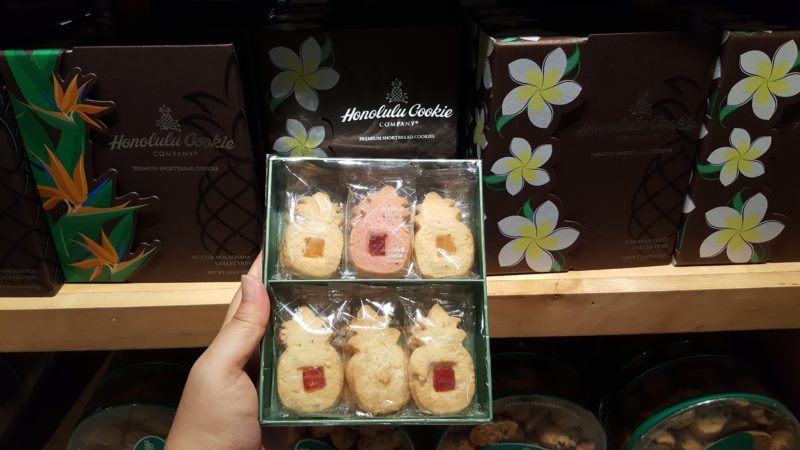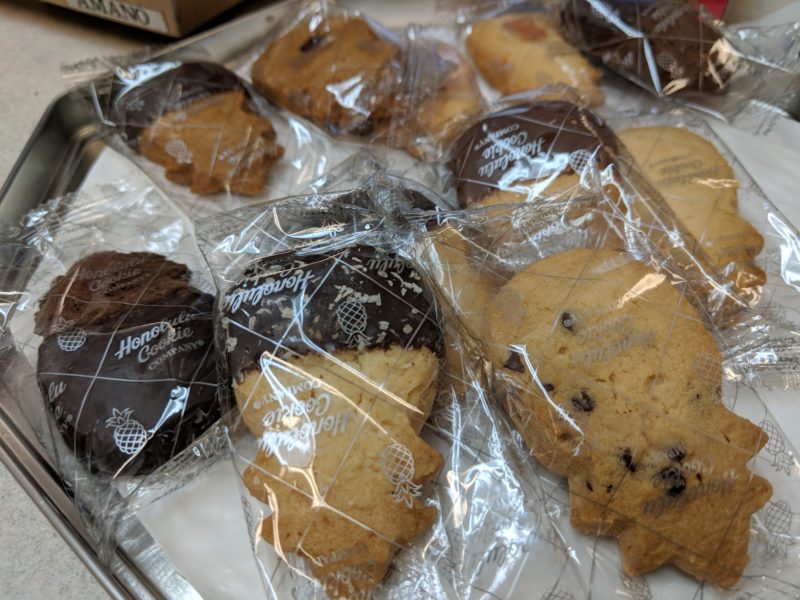 It's easy to know when you've found a Honolulu Cookie Company store. There's always a crowd and more often than not there will be some Japanese people inside as this store is mentioned in all of their guidebooks.
If you decide you really like Honolulu Cookie Company's cookies (and can't hop onto a plane to get over here quick enough), head to their website and place an online order. There are different boxes for all sorts of occasions and they make fantastic gifts, too! Their cookies can even be bought in bulk for special events or even prepackaged as party favors.
Local Tip: If you're coming to Hawaii on Hawaiian Airlines, you'll actually get a chance to try their cookies for free as a snack/dessert on flight. You'll get the same if you're returning to your destination on Hawaiian Airlines as well.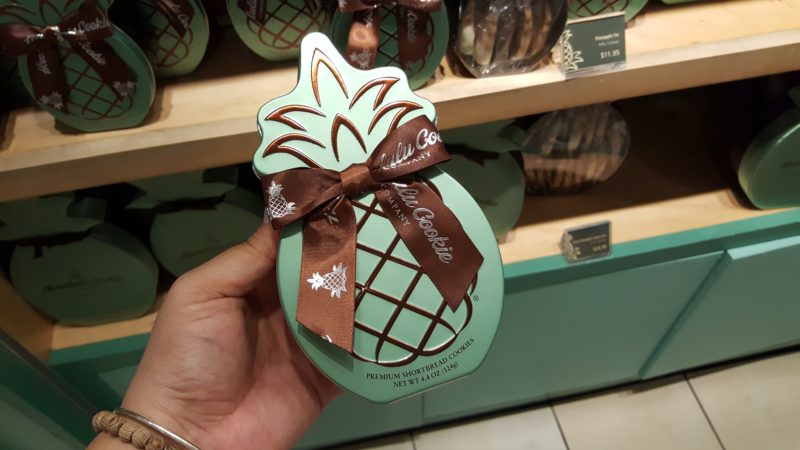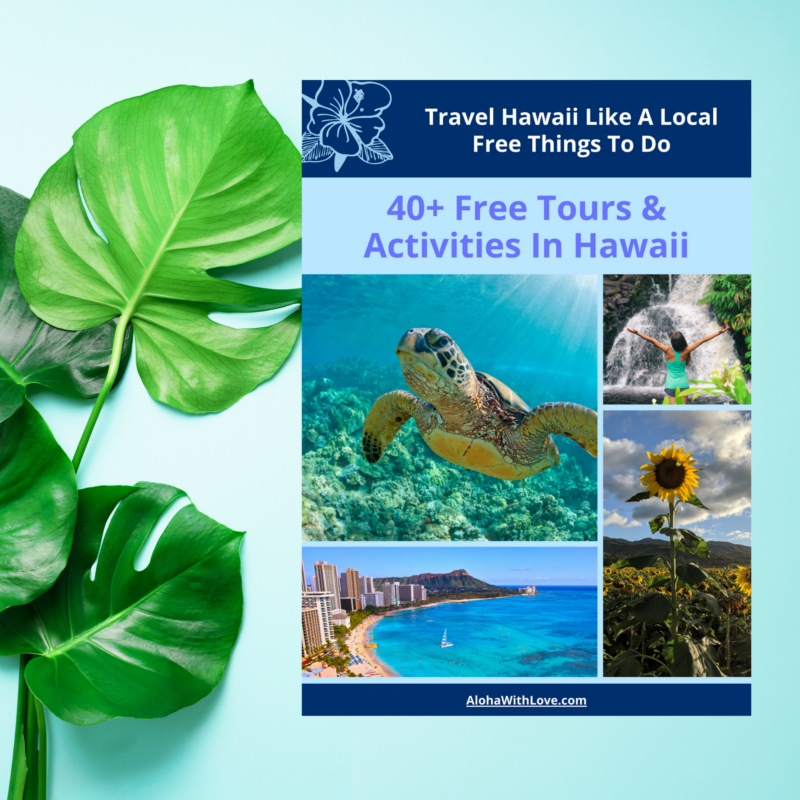 Want to go on a free tour in Hawaii?
Where Is Honolulu Cookie Company?
Honolulu Cookie Company has several locations mostly on Oahu and a few on Maui. They also partner up with a handful of retail stores where you can find a few of their products (but no samples unfortunately). There are even a few stores in Guam and Las Vegas (dubbed the 9th Hawaiian Island).
The most convenient in my opinion would be their Ala Moana Shopping Center store located in the food court. It's a large kiosk that you can't miss with all their flavors and pretty boxes displayed. And since it's in the food court, it makes for a tasty and free dessert right after lunch if you decided to eat here.
Read More: Ala Moana Center Is A Shopper's Paradise
Local Tip: Majority of Honolulu Cookie Company's stores are located in Waikiki hotels. If you're staying in Waikiki, check their location list to see if there's one near you.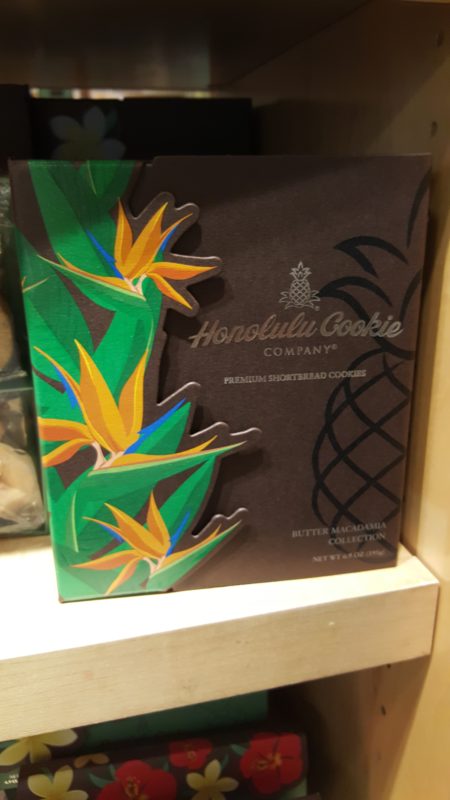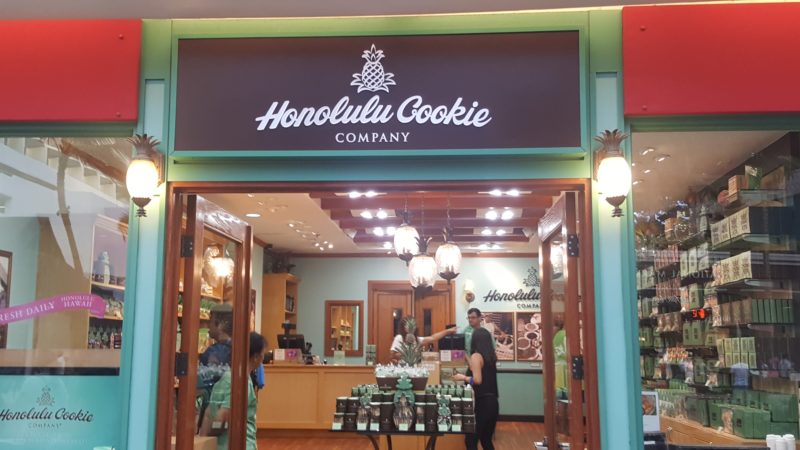 What's My Favorite Honolulu Cookie Company Flavor?
I get a chance to eat these cookies pretty often. They show up at work sometimes and if I pass a store, you know I'm going in there to nab a free sample or two. I personally like the cookies with fruit, kona coffee or macadamia nut. But my absolute favorite is seasonal and a bit hard to find.
During Christmas, Honolulu Cookie Company has a peppermint shortbread cookie that I adore. They don't come in that signature pineapple shape (instead they're small dollops), but I love the peppermint candy crunch I get in each bite.
Local Tip: There are 2 big shortbread cookie companies that have this "premium" feel to it. Honolulu Cookie Company is one and the other is Big Island Candies. Big Island Candies has a much larger variety of products available, but their shortbread cookies give Honolulu Cookie Company some competition and they're worth checking out.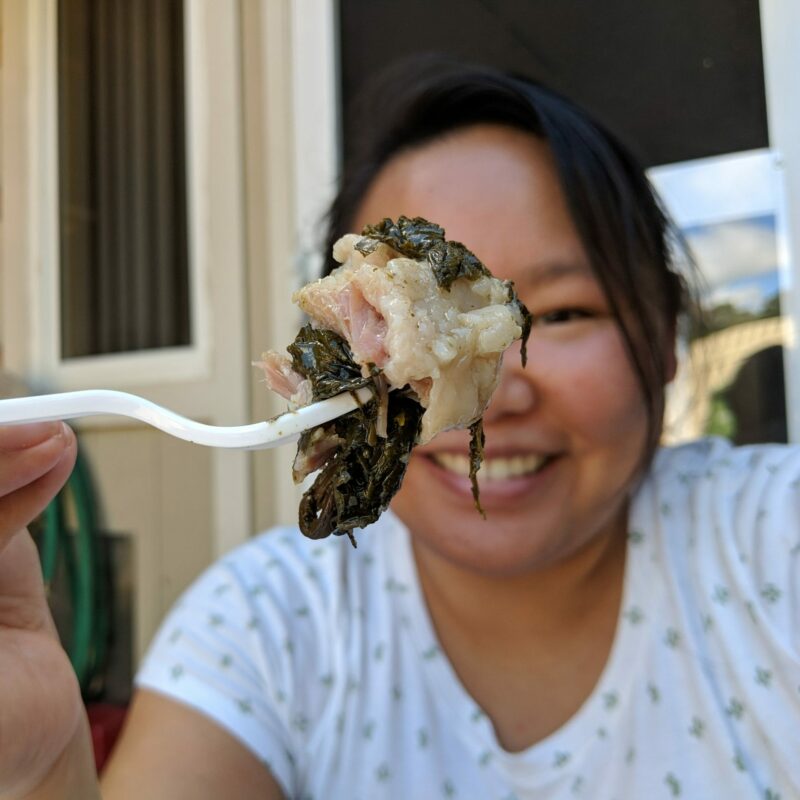 Discover more restaurants, bars, cheap eats, and mom-n-pop shops in Hawaii!