This post may contain affiliate links, which means I'll earn a small commission if you purchase something through these links. You won't pay any extra; instead, you'll be helping Aloha With Love to thrive. Thank you! Learn more.
COVID-19 has affected many of Hawaii's businesses and events. Please double check their dates and times before you go or make plans. Visit HawaiiCOVID19.com for more information.
--
There are typically two types of luaus in Hawaii: the touristy version and the local version. I've been to both and although they are wildly different, I've had loads of fun in both settings. If you're looking for a great party with a buffet, drinks and colorful hula performances, then a luau with a tour company is highly recommended for you. But if you're wanting something a bit more on the personal scale and you have a local friend, then head to a local (and free!) luau instead.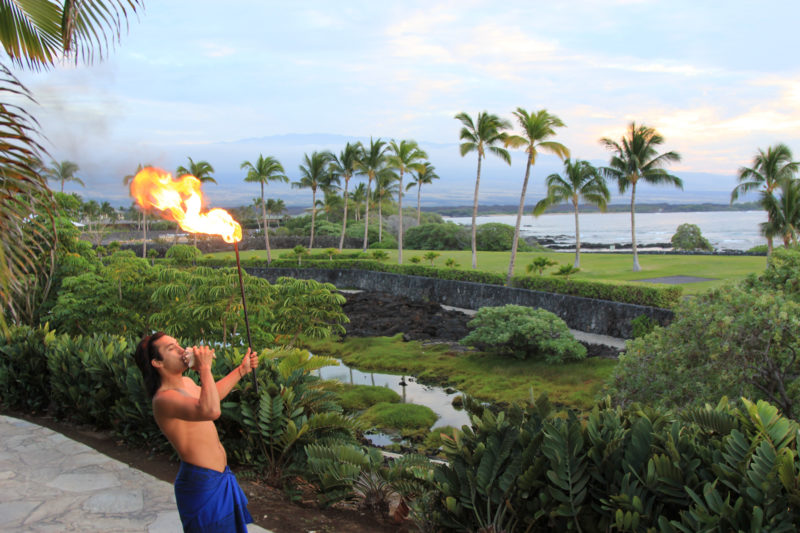 Luaus for tourists usually have a few things in common no matter which one you choose: A beautiful setting, a buffet featuring a few Hawaiian dishes and a great dance show. A luau can be held anywhere from beaches to ships to inside of fancy buildings. My favorite by far are luaus with beach settings because the salty breeze air feels amazing on your skin especially after sunset. Plus, how can you beat that view?
There are a handful of luaus that will demonstrate the cooking of the pig in an imu (underground oven), which is a real Hawaiian tradition when making kalua pig. This is always a fun thing to see and I've only seen it about 5 times in my life, so definitely consider this when making your luau plans.
For me, the most important part of the luau is the dancing. Most luaus will feature a long show with performances showcasing all of the different Polynesian islands. If a luau is boasting a "new show" that means that either the dance leader has decided to upgrade the show or that management has decided that the show needed a change. Whatever the reason, "new show" is usually very good news since there are better costumes, better choreography and richer music.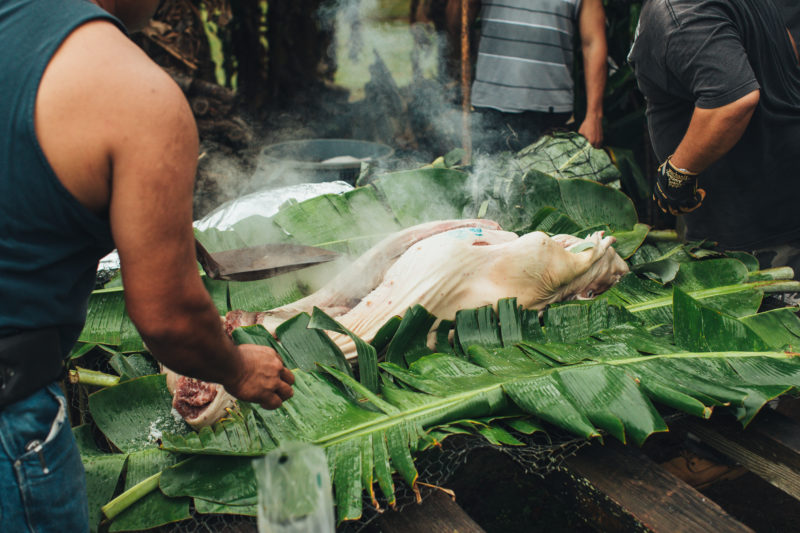 If you have a chance to go to a local luau, I would definitely recommend it. In our culture, a luau is a more private affair where everyone hugs everybody and you get to talk to every single person in the room. Luaus are usually held in celebration and the focus is getting to know everybody and sharing the spirit of aloha. Of course there will be delicious home-cooked food and possibly a few hula performances depending on the occasion, but the real reason for the luau is the coming together and enjoying the company of each individual.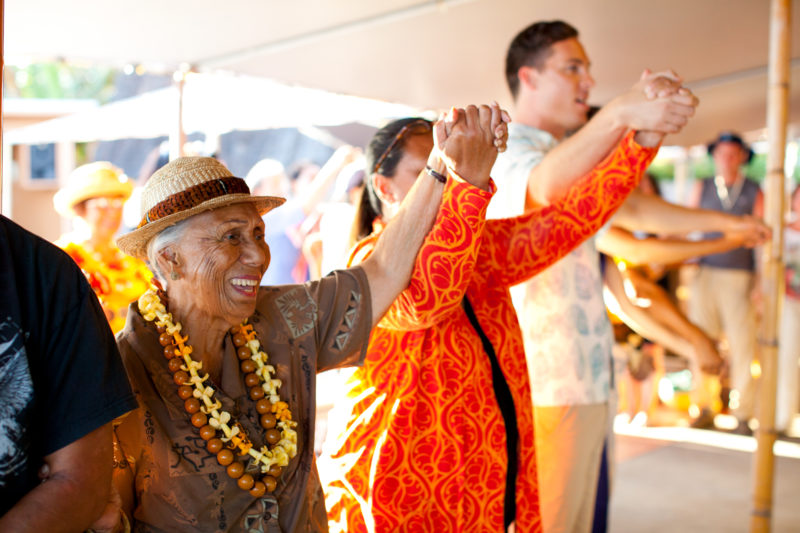 If you haven't been to Hawaii before, then a luau will be a lot of fun for you, your family and friends. The entertainment will be great and you'll get a big taste of the variety of dances that originated from the different Polynesian islands and their cultures. However, if you have been to Hawaii and have seen the dances and perhaps visited the Polynesian Cultural Center and seen their show, then maybe it might be time to get in touch with your local friend and see if there are any luaus that they can take you to!
Things To Do
The most famous luaus in Oahu with a ton of reviews are the Paradise Cove Luau at Ko Olina, the Polynesian Cultural Center Luau with a full-day pass and night show and Germaine's Luau (this one was a lot of fun and the show was awesome).
If you're on a different island, the luaus will be smaller, but just as enjoyable. I particularly like the Old Lahaina Luau in Maui, the Lava Legends and legacies Luau on the Big Island and the Luau Kalamaku at the Kilohana Sugar Plantation in Kauai. All are very likely to sell out fast so make your reservation way in advance to make sure you have good seats.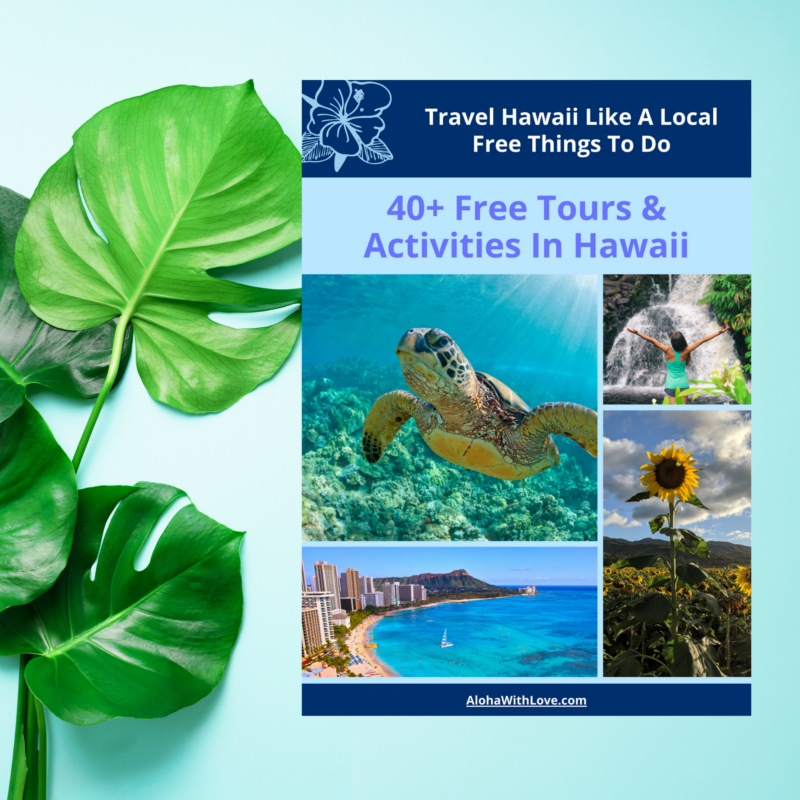 Want to go on a free tour in Hawaii?